Is Hurricane Sandy a 'Cuyahoga River Moment' for Climate Change?
Nov. 05, 2012 12:23PM EST
Climate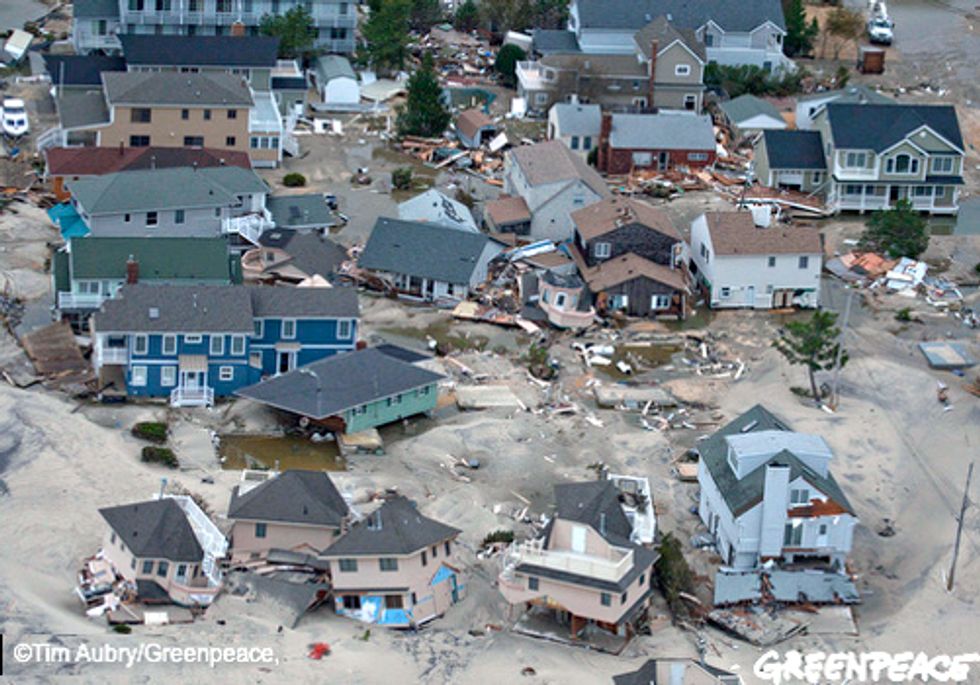 "This may be that sort of Cuyahoga River moment for climate change," said Michael Mann, a leading climate scientist and Penn State University professor. "It has galvanized attention to this issue and the role that climate change may be playing with regard to the intensification of extreme weather."
This quote appeared in the Los Angeles Times on Sunday suggesting that Hurricane Sandy images and New York Mayor Michael Bloomberg's endorsement of President Barack Obama based on his climate change policies could bring attention to the issue of global warming.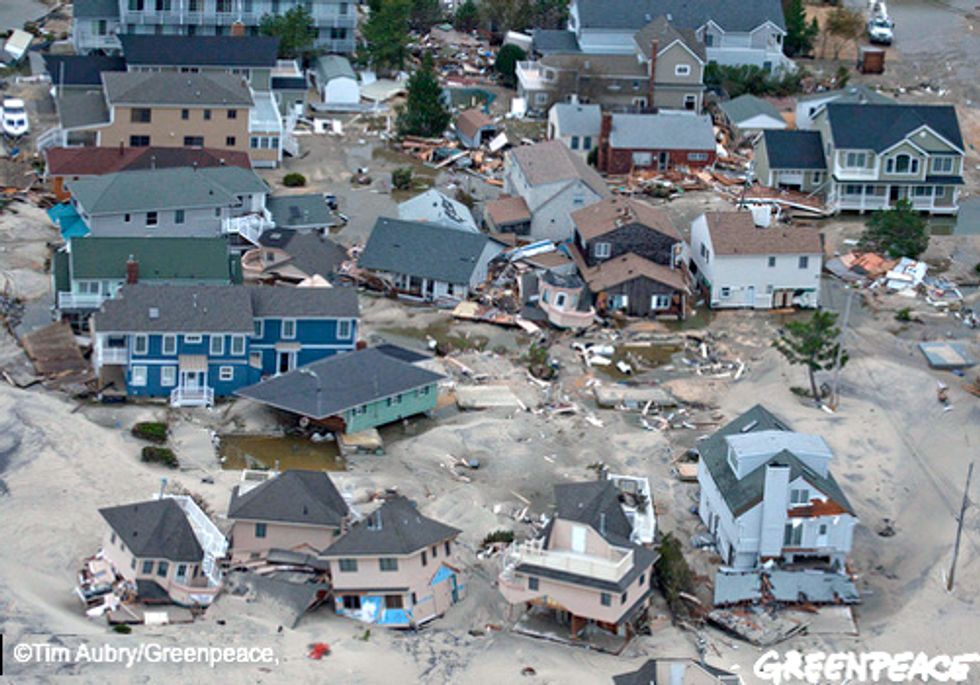 Robert Redford eloquently chimed in on the realities that climate change pose to our towns and cities, saying:
The true measure of climate change isn't taken in Congress or in pseudo-scientists' debates. It is taken in the communities torn apart by extreme weather. New Yorkers who saw the waters rise this week—and the Midwestern farmers who watched their crops die and Colorado residents who looked on as their houses burned this summer—remind us that climate change is about people, and our connection to nature's rule, not the weather.
You certainly don't have to look far to see the impacts Sandy has had on New York City, New Jersey and other communities impacted by the superstorm. Thanks to the work of local Waterkeeper Alliance organizations, residents have been kept up-to-date regarding spills and other water contamination issues from the storm's surging flood waters that created a toxic brew of chemicals throughout the region and its watersheds.
Interestingly, three days before Sandy hit the Big Apple, MTV's Sway Williams broke the climate silence in an interview with President Barack Obama. Then just before the storm began bearing down on the Eastern U.S., Natural Resources Defense Council's Dan Lashof, in his post Will Hurricane Sandy Compel Politicians to Prioritize Climate Change?, asked, "When are we going to do more to address the causes of climate change, rather than react to its effects?"
But perhaps the most uncanny post last week on EcoWatch came from the National Wildlife Federation on How Arctic Sea Ice Loss Impacted Sandy. In that post we featured this video from 2008—released on the third anniversary of Hurricane Katrina—showing climate scientist Dr. Amanda Staudt perfectly forecasting Sandy. Clearly her warning wasn't taken seriously.
No question that warnings regarding the impacts of climate change are everywhere. The Union of Concerned Scientists last week highlighted a report on extreme weather from the Intergovernmental Panel on Climate Change (IPCC) released last summer concluding that coastal flooding and more extreme precipitation were strongly linked to human-induced climate change and are expected to get worse in the future.
The Overseas Development Institute clearly laid out the importance of tackling climate change and why the next administration must prioritize the issue. The winner of this year's Center for Biological Diversity Rubber Dodo Award—Senator James Inhofe (R-OK)—was identified as the ringleader of anti-science climate-deniers in Congress and the driving force behind the tragic lack of U.S. action to tackle global warming. Rainforest Action Network helped round out the issue by releasing the report Bankrolling Climate Disruption, which revealed the major banks, including Bank of America and JPMorgan Chase, that invest in the acceleration of climate change each year by committing billions to polluting energy industries like coal.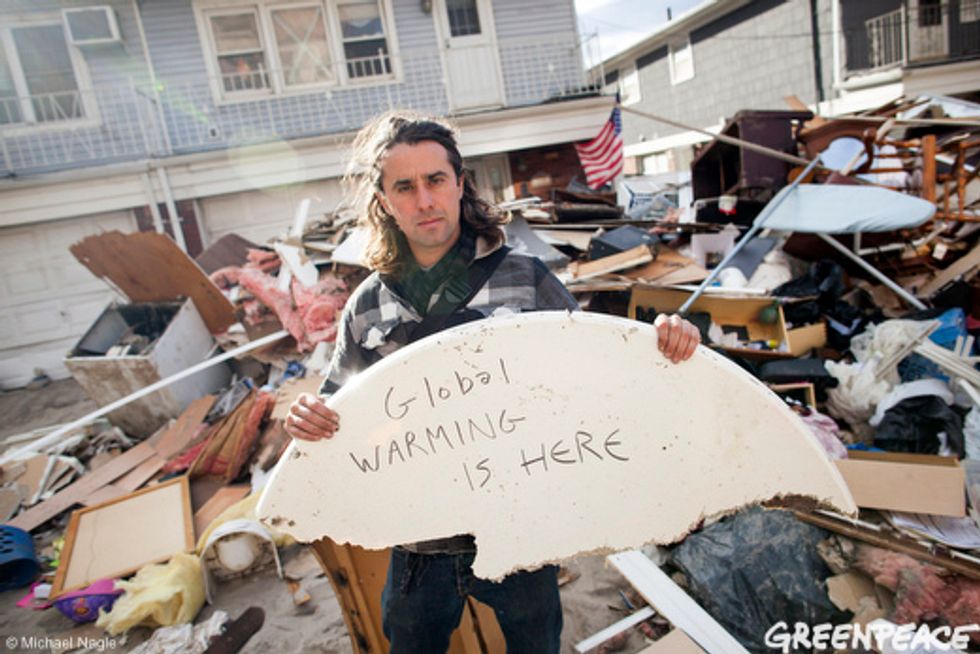 Waiting in Line for Armageddon magnified Americans' addiction to fossil fuels by highlighting the outrageously long lines of people waiting to fill up at the pump and how inadequately prepared our country is in dealing with the impacts of climate change.
And, if you aren't convinced yet that we must begin reversing the effects of climate change on our planet and that Sandy has brought this issue to the forefront, then be sure to watch the debate this evening between founder of 350.org Bill McKibben and fossil fuel-loving Alex Epstein. We'll be streaming the debate live on EcoWatch.org tonight, so be sure to tune in.
Visit EcoWatch's CLIMATE CHANGE and HURRICANE SANDY pages for more related news on this topic.
EcoWatch Daily Newsletter
Related Articles from EcoWatch
Recent Stories from EcoWatch