This website uses cookies to ensure you get the best experience while browsing it. By clicking 'Got It' you're accepting these terms.
Is Fracking Worth It? NY Elected Officials Say No
Nov. 13, 2012 02:51PM EST
Energy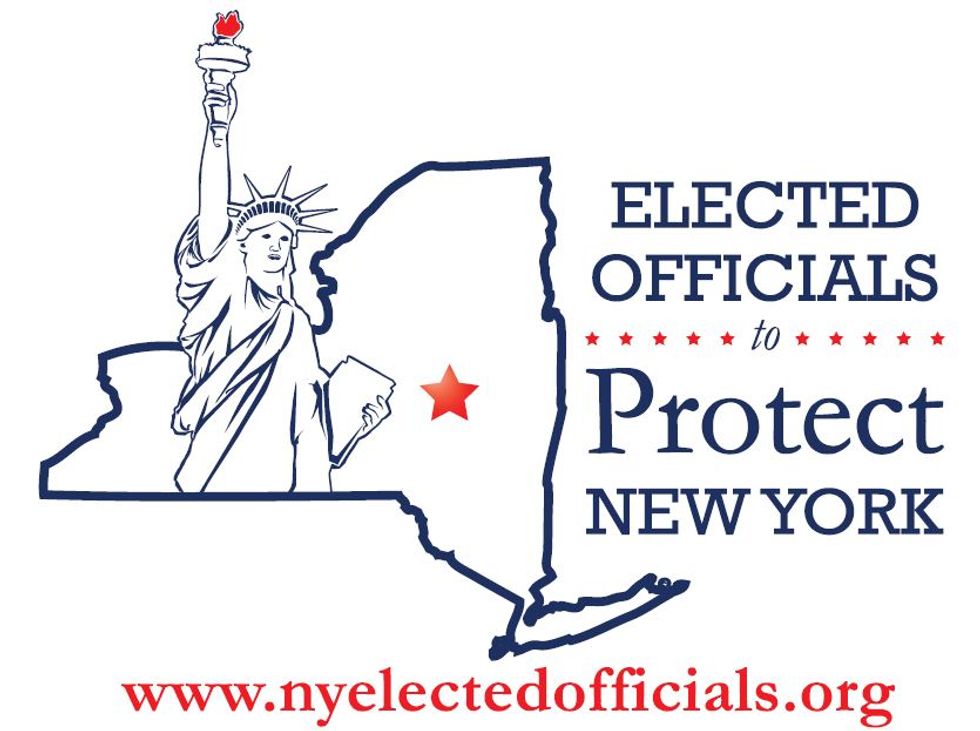 Today in Albany, NY Elected Officials to Protect New York held a press conference detailing the negative socio-economic impacts of fracking. They also announced that Elected Officials to Protect New York now represents more than 525 local elected officials from 61 counties, a landmark achievement that is indicative of their broad-based, non-partisan support from across New York State.  
Elected Officials to Protect New York had previously written to Governor Cuomo on June 4 about the inadequacy of the New York State Department of Environmental Conservation's study of fracking and to urge that a number of additional studies must be undertaken before the governor could make a decision about whether to allow fracking. Since June, the initiative has gained tremendous momentum in garnering support from more than 525 local elected officials from 61 counties to-date.
 
The elected officials presented the negative socioeconomic impacts of fracking and how fracking could jeopardize the economic well-being of municipalities and New Yorkers across the state. Among those in Albany were a number of prominent Southern Tier officials who spoke about the impacts they are already feeling from fracking across the border in Pennsylvania.
 
"Across the country, fracking is accompanied by steep increases in crime rates and greater strain on social services," said Binghamton Mayor Matt Ryan. "That hit home for Binghamton recently when an out-of-state gas industry employee shot two police officers. We can't afford this; our communities deserve better." Mayor Ryan also referenced data from other parts of the country such as Wyoming where crime rates have risen with the influx of fracking.
 
Elmira Mayor Sue Skidmore said, "The fiscal stress that upstate urban cities are currently operating under does not relieve us of our duty to protect our municipalities from an invasion of unknown and unintended consequences. The promised jobs and improved economy have yet to be proven long-term anywhere, which makes me skeptical that fracking would bring positive growth to NY."
 
Mayor Skidmore pointed out that Pennsylvania has not seen anywhere near the number of jobs from fracking that the gas industry claims. She referenced an independent study from the Keystone Research Center that found fracking only contributed 5,669 jobs in Pennsylvania between 2007 and 2010 and that the gas industry's claim of creating more than 48,000 jobs during that period is far from true.
 
Elected Officials to Protect New York is calling for a thorough economic study that includes analysis of the negative socioeconomic impacts of fracking. The 2011 DEC revised SGEIS is inadequate, in part because it only studied the potential economic benefits of fracking, without considering the negative impacts. The elected officials presented a host of economic concerns ranging from loss in property values and the resulting municipal tax base, road and municipal infrastructure damage, direct loss of agriculture as well as the demand for New York State food, loss of tourism, and the costs of negative health impacts accompanying fracking.
 
"There are too many unknowns with fracking. We want to support the agricultural economy that has been here for generations, as well as our burgeoning local industries of grape growing, wine making and brewing," said Pulteney town supervisor Jane Russell. "We want to attract the people from around the world who love and appreciate New York."
 
"With nearly 7,000 truck trips per hydro-fracturing well according to the DEC's Revised SGEIS, the cumulative impact of this traffic on our communities has not been adequately addressed," said Carl Chipman, supervisor of the Town of Rochester. "In addition to safety, environmental and health impacts posed by so many trucks in a heavy industrial process, the bucolic nature of our upstate rural communities is an important reason why people choose to live and visit here. How many people will want to live with these conditions? What will be the effect on property values?"
 
Elected Officials to Protect New York also noted that their original letter called on Governor Cuomo to do a comprehensive Health Impact Assessment (HIA) on fracking. The DEC's study does not adequately address many serious health concerns and Governor Cuomo must do a comprehensive HIA before making a decision about fracking.
 
"We stand with hundreds of medical professionals and medical organizations in calling on Governor Cuomo to do a comprehensive Health Impact Assessment before making a decision about fracking," said Julie Huntsman, an Otsego County Legislator. "The science needs to be done, and if the governor allowed fracking without heeding that call, the ramifications both politically and in terms of human health could be catastrophic."
 
The elected officials also repeated their call for Governor Cuomo to do a revised and thorough study of the cumulative environmental impacts. They noted concerns about irreversible changes to the landscape and open spaces, loss of use of land forever due to pipelines, issues with wastewater, the fact that the DEC's maps of flood plains have been inaccurate in recent floods and the impacts on climate change. They called on the governor to invest in renewable energy and energy efficiency that would bring long-term jobs and clean energy.
 
"Fracking could irreversibly damage the landscape and environment that make New York State special," said Dominic Frongillo, Deputy Supervisor of the Town of Caroline. "We urge Governor Cuomo to make New York a world leader by doubling down on clean energy, the energy of the future."
Visit EcoWatch's FRACKING page for more related news on this topic.
EcoWatch Daily Newsletter
Pro-environment demonstrators on the streets of Washington, DC during the Jan. 20, 2017 Trump inauguration.
Mobilus In Mobili
/ Flickr /
CC BY-SA 2.0
By Dr. Brian R. Shmaefsky
One year after the Flint Water Crisis I was invited to participate in a water rights session at a conference hosted by the US Human Rights Network in Austin, Texas in 2015. The reason I was at the conference was to promote efforts by the American Association for the Advancement of Science (AAAS) to encourage scientists to shine a light on how science intersects with human rights, in the U.S. as well as in the context of international development. My plan was to sit at an information booth and share my stories about water quality projects I spearheaded in communities in Bangladesh, Colombia, and the Philippines. I did not expect to be thrown into conversations that made me reexamine how scientists use their knowledge as a public good.
Mt. Rainier and Reflection Lake on Sept. 10, 2015. Crystal Geyser planned to open a bottling plant near Mt. Rainier, emails show.
louelke - on and off / Flickr
Bottled water manufacturers looking to capture cool, mountain water from Washington's Cascade Mountains may have to look elsewhere after the state senate passed a bill banning new water permits, as The Guardian reported.
Large storage tank of Ammonia at a fertilizer plant in Cubatão, Sao Paulo State, Brazil. Luis Veiga / The Image Bank / Getty Images
The shipping industry is coming to grips with its egregious carbon footprint, as it has an outsized contribution to greenhouse gas emissions and to the dumping of chemicals into open seas. Already, the global shipping industry contributes about 2 percent of global carbon emissions, about the same as Germany, as the BBC reported.
At high tide, people are forced off parts of the pathway surrounding DC's Tidal Basin. Andrew Bossi /
Wikimedia
The Jefferson Memorial in Washington, DC overlooks the Tidal Basin, a man-made body of water surrounded by cherry trees. Visitors can stroll along the water's edge, gazing up at the stately monument.
But at high tide, people are forced off parts of the path. Twice a day, the Tidal Basin floods and water spills onto the walkway.
Lioness displays teeth during light rainstorm in Kruger National Park, South Africa. johan63 / iStock / Getty Images
Ahead of government negotiations scheduled for next week on a global plan to address the biodiversity crisis, 23 former foreign ministers from various countries released a statement on Tuesday urging world leaders to act "boldly" to protect nature.