This website uses cookies to ensure you get the best experience while browsing it. By clicking 'Got It' you're accepting these terms.
Is Fracking Industry Too Wounded to Respond as Oil Prices Bottom Out?
Mar. 15, 2016 10:49AM EST
Energy
Eventually what goes down, must come up. And to the relief of everyone in the oil industry, the global energy watchdog, the International Energy Agency (IEA) believes that there are signs that oil prices "might have bottomed out."
The IEA goes onto hope that "there may be light at the end of what has been a long, dark tunnel," before warning that "we cannot be precisely sure when in 2017 the oil market will achieve the much-desired balance."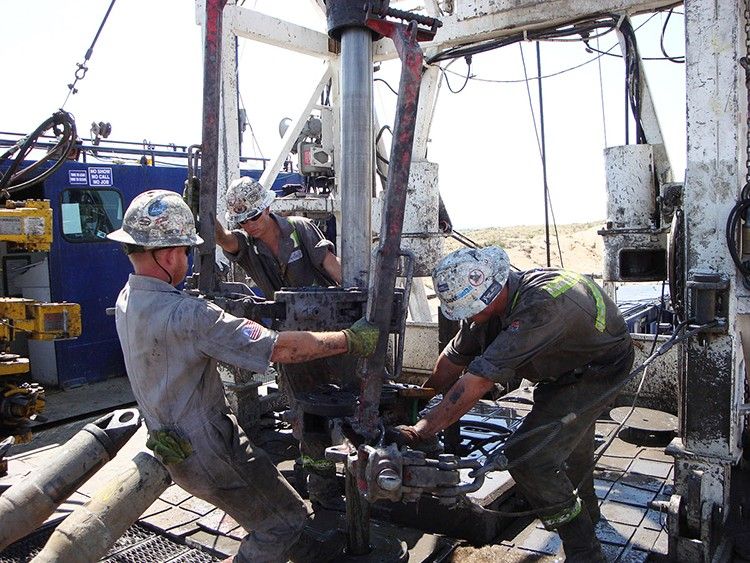 The oil price is certainly showing signs of recovery. Indeed, in its latest monthly report, the IEA notes that oil prices have risen by a whopping forty percent since early February.
But as the OilPrice website notes, much of this rise has nothing to do with the fundamentals of the oil market—supply and demand—it is due to the fact that speculators believe the price could go no further down.
As they say: "Much of the rally has a lot more to do with market sentiment than with the fundamentals. Oil speculators have closed out a huge chunk of their short positions, making bets that oil prices had reached a bottom. The short-covering rally contributed to a sharp jump in prices."
"We've got the bottom in for oil," argues influential trader Bill O'Grady, chief market strategist at Confluence Investment Management in St. Louis, which runs a portfolio of $3.4 billion. "Gasoline demand is improving and we have a strong speculative participation in the market. You are building a base for oil to trade between $30 to $50."
Whether this recent rise is actually good for the oil industry is open to debate. Some analysts believe that the rise could become "self-defeating" as it will allow some American shale producers to ramp up production, after moth-balling certain operations due to the price plunge.
One such analyst Jeffrey Currie, the head of commodities research at Goldman Sachs, argues "My concern is if the market surges right back to $50 a barrel … we just end up with another problem six months from now."
But whether the U.S. shale industry can just crank up production and act as what is known as a "swing producer," is now open to debate.
Restarting production overnight is just not going to happen. The shale industry may have cut itself too close to the bone to be able to start running again.
The industry has shed more than 100,000 jobs in the last year and these cannot be replaced at a click of the fingers. Some 60 percent of fracking equipment is idle or offsite.
Alex Beeker, a Wood Mackenzie analyst says simply: a recovery "doesn't happen overnight."
Others agree. According to today's Wall Street Journal "As oil prices show some signs of stabilizing, American producers and oilfield-services companies are warning that they may not be able to jump-start drilling."
The Wall Street Journal argues that the reason for this is that "many independent companies are too financially strapped, have let go too many workers or have idled too much equipment to immediately ramp up again."
John Hess, the chief executive of Hess Corporation tells the paper: "The balance sheets of these shale-only producers have to be repaired for them to get back to drilling. That's going to curb any recovery."
Others are equally cautious. Lynn Helms, director of North Dakota's Department of Mineral Resources is quoted as saying, "If you've been on a strict diet for a long period of time, it takes a while to put the weight back on."
Indeed, the boss of one fracking company, Basic Energy Services, which has laid off more than 40 percent of its workforce, told a conference last week: "We have lost a lot of good people. They won't be back."
YOU MIGHT ALSO LIKE
Obama to Limit Arctic, Atlantic Offshore Oil Drilling as Part of New Five-Year Plan
Oregon Becomes First State in Nation to Sign Bill That Phases Out Coal, Ramps Up Renewables
Duke Energy vs. Solar Energy: Battle Over Solar Heats Up in North Carolina
Women on the Front Lines Fighting Fracking in the Bakken Oil Shale Formations
EcoWatch Daily Newsletter
A house under construction with plastic bottles filled with sand to build shelters that better withstand the climate of the country where temperatures reach up to 50° C Awserd in the Saharawi refugee camp Dakhla on Dec. 31, 2018 in Tindouf, Algeria. Stefano Montesi / Corbis / Getty Images
A UN expert painted a bleak picture Tuesday of how the climate crisis could impact global inequality and human rights, leading to a "climate apartheid" in which the rich pay to flee the consequences while the rest are left behind.

The Oregon Senate Chamber. Cacophony / CC BY 3.0
Simple swaps that cut down on kitchen trash.
Sponsored
By Kayla Robbins
Along with the bathroom, the kitchen is one of the most daunting areas to try and make zero waste.
Artist's conception of solar islands in the open ocean. PNAS
Millions of solar panels clustered together to form an island could convert carbon dioxide in seawater into methanol, which can fuel airplanes and trucks, according to new research from Norway and Switzerland and published in the Proceedings of the National Academy of Sciences journal, PNAS, as NBC News reported. The floating islands could drastically reduce greenhouse gas emissions and dependence on fossil fuels.
Marcos Alves / Moment Open / Getty Images
More than 40 percent of insects could go extinct globally in the next few decades. So why did the U.S. Environmental Protection Agency (EPA) last week OK the 'emergency' use of the bee-killing pesticide sulfoxaflor on 13.9 million acres?
EcoWatch teamed up with Center for Biological Diversity via EcoWatch Live on Facebook to find out why. Environmental Health Director and Senior Attorney Lori Ann Burd explained how there is a loophole in the The Federal Insecticide, Fungicide, and Rodenticide Act under section 18, "that allows for entities and states to request emergency exemptions to spraying pesticides where they otherwise wouldn't be allowed to spray."
View of downtown Miami, Florida from Hobie Island on Feb. 2, 2019.
Michael Muraz / Flickr
The Democratic candidates for president descended upon Miami for a two-night debate on Wednesday and Thursday. Any candidate hoping to carry the state will have to make the climate crisis central to their campaign, as The New York Times reported.
By Sharon Kelly
On Monday, the Wall Street Journal featured a profile of Scott Sheffield, CEO of Pioneer Natural Resources, whose company is known among investors for its emphasis on drawing oil and gas from the Permian basin in Texas using horizontal drilling and hydraulic fracturing, or fracking.
Pexels
By Craig K. Chandler
The federal government has available to it, should it choose to use them, a wide range of potential climate change management tools, going well beyond the traditional pollution control regulatory options. And, in some cases (not all), without new legislative authorization.