Is Coconut Oil Healthy to Eat?
May. 21, 2016 11:00AM EST
Popular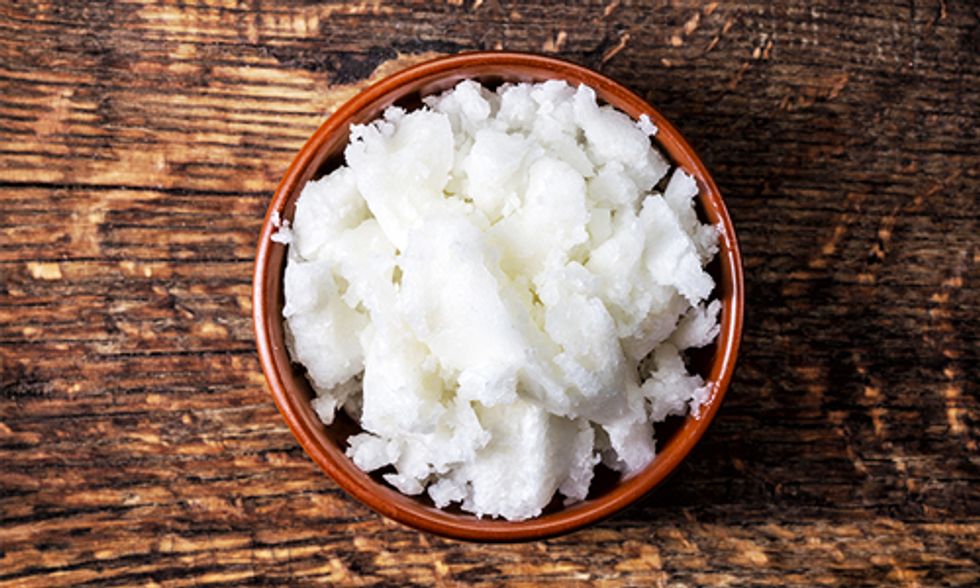 Coconut oil has received a lot of attention in recent years. This is because of its potential health benefits, many of which can be attributed to the medium-chain triglycerides (MCTs) it contains.
There are many promising animal, test-tube and observational studies on coconut oil. However, these types of studies can't prove that coconut oil is beneficial in humans.
Interestingly, it has also been studied in several human controlled trials. These studies are much better at determining whether coconut oil is truly healthy for people.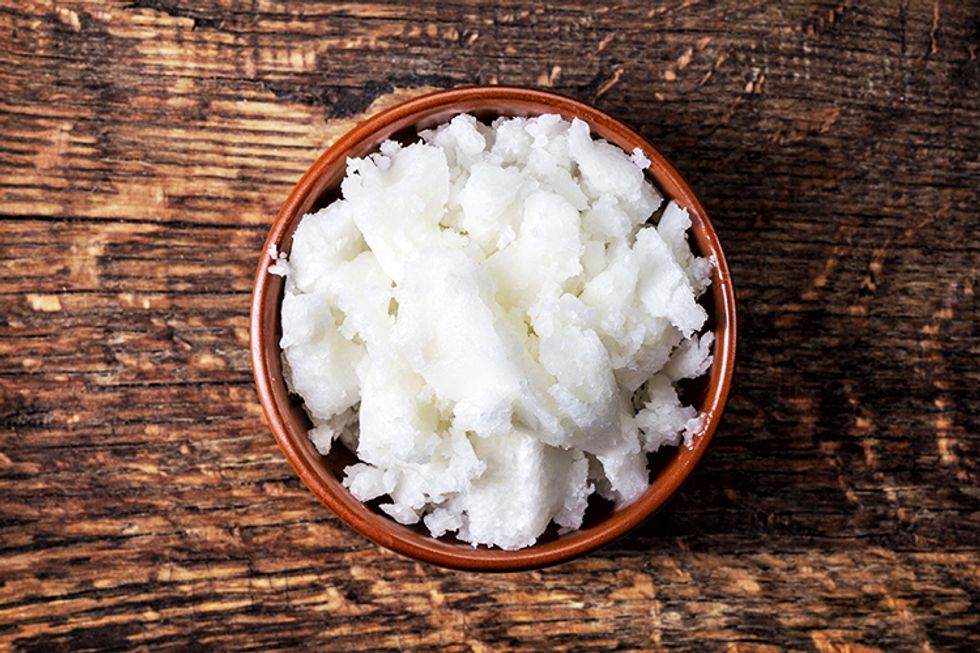 This article looks at 13 controlled human studies on coconut oil.
The Studies
1. White MD, et al. Enhanced postprandial energy expenditure with medium-chain fatty acid feeding is attenuated after 14 d in premenopausal women. American Journal of Clinical Nutrition, 1999.
Details
Twelve normal-weight women followed a medium-chain-triglyceride (MCT) diet for 14 days, consuming butter and coconut oil as their main sources of fat.
For another 14 days, they followed a long-chain-triglyceride (LCT) diet, consuming beef tallow as their main source of fat.
Results
After 7 days, resting metabolic rate and calories burned after meals were significantly higher on the MCT diet, compared to the LCT diet. After 14 days, the difference between the diets was no longer statistically significant.
2. Papamandjaris AA, et al. Endogenous fat oxidation during medium chain versus long chain triglyceride feeding in healthy women. International Journal of Obesity, 2000.
Details
Twelve normal-weight women consumed a mixed diet supplemented with either butter and coconut oil (MCT diet) or beef tallow (LCT diet) for 6 days. For 8 days, long-chain fats were given to both groups in order to assess fat burning.
Results
By day 14, the MCT group burned more body fat than the LCT group. Resting metabolic rate was significantly higher on day seven in the MCT group compared to the LCT group, but the difference was no longer significant by day 14.
3. Papamandjaris AA, et al. Components of total energy expenditure in healthy young women are not affected after 14 days of feeding with medium-versus long-chain triglycerides. Obesity Research, 1999.
Details
Twelve normal-weight women consumed a mixed diet supplemented with butter and coconut oil (MCT diet) for 14 days and beef tallow (LCT diet) for a separate 14 days.
Results
Resting metabolic rate was significantly higher on day seven of the MCT diet compared to the LCT diet, but the difference was no longer significant by day 14. Total calorie expenditure was similar for both groups throughout the study.
4. Liau KM, et al. An open-label pilot study to assess the efficacy and safety of virgin coconut oil in reducing visceral adiposity. International Scholarly Research Notices Pharmacology, 2011.
Details
Twenty overweight or obese people consumed 10 ml of virgin coconut oil three times per day before meals for four weeks, for a total of 30 ml (2 tablespoons) per day. They were instructed to follow their usual diets and exercise routines.
Results
After four weeks, the men had lost an average of 1.0 in (2.61 cm) and women an average of 1.2 in (3.00 cm) from around the waist. Average weight loss was 0.5 lbs (0.23 kg) overall and 1.2 lbs (0.54 kg) in men.
5. Assuncao ML, et al. Effects of dietary coconut oil on the biochemical and anthropometric profiles of women presenting abdominal obesity. Lipids, 2009.
Details
Forty women with abdominal obesity were randomized to take 10 ml of soybean oil or coconut oil at each meal, three times per day for 12 weeks. This amounted to 30 ml (2 tablespoons) of coconut oil per day.
They were instructed to follow a low-calorie diet and walk 50 minutes daily.
Results
Both groups lost about 2.2 lbs (1 kg). However, the coconut oil group had a 0.55-in (1.4-cm) decrease in waist circumference, whereas the soybean oil group had a slight increase.
The coconut oil group also had an increase in HDL (the good) cholesterol and a 35 percent decrease in C-reactive protein (CRP), a marker of inflammation.
Additionally, the soybean oil group had an increase in LDL (the bad) cholesterol, a decrease in HDL cholesterol and a 14 percent decrease in CRP.
6. Sabitha P, et al. Comparison of lipid profile and antioxidant enzymes among south Indian men consuming coconut oil and sunflower oil. Indian Journal of Clinical Biochemistry, 2009.
Details
Seventy men with type 2 diabetes and 70 healthy men were divided into groups based on their use of coconut oil versus sunflower oil for cooking over a six-year period. Cholesterol, triglycerides and markers of oxidative stress were measured.
Results
There were no significant differences in any values between the coconut oil and sunflower oil groups. The diabetic men had higher markers of oxidative stress and heart disease risk than the non-diabetic men regardless of the type of oil used.
7. Cox C, et al. Effects of coconut oil, butter and safflower oil on lipids and lipoproteins in persons with moderately elevated cholesterol levels. Journal of Lipid Research, 1995.
Details
Twenty-eight people with high cholesterol followed three diets containing either coconut oil, butter or safflower oil as the main fat source for six weeks each. Lipids and lipoproteins were measured.
Results
Coconut oil and butter increased HDL significantly more than safflower oil in women, but not in men. Butter raised total cholesterol more than coconut oil or safflower oil.
8. Reiser R, et al. Plasma lipid and lipoprotein response of humans to beef fat, coconut oil and safflower oil. American Journal of Clinical Nutrition, 1985.
Details
Nineteen men with normal cholesterol levels consumed lunch and dinner containing three different fats for three sequential trial periods.
They consumed coconut oil, safflower oil and beef fat for five weeks each, alternating with normal eating for five weeks between each test period.
Results
The coconut oil diet raised total, HDL and LDL cholesterol more than the beef fat and safflower oil diets, but raised triglycerides less than the diet containing beef fat.
9. Muller H, et al. The Serum LDL/HDL Cholesterol Ratio Is Influenced More Favorably by Exchanging Saturated with Unsaturated Fat Than by Reducing Saturated Fat in the Diet of Women. Journal of Nutrition, 2003.
Details
Twenty-five women consumed three diets: a high-fat, coconut oil based diet; a low-fat, coconut oil based diet; and a diet based on highly unsaturated fatty acids (HUFA).
They consumed each for 20–22 days, alternating with one week of their normal diet between each test diet period.
Results
The high-fat, coconut oil based diet group had greater increases in HDL and LDL cholesterol than the other groups.
The low-fat, coconut oil based diet group showed an increase in the LDL to HDL ratio, while the other groups showed a decrease.
10. Muller H, et al. A diet rich in coconut oil reduces diurnal postprandial variations in circulating tissue plasminogen activator antigen and fasting lipoprotein (a) compared with a diet rich in unsaturated fat in women. Journal of Nutrition, 2003.
Details
Eleven women consumed three different diets: a high-fat, coconut oil based diet; a low-fat, coconut oil based diet; and a diet with mostly highly unsaturated fatty acids.
They followed each diet for 20–22 days. Then they alternated with 1 week of a normal diet between the test periods.
Results
Women who consumed the high-fat, coconut oil based diet had the largest reductions in markers of inflammation after meals, as well as fasting markers of heart disease risk, especially when compared to the HUFA group.
11. Kaushik M, et al. The effect of coconut oil pulling on Streptococcus mutans count in saliva in comparison with chlorhexidine mouthwash. Journal of Contemporary Dental Practice, 2016.
Details
Sixty people were randomized to rinse their mouths with coconut oil for 10 minutes, chlorhexidine mouthwash for one minute or distilled water for one minute. Plaque-forming bacteria in their mouths were measured before and after treatment.
Results
Both the coconut oil and chlorhexidine were found to significantly reduce the amount of plaque-forming bacteria in saliva.
12. Peedikayil FC, et al. Effect of coconut oil in plaque related gingivitis—A preliminary report. Niger Medical Journal, 2015.
Details
Sixty teenagers aged 16–18 years with gingivitis (gum inflammation) did oil pulling with coconut oil for 30 days. Inflammation and plaque markers were measured after seven, 15 and 30 days.
Results
Markers of plaque and gingivitis were significantly decreased by day seven and continued to decrease for the duration of the study.
However, there was no control group in this study, so it cannot be concluded that the benefits were caused by coconut oil.
13. Law KS, et al. The effects of virgin coconut oil (VCO) as supplementation on quality of life (QOL) among breast cancer patients. Lipids Health Disease Journal, 2014.
Details
Sixty women with advanced breast cancer undergoing chemotherapy participated in this study. They were randomized to receive either 20 ml of virgin coconut oil daily or no treatment.
Results
Women in the coconut oil group had better scores for quality of life, fatigue, sleep, loss of appetite, sexual function and body image than those in the control group.
Effects on Weight Loss and Metabolism
All five studies examining changes in fat loss or metabolism found some benefit with coconut oil, compared to other oils or control groups. However, the effects were usually modest.
Here are a few facts to consider:
A study comparing calorie-restricted diets found decreased abdominal fat only in the group who took coconut oil (5).
There are also several studies that have looked at fat loss and metabolic changes in response to MCT oil, which makes up about 65 percent of coconut oil.
In each of these studies, MCT oil was found to increase metabolism, reduce appetite and calorie intake and promote fat loss (6, 7, 8, 9, 10, 11, 12).
Here is a detailed article about the effects of coconut oil on weight and belly fat.
Effects on Cholesterol, Triglycerides and Inflammation
Five studies looked at the effects of different fats on cholesterol and triglycerides. Here are a few points about the findings:
Triglycerides didn't change much in response to coconut oil versus other oils in diets with similar fat content.
Markers of inflammation and oxidative stress decreased more in people who consumed coconut oil compared to people who consumed other oils (5, 16).
Unfortunately, the studies did not look at ApoB or the LDL particle count, which are more accurate markers for heart disease risk than the standard LDL cholesterol measurement.
Other Health Benefits of Coconut Oil
Dental Health
The practice of oil pulling with coconut oil was found to reduce the bacteria responsible for plaque. In addition, it significantly improved gingivitis in teenagers.
Quality of Life in Breast Cancer
The addition of a small amount of coconut oil to the diets of women undergoing chemotherapy for breast cancer resulted in significantly better quality of life scores.
Take Home Message
Coconut oil seems to help overweight people lose abdominal fat. It also appears to increase metabolic rate, at least temporarily.
However, since each tablespoon of coconut oil provides 130 calories, this increase in metabolism can easily be offset if large amounts are consumed.
Although coconut oil seems to raise LDL cholesterol more than some other fats, its most consistent effect is an increase in HDL cholesterol.
It's also important to remember that responses to dietary fats can vary a lot from person to person.
That being said, coconut oil is generally a healthy and natural food. Including it in your diet may improve your health, weight and quality of life.
This article was reposted from our media associate Authority Nutrition.
YOU MIGHT ALSO LIKE
12 Awesome Ways to Use Avocados
Why You Should Drink Oolong Tea
In "Weather," Jenny Offill tells the story of a librarian named Lizzie who prepares for a climate apocalypse. Andrew Merry / Getty Images
By Suzanne Cords
One day Lizzie, the first-person narrator of the novel, receives an old book as a gift, with a dedication wishing the reader to be among the survivors. Like the preppers who build bunkers and stockpile supplies in remote areas to be ready for the end of the world, Lizzie is convinced that the end of the world is definitely near in times of a threatening climate disaster.
Lizzie, who lives in New York with her husband and son, is a university campus librarian. She worries about almost everything: her brother, an ex-junkie, or her dental insurance and the future in the face of the apocalypse. She is obsessed with reading reference books and articles about climate change.
She also devours words of wisdom, including about Buddhist spirituality: "A visitor once asked the old monks on Mount Athos what they did all day, and was told: We have died and we are in love with everything." But nothing can lift her spirits.
'Lizzie Is Just Like Us'
Lizzie observes rich New Yorkers plan their move to regions that are less threatened by climate change, something she simply cannot afford. Sometimes she watches disaster movies, which lead her to worry even more.
Above all, she is a gifted observer of her fellow human beings. "Young person worry: What if nothing I do matters? Old person worry: What if everything I do, does?"
Lizzie, the U.S. author told DW, is a bit like the rest of us — well aware of the climate crisis, but because she cares and worries about so many other things, that awareness falls by the wayside. That's how she felt herself, Jenny Offill said, but the more she looked into the issue, the more she saw a need for action on her part, too.

"I also was trying to see if there was a way to make it funny, because, you know, so much of the world of prepping and imagining disaster is actually sort of strangely funny."
The novel was shortlisted for the 2020 UK's Women's Prize for Fiction and has now been released in German translation.
Climate Activist With a Vision
But then, there is also this serious, scientifically based concern about what climate change means. In the past, says Offill, artists were the ones who would predict disasters; today it's the experts, as well as the students she teaches. In the end, their fears and their justified anger motivated her to take a closer look at the issue. Today, she is a climate activist herself, and is involved in initiatives along with many other artists.
Lizzie, the heroine of Weather, hasn't gotten that far. But she voices her fears, and that's a start. "Of course, the world continues to end," says Sylvia, a mentor of Lizzie's, at one point — and commences to water her garden. There is hope after all.
Reposted with permission from Deutsche Welle.
EcoWatch Daily Newsletter
A Shell oil drilling rig off the coast of Alaska in the Chukchi Sea on May 21, 2015. Orjan F. Ellingvag / Corbis via Getty Images
By Jake Johnson
A federal appeals court on Tuesday dealt the final blow to former President Donald Trump's attempt to open nearly 130 million acres of territory in the Arctic and Atlantic Oceans to oil and gas drilling.
Electric vehicles are the cars of the future. sl-f / Getty Images
By 2035, every new car and truck sold in the U.S. could be an EV, a new report says.
Accelerations in technology and especially battery affordability, paired with new policy, mean the dramatic transition would save American drivers $2.7 trillion by 2050, an average savings of $1,000 per household per year.
The ramp up in EV production would also create 2 million new jobs by 2035. Battery prices have fallen 74% since 2014, and their unexpectedly rapid fall is a key driver of the cost savings.
EVs are far simpler mechanically, and more efficient, than internal combustion engine (ICE) vehicles, which translates to reduced climate pollution and lower costs for consumers.
Strengthened vehicle efficiency standards and investment in fast charging infrastructure are needed to accelerate the transition, which would prevent 150,000 premature deaths and save $1.3 trillion in health environmental costs by 2050.
For a deeper dive:

The Guardian, Fast Company, E&E, Morning Consult, Canary Media

For more climate change and clean energy news, you can follow Climate Nexus on Twitter and Facebook, sign up for daily Hot News, and visit their news site, Nexus Media News.
The Gowanus Canal in Brooklyn, New York, a polluted nearly 2 mile-long waterway that is an EPA Superfund site. Jonathan Macagba / Moment / Getty Images
Thousands of Superfund sites exist around the U.S., with toxic substances left open, mismanaged and dumped. Despite the high levels of toxicity at these sites, nearly 21 million people live within a mile of one of them, according to the U.S. Environmental Protection Agency (EPA).
The National Weather Service station in Chatham, Massachusetts, near the edge of a cliff at the Monomoy National Wildlife Refuge. Bryce Williams / National Weather Service in Boston / Norton
A weather research station on a bluff overlooking the sea is closing down because of the climate crisis.
The National Weather Service (NWS) station in Chatham, Massachusetts was evacuated March 31 over concerns the entire operation would topple into the ocean.
"We had to say goodbye to the site because of where we are located at the Monomoy Wildlife Refuge, we're adjacent to a bluff that overlooks the ocean," Boston NWS meteorologist Andy Nash told WHDH at the time. "We had to close and cease operations there because that bluff has significantly eroded."
Chatham is located on the elbow of Cape Cod, a land mass extending out into the Atlantic Ocean that has been reshaped and eroded by waves and tides over tens of thousands of years, The Guardian explained. However, sea level rise and extreme weather caused by the climate crisis have sped that change along.
"It's an extremely dynamic environment, which is obviously a problem if you are building permanent infrastructure here," Andrew Ashton, an associate scientist at Cape-Cod based Woods Hole Oceanographic Institution, told The Guardian. "We are putting our foot on the accelerator to make the environment even more dynamic."
This was the case with the Chatham weather station. It used to be protected from the drop into the ocean by about 100 feet of land. However, storm action in 2020 alone washed away as much as six feet of land a day.
"We'd know[n] for a long time there was erosion but the pace of it caught everyone by surprise," Nash told The Guardian. "We felt we had maybe another 10 years but then we started losing a foot of a bluff a week and realized we didn't have years, we had just a few months. We were a couple of storms from a very big problem."
The Chatham station was part of a network of 92 NWS stations that monitor temperature, pressure, humidity, wind speed and direction and other data in the upper atmosphere, The Cape Cod Chronicle explained. The stations send up radiosondes attached to weather balloons twice a day to help with weather research and prediction. The Chatham station, which had been observing this ritual for the past half a century, sent up its last balloon the morning of March 31.
"We're going to miss the observations," Nash told The Cape Cod Chronicle. "It gives us a snapshot, a profile of the atmosphere when the balloons go up."
The station was officially decommissioned April 1, and the two buildings on the site will be demolished sometime this month. The NWS is looking for a new location in southeastern New England. In the meantime, forecasters will rely on data from stations in New York and Maine.
Nash said the leavetaking was bittersweet, but inevitable.
"[M]other nature is evicting us," he told The Cape Cod Chronicle.