This website uses cookies to ensure you get the best experience while browsing it. By clicking 'Got It' you're accepting these terms.


The best of EcoWatch, right in your inbox. Sign up for our email newsletter!
Is Climate Change to Blame for More Intense Hurricanes and Typhoons?
Feb. 17, 2016 01:46PM EST
Climate
With hurricanes and typhoons becoming more intense, we wanted to find out why. What's going on and what's the difference between a hurricane and a typhoon in the first place? What kind of damage do these storms cause? And what role does climate change play?
We answer these questions and more below in our list of most frequently asked questions about hurricanes and typhoons, along with a closer look at how these storms affect the Philippines in particular.
What's the Difference Between a Hurricane and a Typhoon?
Meteorologically speaking, hurricanes and typhoons are largely one in the same phenomenon, but are given different names depending where in the world they occur. Both hurricanes and typhoons are strong tropical cyclones, which are storms that form over warm ocean waters, have a well defined center of circulation and feed off of heat energy from the ocean.
Once the tropical storm's sustained winds reach a certain level of intensity (33 meters per second), it becomes a tropical cyclone. If the storm forms or moves through the North Atlantic Ocean or the eastern Pacific Ocean, it's a hurricane, named after the Mayan god Huracán. If a tropical cyclone forms or moves through the western Pacific Ocean, it's a typhoon, a name which originates from the Chinese words "tung" or east and "fung" or wind. There's one other caveat: if the storm forms or moves through the southwestern Pacific Ocean or portions of the Indian Ocean, it's a cyclone or cyclonic storm.
What are the Biggest Threats of a Hurricane or a Typhoon?
It's no secret that hurricanes and typhoons can cause severe damage to coastal areas and the people who live there. Typically, the stronger the storm, the more danger they pose to anything or anyone in its path.
One of the most dangerous threats caused by hurricanes and typhoons is storm surge, which can send water several feet above the normal tide crashing onto the shore. Typhoon Haiyan, known locally in the Philippines as Super Typhoon Yolanda and Hurricane Sandy and Hurricane Katrina in the U.S. are three examples of where storm surge destroyed many homes, businesses, trees and power lines, making entire areas uninhabitable for weeks or months and resulting in many lost lives. Another major threat caused by these storms is torrential rainfall, which can cause fresh water flooding in areas farther away from the coast.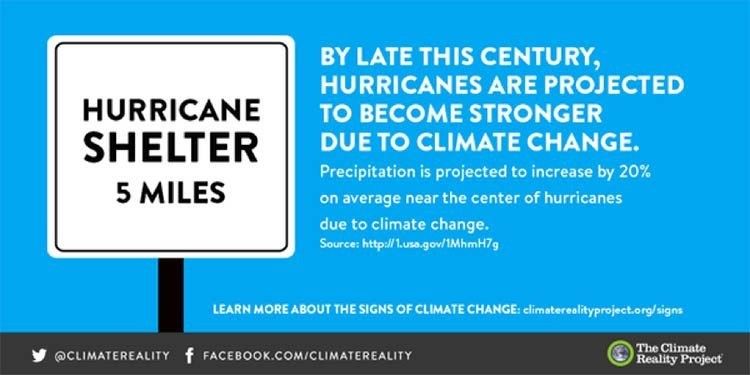 Is There a Link Between Climate Change and Hurricanes and Typhoons?
We hear this question often and the subject continues to be studied closely by climate scientists. Research shows that hurricanes and typhoons are likely to become more intense with stronger winds as the planet, including ocean temperatures, continues to warm. In the northwestern Pacific Ocean specifically, typhoons have become about 10 percent more damaging since the 1970s and even stronger storms are expected there as climate change worsens.
And then there's sea-level rise. Rising sea levels in oceans around the world increase the risk for higher storm surge from hurricanes and typhoons and more severe flooding is likely to occur. And as the Earth's temperature continues to rise, more moisture builds up in the atmosphere, which may lead to heavier downpours and more floods during future storms. In a nutshell, hurricanes and typhoons are expected to become more intense and likely more damaging thanks to climate change.
What Were Some of the World's Strongest Hurricanes or Typhoons?
A few major storms stand out. One of the deadliest tropical cyclones in recorded history occurred in the Bay of Bengal, which hit Bangladesh in 1970. That storm, known as the Great Bhola Cyclone, led to between 300,000 and 500,000 causalities. More recently in October of 2015, Hurricane Patricia became one of the strongest hurricanes on record in the Western Hemisphere as sustained winds reached nearly 200 miles per hour (320 kilometers per hour) off Mexico's west coast. Thankfully, the storm weakened before it made landfall still as a Category 5 hurricane near Cuixmala, a resort area in the state of Jalisco, later that day.
There's also Typhoon Haiyan, which is believed to be one of the strongest typhoons on record at the time it made landfall in the Philippines on Nov. 7, 2013. This storm had winds close to 195 miles per hour (315 kilometers per hour) as it approached Guiuan on the Philippine island of Samar.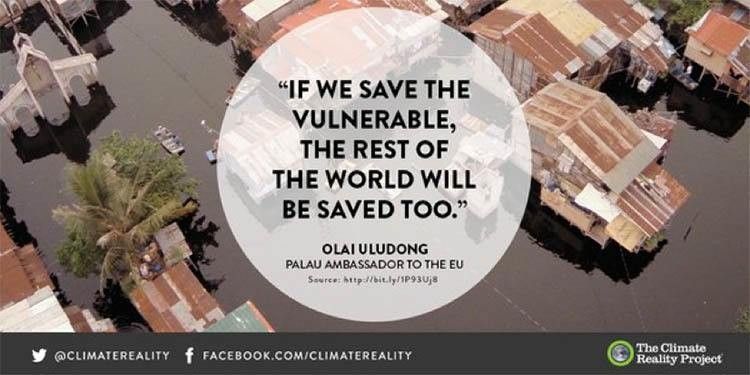 What Makes the Philippines so Vulnerable to Typhoons?
Put simply, the Philippines' geography and development puts the nation at greater risk to typhoons. The Philippines is made up of more than 7,100 islands and approximately 22,549 miles (36,289 kilometers) of coastline, with more than 60 percent of its population estimated to be living in the coastal zone. This proximity to coastal areas for the majority of the population—combined with unsustainable development trends, environmental deterioration and high levels of poverty—make the island nation that much more vulnerable to typhoons.Climate change is expected to increase the Philippines' risk to these dangerous storms.
With rising sea levels and the severity of typhoons forecasted to increase thanks to climate change, there's significantly more risk of threats like storm surges and flooding. But it isn't all bad news. Let's face it: disasters are bound to occur—that's Mother Nature at work. But it's our responsibility to take action to prevent these types of storms from getting worse and causing more harm by putting an end to climate change.
We have the practical, clean-energy solutions to do it and power our lives without destroying our planet, but we need your help to make policymakers take action. Ready to do your part and make a difference in fighting climate change?
Sign up to learn more about becoming a Climate Reality Leader and we'll keep you updated with resources and information about upcoming trainings. As a trained Climate Reality Leader, you'll join influencers like actor Calum Worthy and the UN's Christiana Figueres—who played a critical role in facilitating the historic Paris agreement—in inspiring communities to act and build support for solutions across the planet.

YOU MIGHT ALSO LIKE 
Fiji Becomes World's First Country to Ratify Paris Agreement
Despite Supreme Court Decision, Clean Energy Revolution Continues to Grow
Leonardo DiCaprio Joins Carbon Capture Technology Company to 'Bring About a More Sustainable Future for Our Planet'
Threat of Sea Level Rise Intensifies as Antarctica's Melting Ice Sheet at 'Point of No Return'
EcoWatch Daily Newsletter
Pexels
By Ketura Persellin
Global consumption of beef, lamb and goat is expected to rise by almost 90 percent between 2010 and 2050. But that doesn't mean you need to eat more meat. In fact, recent news from Washington gives you even less confidence in your meat: Pork inspections may be taken over by the industry itself, if a Trump administration proposal goes into effect, putting tests for deadly pathogens into the hands of line workers.
MStudioImages / E+ / Getty Images
Backpacking is an exciting way to explore the wilderness or travel to foreign countries on a budget.
Tim P. Whitby / 21st Century Fox / Getty Images
The beauty products we put on our skin can have important consequences for our health. Just this March, the U.S. Food and Drug Administration (FDA) warned that some Claire's cosmetics had tested positive for asbestos. But the FDA could only issue a warning, not a recall, because current law does not empower the agency to do so.
Michelle Pfeiffer wants to change that.
The actress and Environmental Working Group (EWG) board member was spotted on Capitol Hill Thursday lobbying lawmakers on behalf of a bill that would increase oversight of the cosmetics industry, The Washington Post reported.
By Collin Rees
We know that people power can stop dangerous fossil fuel projects like the proposed Line 3 tar sands oil pipeline in Minnesota, because we've proved it over and over again — and recently we've had two more big wins.

Scientists released a study showing that a million species are at risk for extinction, but it was largely ignored by the corporate news media. Danny Perez Photography / Flickr / CC
By Julia Conley
Scientists at the United Nations' intergovernmental body focusing on biodiversity sounded alarms earlier this month with its report on the looming potential extinction of one million species — but few heard their calls, according to a German newspaper report.
DoneGood
By Cullen Schwarz
Ethical shopping is a somewhat new phenomenon. We're far more familiar with the "tried and tested" methods of doing good, like donating our money or time.
Pixabay
Summer is fast approaching, which means it's time to stock up on sunscreen to ward off the harmful effects of sun exposure. Not all sunscreens are created equally, however.