Is Caffeine Good or Bad for You?
Dec. 18, 2014 02:07PM EST
Food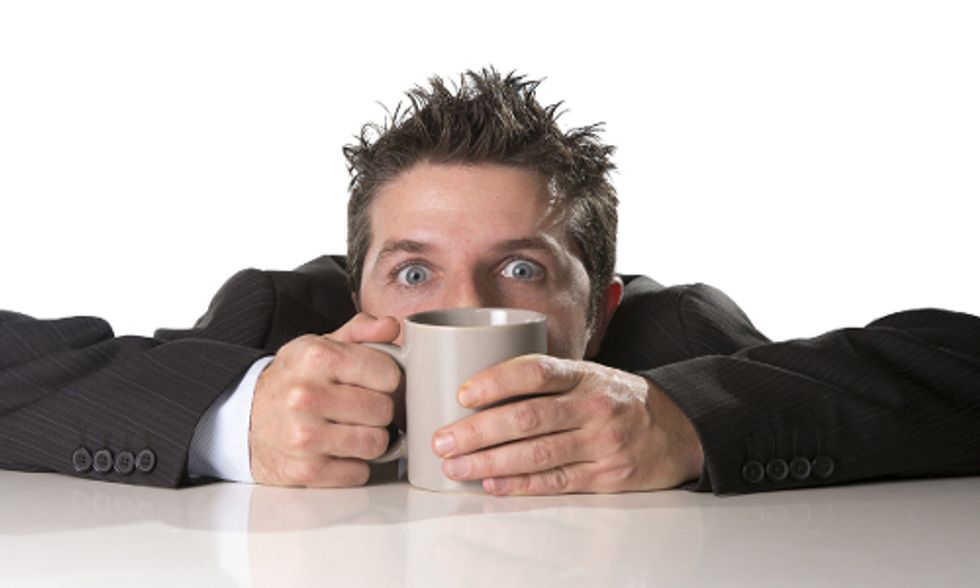 There are two opposing but related narratives out there about caffeine. It's a stimulant that provides a jolt of energy, wakefulness and focus. And it's a stimulant that makes people jittery and sleepless—and possibly even causes death. The case of 18-year-old Ohio high school student Logan Stiner last May from a powdered caffeine overdose has been extensively reported. Coffee is the most common source of caffeine but it's also found in colas and other soft drinks, energy drinks, chocolate and tea—as well as in concentrated form in those "energy-boosting" shots you see in profusion at truck stops and roadside gas station convenience stores.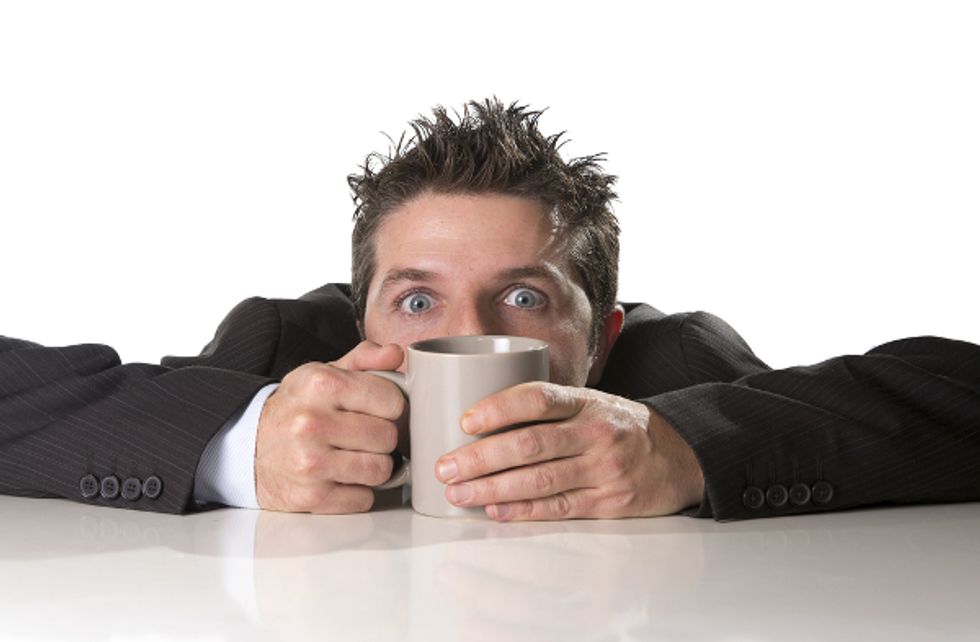 Photo credit: Shutterstock
Murray Carpenter's new book Caffeinated: How OurDaily Habit Helps, Hurts and Hooks Us tackles the benefits and liabilities of this commonly ingested substance.
Calling it "the most popular drug in America," he talks about why it affects us the way it does, why companies like Coca-Cola have fought its regulation and the health problems connected to its use—especially its overuse.
Mother Jones reporter Maddie Oatman talked to Carpenter about what's up with caffeine and learned about 9 things it's good to know about this ubiquitous substance.
1. A healthy dose varies depending on the person. A smoker metabolizes it much faster, a woman on birth control much slower. Size matters, as does your genetic predisposition to metabolizing caffeine.
2. The amount of caffeine in a cup of coffee varies dramatically. "Starbucks gives an approximation of 20 milligrams per ounce," says Carpenter. "One 16-ounce cup of Starbucks puts you at about 320 milligrams of caffeine." But he says a researcher who tested Starbucks coffee found one cup that had 560 mg.
3. The Food and Drug Administration does not require beverage manufacturers to reveal the amount of caffeine in their products, although some tea manufacturers, such as Lipton, are starting to do this.
4. Despite the plethora of Starbucks and gourmet coffee shops, we actually drink less coffee than our grandparents did—about half as much.
5. Pro athletes and high-level amateurs in endurance sports regularly use caffeine to boost performance, often using "energy gels" that provide measured doses. And it really works.
6. Disposable, single-serve coffee K-cups are bad for the environment. Carpenter writes, "The 2011 production of K-Cups, lined up end to end, would encircle the equator six times—a foot-wide belt of plastic, foil and coffee around the planet." He says, "The thing you have to do is keep oxygen out, and it's really hard to do that with any ecofriendly product."
7. While mixing caffeine and alcohol may not be bad per se, it may cause you to do things that aren't good for you.
8. In some quarters, coffee has become a high-end, gourmet pursuit, with people talking about coffee blends like they were fine wine. As for many of the self-appointed "experts," Carpenter says, "There are a lot of people who are full of shit."
9. There's a lot we don't know about caffeine. Carpenter told Oatman, "This is the question I got all the time: What's the verdict? Is it good or is it bad? If I had a simple answer, it would have been a five-page book. It can be more effective than I had any idea, in terms of improving your alertness, your cognition, your athletic ability. It can have stronger more acute effects on sleep and anxiety than I'd imagined. It can be terrific. I think it's important that everybody recognize how much is good for them, what it does for them when they take it, what they feel like when they don't take it and experiment."
YOU MIGHT ALSO LIKE
9 Incredible Health Benefits of Coffee
EcoWatch Daily Newsletter