This website uses cookies to ensure you get the best experience while browsing it. By clicking 'Got It' you're accepting these terms.
Is a 'Mini Ice Age' on the Horizon?
Jul. 27, 2015 08:51AM EST
Climate
You probably saw breathless news outlets reporting an impending "mini ice age." Before you stock up on mittens and parkas, read on to understand the full story.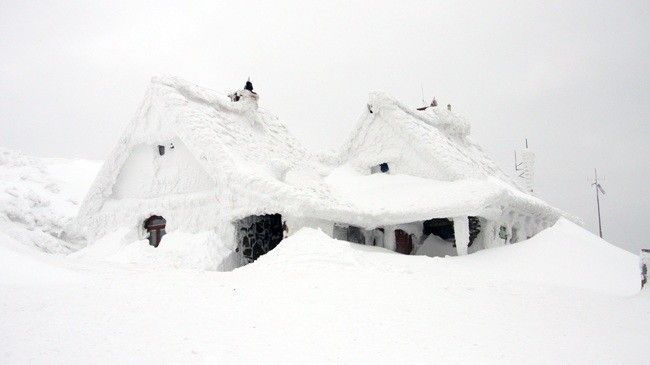 Researchers from the University of Northumbria recently made headlines with an eye-opening presentation at the Royal Astronomical Society's National Astronomy Meeting postulating that solar activity could fall by 60 percent in the 2030s, possibly bringing the Earth into a "mini ice age." The reason, they assert, is that fluid movements within the sun will converge in such a way that temperatures on Earth fall leading to conditions similar to the "Maunder Minimum," a cold period between 1645—1715.
You can guess what happened next. The usual suspects of climate change deniers jumped on the study to suggest that climate predictions are too uncertain to trust. And so it doesn't make sense to worry about reducing greenhouse gas emissions (especially if the Earth might actually get colder). Before everyone gets carried away, let's consider the bigger scientific picture and two points in particular.
THE SUN ISN'T THE ONLY PLAYER IN THE CLIMATE SYSTEM.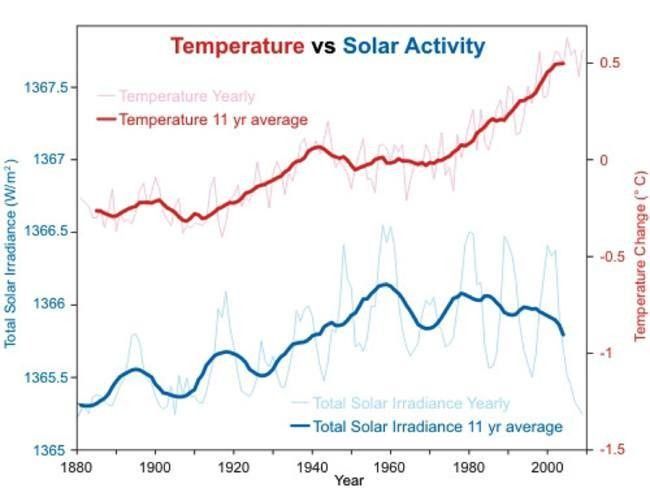 Photo credit: Skeptical Science
Many factors influence surface temperatures on Earth along with the sun. Some are natural—such as volcanic activity and internal variability—while others are linked to humans. The magnitude of these individual factors may vary at any given moment and one could potentially offset or overshadow the effects of the others. Case in point: the sun has shown a slight cooling trend for at least the past 35 years, but 14 of the 15 hottest years on record have occurred since 2000.
In other words, even though recent solar activity suggests that the planet should already be cooling, global temperatures have kept rising. So even if we do see a period of exceptionally low solar activity, it doesn't automatically mean a mini ice age is coming. Especially when there are other factors to offset any cooling (like, say, the highest levels of CO2 in the atmosphere in the last 800,000 years).
THIS ISN'T THE ONLY STUDY ON MAUNDER MINIMUMS.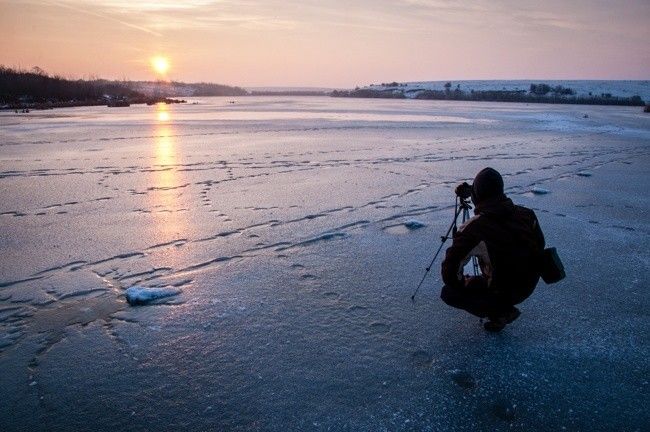 Scientists have been studying Maunder Minimums for a long time. So if you want to know what the general consensus of years of research and hundreds of scientists is, it's worth looking at what the Intergovernmental Panel on Climate Change (IPCC)—the United Nations' panel of scientists that gathers and assesses the research on climate change happening all over the world—has to say about periods of low solar activity. And what it has to say in its most recent report is this:
"Despite uncertainties in future solar activity, there is high confidence that the effects of solar activity within the range of grand solar maxima and minima will be much smaller than the changes due to anthropogenic effects."
In other words, even if there is a solar minimum like the one predicted by the Northumbria study, any cooling effects on the climate will be offset by the warming effects of man-made climate change. Many studies back this conclusion up, but the point is that we've got to look at any new study in the context of the larger body of research before jumping to conclusions.
IT'S GETTING HOT IN HERE.
The Northumbria study makes an intriguing contribution to the research on the connection between solar activity and our climate. But the study alone doesn't mean we shouldn't reduce our greenhouse gas emissions. Especially when the overwhelming body of scientific evidence suggests the planet is warming thanks to human activity—and will keep doing so unless we seriously cut down on fossil fuels. There are also plenty of climate impacts—like oceans becoming more and more acidic—that diminished solar activity wouldn't even touch. Plus, the big-picture solution to climate change—a global shift to clean energy—will bring improvements in health and economic opportunities that will benefit the world, "mini ice age" or no.
Bottom line: It's possible that decreasing solar activity could offset some—and we repeat "some"—of the Earth's warming, but the dangerous warming caused by burning fossil fuels will continue unless we take bold steps to change our energy use. So when it comes to talk about a new ice age, let's ensure cooler heads prevail.
EcoWatch Daily Newsletter
An African elephant is pictured on November 19, 2012, in Hwange National Park in Zimbabwe. MARTIN BUREAU / AFP / Getty Images
The unprecedented drought that has caused a water crisis in Zimbabwe has now claimed the life of at least 55 elephants since September, according to a wildlife spokesman, as CNN reported.
Maria Dornelas.
By John C. Cannon
Life is reshuffling itself at an unsettling clip across Earth's surface and in its oceans, a new study has found.
An Exxon station in Florida remains open despite losing its roof during Hurricane Katrina on Aug. 29, 2005. Florida Air National Guard photo by Master Sgt. Shaun Withers
The country's largest fossil fuel company goes on trial today to face charges that it lied to investors about the safety of its assets in the face of the climate crisis and potential legislation to fight it, as the AP reported.
El Niño's effect on Antarctica is seen in a tabular iceberg off of Thwaites ice shelf. Jeremy Harbeck / NASA
El Niños are getting stronger due to climate change, according to a new study in Monday's Proceedings of the National Academy of Sciences.
By Julia Ries
Antibiotic resistance has doubled in the last 20 years.
Additionally a new study found one patient developed resistance to a last resort antibiotic in a matter of weeks.
Health experts say antibiotic prescriptions should only be given when absolutely necessary in order to avoid growing resistance.
Over the past decade, antibiotic resistance has emerged as one of the greatest public health threats.
Pexels
There are hundreds of millions of acres of public land in the U.S., but not everyone has had the chance to hike in a national forest or picnic in a state park.
Workers attend to a rooftop solar panel project on May 14, 2017 in Wuhan, China. Kevin Frayer / Getty Images
By Simon Evans
Renewable sources of electricity are set for rapid growth over the next five years, which could see them match the output of the world's coal-fired power stations for the first time ever.