This website uses cookies to ensure you get the best experience while browsing it. By clicking 'Got It' you're accepting these terms.
Is a 'Mini Ice Age' on the Horizon?
Jul. 27, 2015 08:51AM EST
Climate
You probably saw breathless news outlets reporting an impending "mini ice age." Before you stock up on mittens and parkas, read on to understand the full story.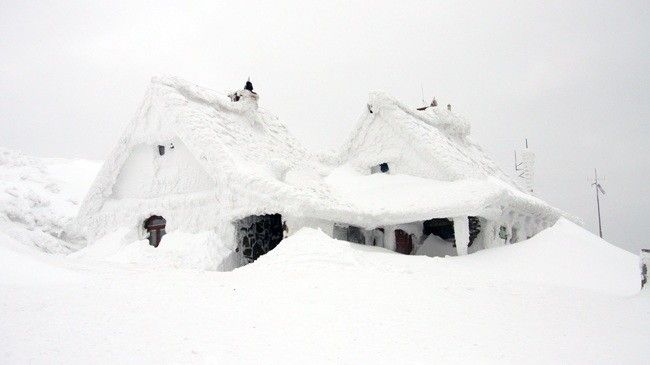 Researchers from the University of Northumbria recently made headlines with an eye-opening presentation at the Royal Astronomical Society's National Astronomy Meeting postulating that solar activity could fall by 60 percent in the 2030s, possibly bringing the Earth into a "mini ice age." The reason, they assert, is that fluid movements within the sun will converge in such a way that temperatures on Earth fall leading to conditions similar to the "Maunder Minimum," a cold period between 1645—1715.
You can guess what happened next. The usual suspects of climate change deniers jumped on the study to suggest that climate predictions are too uncertain to trust. And so it doesn't make sense to worry about reducing greenhouse gas emissions (especially if the Earth might actually get colder). Before everyone gets carried away, let's consider the bigger scientific picture and two points in particular.
THE SUN ISN'T THE ONLY PLAYER IN THE CLIMATE SYSTEM.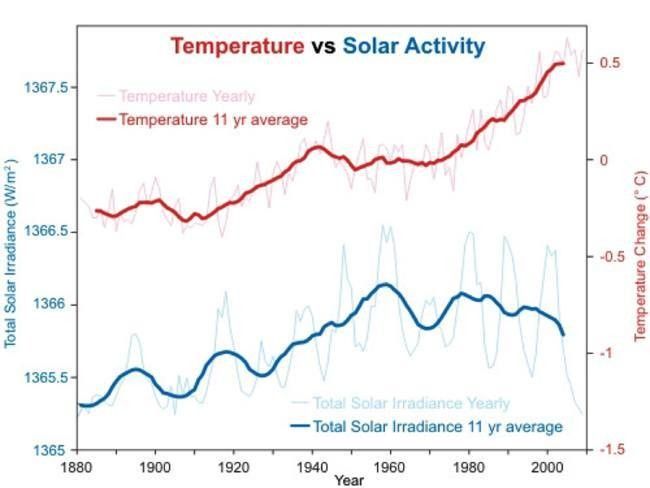 Photo credit: Skeptical Science
Many factors influence surface temperatures on Earth along with the sun. Some are natural—such as volcanic activity and internal variability—while others are linked to humans. The magnitude of these individual factors may vary at any given moment and one could potentially offset or overshadow the effects of the others. Case in point: the sun has shown a slight cooling trend for at least the past 35 years, but 14 of the 15 hottest years on record have occurred since 2000.
In other words, even though recent solar activity suggests that the planet should already be cooling, global temperatures have kept rising. So even if we do see a period of exceptionally low solar activity, it doesn't automatically mean a mini ice age is coming. Especially when there are other factors to offset any cooling (like, say, the highest levels of CO2 in the atmosphere in the last 800,000 years).
THIS ISN'T THE ONLY STUDY ON MAUNDER MINIMUMS.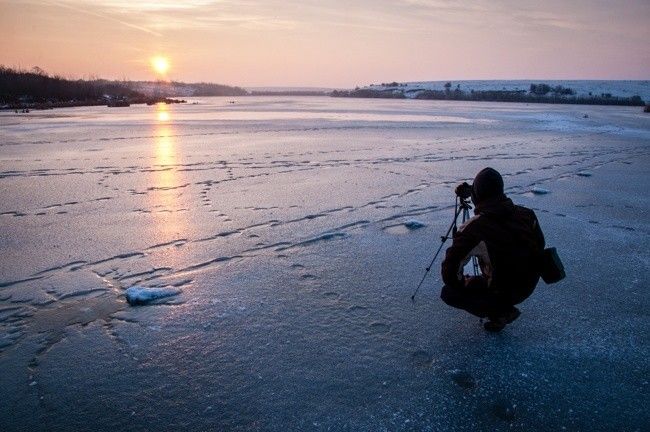 Scientists have been studying Maunder Minimums for a long time. So if you want to know what the general consensus of years of research and hundreds of scientists is, it's worth looking at what the Intergovernmental Panel on Climate Change (IPCC)—the United Nations' panel of scientists that gathers and assesses the research on climate change happening all over the world—has to say about periods of low solar activity. And what it has to say in its most recent report is this:
"Despite uncertainties in future solar activity, there is high confidence that the effects of solar activity within the range of grand solar maxima and minima will be much smaller than the changes due to anthropogenic effects."
In other words, even if there is a solar minimum like the one predicted by the Northumbria study, any cooling effects on the climate will be offset by the warming effects of man-made climate change. Many studies back this conclusion up, but the point is that we've got to look at any new study in the context of the larger body of research before jumping to conclusions.
IT'S GETTING HOT IN HERE.
The Northumbria study makes an intriguing contribution to the research on the connection between solar activity and our climate. But the study alone doesn't mean we shouldn't reduce our greenhouse gas emissions. Especially when the overwhelming body of scientific evidence suggests the planet is warming thanks to human activity—and will keep doing so unless we seriously cut down on fossil fuels. There are also plenty of climate impacts—like oceans becoming more and more acidic—that diminished solar activity wouldn't even touch. Plus, the big-picture solution to climate change—a global shift to clean energy—will bring improvements in health and economic opportunities that will benefit the world, "mini ice age" or no.
Bottom line: It's possible that decreasing solar activity could offset some—and we repeat "some"—of the Earth's warming, but the dangerous warming caused by burning fossil fuels will continue unless we take bold steps to change our energy use. So when it comes to talk about a new ice age, let's ensure cooler heads prevail.
EcoWatch Daily Newsletter
A Boeing 737-800 BCF (Boeing Converted Freighter) is marked "Prime Air" as part of Amazon Prime's freight aircraft during the 53rd International Paris Air Show at Le Bourget Airport near Paris, France on June 22. Mustafa Yalcin / Anadolu Agency / Getty Images
It's Prime Day! The day when thousands of increasingly absurd items are discounted so deeply that you suddenly need items you never knew existed. Yes, I do need a hotdog shaped toaster next to me while I watch this Fast & Furious seven movie box set! And I need it in my house today!
By Peter Sinclair
The weather in many areas across the U.S. has been – and certainly throughout America's heartland was for much of the past winter and spring – frightful.
Golde Wallingford submitted this photo of "Pure Joy" to EcoWatch's first photo contest. Golde Wallingford
EcoWatch is pleased to announce our third photo contest!

There's a short window between when a tick bites and when it passes on bacteria or virus.
MSU Ag Communications, Courtesy Dr. Tina Nations, CC BY-ND
By Jerome Goddard
When it comes to problems caused by ticks, Lyme disease hogs a lot of the limelight. But various tick species carry and transmit a collection of other pathogens, some of which cause serious, even fatal, conditions.

tomosang / Moment / Getty Images
By Jessica A. Knoblauch
Say goodbye to one of the dreamiest things about childhood. In the Midwest, fireflies are dying off.
A new Climate Emergency Fund contains more than $625,000 which will go to grassroots climate action groups like Extinction Rebellion and students who have organized weekly climate strikes all over the world. @ExtinctionR / Twitter
By Julia Conley
Heeding the call of grassroots campaigners, several wealthy philanthropists announced Friday a new fund that will raise money for climate action groups around the world.
Skyhobo / iStock / Getty Images
The Trump administration is preparing to roll out a proposal that would remove communities' ability to officially contest decisions regarding how much pollution can be released by local power plants and factories, the New York Times reports.
In this May 10 photo oil flows at a Chevron oil field in Kern County, California. California Department of Fish and Wildlife's Office of Spill Prevention and Response
California officials ordered Chevron Friday "to take all measures" to stop a release that has spilled around 800,000 gallons of water and crude oil into a dry creek bed in Kern County, KQED reported.