'Irreversible' Damage to Planet From Climate Change Says Leaked IPCC Report
Aug. 28, 2014 10:01AM EST
Climate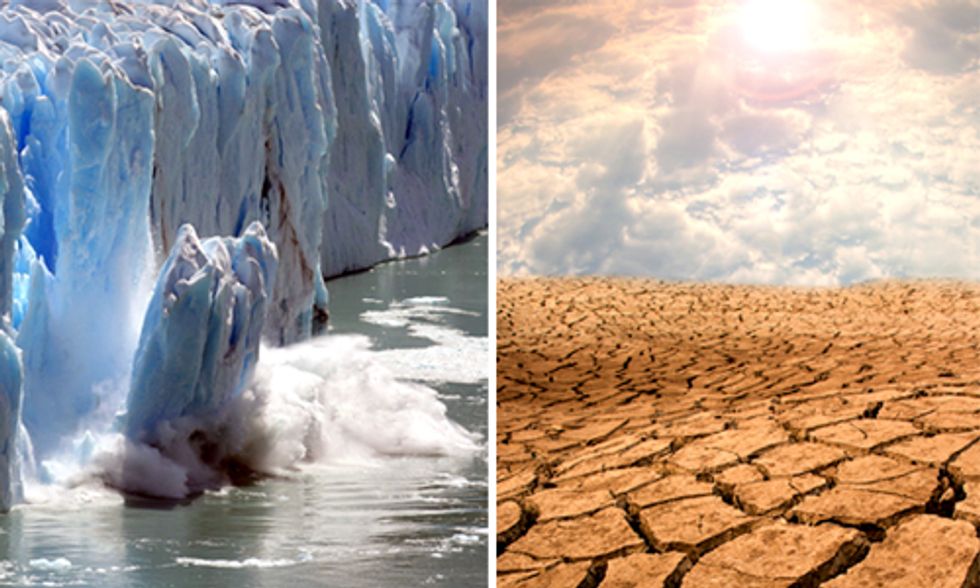 Climate change is here, man-made and already having dangerous impacts, according to leaked drafts of the upcoming UN climate science report.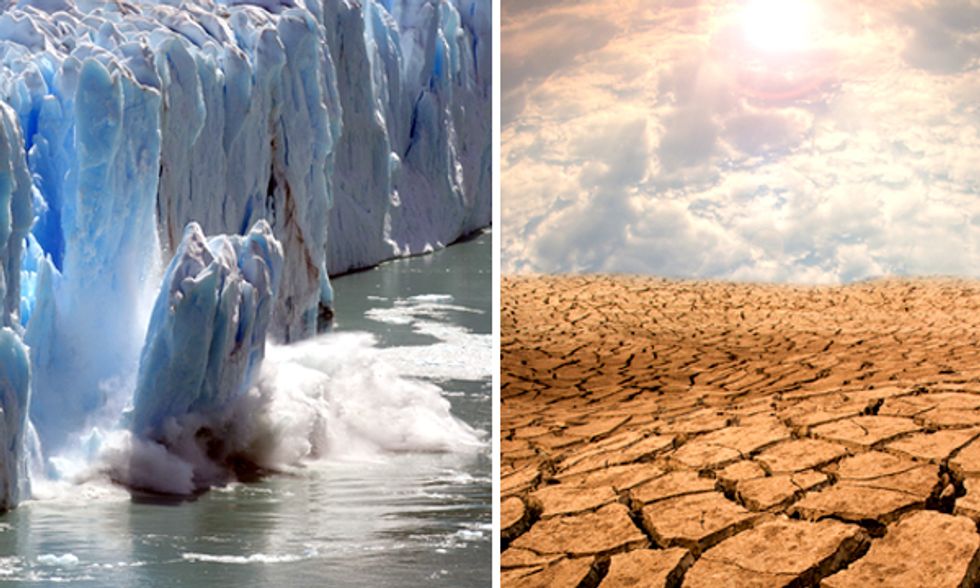 The 127-page final draft of the latest Intergovernmental Panel on Climate Change (IPCC) report shows the effects of global warming are already being felt across all continents and the oceans.
It warns that further emission rises will increase the likelihood of "severe, pervasive and irreversible impacts for people and ecosystems."
The report will be a synthesis of the IPCC's three comprehensive reports released in the past year, which examined the science of climate change, its impacts and potential mitigation options.
The report will be finalised after governments and scientists go over it line-by-line at a meeting in Copenhagen in October.
The leaked report, which has been circulated to several media outlets, shows temperatures have already increased by 0.85°C since 1880—a more rapid shift in the climate than that which heralded the end of the last ice age about 10,000 years ago.
The report mentions several impacts that could "already be considered dangerous" including extreme weather including heat waves, flooding and drought and rising sea levels.
It also raises the risk that climate change and its impacts could worsen violent conflicts and refugee problems, hinder efforts to grow more food and threaten public health.
Ocean acidification, which comes from the added carbon absorbed by the oceans, could also harm marine life, the draft warns.
"Climate change risks are likely to be high or very high by the end of the 21st century" without sharp reductions in greenhouse gas emissions, it says.
It is hoped the new report will focus minds ahead of the global UN climate talks to take place in Lima, Peru in December, where governments are expected to lay the groundwork for the crucial Paris Summit in late 2015.
It is here where countries have agreed to finalise a new global treaty on climate change.
In 2009, countries had agreed to set a goal of limiting global warming to below 2°C—the international agreed danger threshold for climate change.
However, the leaked IPCC report warns it is increasingly likely the world will shoot past this point, and that limiting warming to within this level would require dramatic and immediate cuts in carbon pollution.
Without action to limit the levels of carbon dioxide released into the atmosphere, it warns temperatures could increase by 2°C by mid-century compared to 1986 to 2005.
But the end of the century, that scenario could bring temperatures that are 3.7°C warming, it warns.
YOU ALSO MIGHT LIKE
Leonardo DiCaprio Narrates Climate Change Films Urging Shift From Fossil Fuels to Renewables
Five Reasons Climate Deniers Are Dead Wrong
EcoWatch Daily Newsletter
Related Articles from EcoWatch
Recent Stories from EcoWatch