This website uses cookies to ensure you get the best experience while browsing it. By clicking 'Got It' you're accepting these terms.
Iraq Waterkeeper Receives Goldman Environmental Prize
Apr. 16, 2013 08:39AM EST
The Goldman Environmental Prize, the nobel prize of environmental activism, honors Iraq Waterkeeper Dr. Azzam Alwash, founder of Nature Iraq. Dr. Alwash was one of six recipients worldwide of the 2013 Goldman Environmental Prize, recognizing fearless environmental leaders around the world. Robert F. Kennedy, Jr., president of Waterkeeper Alliance, said, "All 207 waterkeepers are proud that Azzam's extraordinary courage has earned the world's most prestigious environmental award."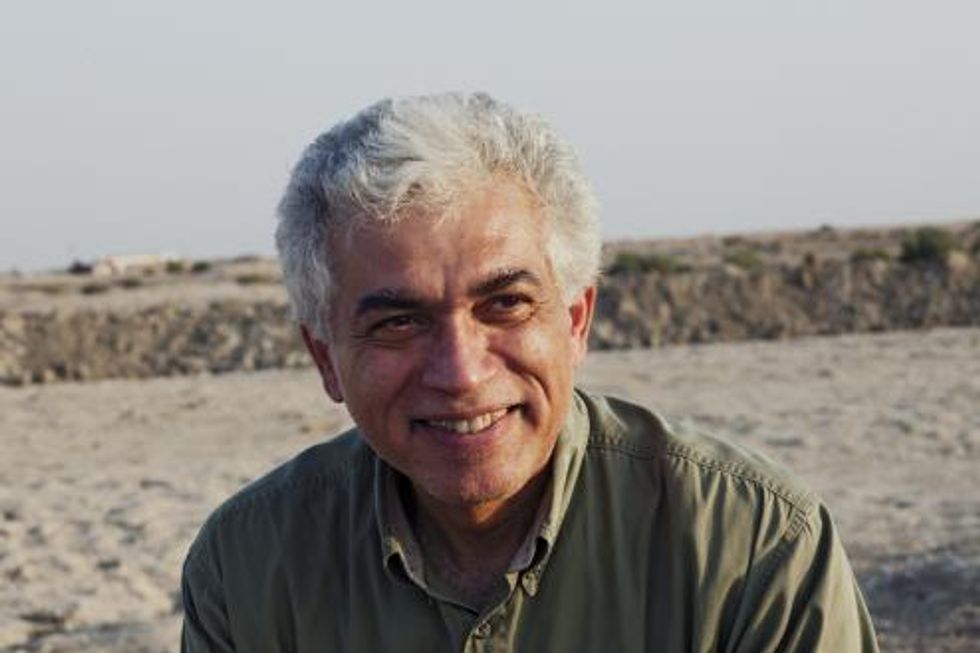 Dr. Alwash founded Nature Iraq in 2004 as an Iraqi non-governmental, environmental organization in order to protect, restore and preserve Iraq's natural environment and the rich cultural heritage that it nourishes. His most internationally recognized work has centered on the restoration of the southern Iraqi Marshlands. The idyllic Mesopotamian marshlands of southern Iraq, thought to be the location of the Garden of Eden, the birthplace of Abraham, and the site of the great flood where Noah built his ark, was the third largest wetland in the world twenty years ago.
However, in the late 1980's Saddam Hussein engaged in a massive "engineered genocide" of the Marsh Arabs by diverting the flow of the Tigris River, ultimately turning the marshes of southern Iraq into a desert. After the toppling of Saddam Hussein in April 2003, Azzam created the Eden Again Project, which later became Nature Iraq. After four years of the program, more than half of the marshlands were restored. After this initial success, Nature Iraq worked to get the marshes on the Ramsar List of protected wetlands and is now fighting to get the marshlands designated as a national park so that there will be a legal framework for protection of the area.
In 2010, after recognizing the importance of the Tigris and Euphrates rivers to the health of the marshlands, Dr. Alwash was instrumental in founding Waterkeepers Iraq, a member of the international Waterkeeper Alliance, to act as a voice for water throughout Iraq. "Dr. Alwash's work as part of the Waterkeeper movement in the Middle East has shed light on the importance of clean water in a region that depends on abundant, clean and accessible water for the health of its communities and culture," said Marc Yaggi, executive director of the Waterkeeper Alliance.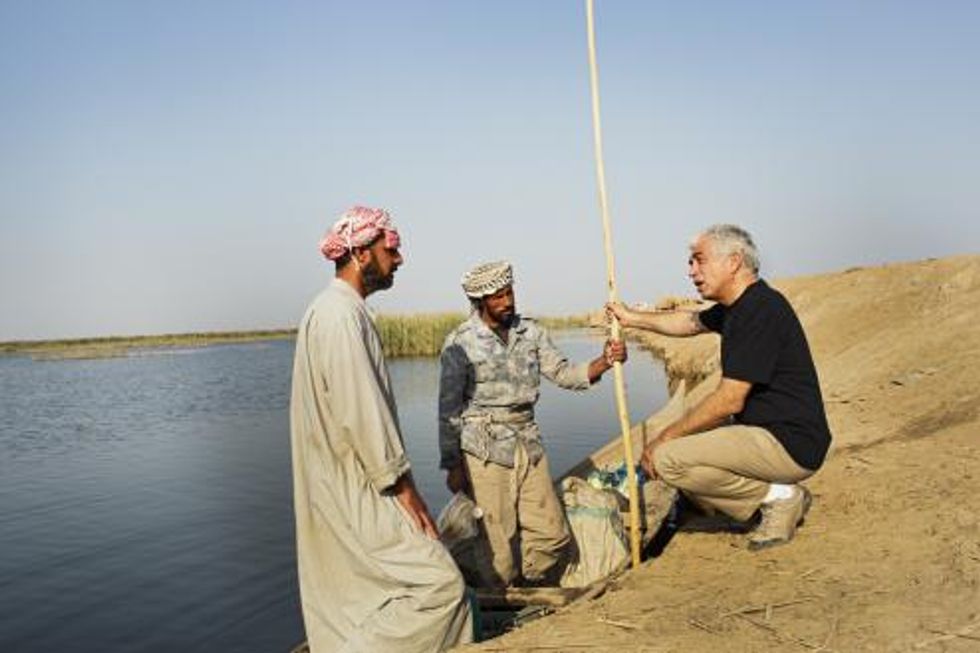 In early 2011, the Nature Iraq Foundation was established as a U.S.-based philanthropic organization that works to fund Nature Iraq and other organizations working to protect the natural environment of Mesopotamia. "Dr. Alwash and Nature Iraq's groundbreaking work to restore the cradle of civilization is inspirational, and we are pleased to help support this important work," said Nature Iraq Foundation CEO Virginia Tice.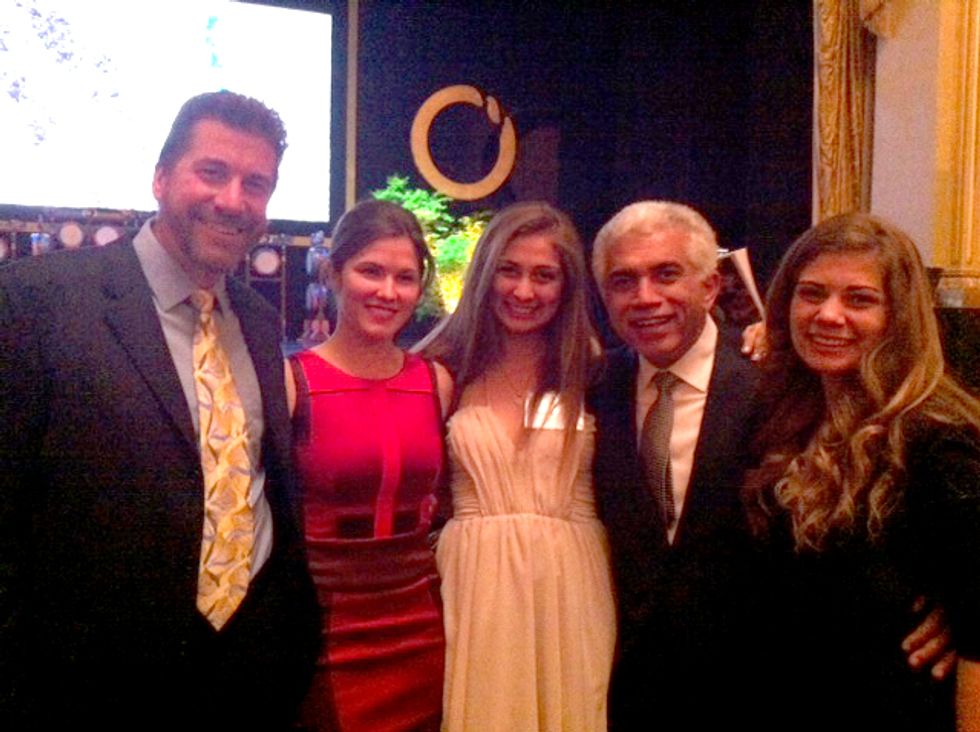 The Goldman Environmental Prize was established in 1989 by the late San Francisco civic leaders and philanthropists Richard and Rhoda Goldman. Prize winners are selected by an international jury from confidential nominations submitted by a worldwide network of environmental organizations and individuals. The winners were awarded the prize at an invitation-only ceremony on Monday, April 15 at the San Francisco Opera House. A smaller ceremony at the Smithsonian's National Museum of Natural History in Washington, D.C. will follow on Wednesday, April 17.
Visit EcoWatch's WATER page for more related news on this topic.
——–
SIGN THIS PETITION TODAY:
EcoWatch Daily Newsletter
Ocean pollution concept with plastic and garbage.
Anton Petrus
/ Moment / Getty Images
Nestlé cannot claim that its Ice Mountain bottled water brand is an essential public service, according to Michigan's second highest court, which delivered a legal blow to the food and beverage giant in a unanimous decision.
A number of supermarkets across the country have voluntarily issued a recall on sushi, salads and spring rolls distributed by Fuji Food Products due to a possible listeria contamination, as CBS News reported.
A U.S. Border Patrol agent gathers personal effects from immigrants before they are transferred to a McAllen processing center on July 02, 2019 in Los Ebanos, Texas. John Moore / Getty Images
Poverty and violence in Central America are major factors driving migration to the United States. But there's another force that's often overlooked: climate change.
Retired Lt. Cmdr. Oliver Leighton Barrett is with the Center for Climate and Security. He says that in Guatemala, Honduras and El Salvador, crime and poor economic conditions have long led to instability.
"And when you combine that with protracted drought," he says, "it's just a stressor that makes everything worse."
Barrett says that with crops failing, many people have fled their homes.
"These folks are leaving not because they're opportunists," he says, "but because they are in survival mode. You have people that are legitimate refugees."
So Barrett supports allocating foreign aid to programs that help people in drought-ridden areas adapt to climate change.
"There are nonprofits that are operating in those countries that have great ideas in terms of teaching farmers to use the land better, to harvest water better, to use different variety of crops that are more resilient to drought conditions," he says. "Those are the kinds of programs I think are needed."
So he says the best way to reduce the number of climate change migrants is to help people thrive in their home countries.
Reporting credit: Deborah Jian Lee / ChavoBart Digital Media.
Reposted with permission from Yale Climate Connections.
Chris Pratt arrives to the Los Angeles premiere of "Jurassic World: Fallen Kingdom" on June 12, 2018 in Los Angeles, California. Michael Tran / FilmMagic / Getty Images

Chris Pratt was called out on social media by Game of Thrones star Jason Momoa after Pratt posted an image "low key flexing" with a single-use plastic water bottle.