This website uses cookies to ensure you get the best experience while browsing it. By clicking 'Got It' you're accepting these terms.
IPCC Begins Weeklong Summit Preparing World's Most Important Climate Change Report
Sep. 23, 2013 12:59PM EST
Climate
The Intergovernmental Panel on Climate Change (IPCC) will release the first of its fifth assessment reports on Sept. 27, representing the most comprehensive global overview to date of the science behind climate change.
Ahead of its release, the report will be discussed this week by representatives from 195 governments in Stockholm, Sweden, but leaked drafts have revealed it is expected to show scientists are more certain than ever—95 percent certain—that human activities, such a burning fossil fuels, have been the main cause of climate change since the 1950s.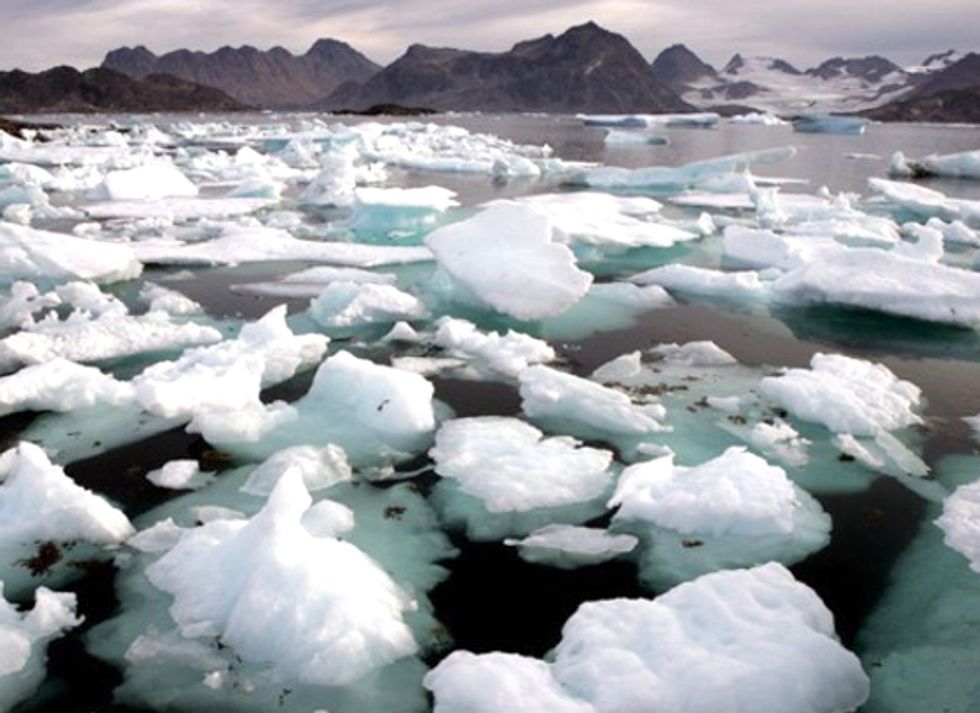 This is a jump from 90 percent in the 2007 fourth assessment report, 66 percent in the 2001 third assessment report and 50 percent in 1995.
Despite this, the report has been foreshadowed by a wave of misinformation aimed at discrediting the science and undermining the IPCC process and its latest report—week's before it has even been released.
Media reports by climate contrarians have falsely claimed that global warming forecasts were "wrong," computer models have overstated warming and that the IPCC is set to reduce its estimates of both current and future warming.
Such claims have quickly been dismissed and discredited by scientists for being "error filled," "unsubstantiated," "completely ridiculous" and "an embarrassment to the serious reporting of climate change elsewhere."
What is the IPCC's Fifth Assessment Report?
The IPCC's fifth assessment report consists of three working groups. Working Group I will be released Friday, and will examine how and why the climate is changing, and what changes could be expected in the future.
Working Groups II and III, to be released next year, will then tackle the impacts of climate change—environmental, social and economic—and options to reduce greenhouse gas emissions and limit the consequences of climate change.
Together the reports will update the analysis of the IPCC's Fourth Assessment, released in 2007, refining its conclusions, and highlighting the expansion of understanding about the climate system.
While there are many other climate reports that synthesize the science, the IPCC is the largest, and the latest round of reports are expected to be the most comprehensive review of climate science undertaken to date.
IPCC reports are one of the main guides used by governments to take the necessary action to prevent catastrophic global warming and adapt to the impacts of climate change.
The report assesses thousands of scientific peer-reviewed papers and other authoritative reports, providing a balanced summary of what is known and where the uncertainties lie.
In total, 831 scientists, from 85 countries, were directly involved in writing the new report, and thousands more experts acted as reviewers, scrutinizing the report and ensuring it reflects the full range of views in the scientific community.
Authors also include experts from business, industry and environmental organizations with a scientific or academic background.
Why Does it Matter?
The IPCC serves as an interface between science and policy making, and is one of the main guides used by governments to take the necessary action to prevent catastrophic global warming and adapt to the impacts of climate change.
The previous reports, released in 1990, 1995, 2001 and 2007, have become the evidence base for virtually all climate change related strategies developed by governments and businesses.
Governments have internationally agreed that global temperature rise must not surpass two degrees Celsius above pre-industrial levels. The latest report comes as nations work towards a new international deal to rein in rising emissions—set to be agreed in 2015.
The latest report is expected to make clearer than ever the links between climate change and humans and is expected to show that time is running out for governments to prevent catastrophic levels of warming.
The average global warming of 0.8 degrees Celsius from pre-industrial levels so far has already seen climate impacts emerge around the world, affecting the lives of billions of people. Extreme weather events, such as droughts and floods, are already causing huge losses—both social and economic.
Research from Carbon Tracker and the World Bank warn that the current level of government action means the world is on track to warm by around three degrees Celsius this century; the IPCC concur.
The damages of climate change and the high carbon economy may already be costing $1.2 trillion every year, now it appears that the IPCC's comprehensive review of the science will tell us we are heading into deeper and darker territory where the costs will mount even higher.
Visit EcoWatch's CLIMATE CHANGE page for more related news on this topic.
———

EcoWatch Daily Newsletter
Preliminary data from the Centers for Disease Control showed a larger number of young people coming down with COVID-19 than first expected, with patients under the age of 45 comprising more than a third of all cases, and one in five of those patients requiring hospitalization. That also tends to be the group most likely to use e-cigarettes.
ROBYN BECK / AFP / Getty Images
By Dave Cooke
So, they finally went and did it — the Trump administration just finalized a rule to undo requirements on manufacturers to improve fuel economy and reduce greenhouse gas emissions from new passenger cars and trucks. Even with the economy at the brink of a recession, they went forward with a policy they know is bad for consumers — their own analysis shows that American drivers are going to spend hundreds of dollars more in fuel as a result of this stupid policy — but they went ahead and did it anyway.
By Richard Connor
A blood test that screens for more than 50 types of cancer could help doctors treat patients at an earlier stage than previously possible, a new study shows. The method was used to screen for more than 50 types of cancer — including particularly deadly variants such as pancreatic, ovarian, bowel and brain.
By Raya A. Al-Masri
Different strategies for resisting the spread of the new coronavirus have emerged in different countries. But the one that has cut through everywhere is simple and, supposedly, can be done by anyone: "Wash your hands with water and soap for at least 20 seconds."
A USGS map showing the location of a 6.5 magnitude quake that shook Idaho Tuesday evening. USGS
Idaho residents were rattled Tuesday evening by the biggest earthquake to shake the state in almost 40 years.