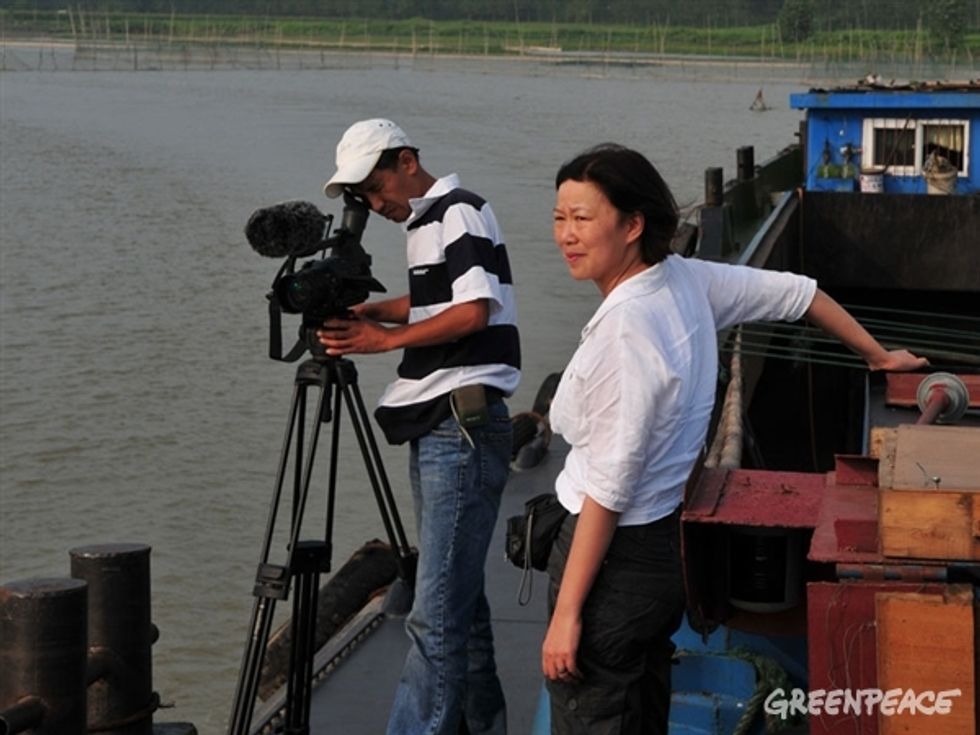 Three incredible Chinese women working in environmentalism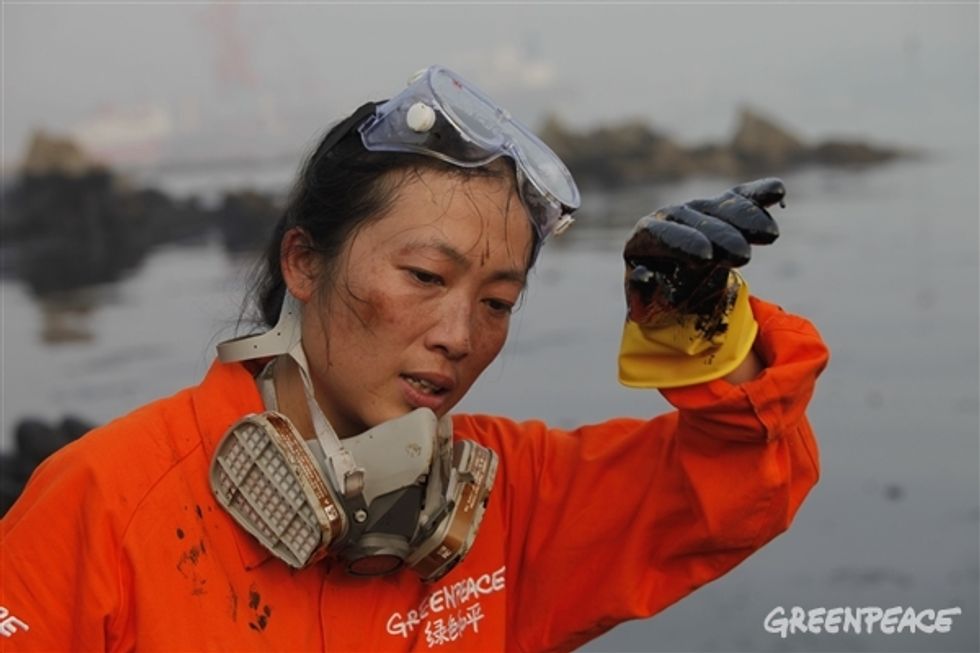 Today is International Women's Day, and in honour we're celebrating three badass women in China who are marked by their gutsiness, passion and impact they've made on the environmental movement in China. Their work spans business, activism and the arts, but together they share a no-holds barred approach to life that deserves a fair helping of admiration!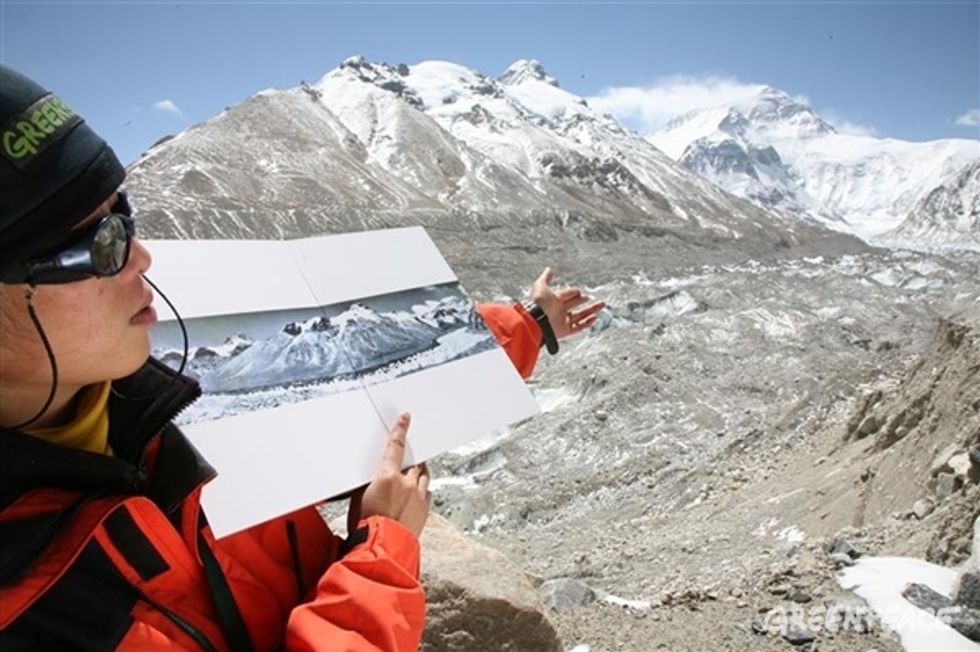 Image © Greenpeace / John Novis
Zhong Yu, Greenpeace Senior Action Co-ordinator
Over the last seven years Zhong Yu has been with Greenpeace down in the trenches, leading big actions and undercover investigations. Whether it's preventing deforestation from the Sinar Mas Group APP in China, scaling glaciers to document climate change, organizing relief work after the Wenchuan earthquake or knee deep in the Dalian oil spill, Zhong Yu is Greenpeace's iconic lady of action. 
"Humans are just one of many species in the natural world, and we don't have the right to destroy or consume more than our fair share. By becoming an environmental protection worker I seek to prevent powerful environmental vandals from doing harm. 
"Environmental disaster sites have always left a deep impression on me. In seeing them I become even more determined to continue environmental protection work.
"I think all environmental issues are important—whether we're talking climate change, food safety, toxic pollution—they're all threatening the survival of mankind. The most important thing is not to become concerned about which issue over another, but instead remember that the power of the individual can lead to positive change."
One piece of advice to give to other environmentalists? Less negativity, and more positivity. Less complaining, and more action. Less finger-pointing, and more co-operation.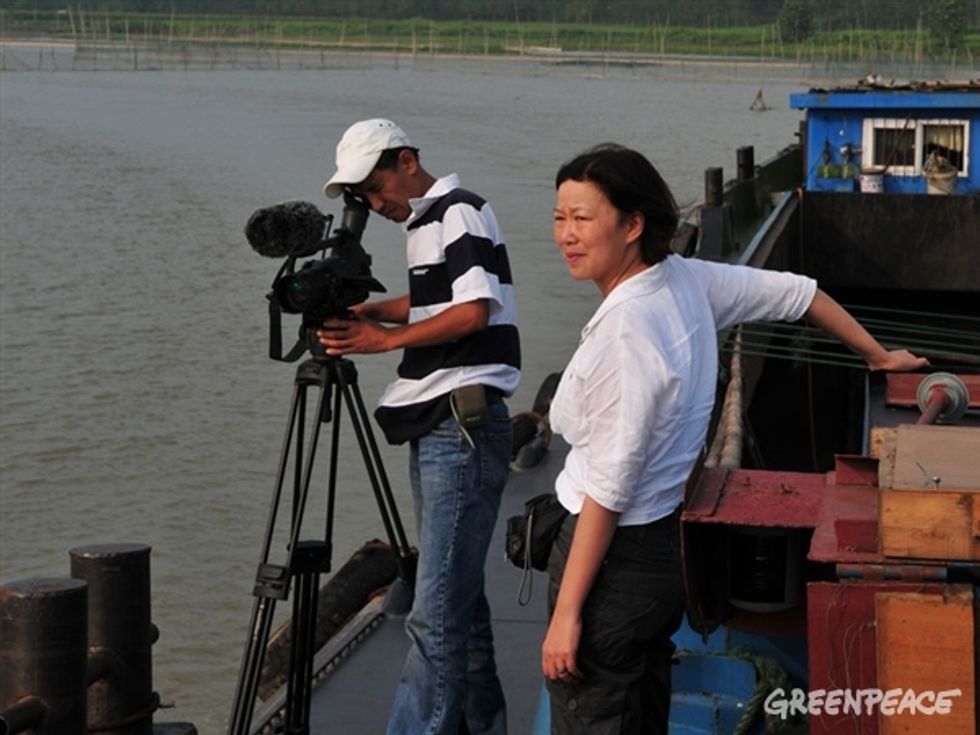 Ruby Yang, Filmmaker
Born in Hong Kong, Ruby Yang is an accomplished filmmaker whose work explores Chinese themes. Her film 'The Warriors of Qiuguang' tells the story of how a group of Chinese villagers put an end to the poisoning of their land and water by three chemical plants, and won Best Documentary Short Subject Award nomination at the 83rd Academy Award. She has previously won that award for her film 'The Blood of Yingzhou District'.
"When I was filming 'The Warriors of Qiuguang' I saw that around the village there were several chemical plants. The sewage from these plants directly discharged out into irrigated farmland, and farmers were using this water. And then the crops they produce would of course enter the market, creating a vicious cycle the farmers were perhaps not consciousness of.
"In 2000 I went to the countryside of Hunan to film and saw that the vegetables grown there were completely organic, and you don't see the ominous shadow of garbage. While the economy and standard of living were improving, the surrounding environment of these rural areas had also changed a lot. Garbage and dust pollution could be seen everywhere, which troubled me."
"Just as there are a number of challenges while filming, there are also limitations to deal with regarding broadcasting the documentary. It's difficult for my kind of films to have any mainstream release but I hope that through non-governmental organizations, research and development groups and universities people can end up seeing my films."
One piece of advice to give to other environmentalists? I've always filmed public service announcements or documentaries made from the perspective of public life. The films allow people to realise one can't simply live life for one's self, because your actions impact others in society. Every person is a lamp, the more you light yourself, the less darkness will be.
Image courtesy of Ruby Yang.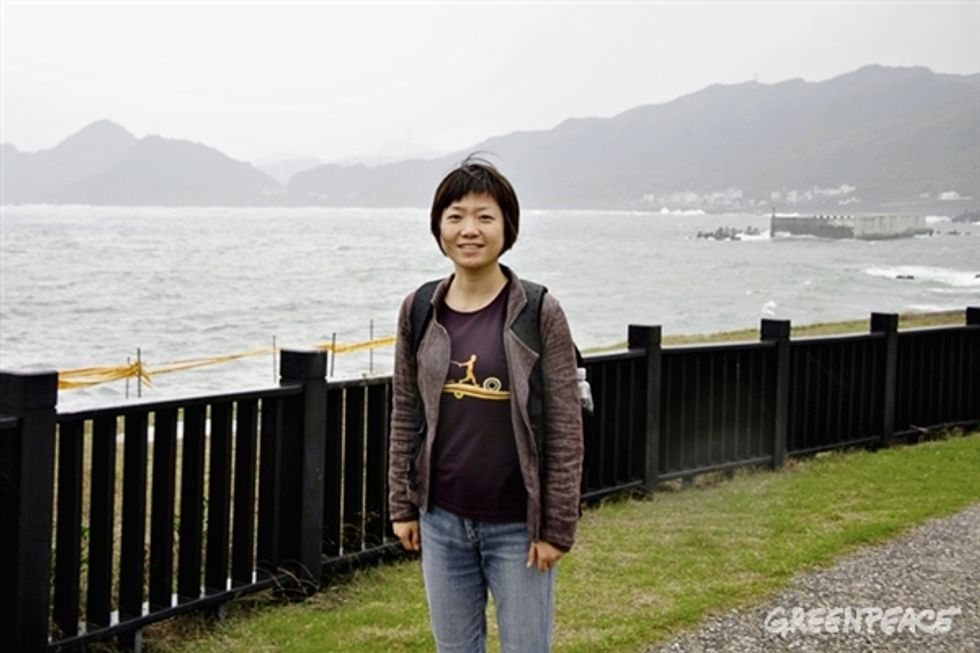 Jing-Jing Wang, Assistant Secretary-General and Chief manager of SEE
For over 10 years Jing-Jing Wang has worked in business management and market research analysis, now specializing in NGO organizational development and management. She currently works at Alashan SEE (Society Entrepreneur Ecology) Ecological Association, which seeks to encourage sustainable development in China.
"There are a number of hurdles people in my line of work have to face. From a macro perspective, those with a lack of faith, organizational lack of funds and resources, lack of personnel and lack of systematic order to ensure the efficiency of the management system. These problems are often found in local grass-roots environmental organizations. And it's a vicious cycle. The more an organization lacks capital, the more they continue to fail to attract capital and talent.
"There are a lot of issues I believe the public need to become more aware of in China: water pollution, air quality, food safety and health-related environmental issues. Of course if I begin to include social issues, there's just far too many.
"On a brighter note, I've been touched by a lot of stories in my time as an environmentalist. I don't think there's one single, profound story—more the ongoing stories of endurance by activists."
One piece of advice to give to other environmentalists? Practice what you preach and teach others by the examples. Do not be a giant in your language, but a dwarf in your deeds.
Image courtesy of Jing-Jing Wang.
EcoWatch Daily Newsletter
Related Articles from EcoWatch
Recent Stories from EcoWatch