Interactive Website Compares Alternate Energy Futures
Jul. 24, 2013 02:08PM EST
Climate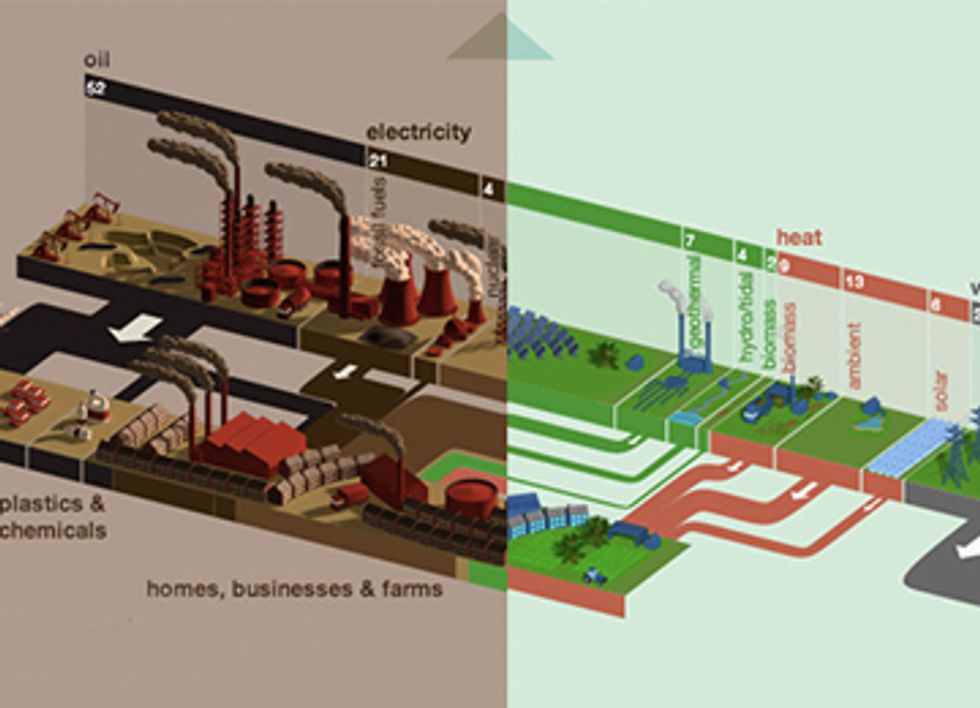 A new web resource allows you to explore what your energy future could look like, modeling energy production and consumption to the year 2035.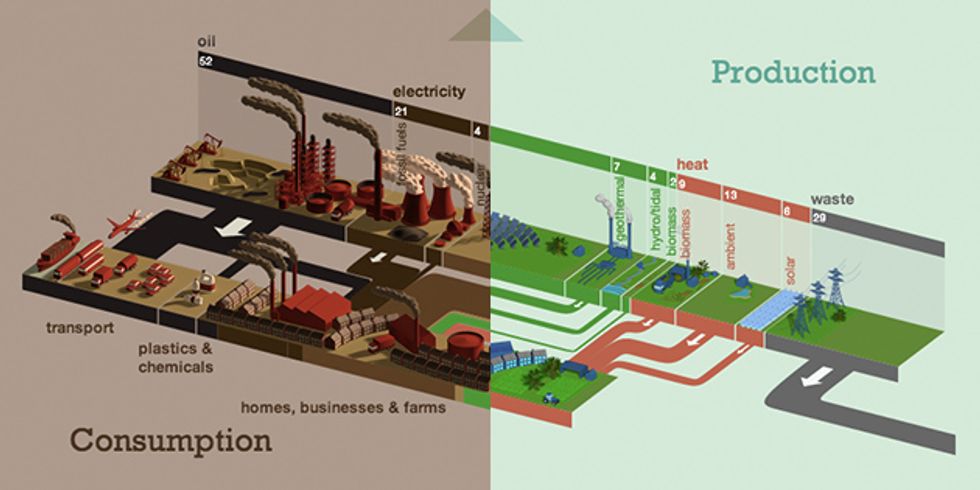 twoenergyfutures.org
.
The Two Energy Futures site allows users to visualize and explore two energy futures—one fossil fuel based and one based on clean energy—and learn about the impacts of the different fuels involved, such as tar sands, biofuels and shale gas.
It aims to bust the myths that the world needs fossil fuels to keep the lights on and allow poorer countries to develop.
Jess Worth from the UK Tar Sands Network, the organization behind the website, said:
"We're standing at a crossroads. It's time for humanity to make a choice. Do we sit back and allow fossil fuel companies and oil-friendly governments to dig, drill and frack us into a dark and dirty future?
"Or do we stand together with communities around the world to stop these extreme energy projects, and head down a different path? There are people all over the planet taking action to ensure a cleaner, fairer world. We hope that this website will arm them with the information they need to help bring about a fossil-free energy future."
The first future—the Fossil-Fueled Future—is the future the International Energy Agency forecasts we are heading for if governments and fossil fuel companies follow through with their current promises.
It is not the worst-case scenario—but the best that is currently being offered by politicians and businesses. In this world, global temperatures will rise by at least 4-6 degrees Celsius this century.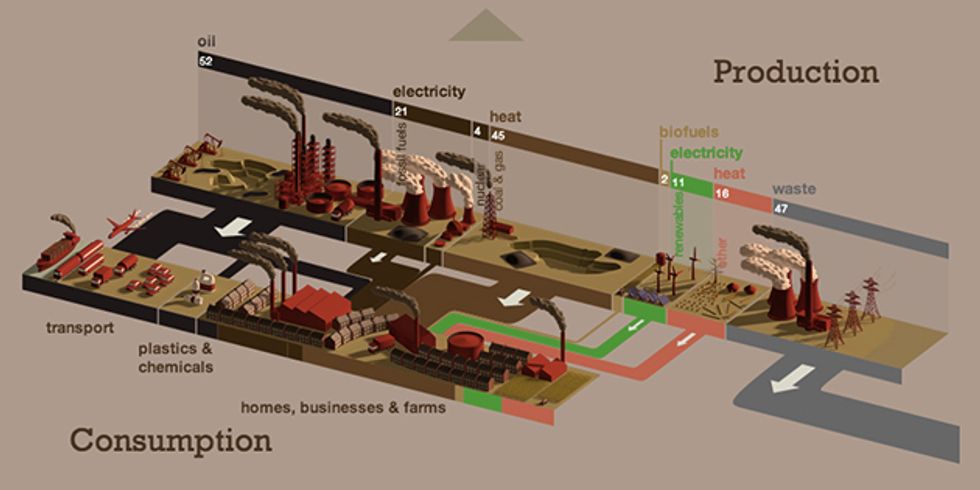 twoenergyfutures.org
.
The second future—the Cleaner Fairer Future—draws on extensive research including the latest Zero Carbon Britain report by the Centre for Alternative Technology released last week.
This report lays out how the UK could face up to the challenges of climate change and fully decarbonize by 2030, using currently available technology.
The Two Energy Futures infographic takes these calculations and applies them to the whole world.
It shows that currently available renewable energy technologies can meet the energy needs of our growing global population in an equal and environmentally sensitive way. In this world, there is a decent chance of avoiding runaway climate change.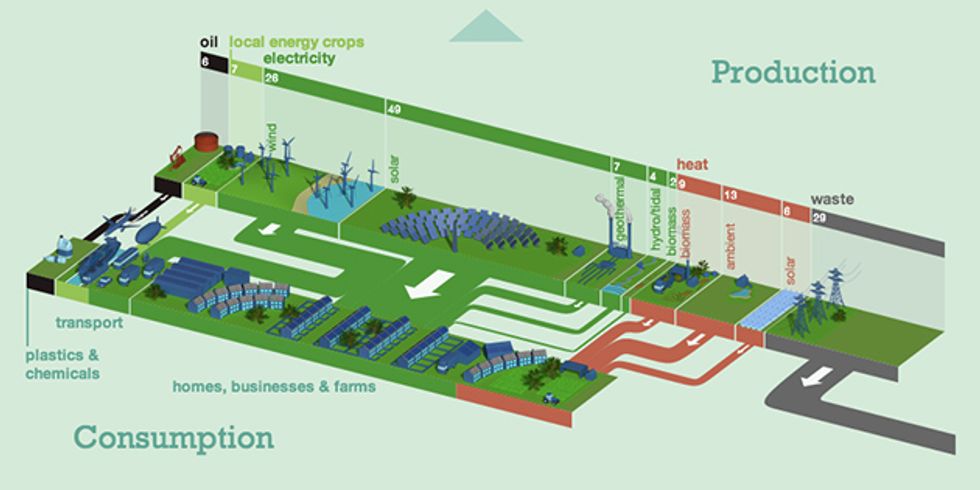 twoenergyfutures.org
.
The site is also designed to educate and inspire. It encourages users to write on an "Action Wall" to showcase what they are doing to bring about this cleaner, fairer future, and allows groups and individuals to share resources, campaigns and ideas.
Visit EcoWatch's ENERGY page for more related news on this topic.
——–
EcoWatch Daily Newsletter