This website uses cookies to ensure you get the best experience while browsing it. By clicking 'Got It' you're accepting these terms.
Interactive Map Shows How Hot Your City Will Be in 2100
Jul. 11, 2014 12:08PM EST
Here we are, right in the thick of summer—it's hot, it's humid and you break into a sweat the moment you step out of the air-conditioning. I feel for you, friend. But just imagine what it's going to be like as climate change continues to heat things up over the coming decades. Well, now you don't have to! This infograph from Climate Central shows us how much hotter 1,001 U.S. cities are going to be in the summer of 2100.
Ever crave the sweltering summer days of Kuwait? Let's hope so if you live in Phoenix, because 114 degrees Fahrenheit is going to be your new normal. Hey, at least it's that dry, desert heat?
On average, American cities will see temperature increases between seven and 10 degrees. Seattle will be the new SoCal and Harrisburg will feel the southwestern sizzle of San Antonio. Attention, Bostonians: you may want to update your swimwear, because in less than a century, Cape Cod could feel like Miami Beach.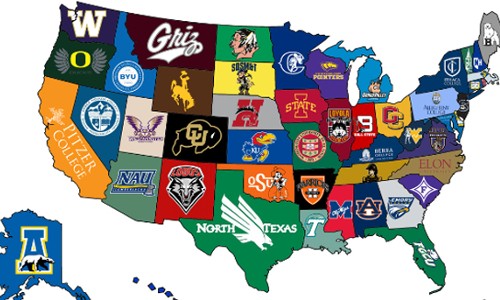 interactive map from Climate Central
So with all this extra heat (and don't forget the sea-level rise that'll come with it), you should start booking your summer timeshares in Saskatchewan now
Best 3 Recommended CBD Oils
Pixabay
By John R. Platt
The world needs to change the way it eats, not just as individuals but as a society.
The Russian military is taking measures to protect the residents of a remote Arctic settlement from a mass of polar bears, German press agency DPA reported.
The move comes after regional authorities declared a state of emergency over the weekend after sightings of more than 50 bears in the town of Belushya Guba since December.
This year's letter from Bill and Melinda Gates focused on nine things that surprised them. For the Microsoft-cofounder, one thing he was surprised to learn was the massive amount of new buildings the planet should expect in the coming decades due to urban population growth.
"The number of buildings in the world is going to double by 2060. It's like we're going to build a new New York City every month for the next 40 years," he said.