This website uses cookies to ensure you get the best experience while browsing it. By clicking 'Got It' you're accepting these terms.
Innovative Product Cuts Plastic Pollution From Single-Use Water Bottles
Jan. 17, 2015 09:39AM EST
Business
One of the big environmental issues of our time is plastics pollution. It piles up in landfills where it takes hundreds of years to break down. It washes into the ocean, creating huge gyres of plastic pieces of all sizes, ranging from larger pieces that can choke sea birds and marine animals to microplastics with as-yet unknown impacts on the oceans' ecosystems.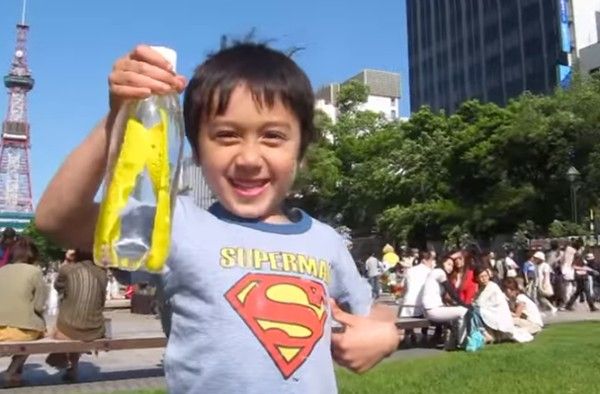 Fortunately, it's also one of the issues we can directly impact through personal actions and community initiatives such as the increasingly popular single-use plastic bag and individual bottled water bans.
Now a Japanese-based inventor/entrepreneur named Graeme Glen has come up with a unique portable device called the WaterBean that lets you use one of those plastic water bottles up to 120 times, slashing your own contribution to the waste stream.
"As advocates for a better environment, it's both amazing and terrifying how much plastic waste we generate, especially with plastic Polyethylene terephthalate (PET) bottles," he says. "Once in the landfill, these bottles can leak harmful chemicals into the ground and pollute the soil and water. Waterbean reduces the consumption of PET bottles and has a unique design that can be used with any bottle, creating clean and delicious water from any tap."
Glen points out that the average person goes through 167 plastic bottles per year and that 75 percent of those bottles don't get recycled.
"Not only is bottled water pricey, it produces up to 1.5 million tons of plastic per year," he says. "These bottles pile up in your car, the ocean, landfills and many other places, harming the planet and becoming a complete eyesore."
On top of that, 40 percent of bottled water is just tap water that's been filtered. So, he asked, why not filter it yourself, save money and save the planet at the same time?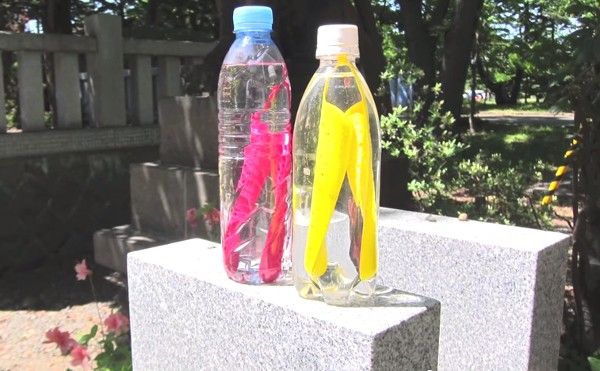 The WaterBean is basically a small water purifier that can be inserted in any 12 ounce or larger plastic water bottle to filter tap water, add minerals and make it taste better. It's constructed from sustainable materials, with a filter based on an ancient Japanese system using coconut carbon. It has an ergonomic, bean-shaped design that expands inside the bottle, with a spring that holds it in place. The user shakes the bottle to activate the filter and swishes it to add the minerals that improve the taste. The replaceable filters last up to three months.
"WaterBean's bright and stylish shape shows people you care about the environment and are willing to actually do something about it," says Glen. "WaterBean takes the nastiest city tap water and creates crisp, clean and delicious drinking water for pennies a bottle. Used properly, WaterBean helps prevent children from developing unhealthy addiction to sugary sodas and so called sports drinks."
The WaterBean comes in three bright, conspicuous colors—red, blue and green—that should attract questions and give you an opening to spread the word about plastics pollution and what individuals can do about it. It retails for $12.95. A pack of replacement filters is $4.95.
YOU MIGHT ALSO LIKE
It's Official: Plastic Bags Banned in California
World's Largest Plastic Bottle Structure Draws Attention to Global Plastic Pollution Crisis
EcoWatch Daily Newsletter
Variety of fermented food korean traditional kimchi cabbage and radish salad. white and red sauerkraut in ceramic plates over grey spotted background. Natasha Breen / REDA&CO / Universal Images Group / Getty Image
Even if you've never taken probiotics, you've probably heard of them.
These supplements provide numerous benefits because they contain live microorganisms, such as bacteria or yeast, which support the healthy bacteria in your gut (1, 2, 3, 4).
Pexels
Singapore will become the first country in the world to place a ban on advertisements for carbonated drinks and juices with high sugar contents, its health ministry announced last week. The law is intended to curb sugar consumption since the country has some of the world's highest diabetes rates per capita, as Reuters reported.
A typical adult takes around 20,000 breaths per day. If you live in a megacity like Beijing, with many of those lungfuls you're likely to inhale a noxious mixture of chemicals and pollutants.
Fred Stone holds his brown swiss cow Lida Rose at his Arundel dairy farm on March 18 after a press conference where he spoke about PFAS chemical contamination in his fields. Gregory Rec / Portland Portland Press Herald via Getty Images
By Susan Cosier
First there was Fred Stone, the third-generation dairy farmer in Maine who discovered that the milk from his cows contained harmful chemicals. Then came Art Schaap, a second-generation dairy farmer in New Mexico, who had to dump 15,000 gallons of contaminated milk a day.
Protesters attend the 32nd annual Fur-Free Friday demonstration on Nov. 23, 2018 in Beverly Hills, California. Ella DeGea / Getty Images
California Governor Gavin Newsom signed into law a bill that that bans the sale and manufacture of fur products in the state. The fur ban, which he signed into law on Saturday, prohibits Californians from selling or making clothing, shoes or handbags with fur starting in 2023, according to the AP.
By Simon Evans
During the three months of July, August and September, renewables generated an estimated total of 29.5 terawatt hours (TWh), compared with just 29.1TWh from fossil fuels, the analysis shows.
A demonstrator waves an Ecuadorian flag during protests against the end of subsidies to gasoline and diesel on Oct. 9 in Quito, Ecuador. Jorge Ivan Castaneira Jaramillo / Getty Images
Protesters block the road outside Mansion House in London during an XR climate change protest. Gareth Fuller / PA Images via Getty Images