Innovative Product Cuts Plastic Pollution From Single-Use Water Bottles
Jan. 17, 2015 10:39AM EST
Business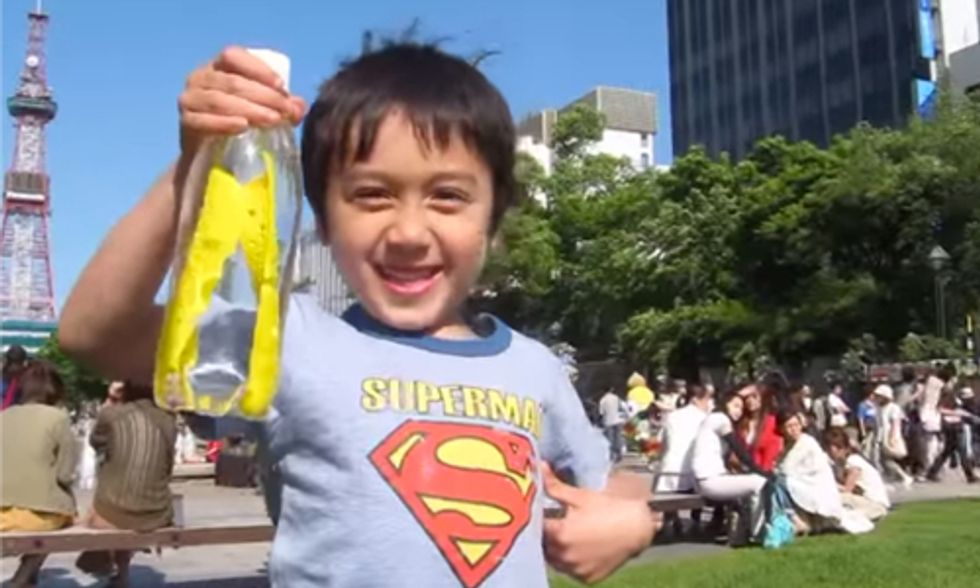 One of the big environmental issues of our time is plastics pollution. It piles up in landfills where it takes hundreds of years to break down. It washes into the ocean, creating huge gyres of plastic pieces of all sizes, ranging from larger pieces that can choke sea birds and marine animals to microplastics with as-yet unknown impacts on the oceans' ecosystems.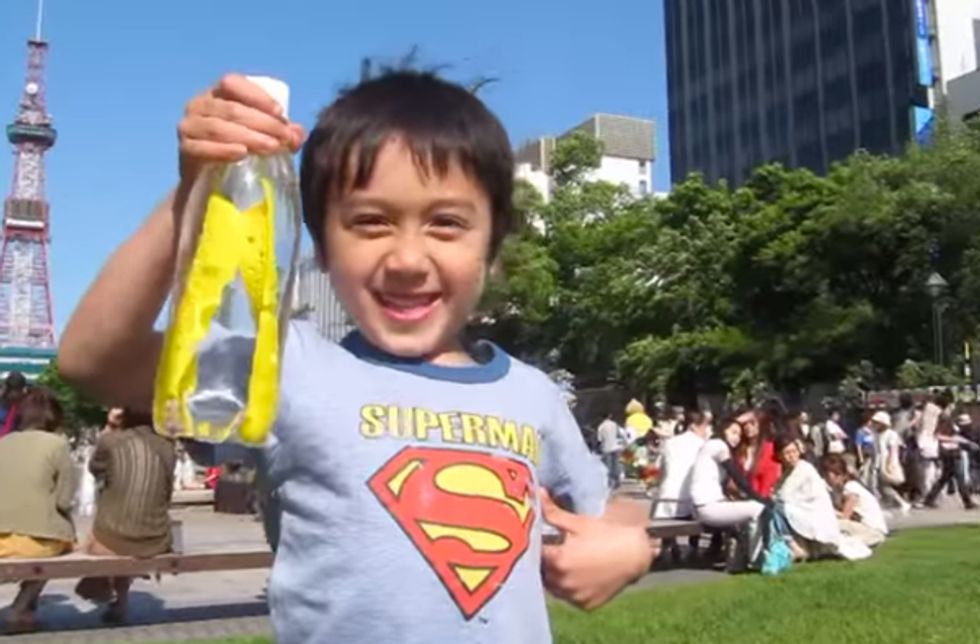 Fortunately, it's also one of the issues we can directly impact through personal actions and community initiatives such as the increasingly popular single-use plastic bag and individual bottled water bans.
Now a Japanese-based inventor/entrepreneur named Graeme Glen has come up with a unique portable device called the WaterBean that lets you use one of those plastic water bottles up to 120 times, slashing your own contribution to the waste stream.
"As advocates for a better environment, it's both amazing and terrifying how much plastic waste we generate, especially with plastic Polyethylene terephthalate (PET) bottles," he says. "Once in the landfill, these bottles can leak harmful chemicals into the ground and pollute the soil and water. Waterbean reduces the consumption of PET bottles and has a unique design that can be used with any bottle, creating clean and delicious water from any tap."
Glen points out that the average person goes through 167 plastic bottles per year and that 75 percent of those bottles don't get recycled.
"Not only is bottled water pricey, it produces up to 1.5 million tons of plastic per year," he says. "These bottles pile up in your car, the ocean, landfills and many other places, harming the planet and becoming a complete eyesore."
On top of that, 40 percent of bottled water is just tap water that's been filtered. So, he asked, why not filter it yourself, save money and save the planet at the same time?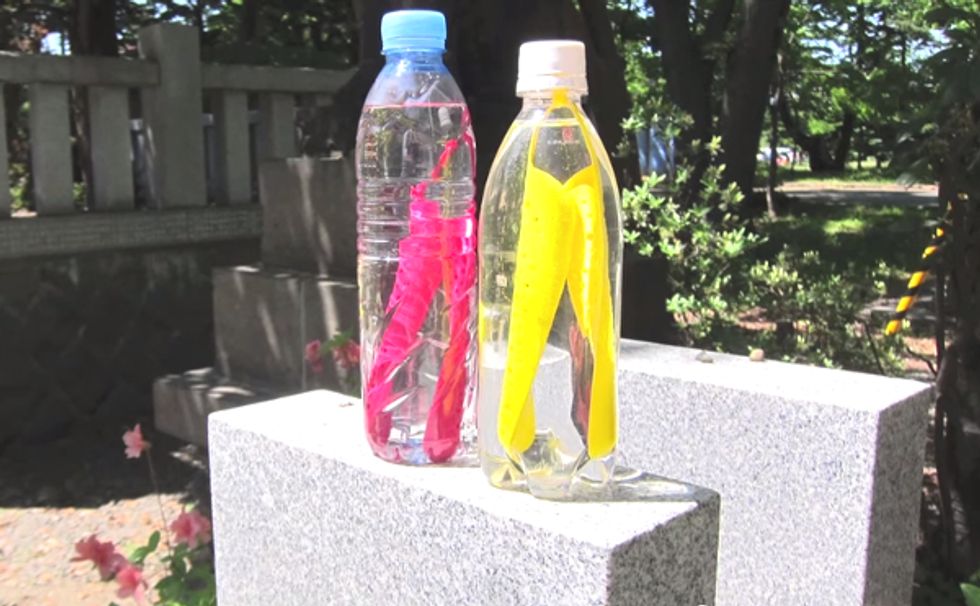 The WaterBean is basically a small water purifier that can be inserted in any 12 ounce or larger plastic water bottle to filter tap water, add minerals and make it taste better. It's constructed from sustainable materials, with a filter based on an ancient Japanese system using coconut carbon. It has an ergonomic, bean-shaped design that expands inside the bottle, with a spring that holds it in place. The user shakes the bottle to activate the filter and swishes it to add the minerals that improve the taste. The replaceable filters last up to three months.
"WaterBean's bright and stylish shape shows people you care about the environment and are willing to actually do something about it," says Glen. "WaterBean takes the nastiest city tap water and creates crisp, clean and delicious drinking water for pennies a bottle. Used properly, WaterBean helps prevent children from developing unhealthy addiction to sugary sodas and so called sports drinks."
The WaterBean comes in three bright, conspicuous colors—red, blue and green—that should attract questions and give you an opening to spread the word about plastics pollution and what individuals can do about it. It retails for $12.95. A pack of replacement filters is $4.95.
YOU MIGHT ALSO LIKE
It's Official: Plastic Bags Banned in California
World's Largest Plastic Bottle Structure Draws Attention to Global Plastic Pollution Crisis
EcoWatch Daily Newsletter