Innovative Bill Would Fight Climate Change While Aiding Middle Class Americans
Jul. 30, 2014 03:45PM EST
Climate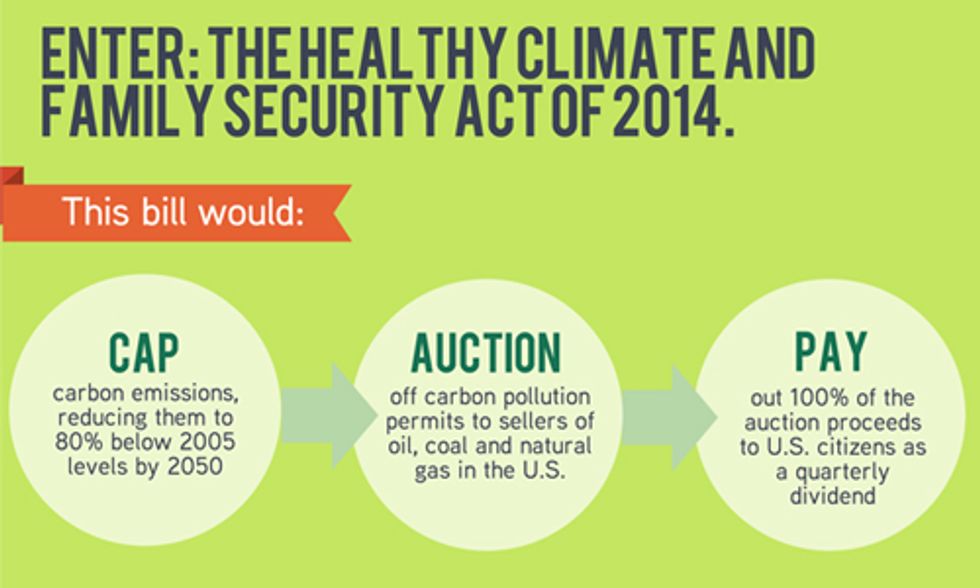 How can the U.S. help repair shrinking ice caps while also aiding the shrinking middle class?
A straightforward approach to tackling climate change while helping the middle class with a "cap and dividend" approach was introduced today by Congressman Chris Van Hollen (D-Md). The "Healthy Climate and Family Security Act" has received the support of a coalition of national, state and local groups representing environmental, justice and consumer organizations.
"Two of the most pressing challenges we face as a country are the need to address the economic costs and public health risks associated with climate change, and to strengthen the middle class. We do both in this bill," said Congressman Van Hollen, lead sponsor of the bill. "By capping carbon emissions, selling permits, and returning 100 percent of the revenue to everyone equally, this 'Cap and Dividend' approach achieves necessary greenhouse gas reductions while boosting the purchasing power of families across the country. Tackling our problems and moving everyone forward is America at its best. That's what this bill does, and that's exactly where we need to be."
The following graphic summarizes the act: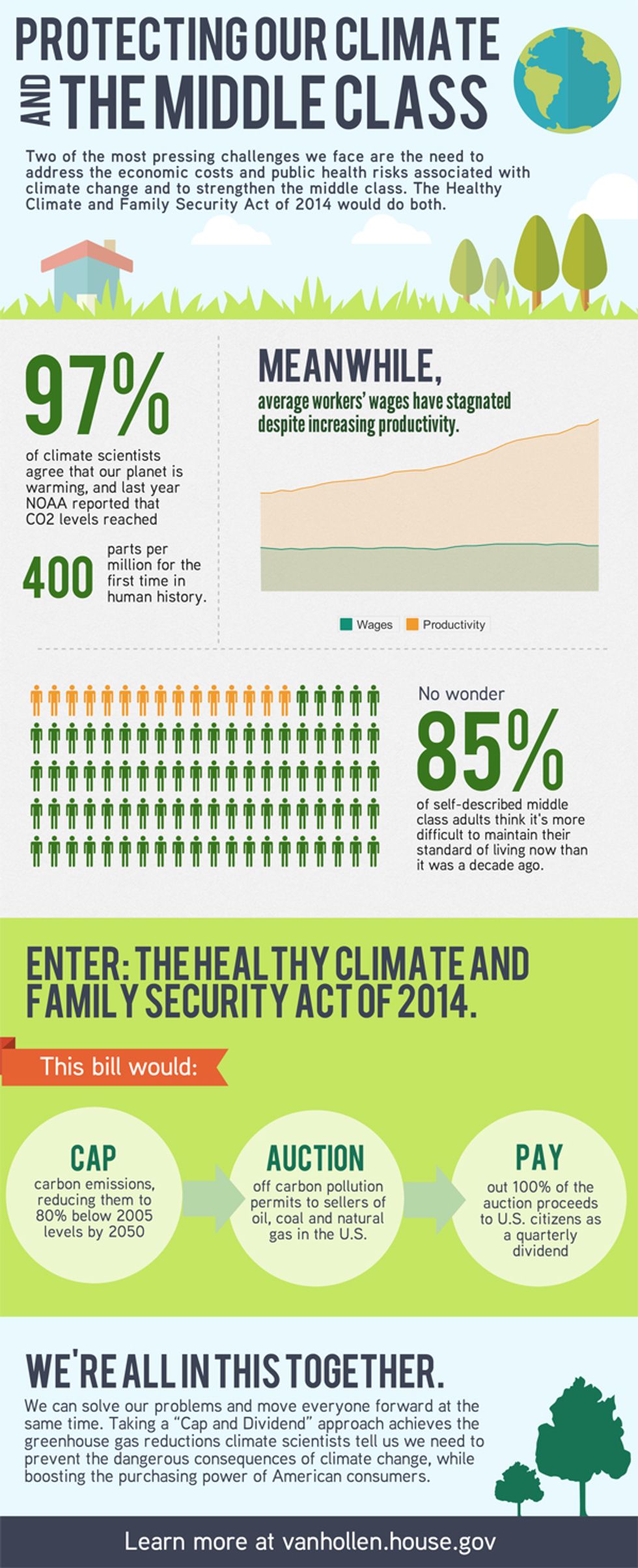 Under the policy, the median American household of four would be expected to receive a net benefit of about $260 in the first year. The dividend would grow steadily each year, offering all lower- and middle-income Americans a net increase in their annual income.
In a statement of support for the act, environmental and consumer groups stated: "This Van Hollen legislation will help solve the climate crisis while growing our economy and helping working families prosper. It is simple, fair and built to last."
Original bill co-sponsors include Congressmen Matt Cartwright (PA-17), Alan Lowenthal (CA-47), Gerry Connolly (VA-11), Earl Blumenauer (OR-03) and Rush Holt (NJ-12).
You Might Also Like
10 Biggest Threats to Human Existence
Climate Denial Machine Fueled By Big Oil and Koch Brothers Impacts Congressional Races
EcoWatch Daily Newsletter