This website uses cookies to ensure you get the best experience while browsing it. By clicking 'Got It' you're accepting these terms.
Industry Leaders Confident Sustainability Challenges Can Become Successful Business Opportunities
Jan. 20, 2015 11:42AM EST
Business
Key findings of the Global Opportunity Report were released today in Zurich, Switzerland, showing business leaders globally have strong confidence in their ability to turn sustainability challenges into new business opportunities. The report highlights how challenges, such as water scarcity and keeping fossil fuels in the ground, create new business opportunities especially in the manufacturing and finance sectors in emerging economies.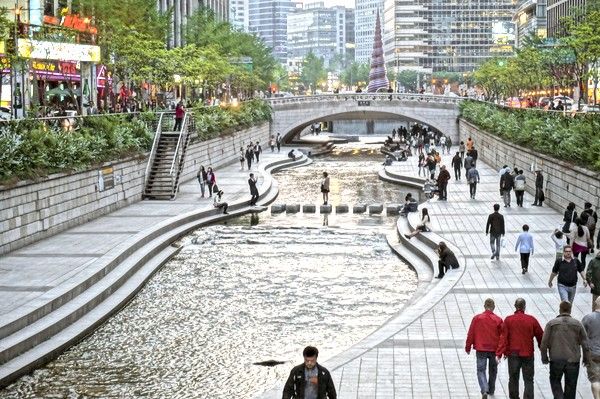 The new report is based on a survey and consultations with more than 6,000 public and private sector leaders in more than 21 countries and 200 experts from eight countries, and was launched by DNV GL, UN Global Compact and Monday Morning Global Institute.
"Businesses across the planet are not shying away from global risks such as climate change, and increasingly recognize the positive benefits of seizing the related opportunities," says Georg Kell, executive director of UN Global Compact. "The report confirms that there has been a turning point, where private sectors are now a critical driver of sustainable development with emerging economies in the front seat."
The report identifies five great sustainability challenges facing societies today—extreme weather, lack of fresh water, unsustainable urbanization, non-communicable diseases and lock-in to fossil fuels—and provides three sustainable opportunities for each challenge area based on public and private sector interest and potential impact on societies and business. The report's goal is to inspire people and businesses to see global sustainability challenges and risks as opportunities. The report also identifies more than 120 readily available solutions.
"I believe one of the most clear signals in the survey is the confidence we see in our ability to address water scarcity," says Henrik O. Madsen, group CEO and president of DNV GL, one of the partners of the network and report. "It is a grave problem that affects hundreds of millions of people globally and the competition for water is seen as a major obstacle to health, growth and prosperity. This finding also makes me optimistic that we'll meet a global development goal to ensure availability and sustainable management of water and sanitation for all."
The report also revealed that leaders below 30 years of age, female leaders and leaders in emerging economies are making sustainability opportunities a priority.
"I believe that one of the most interesting findings in the report is how young leaders under 30 years of age, people in emerging economies and also women embrace regulation as a strong tool for sustainable change," says Henrik O. Madsen, Group CEO and President of DNV GL. "It is very likely that the decision makers of tomorrow will be found in these groups, and it gives us hope that we can see a stronger collaboration between the private and the public sector in the future."
However, the public sector respondents were consistently less optimistic than the private sector on how these opportunities can positively impact society as well as their capacity to make these opportunities a reality.
"The report findings are encouraging and concerning at the same time," says Erik Rasmussen, founder of Monday Morning Global Institute. "The strong interest in pursuing sustainable business opportunities in the private sector is very positive. Yet, the governmental sector seems to be more reluctant and not seeing the same opportunities. This is a pity. Governments can play an important role by issuing regulations that support both sustainability and business ventures. Business and governments must share visions and initiatives."
YOU MIGHT ALSO LIKE
Solar Is Creating Jobs Nearly 20 Times Faster Than Overall U.S. Economy
It Just Got Easier for Companies Like Facebook and Google to Measure Their Investments in Renewable Energy
EcoWatch Daily Newsletter
People carry children on a flooded street in Almoradi, Spain on Sept. 13. JOSE JORDAN / AFP / Getty Images
Large food companies are following in the footsteps of fast-food restaurants such as Burger King and KFC by offering meat alternatives. Getty Images
By Elizabeth Pratt
Hormel, Kellogg's, and Kroger are among the large companies now planning to offer "fake meat" products at grocery stores.
Experts say the trend toward plant-based meats coincides with consumers' desires to eat less meat.
However, experts urge consumers to closely check package labels as a product isn't necessarily healthy just because it's described as plant-based.
In grocery stores and fast-food outlets around the U.S., a revolution is taking place.
Colombia rainforest. Marcel Oosterwijk / CC BY-SA 2.0
Many of us think of the Amazon as an untouched wilderness, but people have been thriving in these diverse environments for millennia. Due to this long history, the knowledge that Indigenous and forest communities pass between generations about plants, animals and forest ecology is incredibly rich and detailed and easily dwarfs that of any expert.
picture-alliance / Newscom / R. Ben Ari
By Wesley Rahn
Plastic byproducts were found in 97 percent of blood and urine samples from 2,500 children tested between 2014 and 2017, according to a study by the German Environment Ministry and the Robert Koch Institute.

Pexels
Medically reviewed by Daniel Bubnis, MS, NASM-CPT, NASE Level II-CSS
Hot yoga has become a popular exercise in recent years. It offers many of the same benefits as traditional yoga, such as stress reduction, improved strength, and flexibility.
Lara Hata / iStock / Getty Images
By SaVanna Shoemaker, MS, RDN, LD
Rice is a staple in many people's diets. It's filling, inexpensive, and a great mild-tasting addition to flavorful dishes.
An image of the trans-alaskan oil pipeline that carries oil from the northern part of Alaska all the way to valdez. This shot is right near the arctic national wildlife refuge. kyletperry / iStock / Getty Images Plus
The Trump administration has initialized the final steps to open up nearly 1.6 million acres of the protected Alaskan National Wildlife Refuge to allow oil and gas drilling.