Industrial Hemp Crop to Be Planted in Kentucky in Anticipation of Hemp History Week
May. 07, 2014 10:19AM EST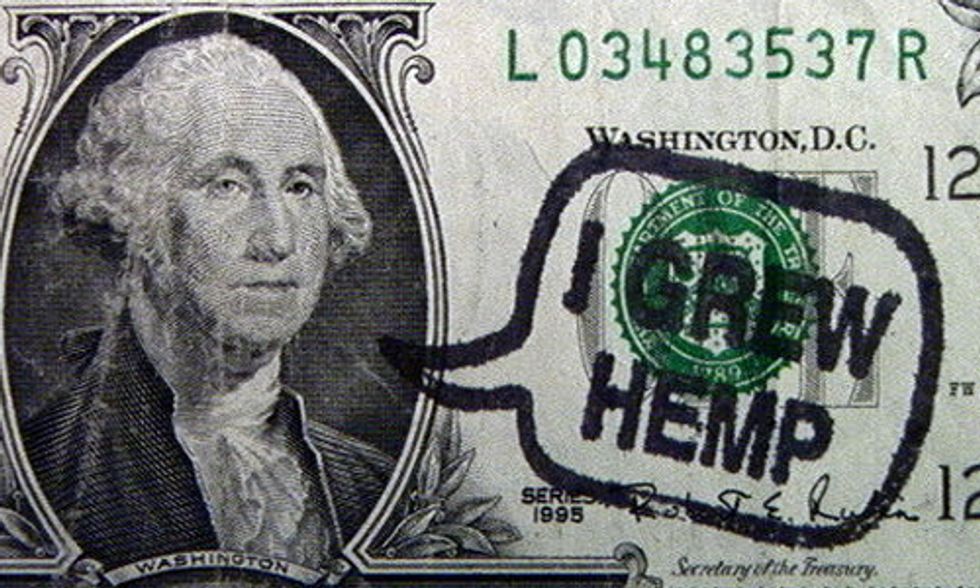 Vote Hemp and Kentucky-based Growing Warriors have partnered to organize a planting of industrial hemp in Mount Vernon, KY, on May 16, as part of the nationwide grassroots education effort Hemp History Week. The certified industrial hemp seed provided by the Kentucky Department of Agriculture will be grown as part of a research and development program in conjunction with the Kentucky State University, and marks an historic moment in the Bluegrass State after decades of federal prohibition of industrial hemp.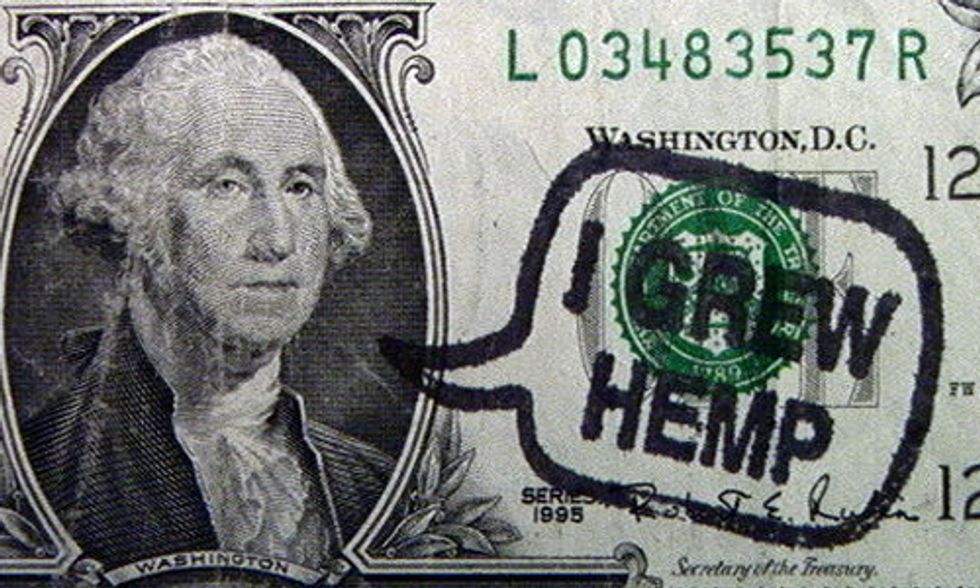 "Kentucky is leading the country toward a revitalized, lucrative and sustainable hemp industry," says Eric Steenstra, president of Vote Hemp. "Kentucky farmers, legislators and manufacturers have joined together to bring back hemp farming to the Kentucky landscape, knowing that hemp will bring job creation, among many other economic and environmental benefits."
Grown for its versatile fiber and oilseed, which can be used to make rope, paper, building materials, bio-fuels, cosmetics, healthy food, body care products, textiles, plastic composites and much more, hemp was once a paramount crop of Kentucky cultivated in the state as recently as the 1950's, but was permanently banned in 1970 as a Schedule 1 drug under the Controlled Substances Act. The return of hemp to Kentucky's farmland and mills is lauded by many political, agriculture and industry leaders in the state and beyond who view the burgeoning industrial hemp market as a step toward job growth and sustained economic stability in the commonwealth.
The hemp will be sown by war veterans who have partnered with Growing Warriors to learn agriculture and farming skills and work toward creating local community food systems. A reception will follow the hemp planting, to include refreshments and speeches by a number of notable leaders in the movement to legalize industrial hemp, including Agriculture Commissioner James Comer, Mike Lewis, executive director of Growing Warriors, Kentucky legislators, and other notable figures in the grassroots movement to legalize industrial hemp.
"The farming and production of industrial hemp in America just makes sense," said Lewis. "The important thing to note is that a hemp industry must be built from the ground up, and if done properly and responsibly it will restore some vibrancy to our communities. Fighting alongside my fellow Veterans for this crop has already made me a wealthier man as I witnessed the grit and determination that built this country play out daily and now I will be afforded the opportunity to plant this historic crop with true patriots."
"We took on this fight at the state legislature a year ago, and who would have ever dreamed we would change Kentucky law—change federal law—and have hemp in the ground today?" Comer said. "This is an historic moment for Kentucky farmers, and my hope is that industrial hemp can again be a thriving industry that presents new opportunities in agriculture and manufacturing for years to come."
To date, thirty-three states have introduced pro-hemp legislation and twenty-two have passed pro-hemp legislation. Thirteen states (California, Colorado, Indiana, Kentucky, Maine, Montana, Nebraska, North Dakota, Oregon, Vermont, Washington and West Virginia) have defined industrial hemp as distinct and removed barriers to its production. However, despite state authorization to grow hemp, farmers in those states risk raids by federal agents if they plant the crop outside the parameters of Section 7606 of the recent Farm Bill, due to failure of federal policy to distinguish oilseed and fiber varieties of Cannabis (i.e. industrial hemp) from psychoactive varieties (i.e. marihuana.)
In 2013, both the federal Senate and House introduced versions of the Industrial Hemp Farming Act, S. 359 and H.R. 525 respectively. So far in the 2014 legislative session, industrial hemp legislation has been introduced or carried over in Puerto Rico and twenty-five states: Alabama, Arizona, Colorado, Connecticut, Hawaii, Illinois (carried over from 2013), Indiana, Kentucky, Maryland, Michigan, Minnesota, Mississippi, Missouri, Nebraska, New Hampshire (carried over from 2013), New Jersey (carried over from 2013), New York, Oklahoma, South Carolina, South Dakota, Tennessee, Utah, Washington (two bills were carried over from 2013), West Virginia, and Wisconsin. 
--------
YOU MIGHT ALSO LIKE
Doug Fine: Hemp Will Be the Next Billion-Dollar Cash Crop
The New Superfood: Dr. Oz, Dietitians Tout Hemp's High Nutritional Value
President Obama Signs Farm Bill Legalizing Industrial Hemp
--------
EcoWatch Daily Newsletter
Related Articles from EcoWatch
Recent Stories from EcoWatch