Indictments Handed Down in California Cancer-Cow Meat Recall
Aug. 20, 2014 10:59AM EST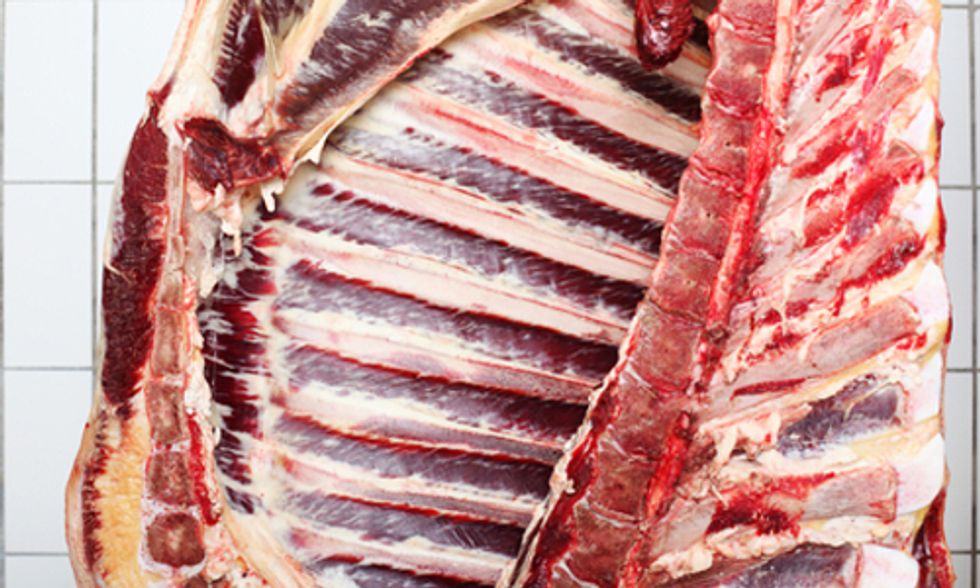 A huge meat recall earlier this year has led to the indictments of three people at the Petaluma, California processing center responsible for distributing the contaminated product.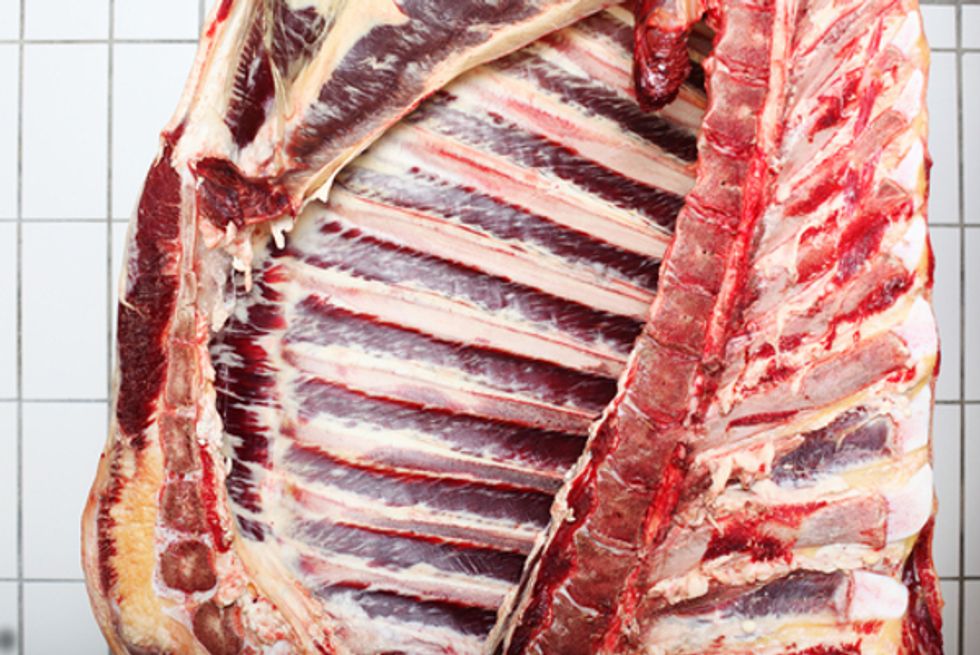 Photo credit: Shutterstock
Rancho Feeding Corp. co-owner Jesse J. Amaral Jr., foreman Felix Sandoval Cabrera and yardman Eugene D. Corda were charged with 11 felony counts. The indictment, handed down by a federal grand jury in northern California, says that they "did knowingly and willingly conspire to sell and transport adulterated, misbranded and uninspected cattle carcasses, parts of carcasses and meat."
The recall involved almost nine million pounds of meat, which the U.S. Department of Agriculture (USDA) estimated may have reached 35 states.
The animals in question were condemned by USDA inspectors when they showed signs of an eye cancer, epithelioma, found in cattle. The three who were indicted are charged with engaging in deliberate moves to evade the inspectors' findings from late 2012 through early this year.
Northern California's KQED describes their actions:
According to the indictment, Cabrera, the foreperson, swapped uninspected cows for cattle that had already passed inspection and were awaiting slaughter. Then employees slaughtered the cancerous cattle and deposited their heads in a gut bin, the indictment says. Employees then allegedly placed the heads from apparently healthy cattle next to the carcasses of the diseased cattle during the inspectors' lunch breaks.
They also carved the "USDA Condemned" stamps from carcasses and passed them along for processing.
The indictment says that between January 2013 and January 2014, the company processed and distributed meat for human consumption from more than 100 condemned cows. And it charges that Rancho purchased cattle that were showing signs of eye cancer because they were less expensive than healthy-appearing animals.
Rancho closed in February, following the recall.
YOU ALSO MIGHT LIKE
4 Reasons Why We Need to Rethink Industrial Meat Production
Does the 'Horsemeat Scandal' Have You Thinking Differently About What You Eat?
How Eating Meat Increases Demand for Soybeans and Threatens the Amazon
EcoWatch Daily Newsletter
Recent Stories from EcoWatch