India's Food Supply at Risk of GMO Contamination After Lifting 16-Year Corn Import Ban
India, which currently does not allow the growing of genetically modified (GMO) crops, is preparing to lift its import ban on corn for the first time in 16 years which could potentially open the doors to GMO contamination in its food supply.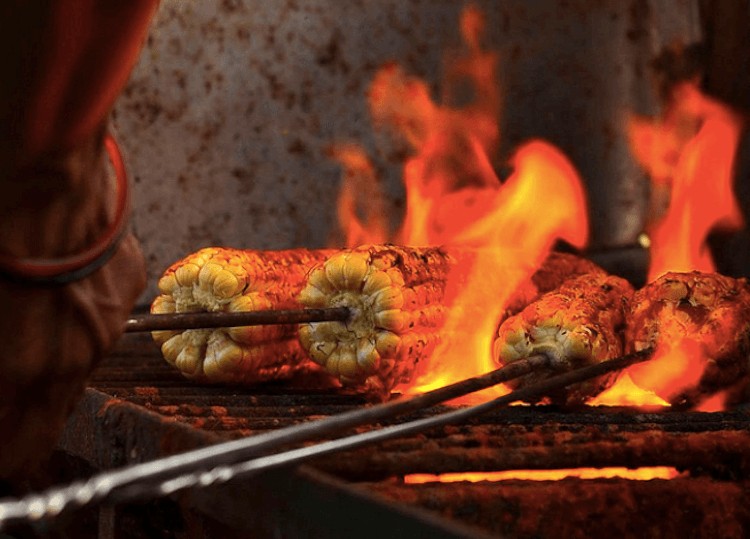 India will import corn for the first time in 16 years due to production shortage issues caused by drought. Photo credit: Flickr
India will receive 250,000 tonnes of non-GMO corn from South Korea's Daewoo International via Ukraine, however as experts warned to Reuters, it is difficult to ensure that the supply is 100 percent non-GMO.
It only takes a few GMO seeds to mix with local varieties and enter India's food supply chain, an Indian government scientist explained to the news agency.
"The biggest risk of accepting anything less than 99, or 100, percent is that the imported GM corn may eventually get mixed with conventional seeds that farmers sow in India," the scientist, who asked to not be named, told Reuters. "If, God forbid, any GM seed gets mixed here, it'll spoil the entire Indian agriculture."
Two international traders in Singapore and an exporter in Kiev told Reuters that Ukraine could at best guarantee 99.1 percent non-GMO corn.
This issue highlights the contentious future of Indian agriculture. GMOs are a polarizing subject in the country. On the one hand, advocates of GMOs point to the crops' increased yields due to its resistance to pests, herbicides and weather conditions. In fact, Prime Minister Narendra Modi has advocated using biotechnology to improve farm productivity and even encouraged open GMO corn field trials after a five-year de facto ban.
The United Nations expects India to surpass China as the world's most populous country. With so many more mouths to feed as well as a growing appetite for meat, advocates say that the importation or cultivation of GMO crops such as corn, wheat and soy could ensure food security not only for humans, but for livestock and livestock products (such as eggs, dairy, etc.).
Coupled with a growing population, the volatility of climate change has already left a marked impact on the country's crops and has lowered yields. As Live Mint noted, India decided to lift its 16-year-ban on corn imports due to shortage in production caused by two straight years of drought.
Reuters reported earlier this month that India is weighing it's first genetically modified food crop, mustard. According to the report, "if a commercial launch of GM mustard is allowed, it could pave the way for other food crops such as corn varieties developed by Monsanto, in one of the world's biggest farm markets."
On the other hand, as Nature reported:
India has more than 100 million farmers, who are concerned that if GM crops become prevalent, their livelihoods and the nation's food supply will increasingly rely on expensive, rapidly changing and proprietary seed technologies owned by large corporations, says Glenn Stone, an environmental anthropologist at Washington University in St. Louis, Missouri.
Critics cite the rampant use of herbicides and pesticides on GMO crops. Food security activist and outspoken GMO opponent Dr. Vandana Shiva wrote in The Asian Age (via MintPressNews), that GMO mustard seed requires the use of potentially toxic herbicides.
"We need to stop the insanity of transforming mustard—the symbol of spring and abundance in our culture—into a toxic crop with terminator genes, sprayed with lethal herbicides that kill everything green and directly damage our health," she wrote.
Currently, Bt cotton is the only genetically modified crop allowed for commercial cultivation, a crop that has been tied to the suicides of 270,000 Indian cotton farmers have since 1995. These farmers are trapped in a cycle of debt due to high prices of GMO seeds, as the The Guardian reported:
India is experiencing its biggest wave of suicides among cotton farmers. Some observers have linked the deaths to the introduction of costly genetically modified seeds, fertilizers and insecticides. Many farmers turn to loan-sharks to pay for these items, however unfavourable weather conditions, or even a mere dip in the global price of cotton, can spell disaster for growers.
YOU MIGHT ALSO LIKE 
French Ecology Minister Calls for Ban on Glyphosate Formulations
Organic Farmer Dealt Final Blow in Landmark Lawsuit Over Monsanto's GMO Contamination
Coffee Farmers Sue Monsanto for Hiding Cancer-Causing Impact of Glyphosate
Bill Maher is sick of billionaires' obsession with Mars, more like "Mars-a-Lago," he said.
In a new animation produced by ATTN:, the popular talk show host of Real Time, discusses the perils of our planet, including how "climate change is killing us."
Keep reading...
Show less
Dr. Benjamin D. Santer, research scientist
A group of prominent climate scientists have written a study explicitly refuting statements made by the U.S. Environmental Protection Agency Administrator Scott Pruitt on climate data. During his Senate confirmation hearing, Pruitt claimed in a written response that satellite data shows a "leveling off" of warming over the past two decades.
Keep reading...
Show less
By David Pomerantz
The Nevada Assembly passed a bill Wednesday that would dramatically increase the growth of renewable energy in the state, but Sheldon Adelson, the casino magnate and major donor to Donald Trump, is attempting to prevent the bill from becoming law.
Keep reading...
Show less
Matt Crossick
By Yosola Olorunshola
Whether it's through fashion or protest, Vivienne Westwood is not a woman afraid of making a statement.
On May 23, she rocked up to the residence of the Archbishop of Canterbury in London with a special guest—the Grim Reaper—to issue a strong statement on the Church of England's position on fracking.
Keep reading...
Show less
Military veterans from across Virginia released a letter Thursday opposing two proposed fracked-gas pipelines: Dominion Energy's Atlantic Coast Pipeline and EQT's Mountain Valley Pipeline. These pipelines would cross through pristine areas of Virginia, taking private property by use of eminent domain, removing mountain ridgetops and threatening valuable drinking water resources. The veterans view this as contrary to their service to protect and defend the freedom and security of American citizens.

Keep reading...
Show less
By Paul Brown
The food industry and big agricultural concerns are driving climate change and at the same time threatening to undermine efforts to feed the world's growing population, according to GRAIN, an organization that supports small farmers.
Particularly singled out for criticism are the large chemical fertilizer producers that have gained access to the United Nations talks on climate change. GRAIN accuses them of behaving like the fossil fuel companies did in the 1990s, pushing false information in the hope of delaying real action on climate change.
Keep reading...
Show less
May. 24, 2017 06:55PM EST
By Sydney Robinson
President Trump has no doubt been given a long list of extravagant, elaborate gifts in his lifetime, but the gift given to him today by Pope Francis may not make it on his most favorite list.
Keep reading...
Show less
May. 24, 2017 07:17PM EST
By John Rogers
Maybe it's because I first started working on clean energy while serving in the Peace Corps he founded, or maybe it's my years of working on these issues from his home state. But I can't help thinking about the 100th anniversary of John F. Kennedy's birth, and connecting his stirring rhetoric to the energy challenges of our times.
Here's what our 35th president might have said about the challenges of energy transition and the opportunities in clean energy:
"Change is the law of life. And those who look only to the past or present are certain to miss the future."
Keep reading...
Show less


Get EcoWatch in your inbox