India Surpasses 2013 Solar Energy Goal, Adds 1 Gigawatt to Grid
Jan. 20, 2014 11:43AM EST
Business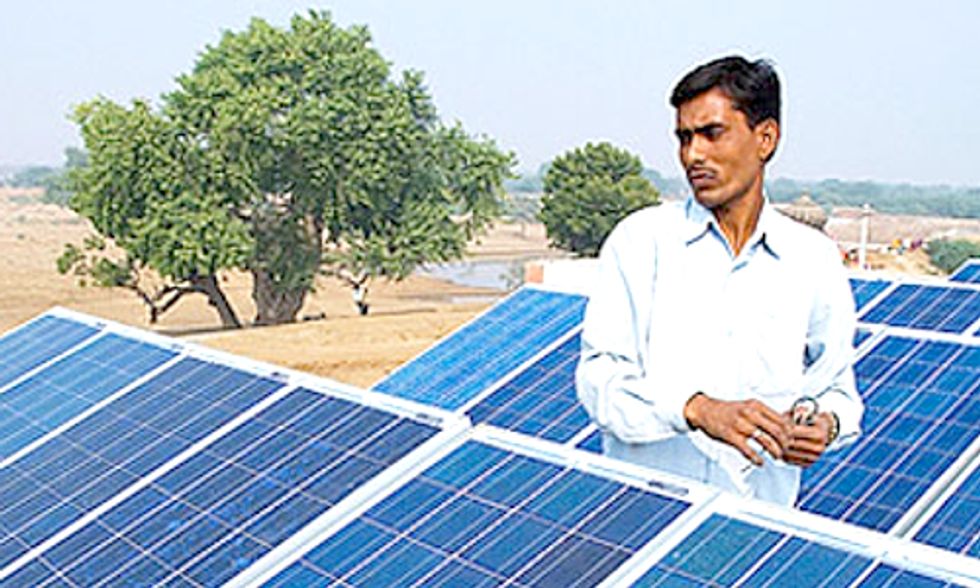 By this time last year, India was less than 30 percent to its goal of installing 800 megawatts (MW) of solar energy.
As 2013 continued, the country made impressive progress, pushing the amount past 1 gigawatt (GW) for the year, according to India's Ministry of New and Renewable Energy.
The country's total amount of solar energy connected to the grid is about 2.18 GW. According to PVTech, 495 MW of the amount installed last year took place during the current fiscal year, which began in the middle of the last calendar year.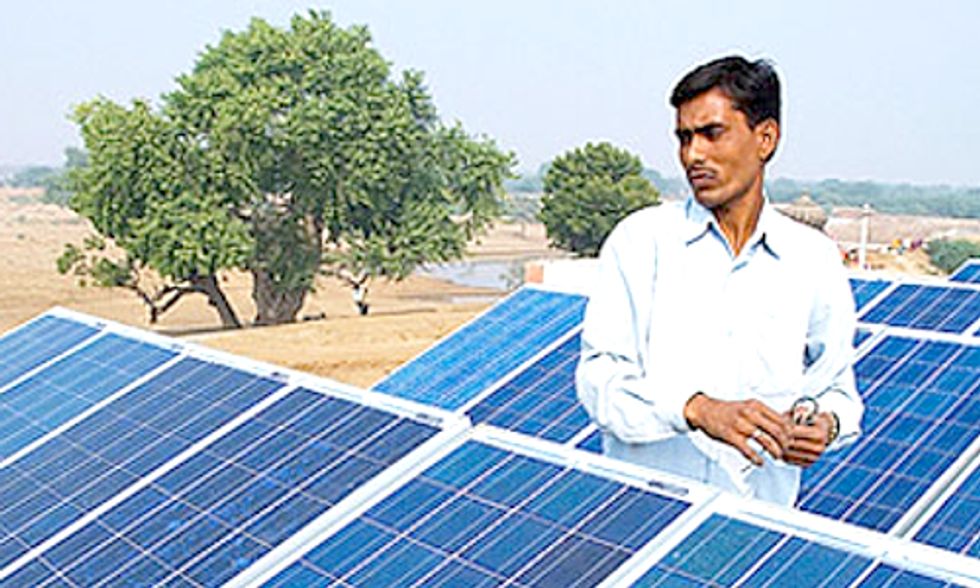 "Developing countries have been slow in embracing solar energy since the focus primarily has been on ensuring energy security [through conventional sources]," Amol Kotwal, associate director of energy and power systems practice at Frost & Sullivan in Bangalore, told The Wall Street Journal.
"India, though a late starter in solar, has shown a tremendous growth in the last three years."
India hopes to install 10 GW of solar by 2017. India launched the Jawaharlal Nehru National Solar Mission about four years ago to reduce its fossil fuel dependence. By 2022, the country hopes to raise its solar capacity to 20 GW.
Additionally, three federal ministries have backed plans for a massive solar substation at Sambhar Lake in Rajasthan.
"The government wants to make a statement with this project that solar can be a solution to the power needs of the country," said Tarun Kapoor, joint secretary of the Ministry of New and Renewable Energy.
The 4-GW project would cover 20,000 acres and require 5,000 workers to build. It should be complete by 2020 and further ensure a strong future in renewables for India. 
"Our biggest advantage is that we have such a huge pool of land available that is blessed with sunshine almost throughout the year," said R.K. Tandon, managing director of Hindustan Salts, which is part of the consortium backing the substation.
Visit EcoWatch's RENEWABLES page for more related news on this topic.

EcoWatch Daily Newsletter
Recent Stories from EcoWatch