Incredible Photos: Is This Tiny Cabin Micro-Community the Future of Sustainable Living?
Owned by a set of good friends, this cabin compound sitting on a picturesque, 10-acre riverfront by the Llano River in Texas might make a wonderful vacation destination—but more significantly—this concept of shared land, simple living and interdependence is also a page right out of the sustainable living handbook.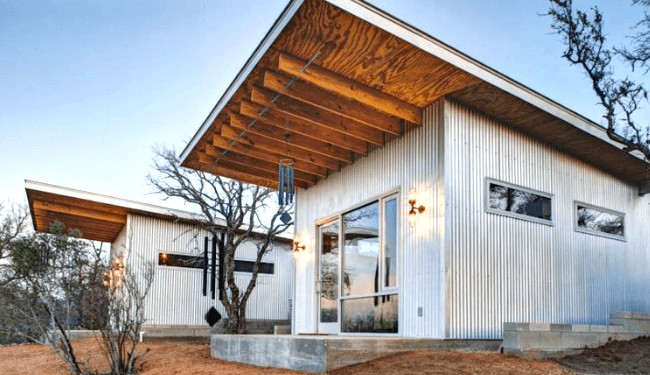 Photo credit: Alexander Stross
A growing number of people are joining the tiny home movement, where people are downsizing their homes into something much smaller to reduce their environmental impact and live more simply.
By the same token, the growing sharing economy (think bike shares, Zipcar, Airbnb, etc.) is something that's ecologically sustainable and socially rewarding at the same time. The idea is this: We don't need that much.
That's the beauty of the Llano River Cabin Compound, tucked 70 miles west of Austin. Like micro-living at a camp site, the bucolic spot is comprised of four tiny cabins and a common area.
According to Small House Bliss, when four couples purchased this stunning piece of property together, they initially set out to build one large house. Instead, they decided to build their own tiny cabin plus a shared area that has a kitchen, space for group meals and room for guests.
The cabins, designed by architecture firm Matt Garcia Design, are 350 square feet in size and cost around $40,000 per unit to build. Although each cabin has a slightly different interior, they all have an open floor design with a combination bedroom/living room, a private bathroom, kitchenette and, of course, a view of the river.
As for the commons, it's spacious enough for a fully-equipped kitchen, a living room with cozy sofas, a full bath and laundry room, as well as a bunkroom that could sleep up to six people.
"The arrangement allows for togetherness in the spacious commons and privacy when needed, to retreat to your cabin," said owner Jodi Zipp.
Check out these amazing cabins: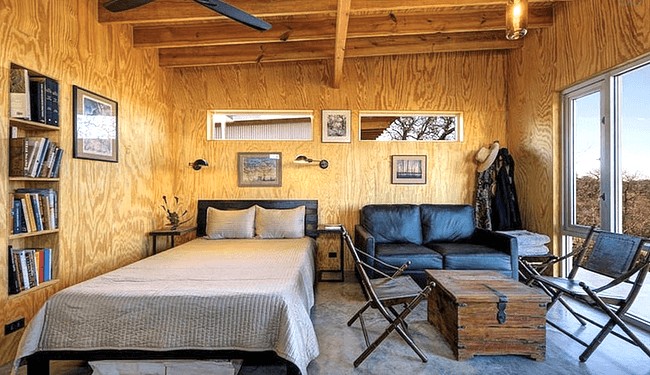 Photo credit: Alexander Stross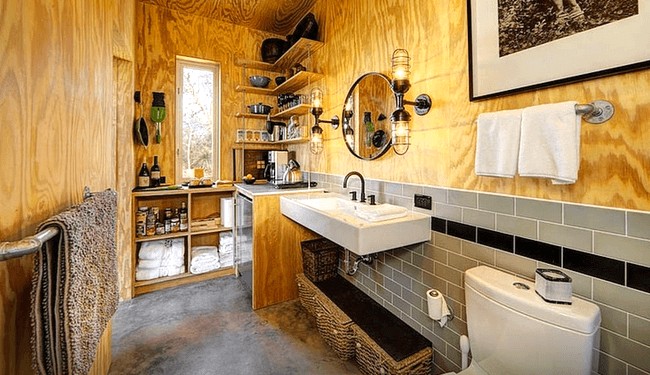 Photo credit: Alexander Stross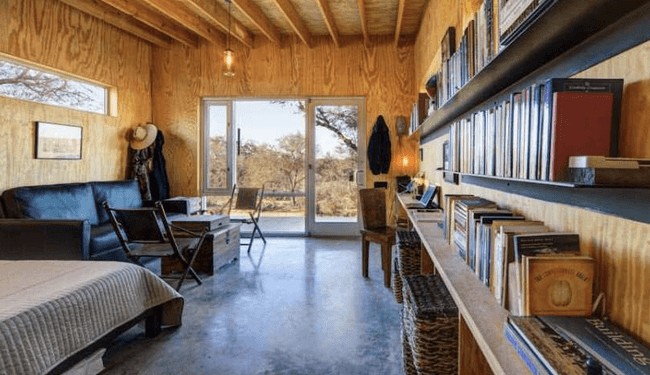 Photo credit: Alexander Stross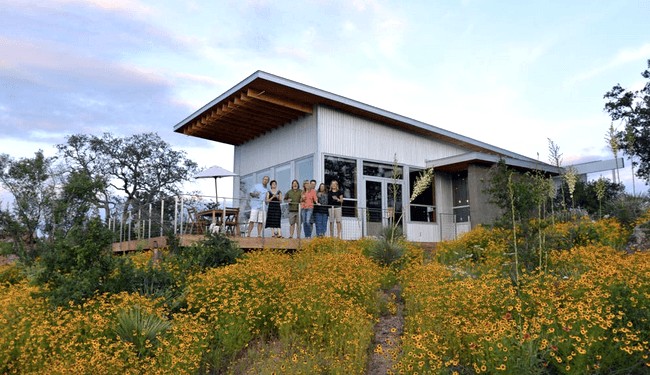 Photo credit: Airbnb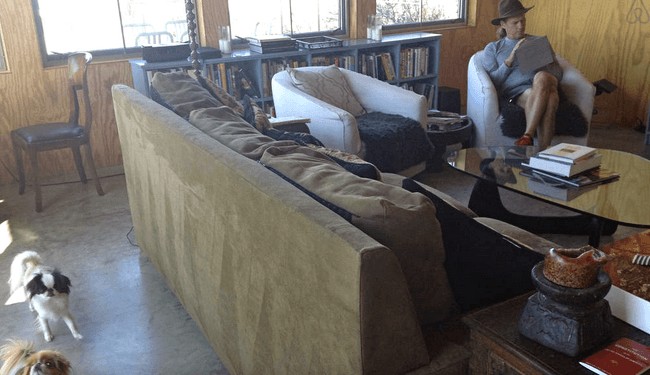 Photo credit: Airbnb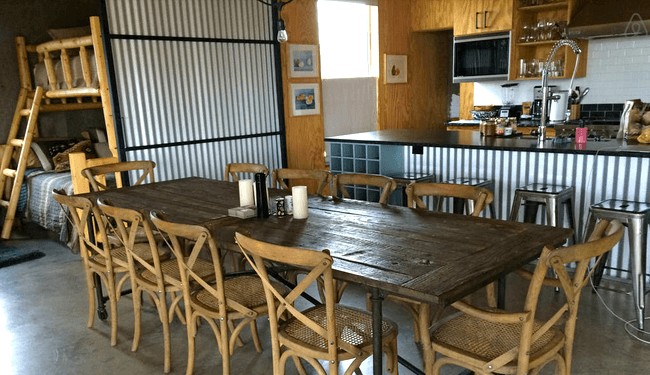 Photo credit: Airbnb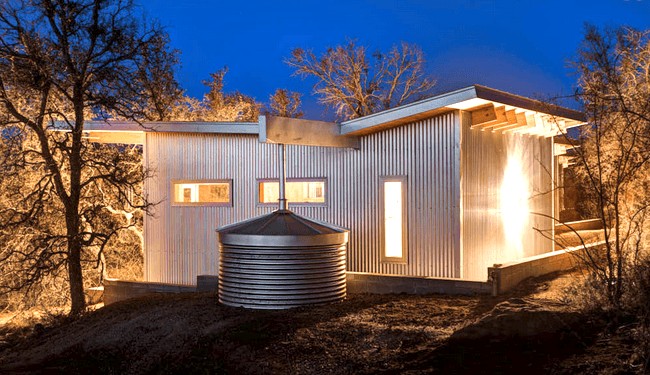 Photo credit: Alexander Stross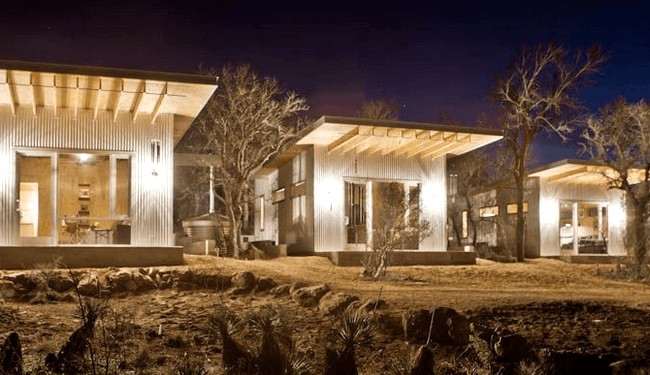 Photo credit: Alexander Stross
YOU MIGHT ALSO LIKE
If You've Ever Wanted to Live in a Treehouse, You've Got to Check This Out
House of the Future Is Here Today, Generates Twice the Energy It Uses