This website uses cookies to ensure you get the best experience while browsing it. By clicking 'Got It' you're accepting these terms.
Inconsistency in Maintaining Plant Safety Plagues Nuclear Regulatory Commission
Feb. 29, 2012 08:50AM EST
Energy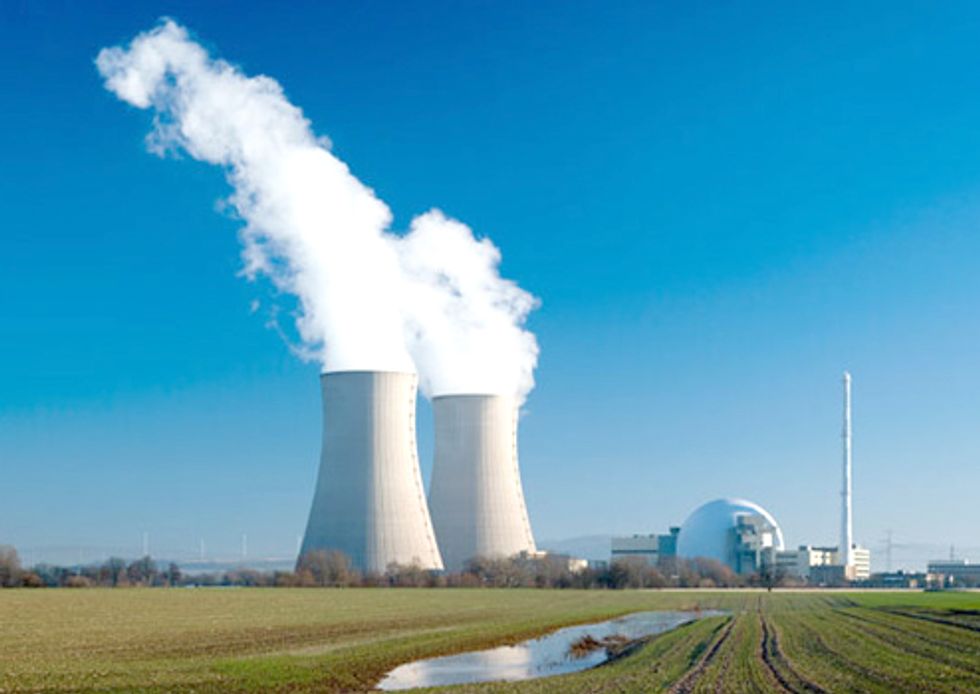 Many of the significant safety lapses at U.S. nuclear power plants in 2011 happened because plant owners—and often the Nuclear Regulatory Commission (NRC)—either tolerated known problems or failed to address them adequately, according to a report released Feb. 28 by the Union of Concerned Scientists (UCS).
The report, The NRC and Nuclear Power Plant Safety in 2011: Living on Borrowed Time, is the second in an annual series on the performance of U.S. nuclear plants and the NRC. This year's report documents the special inspections the NRC conducted in response to safety equipment problems and security shortcomings at 13 plants. None of the 15 "near-misses" that triggered special inspections in 2011 harmed plant employees or the public, but their frequency—more than one a month—is high for a mature industry.
In addition to reviewing the special inspections, the report provides examples of where the NRC did an outstanding job addressing safety problems before they could lead to a potentially dangerous situation. It also covers instances in which NRC negligence has allowed plant owners to flout agency regulations, sometimes for decades.
"Last year's record shows that the NRC is quite capable of being an effective watchdog that protects the public and saves the nuclear industry from its worst tendencies," said Dave Lochbaum, the author of the report and the director of UCS's Nuclear Safety Project. "But the agency too often does not live up to its potential, and we are still finding significant problems at nuclear plants that could too easily trigger a serious accident."
The 13 plants that experienced special inspections last year were Braidwood and Byron in Illinois, Callaway in Missouri, Cooper in Nebraska, Millstone in Connecticut, Monticello in Minnesota, North Anna in Virginia, Oconee in South Carolina, Palisades (two incidents) in Michigan, Perry in Ohio, Pilgrim (two incidents) in Massachusetts, Turkey Point in Florida, and Wolf Creek in Nebraska. The near-misses at Millstone Unit 2 and Pilgrim were the most threatening. Both involved an infrequently performed operation—a test of the valves controlling steam to the turbine at Millstone and a reactor startup at Pilgrim.
Three plants where the NRC nipped a problem before it became serious were Fort Calhoun in Nebraska, which was surrounded by Missouri floodwaters last summer; the Hatch plant in Georgia, where NRC inspectors found that safeguards instituted years before were inadequate; and LaSalle in Illinois, where agency inspectors identified a safety deficiency that had been overlooked for decades.
Conversely, lax NRC oversight has allowed some problems to fester for decades. For example, the report points out that nearly half of the U.S. fleet—47 reactors—still do not comply with a fire regulation the NRC established in 1980 and amended in 2004. Fire represents 50 percent of the risk of reactor core damage. In other words, fire hazards are the equivalent of the risk from all other causes of core damage combined. Likewise, the NRC is aware that 27 reactors are currently operating with inadequate protection against earthquakes. The two reactors at the North Anna plant in Virginia, which sit 12 miles from the epicenter of the 5.8 quake that happened last August, are on that list.
Although UCS reviewed all the special inspections from last year, it did not cover all NRC actions, so the examples in the report do not necessarily represent the best and the worst of 2011. Regardless, these case studies shine a light on patterns of NRC behavior that contributed to both good and potentially dangerous outcomes.
"The serious accidents at the Fermi plant outside Detroit in 1966, Three Mile Island in 1979, Chernobyl in 1986, and Fukushima Daiichi last year happened when a handful of known, uncorrected problems resulted in a catastrophe," said Lochbaum, a nuclear engineer who worked at nuclear plants for 17 years. "The fact that U.S. plant owners could have avoided nearly all the near-misses in 2011 if they had addressed known problems in a timely manner suggests that they and the NRC have not learned the lessons of these accidents. Someday their luck may run out."
Note—For more information about the safety status of each of the 104 operating nuclear power plants across the country, check out the Nuclear Power Information Tracker on UCS's website.
For more information, click here.
—————
The Union of Concerned Scientists is the leading U.S. science-based nonprofit organization working for a healthy environment and a safer world. Founded in 1969, UCS is headquartered in Cambridge, Massachusetts, and also has offices in Berkeley, Chicago and Washington, D.C.
EcoWatch Daily Newsletter
A verdant and productive urban garden in Havana. Susanne Bollinger / Wikimedia Commons
By Paul Brown
When countries run short of food, they need to find solutions fast, and one answer can be urban farming.
Trevor Noah appears on set during a taping of "The Daily Show with Trevor Noah" in New York on Nov. 26, 2018.
The Daily Show With Trevor Noah / YouTube screenshot
Rebecca Burgess came up with the idea of a fibersheds project to develop an eco-friendly, locally sourced wardrobe.
Nicolás Boullosa / CC BY 2.0
By Tara Lohan
If I were to open my refrigerator, the origins of most of the food wouldn't be too much of a mystery — the milk, cheese and produce all come from relatively nearby farms. I can tell from the labels on other packaged goods if they're fair trade, non-GMO or organic.
A television crew reports on Hurricane Dorian while waves crash against the Banana River sea wall. Paul Hennessy / SOPA Images / LightRocket / Getty Images
By Mark Hertsgaard and Kyle Pope
Some good news, for a change, about climate change: When hundreds of newsrooms focus their attention on the climate crisis, all at the same time, the public conversation about the problem gets better: more prominent, more informative, more urgent.
U.S. Senators Chris Coons (D-Del.) and Mike Braun (R-Ind.) met with Bill Gates on Nov. 7 to discuss climate change and ways to address the challenge.
Senator Chris Coons
The U.S. Senate's bipartisan climate caucus started with just two members, a Republican from Indiana and a Democrat from Delaware. Now it's up to eight members after two Democrats, one Independent and three more Republicans joined the caucus last week, as The Hill reported.
A timelapse video shows synthetic material and baby fish collected from a plankton sample from a surface slick taken off Hawaii's coast.
Honolulu Star-Advertiser / YouTube screenshot