This website uses cookies to ensure you get the best experience while browsing it. By clicking 'Got It' you're accepting these terms.


The best of EcoWatch, right in your inbox. Sign up for our email newsletter!
Incinerating Trash is a Waste of Resources
Sep. 11, 2013 02:24PM EST

Many urban areas have built or are considering building waste-incineration facilities to generate energy. At first glance, it seems like a win-win. You get rid of "garbage" and acquire a new energy source with fuel that's almost free. But it's a problematic solution, and a complicated issue.
Metro Vancouver has a facility in Burnaby and is planning to build another, and Toronto is also looking at the technology, which has been used elsewhere in the region, with a plant in Brampton and another under construction in Clarington. The practice is especially popular in the European Union, where countries including Sweden and Germany now have to import waste to fuel their generators.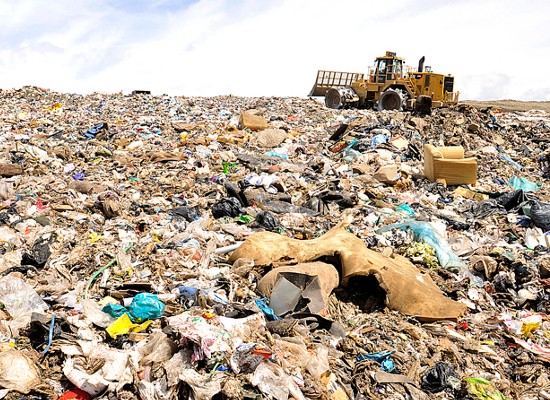 The term "waste" is correct; there's really no such thing as garbage. And that's one problem with burning it for fuel. Even those who promote the technology would probably agree that the best ways to deal with waste are to reduce, reuse and recycle it. It's astounding how much unnecessary trash we create, through excessive packaging, planned obsolescence, hyperconsumerism and lack of awareness. This is one area where individuals can make a difference, by refusing to buy over-packaged goods and encouraging companies to reduce packaging, and by curbing our desire to always have newer and shinier stuff.
We toss out lots of items that can be reused, repaired or altered for other purposes. As for recycling, we've made great strides, but we still send close to three-quarters of our household waste to the landfill. Considering each Canadian produces close to 1,000 kilograms of waste a year, that's a lot of trash. Much of the material that ends up in landfills is usable, compostable or recyclable, including tonnes of plastics.
Turning unsorted and usable trash into a valuable fuel commodity means communities are less likely to choose to reduce, reuse and recycle it. Burning waste can seem easier and less expensive than sorting, diverting and recycling it, but once it's burned, it can never be used for anything else—it's gone.
Incinerating waste also comes with environmental problems. Although modern technologies reduce many air pollutants once associated with the process, burning plastics and other materials still creates emissions that can contain toxins such as mercury, dioxins and furans. As with burning fossil fuels, burning waste—much of which is plastics derived from fossil fuels —also produces carbon dioxide and nitrous oxide emissions that contribute to climate change.
Burning waste doesn't make it disappear, either. Beyond the fly ash and pollutants released into the atmosphere, a great deal of toxic "bottom ash" is left over. Metro Vancouver says bottom ash from its Burnaby incinerator is about 17 percent the weight of the waste burned. That ash must be disposed of, usually in landfills. Metro testing has found high levels of the carcinogenic heavy metal cadmium in bottom ash, sometimes twice the limit allowed for landfills. High lead levels have also been reported.
Incineration is also expensive and inefficient. Once we start the practice, we come to rely on waste as a fuel commodity, and it's tough to go back to more environmentally sound methods of dealing with it. As has been seen in Sweden and Germany, improving efforts to reduce, re-use and recycle can actually result in shortages of waste "fuel"!
It's a complicated issue. We need to find ways to manage waste and to generate energy without relying on diminishing and increasingly expensive supplies of polluting fossil fuels. Sending trash to landfills is clearly not the best solution. But we have better options than landfills and incineration, starting with reducing the amount of waste we produce. Through education and regulation, we can reduce obvious sources and divert more compostable, recyclable and reusable materials away from the dump. It's simply wasteful to incinerate it.
It would be far better to sort trash into organics, recyclables and products that require careful disposal. We could then divert these different streams to minimize our waste impacts and produce new commodities. Organics used in biomass energy systems could help offset fossil fuel use while creating valuable supplies of fertilizers. Diversion and recycling lessen the need to extract new resources and disrupt the environment while creating more value and jobs. That's a win all around!
Visit EcoWatch's ENERGY page for more related news on this topic.
——–
Sunoco's controversial Mariner East pipeline project in Pennsylvania is beginning 2019 on unstable ground, literally. A sinkhole opened in the suburban development of Lisa Drive in Chester County Sunday, exposing the old Mariner East 1 pipeline built in the 1930s.
Southwest Greenland had the most consistent ice loss from 2003 to 2012. Eqalugaarsuit, Ostgronland, Greenland on Aug. 1, 2018.
Rob Oo / CC BY 2.0
Martin Luther King Jr. at steps of the Lincoln Memorial where he delivered his famous, "I Have a Dream" speech in 1963.
"Injustice anywhere is a threat to justice everywhere." Dr. Martin Luther King Jr.'s words and actions continue to resonate on the 90th anniversary of his birth.
As the country honors the life and legacy of the iconic civil rights leader today, we are reminded that the social justice and the climate movements are deeply connected.
By Marlene Cimons
Most Europeans know the great tit as an adorable, likeable yellow-and-black songbird that shows up to their feeders in the winter. But there may be one thing they don't know. That cute, fluffy bird can be a relentless killer.
The great tit's aggression can emerge in gruesome ways when it feels threatened by the pied flycatcher, a bird that spends most of the year in Africa, but migrates to Europe in the spring to breed. When flycatchers arrive at their European breeding grounds, they head for great tit territory, knowing that great tits—being year-round European residents—know the best nesting sites.
The fire that erupted after a pipeline explosion in Mexico Friday. FRANCISCO VILLEDA / AFP / Getty Images
A dramatic pipeline explosion in central Mexico Friday has killed at least 85 people, Mexican Health Minister Jorge Alcocer Valera said Sunday night, The Associated Press reported.

The explosion occurred in a field in the municipality of Tlahuelilpan as people rushed to gather fuel from the pipeline, which had been ruptured by suspected thieves. Many were covered in oil before a fireball shot into the air.
By Brian Mastroianni
Is it hard to motivate yourself to get off the couch and go exercise?
U.S. Army member helps clear debris from Tyndall Air Force Base following Hurricane Michael.
U.S. Army
The Pentagon released a Congressionally mandated report (pdf) that warns flooding, drought and wildfires and other effects of climate change puts U.S. military bases at risk.
The 22-page analysis states plainly: "The effects of a changing climate are a national security issue with potential impacts to Department of Defense (DoD or the Department) missions, operational plans, and installations."
Protesters interrupt the confirmation hearing for Andrew Wheeler on Capitol Hill Jan. 16 in Washington, DC. Chip Somodevilla / Getty Images
This week, people across the country are joining environmental leaders to speak out against the nomination of former coal lobbyist Andrew Wheeler to lead the the U.S. Environmental Protection Agency (EPA). As Scott Pruitt's hand-picked successor, Wheeler has continued to put polluters over people, most recently by using the last of his agency's funding before it expired in the government shutdown to announce plans to allow power plants to spew toxic mercury and other hazardous pollution into the air.
Hats off to Delta Air Lines. The company's charitable arm awarded the National Park Service an $83,500 grant to help reopen the Martin Luther King Jr. National Historical Park in Atlanta from Jan. 19 through Feb. 3 in honor of Dr. King's legacy.
The Atlanta-based airline was inspired to act after learning that some of the park's sites, including Dr. King's birth home, Ebenezer Baptist Church, Fire Station No. 6 and the visitor center, were closed due to the partial government shutdown, now on its 28th day, according to LinkedIn post from Delta Air Lines CEO Ed Bastian.