This website uses cookies to ensure you get the best experience while browsing it. By clicking 'Got It' you're accepting these terms.
Incinerating Trash is a Waste of Resources
Sep. 11, 2013 02:24PM EST
Energy

Many urban areas have built or are considering building waste-incineration facilities to generate energy. At first glance, it seems like a win-win. You get rid of "garbage" and acquire a new energy source with fuel that's almost free. But it's a problematic solution, and a complicated issue.
Metro Vancouver has a facility in Burnaby and is planning to build another, and Toronto is also looking at the technology, which has been used elsewhere in the region, with a plant in Brampton and another under construction in Clarington. The practice is especially popular in the European Union, where countries including Sweden and Germany now have to import waste to fuel their generators.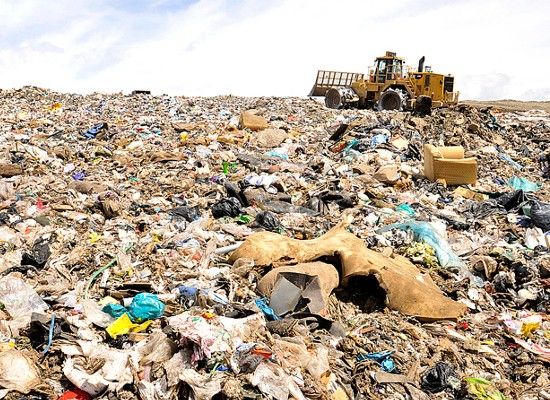 The term "waste" is correct; there's really no such thing as garbage. And that's one problem with burning it for fuel. Even those who promote the technology would probably agree that the best ways to deal with waste are to reduce, reuse and recycle it. It's astounding how much unnecessary trash we create, through excessive packaging, planned obsolescence, hyperconsumerism and lack of awareness. This is one area where individuals can make a difference, by refusing to buy over-packaged goods and encouraging companies to reduce packaging, and by curbing our desire to always have newer and shinier stuff.
We toss out lots of items that can be reused, repaired or altered for other purposes. As for recycling, we've made great strides, but we still send close to three-quarters of our household waste to the landfill. Considering each Canadian produces close to 1,000 kilograms of waste a year, that's a lot of trash. Much of the material that ends up in landfills is usable, compostable or recyclable, including tonnes of plastics.
Turning unsorted and usable trash into a valuable fuel commodity means communities are less likely to choose to reduce, reuse and recycle it. Burning waste can seem easier and less expensive than sorting, diverting and recycling it, but once it's burned, it can never be used for anything else—it's gone.
Incinerating waste also comes with environmental problems. Although modern technologies reduce many air pollutants once associated with the process, burning plastics and other materials still creates emissions that can contain toxins such as mercury, dioxins and furans. As with burning fossil fuels, burning waste—much of which is plastics derived from fossil fuels —also produces carbon dioxide and nitrous oxide emissions that contribute to climate change.
Burning waste doesn't make it disappear, either. Beyond the fly ash and pollutants released into the atmosphere, a great deal of toxic "bottom ash" is left over. Metro Vancouver says bottom ash from its Burnaby incinerator is about 17 percent the weight of the waste burned. That ash must be disposed of, usually in landfills. Metro testing has found high levels of the carcinogenic heavy metal cadmium in bottom ash, sometimes twice the limit allowed for landfills. High lead levels have also been reported.
Incineration is also expensive and inefficient. Once we start the practice, we come to rely on waste as a fuel commodity, and it's tough to go back to more environmentally sound methods of dealing with it. As has been seen in Sweden and Germany, improving efforts to reduce, re-use and recycle can actually result in shortages of waste "fuel"!
It's a complicated issue. We need to find ways to manage waste and to generate energy without relying on diminishing and increasingly expensive supplies of polluting fossil fuels. Sending trash to landfills is clearly not the best solution. But we have better options than landfills and incineration, starting with reducing the amount of waste we produce. Through education and regulation, we can reduce obvious sources and divert more compostable, recyclable and reusable materials away from the dump. It's simply wasteful to incinerate it.
It would be far better to sort trash into organics, recyclables and products that require careful disposal. We could then divert these different streams to minimize our waste impacts and produce new commodities. Organics used in biomass energy systems could help offset fossil fuel use while creating valuable supplies of fertilizers. Diversion and recycling lessen the need to extract new resources and disrupt the environment while creating more value and jobs. That's a win all around!
Visit EcoWatch's ENERGY page for more related news on this topic.
——–
EcoWatch Daily Newsletter

georgeclerk / E+ / Getty Images
By Jennifer Molidor
One million species are at risk of extinction from human activity, warns a recent study by scientists with the United Nations. We need to cut greenhouse gas pollution across all sectors to avoid catastrophic climate change — and we need to do it fast, said the Intergovernmental Panel on Climate Change.
This research should serve as a rallying cry for polluting industries to make major changes now. Yet the agriculture industry continues to lag behind.
Edwin Remsburg / VW Pics / Getty Images
Botswana, home to one third of Africa's elephants, announced Wednesday that it was lifting its ban on the hunting of the large mammals.
"The Ministry of Environment, Natural Resources Conservation and Tourism wishes to inform the public that following extensive consultations with all stakeholders, the Government of Botswana has taken a decision to lift the hunting suspension," the government announced in a press release shared on social media.
Pxhere
By Richard Denison
Readers of this blog know how concerned EDF is over the Trump EPA's approval of many dozens of new chemicals based on its mere "expectation" that workers across supply chains will always employ personal protective equipment (PPE) just because it is recommended in the manufacturer's non-binding safety data sheet (SDS).
By Grant Smith
From 2009 to 2012, Gregory Jaczko was chairman of the Nuclear Regulatory Commission, which approves nuclear power plant designs and sets safety standards for plants. But he now says that nuclear power is too dangerous and expensive — and not part of the answer to the climate crisis.
A lake in Rocky Mountain National Park. Brett Walton / Circle of Blue
By Brett Walton
When Greg Wetherbee sat in front of the microscope recently, he was looking for fragments of metals or coal, particles that might indicate the source of airborne nitrogen pollution in Rocky Mountain National Park. What caught his eye, though, were the plastics.
Gabriele Holtermann Gorden / Pacific Press / LightRocket / Getty Images
In a big victory for animals, Prada has announced that it's ending its use of fur! It joins Coach, Jean Paul Gaultier, Giorgio Armani, Versace, Ralph Lauren, Vivienne Westwood, Michael Kors, Donna Karan and many others PETA has pushed toward a ban.
This is a victory more than a decade in the making. PETA and our international affiliates have crashed Prada's catwalks with anti-fur signs, held eye-catching demonstrations all around the world, and sent the company loads of information about the fur industry. In 2018, actor and animal rights advocate Pamela Anderson sent a letter on PETA's behalf urging Miuccia Prada to commit to leaving fur out of all future collections, and the iconic designer has finally listened.
Amer Ghazzal / Barcroft Media / Getty Images
If people in three European countries want to fight the climate crisis, they need to chill out more.
That's the conclusion of a new study from think tank Autonomy, which found that Germany, the UK and Sweden all needed to drastically reduce their workweeks to fight climate change.
Amazon Employees for Climate Justice held a press conference after the annual shareholder meeting on May 22. Amazon Employees for Climate Justice