In Response to Controversial EPA Fracking Report, Bill Introduced to Close Loopholes and Protect Water
Jun. 12, 2015 11:42AM EST
Energy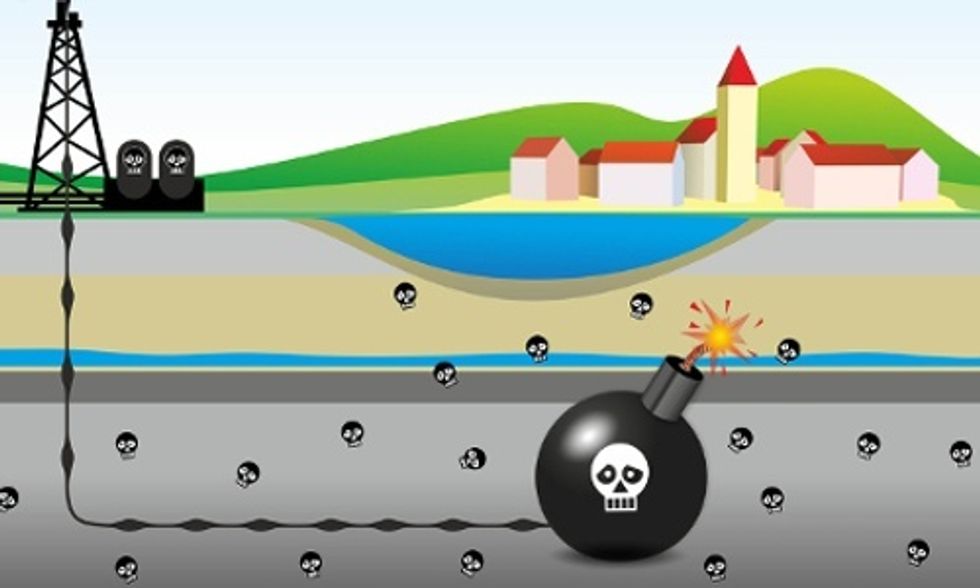 The release last week of a report by the U.S. Environmental Protection Agency (EPA) on the danger to drinking water supplies from fracking has stirred up quite a bit of debate. It's been spun by fracking supporters as vindicating them, since it said it did not find "widespread, systemic impacts on drinking water resources in the United States." But fracking opponents have pointed to its conclusion that the proximity of drinking water supplies to fracking operations and the incidents that have already occurred indicate a crisis in the making, and that these operations pose a significant risk to human health and the environment. They also noted that the report drew on insufficient and voluntary data.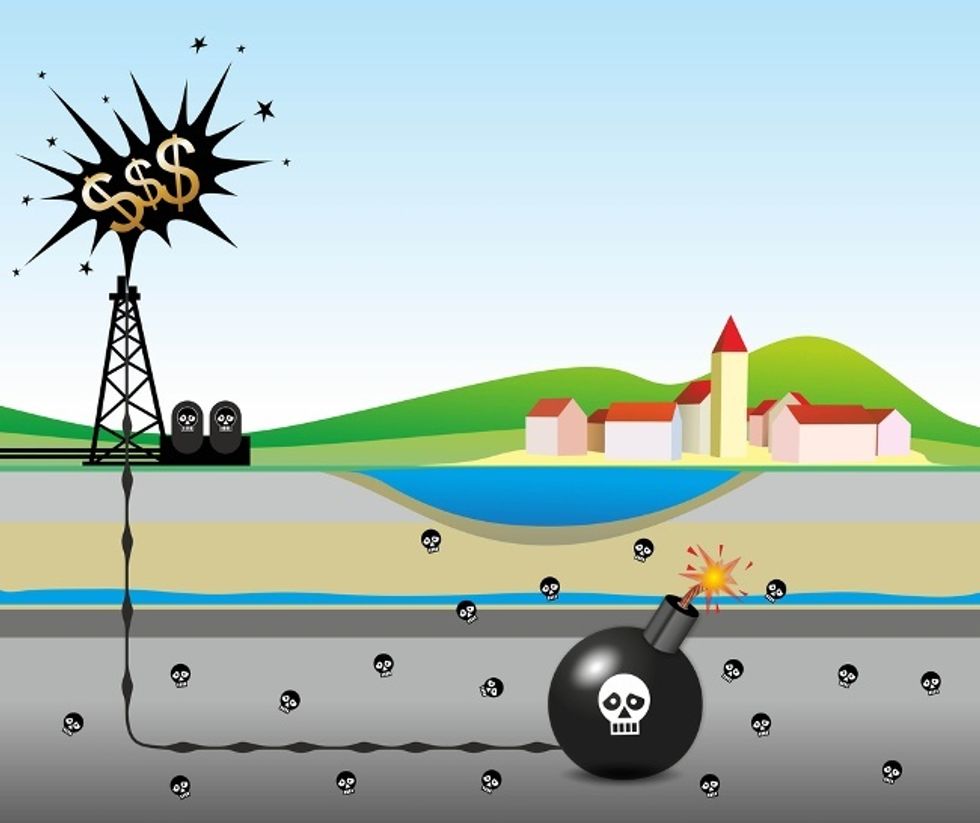 Photo credit: Shutterstock
Regardless, the report has focused attention on the fact that oil and gas drilling operations were exempted from the Clean Water Act of 1972 by amendments added to the bill in 1987 and 2005. The amendments let the oil and gas industry circumvent permitting regulations that other industries are required to follow to protect waterways, despite fracking's extensive use of toxic chemicals and the proximity of its operations to water sources.
Yesterday, Sen. Ben Cardin of Maryland moved to close that loophole by introducing the FRESHER Act (Focused Reduction of Effluence and Stormwater runoff through Hydraulic-fracturing Environmental Regulation). It removes the exemption from oil and gas companies engaged in fracking and sets consistent national standards to protect water by requiring them to have a plan to protect streams from runoff before acquiring a permit.
"Recent advances in technology have helped America become more energy independent than ever before," said Cardin. "Our rise in energy independence has unfortunately come with the dangerous deregulation of oil and gas companies. With 15 million Americans living within one mile a mile of a well that has been drilled in the last 15 years, the loopholes oil and gas companies enjoy threaten our environment and public health. Oil and gas companies that already enjoy tax breaks should be required to follow the same laws to protect our water and public health as other industries. The FRESHER Act is a needed safeguard to ensure that oil and gas companies cannot pollute our water."
Food & Water Watch called the FRESHER Act "a step in the right direction."
"In light of the limited scope and findings of the EPA's hydraulic fracturing study, due in large part to oil and gas industry interference, introducing the FRESHER Act in the Senate is prudent and necessary to protect the health and safety of anyone living near a fracked well," said Wenonah Hauter, the group's executive director. "An industry that is causing harm to hundreds of thousands of people does not deserve to have special exemptions, especially when that very industry is actively blocking any attempts to be directly monitored for safety. We should take a precautionary approach to anything that has been shown to contaminate our precious water resources, and closing this loophole is a good start."
Friends of the Earth also indicated their support of Cardin's bill.
"Senator Cardin's bill restores one of the important environmental protections that a Republican Congress rolled back 10 years ago," said the group's climate and energy campaigner Kate DeAngelis. "To ensure our water is clean we must hold oil and gas companies to the same standards as other industries. Friends of the Earth strongly supports this bill, but recognizes that only a national ban on fracking will sufficiently protect public health and the environment."
Raul Garcia, Earthjustice's associate legislative counsel agrees. "We cannot afford to continue giving the oil and gas industry a free pass to pollute our water. We now have concrete evidence that fracking is polluting our water and the laws in place fail to restrain oil and gas pollution. It's time to update our laws to reflect the fact that unregulated fracking puts our communities and children at risk. We thank and applaud Senator Cardin for his efforts to protect our waterways."
YOU MIGHT ALSO LIKE
Long-Awaited EPA Study Says Fracking Pollutes Drinking Water
Don't Be Fooled by Yesterday's Headlines, EPA Finds Fracking Contaminates Drinking Water
Fracking Does Cause 'Widespread, Systemic' Contamination of American's Drinking Water
EcoWatch Daily Newsletter