This website uses cookies to ensure you get the best experience while browsing it. By clicking 'Got It' you're accepting these terms.
In Montana, No "Rigged" Arrangement with ExxonMobil
Jan. 12, 2012 04:59PM EST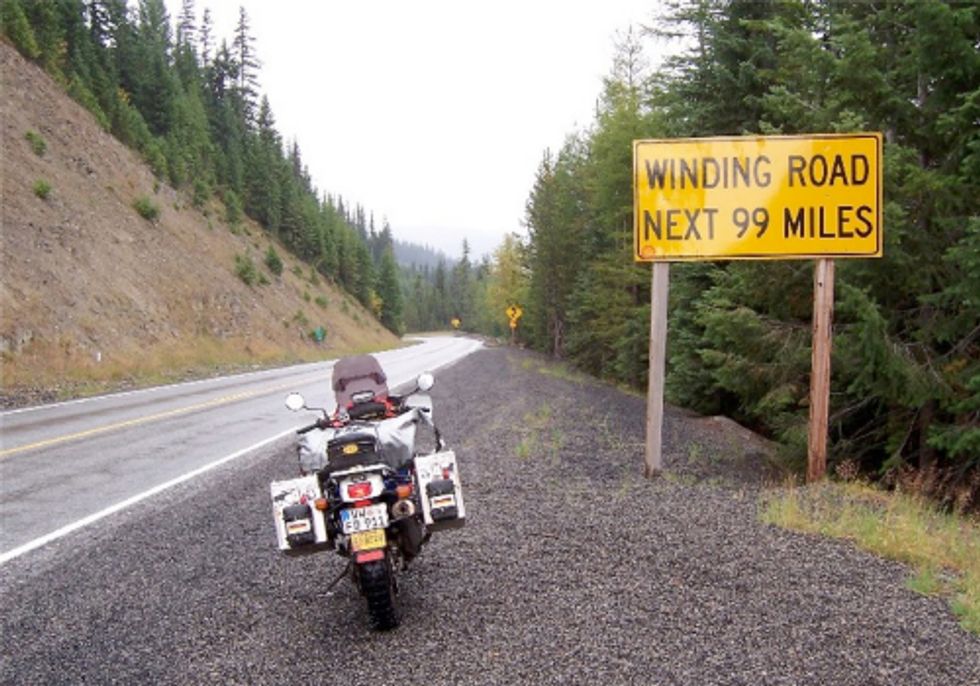 There's a new entry on the list of famous upsets—David Slays Goliath, Jack Topples Giant, Red Sox Sweep Yanks. And now—Little Guys Beat Big Oil.
Beginning in 2008, ExxonMobil and officials from Montana and Idaho secretly planned the shipment of more than 200 massive truckloads of oil-field processing equipment along some of the country's most scenic roads on their way to Alberta's tar-sands project. Each "Big Rig" assigned to travel these winding, narrow roads would be larger than the Statue of Liberty—220-feet long, 28-feet high, 26-feet wide and weighing 330 tons. The planned route included National Scenic Highway 12 along Idaho's Lochsa River and Montana's equally beautiful Highway 200 along the Big Blackfoot River.
The public first became aware of the agreement late last year when crews inexplicably began installing ultra-tall poles at hundreds of power-line crossings along these highways. At that point Montana's Department of Transportation (MDOT) fast-tracked the issuance of permits for these trucks, based on an environmental assessment produced by Exxon that, not surprisingly, found no environmental risks in the project. Despite MDOT's public-comment website crashing and being disabled for more than a week when it was swamped by the public's enormous uproar, MDOT Director Jim Lynch refused to extend the public review process beyond 30 days. He then announced that approximately 8,000 citizen-protest letters that had been presented in a form suggested by Natural Resources Defense Council would only count as a single protest.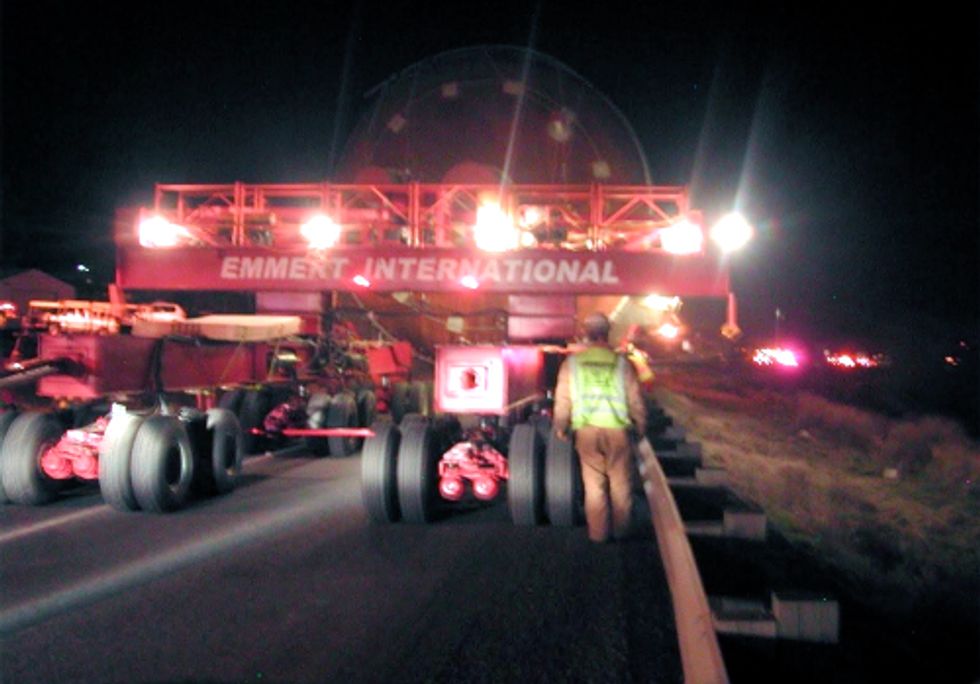 The deck was clearly stacked and final approval seemed inevitable. Still, a number of local environmental groups, including Big Blackfoot Riverkeeper, rallied together and convinced Missoula County, which lies in the middle of the proposed route, to lead a lawsuit against MDOT for its hastened, sloppy review process. Timing was crucial. The suit was filed on April 11, 2011, as the first mega-load was creeping up Idaho's Lochsa valley, just a few miles from the Montana border on the top of Lolo Pass. A temporary restraining-order halted that load, and on July 19, what had seemed an impossible dream began to be realized when the court issued a preliminary injunction against MDOT and ExxonMobil, determining that the state had failed to consider seriously the environmental impacts of the project.
Recognizing the long delays and formidable costs it faced in continuing the fight, ExxonMobil announced plans in early August to reconfigure the loads into smaller units that could travel on interstate highways. A further vindication for the plaintiffs came one week later when Montana Governor Brian Schweitzer demanded MDOT Director Lynch's resignation.
Meanwhile, high up on Lolo Pass, that first mega-load has sat quietly on a siding, the company being unable to secure a permit to move it in either direction. It has become Montanans' 220-foot long monument to the power of the people over Big Oil.
For more information, click here.
Reprinted with permission from Waterkeeper Magazine. To read the winter issue of the Waterkeeper Magazine, click here.
EcoWatch Daily Newsletter
The current rate of CO2 emissions is a major event in the recorded history of Earth. EPA
At several points in the history of our planet, increasing amounts of carbon dioxide in the atmosphere have caused extreme global warming, prompting the majority of species on Earth to die out.
The "Earthrise" photograph that inspired the first Earth Day. NASA / Bill Anders
For EcoWatchers, April usually means one thing: Earth Day. But how do you celebrate the environment while staying home to prevent the spread of the new coronavirus?
Animal rights activists try to save dogs at a free market ahead of the Yulin Dog Eating Festival in Yulin city, south China's Guangxi Zhuang Autonomous Region on June 21, 2014. Jie Zhao / Corbis via Getty Images
The Great Barrier Reef, where record-high sea temperatures in February caused its most widespread coral bleaching event. JAYNE JENKINS / CORAL REEF IMAGE BANK
Tropical coral reefs are at a critical tipping point, and we've pushed them there, scientists say. Climate change may now cause previously rare, devastating coral bleaching events to occur in tropical coral reefs around the globe on a 'near-annual' basis, reported The Guardian.
The first peer-reviewed research into a promising coronavirus vaccine was published Thursday. Javier Zayas Photography / Moment / Getty Images