In Light of Colorado Floods, New EPA Report Reveals Importance of Wetlands and Streams
Sep. 17, 2013 04:46PM EST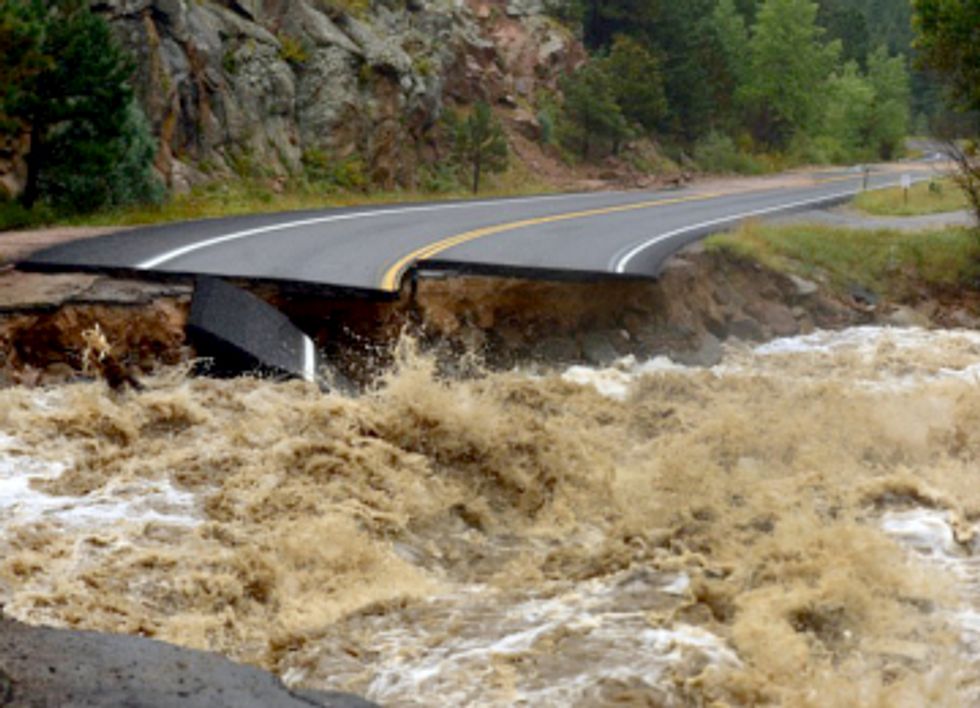 By Laura Beans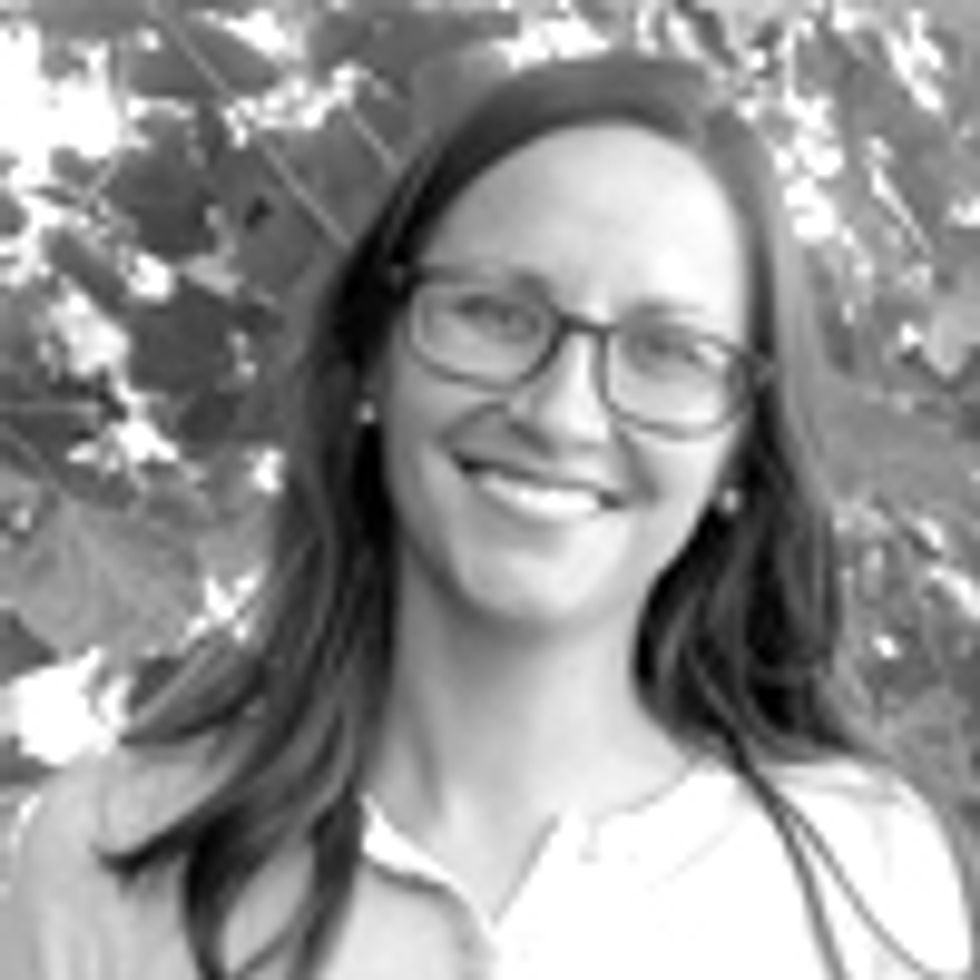 Today, the U.S. Environmental Protection Agency (EPA) released a report, Connectivity of Streams and Wetlands to Downstream Waters: A Review and Synthesis of the Scientific Evidence, detailing the impact that small bodies of water, such as streams and wetlands, have on larger waterways further downstream. The report looks at the effects of downstream pollution on drinking water and public health.
"Each day, our nation's streams provide drinking water for millions of families and more than a third of Americans," said Micheal Brune, executive director of Sierra Club. "Without strong protections, these streams risk pollution, and wetlands risk being filled, exacerbating—or even causing—downstream floods that threaten public safety and homeowners."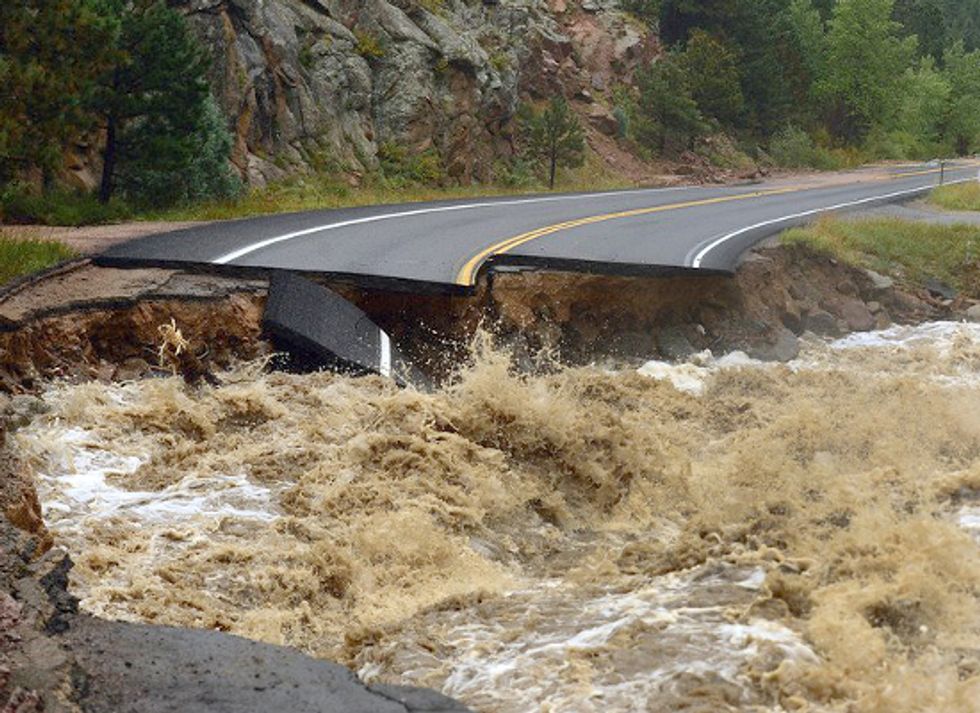 According to Environment America, the report is expected to trigger the Obama Administration to clarify and restore protections for some of America's most important waterways. According to the U.S. EPA's own data, loopholes in the Clean Water Act leave 59 percent of streams across the country unprotected. The U.S. EPA's report pulls together the existing science on these streams, wetlands and other unprotected waterways and outlines their connection to downstream waters. Americans across the country have spoken out in support of protecting all of America's waterways—more than 200,000 public comments were submitted to the U.S. EPA, and more than 430 local elected officials and 180 farmers have encouraged the Obama administration to restore critical protections to our waterways.
"Loopholes in the Clean Water Act have left the drinking water for 117 million Americans at risk of dangerous pollution," said Ally Fields, clean water advocate for Environment America. "This report pulls together the best science available on how our smaller lakes, streams and wetlands are connected to iconic waterways across the country."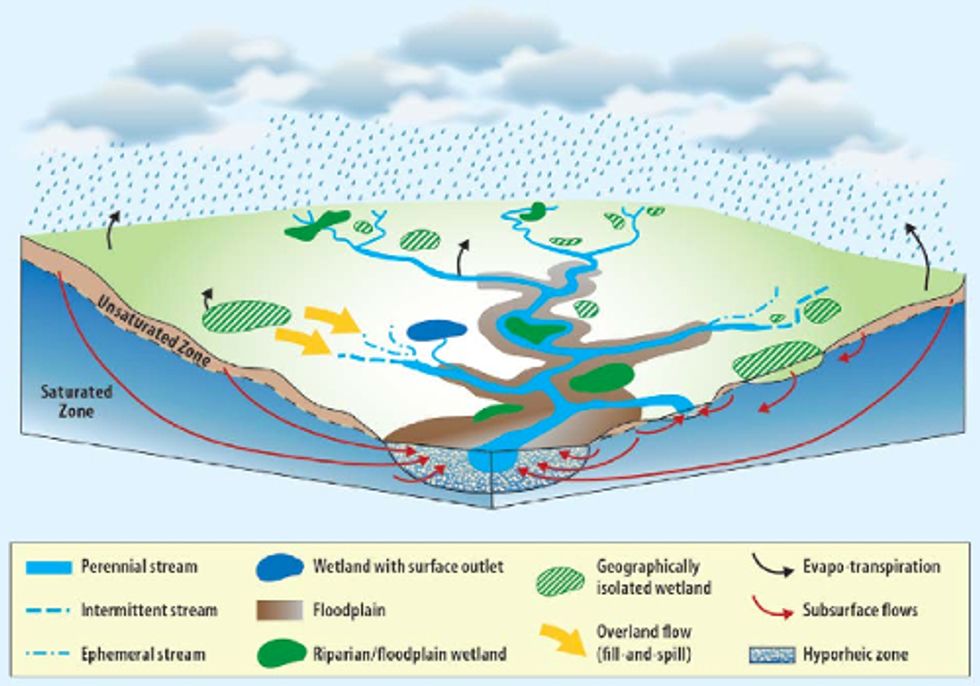 "Protecting our waters also makes economic sense," Brune continued. "Wetlands in the continental U.S. save at least $30 billion a year in flood damage repair costs—an important fact as our nation faces stronger and more destructive weather brought on by climate disruption."
"Wetlands and small streams are critical habitat for fish and wildlife but they will remain at risk until the new 'waters of the U.S.' rulemaking is complete," said Jan Goldman-Carter of National Wildlife Federation. "The White House must move quickly to protect the many wetlands, lakes and tributary streams that influence the health of our nation's rivers and our drinking water supplies."
Visit EcoWatch's CLEAN WATER ACT page for more related news on this topic.
——–
EcoWatch Daily Newsletter
Related Articles from EcoWatch
Recent Stories from EcoWatch