In 17 Days Vermont's Historic GMO Labeling Law Goes Into Effect: Is Big Food Ready?
In less than three weeks, Vermont will enact a historic mandate that requires labels on products containing genetically modified (GMOs) ingredients. The no-strings-attached bill, which the country's second smallest state passed on May 2014 and goes into effect July 1, has rippled across the food industry and has sparked a bitter and expensive food fight from opponents of the law.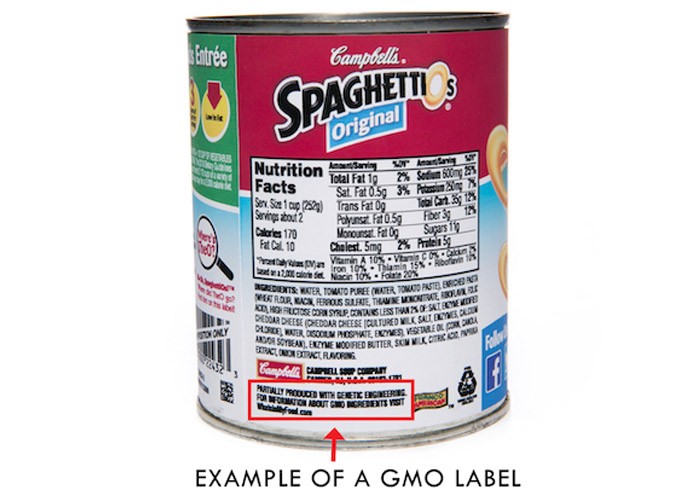 But with only 17 days to go, it looks like Big Food has unenthusiastically surrendered despite spending millions upon millions to fight state-by-state labeling mandates in court and to lobby Congress.
In March, Congress ultimately failed to pass an industry-approved bill introduced by Sen. Pat Roberts (R-Kan.) that would have prevented states from requiring labeling of GMO foods and stopped pending state laws that require labeling to go into effect.
Sen. Charles Grassley, a Senate Agriculture committee member, indicated it may be too late to enact a standard, nationwide labeling approach.
"I see it as very difficult to get a compromise," the Iowa Republican told the Des Moines Register earlier this month. "I hope something would develop this week that we could get something passed, but frankly, I doubt it."
According to Politico's latest Morning Agriculture blog, "Senate Agriculture committee chairman Pat Roberts and ranking member Debbie Stabenow are still trying to find common ground on GMO labeling legislation amid warnings from the food manufacturing, agriculture and biotechnology industries that time is running out before Vermont's mandatory labeling law takes effect July 1."
Congress, which returned from recess on June 6, now has only 14 working days to resolve the issue before the July 1 deadline.
Big Food believes that labeling GMO products for one state without labeling them for the 49 others would be costly, warning that labels would force the buck onto the consumer, or even scare them away completely. Although the food industry has consistently maintained the health and safety of GMOs, the overwhelming majority of Americans support labels on foods with such ingredients.
In recent months, titans such as Campbell's Soup Co., General Mills, Kellogg's and more have decided on their own to label such products sold nationwide.
As Minnesota's Star Tribune reported, these food companies appear resigned to GMO labeling despite having plenty of reservations:
In March, shortly after the Senate declined to vote on a national ban on mandatory on-package GMO labeling, General Mills said it would label products to comply with the Vermont law and distribute those products nationwide while awaiting a national standard.
In an e-mail exchange with the Star Tribune, a company spokeswoman called the packaging change "costly." Asked whether General Mills would now accept a national law that requires mandatory on-package GMO labels, the spokeswoman said, "The most important thing at this point is that we set a national standard so that we have certainty moving forward."
The editorial board of the Packer, a publication covering the fresh produce industry, came to terms with Vermont's label law in an op-ed, How to deal with Vermont.
The board reported on the United Fresh Produce Association's new white paper outlining steps that produce growers and retail members should take to prepare for Vermont's GMO law, and also bitterly huffed that shippers could simply choose not to work with the tiny state:
Shippers of GM-free product also don't need to do anything, and it seems unwise to us to begin labeling product as GM-free, thus unnecessarily spooking the consumer.
Of course, shippers could also decline to do business with receivers in the 49th-most populous state, home to about 600,000 consumers.
The United Fresh Produce Association's white paper is similar to the road map issued by the the Grocery Manufacturers Association (GMA), a trade group which represents more than 300 food and beverage titans such as ConAgra, Nestlé, Coca-Cola, Pepsi, Kellogg and Hershey.
As EcoWatch exclusively reported, back in October the GMA posted on its website a six page, 29-point FAQ in order "to respond to questions that companies have about compliance with the Vermont law," Roger Lowe, the executive vice president of GMA's Strategic Communications, told us via email.
It's clear that food companies are quietly preparing for Vermont's seemingly inevitable label law. Starting in 2017, companies that fail to comply with the state's GMO labeling law will be punished with a $1,000 fine each day if a product is not properly labeled.
Many other states are also working on their own labeling initiatives, with Connecticut and Maine enacting their own mandate when similar bills are passed by at least four other states.
YOU MIGHT ALSO LIKE
Brazil Won't Buy U.S. GMO Corn, Highlights Worldwide Divide Over GMOs
First Commercial Crop of GMO Arctic Apples About to Hit Market
EU Fails to Approve 'Technical Extension' for Weed-Killer Glyphosate
Glyphosate, the main ingredient in Monsanto's widely used herbicide Roundup, will be added July 7 to California's list of chemicals known to the state to cause cancer, according to a Reuters report Tuesday. This news comes after the company's unsuccessful attempt to block the listing in trial court and requests for stay were denied by a state appellate court and California's Supreme Court.
California's Office of Environmental Health Hazard Assessment (OEHHA) announced the designation on Monday under the Safe Drinking Water and Toxic Enforcement Act of 1986, or Proposition 65.
Keep reading...
Show less
www.facebook.com
Keep reading...
Show less
Researchers from the Marine Animal Response Society examine one of the dead right whales. Marine Animal Response Society
Canadian government officials and marine biologists are investigating the mysterious deaths of six North American right whales. The endangered animals all turned up dead between June 6 and June 23 in the Gulf of St. Lawrence, off Canada's southeastern coast.
North Atlantic right whales are the rarest of all large whale species and among the rarest of all marine mammal species, with only about 450 right whales in the North Atlantic.
Keep reading...
Show less
Scott Pruitt testifies during his Senate confirmation hearing for EPA administrator, January 2017.
The U.S. Environmental Protection Agency's (EPA) chief of staff pressured the leader of its Board of Scientific Counselors to change her congressional testimony to downplay the impact of the agency's mass dismissal of scientists from the board, the New York Times reports.
Keep reading...
Show less
By Jason Mark
Sequoiadendron giganteum. That's the scientific name for the giant sequoia: the mammoth trees found in California's Sierra Nevada that are the largest organisms on Earth, and among the longest-lived. Biologists estimate that about half of all sequoias live in Giant Sequoia National Monument, a 328,000-acre preserve in the Southern Sierra Nevada established by President Clinton in 2000.
Now that national monument is in jeopardy.
Keep reading...
Show less
By Andy Rowell
Donald Trump this week is launching an "energy week," pushing the argument that the U.S. will become a net exporter of oil and gas.
The president and his cronies are talking about a new era of "U.S. energy dominance," which could stretch for decades to come. However, no one believes the president anymore.
Keep reading...
Show less
UN
By Colleen Curry
The United Nations has designated 23 new sites around the world to its World Network of Biosphere reserves—stunning natural landscapes that balance environmental and human concerns and strive for sustainability.
The forests, beaches and waterways were added to the list this year at the International Coordinating Council of the Man and the Biosphere Programme meeting in Paris earlier this month.
Keep reading...
Show less
Jun. 26, 2017 01:48PM EST
www.elysee.fr
By Andy Rowell
There is a growing feeling within European capitals that a quiet, but deeply positive, revolution is happening under Emmanuel Macron in France.
Macron's opinion poll rating is high, especially boosted in how the young French president has reacted to Donald Trump on the international stage.
Keep reading...
Show less
Jun. 26, 2017 12:32PM EST
www.facebook.com
Keep reading...
Show less