In 17 Days Vermont's Historic GMO Labeling Law Goes Into Effect: Is Big Food Ready?
In less than three weeks, Vermont will enact a historic mandate that requires labels on products containing genetically modified (GMOs) ingredients. The no-strings-attached bill, which the country's second smallest state passed on May 2014 and goes into effect July 1, has rippled across the food industry and has sparked a bitter and expensive food fight from opponents of the law.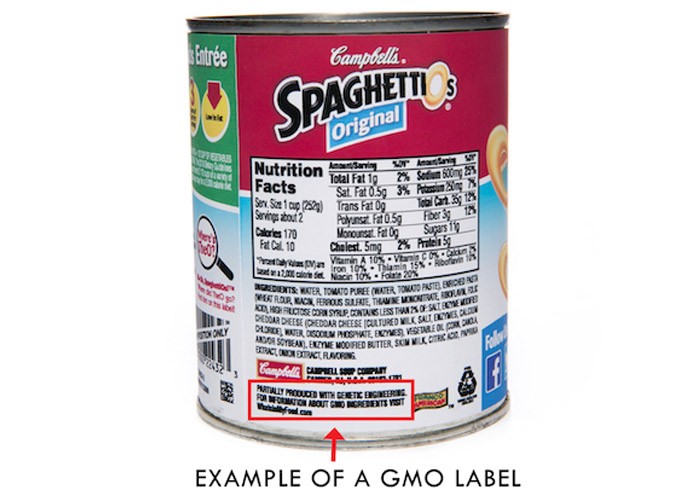 But with only 17 days to go, it looks like Big Food has unenthusiastically surrendered despite spending millions upon millions to fight state-by-state labeling mandates in court and to lobby Congress.
In March, Congress ultimately failed to pass an industry-approved bill introduced by Sen. Pat Roberts (R-Kan.) that would have prevented states from requiring labeling of GMO foods and stopped pending state laws that require labeling to go into effect.
Sen. Charles Grassley, a Senate Agriculture committee member, indicated it may be too late to enact a standard, nationwide labeling approach.
"I see it as very difficult to get a compromise," the Iowa Republican told the Des Moines Register earlier this month. "I hope something would develop this week that we could get something passed, but frankly, I doubt it."
According to Politico's latest Morning Agriculture blog, "Senate Agriculture committee chairman Pat Roberts and ranking member Debbie Stabenow are still trying to find common ground on GMO labeling legislation amid warnings from the food manufacturing, agriculture and biotechnology industries that time is running out before Vermont's mandatory labeling law takes effect July 1."
Congress, which returned from recess on June 6, now has only 14 working days to resolve the issue before the July 1 deadline.
Big Food believes that labeling GMO products for one state without labeling them for the 49 others would be costly, warning that labels would force the buck onto the consumer, or even scare them away completely. Although the food industry has consistently maintained the health and safety of GMOs, the overwhelming majority of Americans support labels on foods with such ingredients.
In recent months, titans such as Campbell's Soup Co., General Mills, Kellogg's and more have decided on their own to label such products sold nationwide.
As Minnesota's Star Tribune reported, these food companies appear resigned to GMO labeling despite having plenty of reservations:
In March, shortly after the Senate declined to vote on a national ban on mandatory on-package GMO labeling, General Mills said it would label products to comply with the Vermont law and distribute those products nationwide while awaiting a national standard.
In an e-mail exchange with the Star Tribune, a company spokeswoman called the packaging change "costly." Asked whether General Mills would now accept a national law that requires mandatory on-package GMO labels, the spokeswoman said, "The most important thing at this point is that we set a national standard so that we have certainty moving forward."
The editorial board of the Packer, a publication covering the fresh produce industry, came to terms with Vermont's label law in an op-ed, How to deal with Vermont.
The board reported on the United Fresh Produce Association's new white paper outlining steps that produce growers and retail members should take to prepare for Vermont's GMO law, and also bitterly huffed that shippers could simply choose not to work with the tiny state:
Shippers of GM-free product also don't need to do anything, and it seems unwise to us to begin labeling product as GM-free, thus unnecessarily spooking the consumer.
Of course, shippers could also decline to do business with receivers in the 49th-most populous state, home to about 600,000 consumers.
The United Fresh Produce Association's white paper is similar to the road map issued by the the Grocery Manufacturers Association (GMA), a trade group which represents more than 300 food and beverage titans such as ConAgra, Nestlé, Coca-Cola, Pepsi, Kellogg and Hershey.
As EcoWatch exclusively reported, back in October the GMA posted on its website a six page, 29-point FAQ in order "to respond to questions that companies have about compliance with the Vermont law," Roger Lowe, the executive vice president of GMA's Strategic Communications, told us via email.
It's clear that food companies are quietly preparing for Vermont's seemingly inevitable label law. Starting in 2017, companies that fail to comply with the state's GMO labeling law will be punished with a $1,000 fine each day if a product is not properly labeled.
Many other states are also working on their own labeling initiatives, with Connecticut and Maine enacting their own mandate when similar bills are passed by at least four other states.
YOU MIGHT ALSO LIKE
Brazil Won't Buy U.S. GMO Corn, Highlights Worldwide Divide Over GMOs
First Commercial Crop of GMO Arctic Apples About to Hit Market
EU Fails to Approve 'Technical Extension' for Weed-Killer Glyphosate
www.youtube.com
President Trump visited Cedar Rapids, Iowa on June 21 to speak to a large crowd in the U.S. Cellular Center at a political rally organized by his campaign.
As Trevor Noah noted during The Daily Show episode last night (starts at 2:25), the real reason Trump has these rallies is to "get back in front of his loyal crowds and feed of their energy." Noah believes that "Trump supporters are so on board with their dude he can say anything and they'll come along for the ride."
Keep reading...
Show less
www.youtube.com
By Andy Rowell
Any day now we will truly witness climate change in action. Within days at worst, maybe weeks at best, scientists predict that a huge section of the Larsen C ice shelf in Antarctica will break off into the ocean, in what is called a major "carving" event.
Keep reading...
Show less
www.facebook.com
By Francine Kershaw
Seismic airguns exploding in the ocean in search for oil and gas have devastating impacts on zooplankton, which are critical food sources for marine mammals, according to a new study in Nature. The blasting decimates one of the ocean's most vital groups of organisms over huge areas and may disrupt entire ecosystems.
And this devastating news comes on the heels of the National Marine Fisheries Service's proposal to authorize more than 90,000 miles of active seismic blasting. Based on the results of this study, the affected area would be approximately 135,000 square miles.
Keep reading...
Show less
By Jill Richardson
Is coconut oil:
good for you
bad for you
neither good nor bad
scientists don't know
The subject of this question is the source of a disagreement. Initially, the question was thought to be settled decades ago, when scientist Ancel Keys declared all saturated fats unhealthy. Coconut oil, which is solid at room temperature, is a saturated fat.
Keep reading...
Show less
The U.S. Fish and Wildlife Service removed grizzly bears in the Greater Yellowstone region on Thursday from the Endangered Species List. The decision comes despite serious concerns in the scientific community about a declining, isolated population with diminishing food resources and record-high mortalities, as well as strong opposition from an unprecedented number of Tribal Nations.
Keep reading...
Show less
ArborGen pine tree field test site in South Carolina. BJ McManama
By BJ McManama
ArborGen Corporation, a multinational conglomerate and leading supplier of seedlings for commercial forestry applications, has submitted an approval request to the U.S. Department of Agriculture, Animal and Plant Health Inspection Service to deregulate and widely distribute a eucalyptus tree genetically engineered (GE) to be freeze tolerant. This modification will allow this GE variety to be grown in the U.S. Southeast. The reason this non-native and highly invasive tree has been artificially created to grow outside of its tropical environment is to greatly expand production capacity for the highly controversial woody biomass industry.
Keep reading...
Show less
By Kari Hamerschlag
Many health conscious consumers are reducing their consumption of red meat in favor of chicken—especially products labeled and promoted as "100% natural"—believing they are a healthier option produced without routine antibiotics, artificial substances or other drugs.
Keep reading...
Show less
Jun. 22, 2017 04:26PM EST
Stephen Hawking repeated his warning that humanity needs to leave Earth and colonize the moon, Mars or other planets in order for our species to survive the impending doom of climate change.
"We have given our planet the disastrous gift of climate change ... When we we have reached similar crises there has usually been somewhere else to colonize ... But there is no new world, no utopia around the corner," he said. "We are running out of space, and the only places to go to are other worlds."
Keep reading...
Show less
Jun. 22, 2017 02:28PM EST
www.youtube.com
Keep reading...
Show less


Get EcoWatch in your inbox