This website uses cookies to ensure you get the best experience while browsing it. By clicking 'Got It' you're accepting these terms.
Impacted Landowners Demand EPA Revise Flawed Fracking Study
Oct. 30, 2015 09:08AM EST
Energy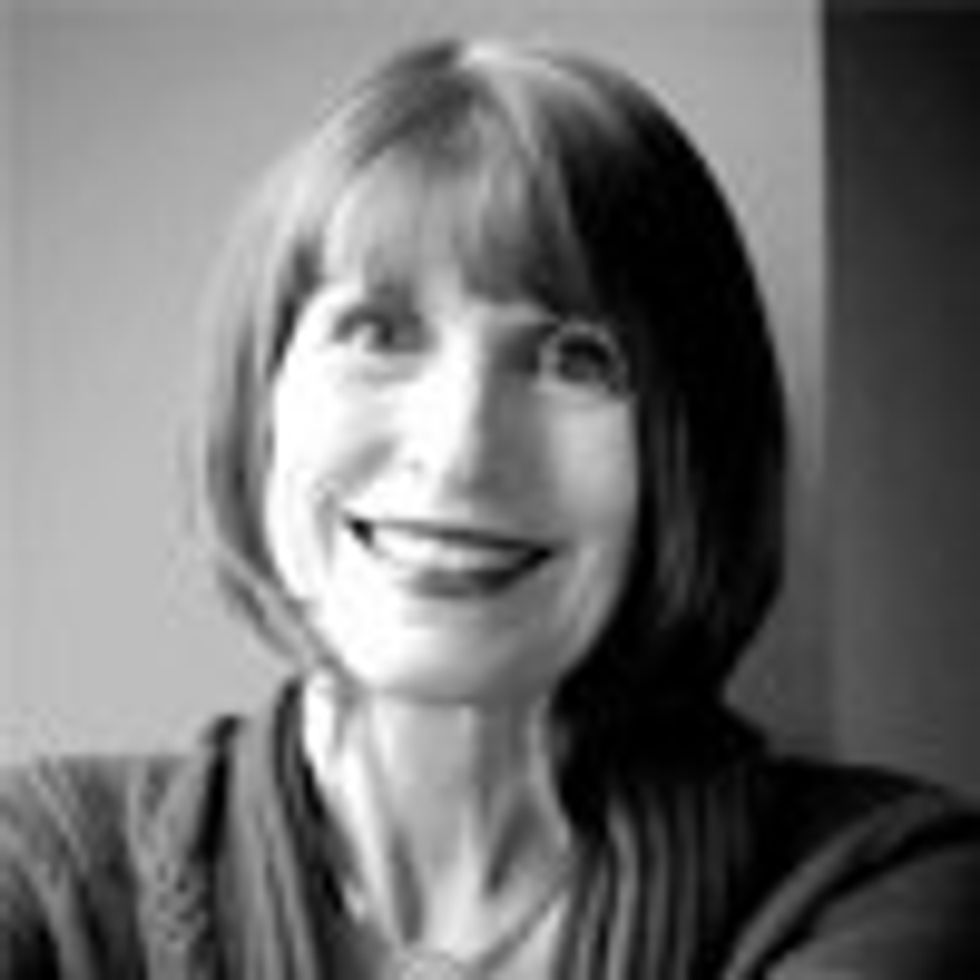 The U.S. Environmental Protection Agency's Scientific Advisory Board met this week to review the agency's draft assessment of the impact of fracking on drinking water resources, but the largely academic exercise got a dose of reality from residents of Dimock, Pennsylvania; Pavillion, Wyoming; and Parker County, Texas who have fought for years to get U.S. EPA to act.
Inexplicably, their cases of contamination were excluded in the thousands of pages that make up the EPA's assessment. Given only five minutes each, the residents demanded that the EPA stop ignoring their cases.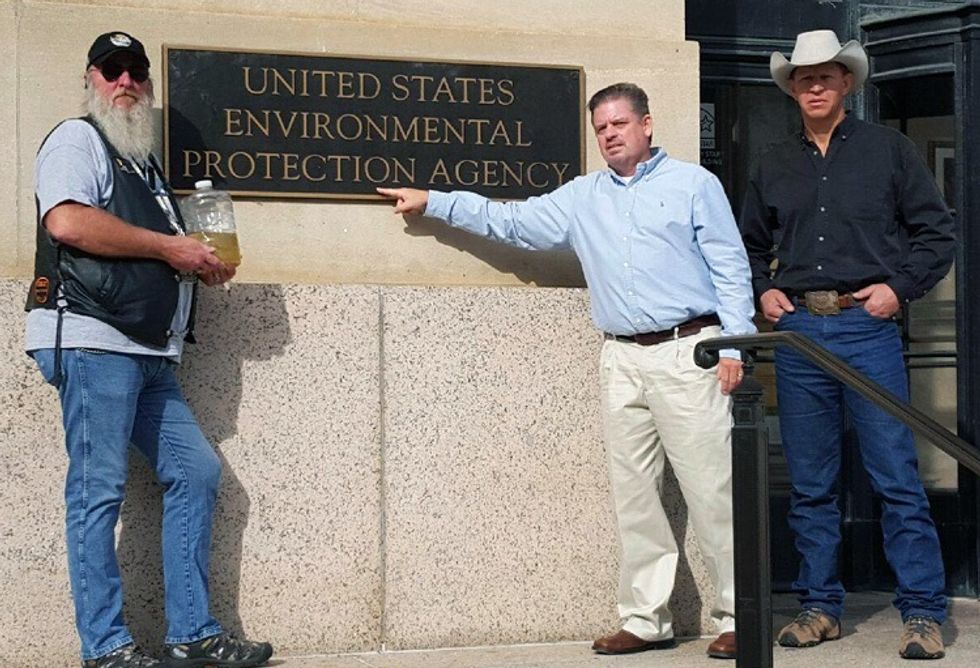 Ray Kemble, an affected landowner and former gas industry worker, testified, "In 2008, gas drilling caused my water to become poisoned. The Pennsylvania DEP and the EPA confirmed this contamination, but abandoned us in 2012 and did not even include us in their long-term study. I am here today to demand that EPA recognize us, include our case in this study, and reopen the investigation."
John Fenton, a rancher and affected landowner in Pavillion also spoke out. "When EPA launched its national study of fracking's drinking water impacts, we thought they'd look first here in Pavillion where they'd already found pollution. But instead they ignored us without explanation. Science means taking the facts as they are. But EPA seems to be intent on finding the facts to support the conclusion they've already reached—'fracking is safe.'"
Steve Lipsky, an affected homeowner in Weatherford, Texas added that "EPA omitted my case from their national drinking water study," and then asked, "Is that science? Whose side is EPA on?"
"We have tried for years now to get the EPA Administrator Gina McCarthy to meet with impacted residents across the country to hear their stories and to come up with ways that the agency can help those being harmed," said Craig Stevens, 6th generation landowner and member of Pennsylvania Patriots from the Marcellus Shale. "This has still not happened and we deserve better."
"While the EPA spent years conducting this study only to claim in their press releases that water contamination from fracking 'is not widespread or systemic,' I have been receiving calls on a regular basis from people across the state of Pennsylvania whose water and air has been polluted by this industry and who are paying the price with their health," said Ron Gulla, an impacted resident from Hickory, Pennsylvania. "I have been trying to help people who are being poisoned by this industry for years, while our federal agencies who are tasked with protecting these people has failed them."
It was vital that the EPA's Scientific Advisory Board hear these voices from the front lines, from people who have to deal with their water being poisoned. Not only has the agency been unresponsive, and failed to uphold its own basic mission to protect human health and the environment, the EPA—or perhaps more accurately the Obama Administration—misrepresented its own study when it claimed that "hydraulic fracturing activities have not led to widespread, systemic impacts to drinking water resources and identifies important vulnerabilities to drinking water resources."
Some of the Scientific Advisory Board members are listening, with one member describing the EPA's topline finding as "out of left field" and a "non sequitur relative to the body of the report." But at the same time, the oil and gas industry is well represented on the board—several repeatedly used "we" and "industry" interchangeably as they chimed in in defense of fracking.
The EPA has been unresponsive and is failing to uphold its own basic mission to protect human health and the environment. It's time for the agency to finally step up and serve the people, not the oil and gas industry. They could start by having a face-to-face with Administrator Gina McCarthy and affected individuals, rather than pretending they don't exist. And the Obama administration must stop greenwashing fracking and acknowledge that it's a dirty, polluting source of energy that harms our water, our climate, and our communities.
Here's a video of the testimony:
YOU MIGHT ALSO LIKE
Hillary Clinton Calls for Federal Investigation of Exxon
Imagine If Exxon Had Told the Truth on Climate Change
Alarming Uptick of Earthquakes in Kansas Linked to Fracking With 52 in Just Last Two Weeks
EcoWatch Daily Newsletter
Deserted view of NH24 near Akshardham Temple on day nine of the 21-day nationwide lockdown to curb the spread of coronavirus on April 2, 2020 in New Delhi, India. Raj K Raj / Hindustan Times via Getty Images
A Unicef social mobilizer uses a speaker as she carries out public health awareness to prevent the spread and detect the symptoms of the COVID-19 coronavirus by UNICEF at Mangateen IDP camp in Juba, South Sudan on April 2. ALEX MCBRIDE / AFP / Getty Images
By Eddie Ndopu
South Africa is ground zero for the coronavirus pandemic in Africa.
Its townships are typical of high-density neighbourhoods across the continent where self-isolation will be extremely challenging.
The failure to eradicate extreme poverty is a threat beyond the countries in question.
The outside of the Food and Drug Administration headquarters in White Oak, Md. on Nov. 9, 2015. Al Drago / CQ Roll Call
The U.S. Food and Drug Administration has approved the use of two malarial drugs to treat and prevent COVID-19, the respiratory infection caused by the SARS-CoV-2 coronavirus, despite only anecdotal evidence that either is proven effective in treating or slowing the progression of the disease in seriously ill patients.

Some
speculate
that the dissemination of the Antarctic beeches or Nothofagus moorei (seen above in Australia) dates to the time when
Antarctica
, Australia and
South America
were connected. Auscape / Universal Images Group / Getty Images
A team of scientists drilled into the ground near the South Pole to discover forest and fossils from the Cretaceous nearly 90 million years ago, which is the time when dinosaurs roamed the Earth, as the BBC reported.
The recovery of elephant seals is one of the "signs of hope" that scientists say show the oceans can recover swiftly if we let them. NOAA /
CC BY 2.0