Illinois Powers 91 Communities With 100 Percent Clean Energy
Mar. 08, 2014 10:30AM EST
Business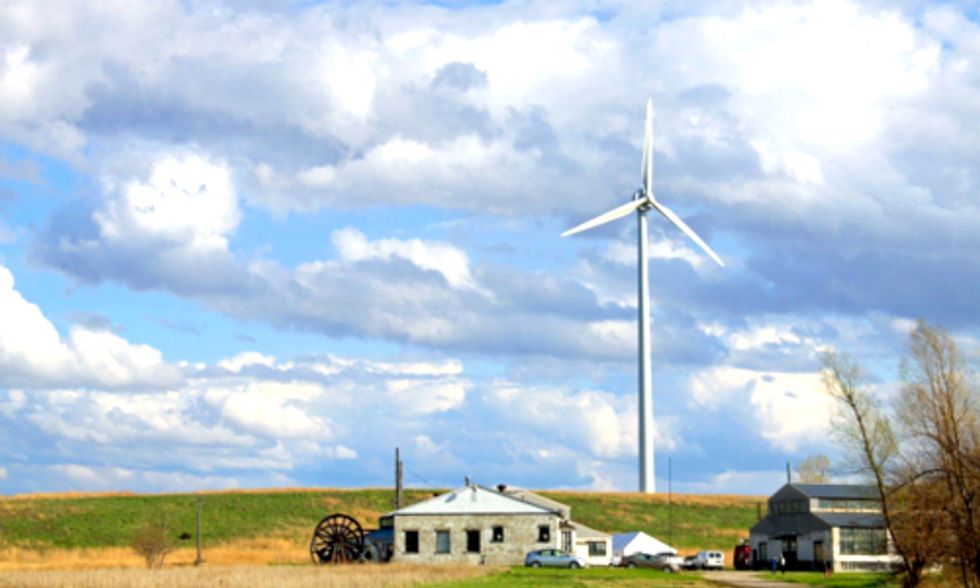 Many people don't know of a state with more than one community using 100-percent renewable electricity, but one state has nearly 100 of them.
Illinois has 91 communities that have achieved 100-percent renewable energy, according to "Leading from the Middle: How Illinois Communities Unleashed Renewable Energy," a report released Friday by the Environmental Law & Policy Center, Sierra Club, World Wildlife Fund, LEAN Energy US, the Illinois Solar Energy Association and George Washington University Solar Institute. Each of the communities used group buying power to purchase electricity with renewable energy credits.
Illinois is one of six states in the country that allows community choice aggregation (CCA), a system where residents can use their bulk purchasing to solicit bids from energy providers.
"We look at community aggregation as a way to get our city a great price on electricity, and we see it as a way to advance our sustainability goals," said Chris Koos, mayor of Normal, Ill. "We are proud that Normal and almost 100 other Illinois cities and towns are model for the nation in having those two goals go hand-in-hand."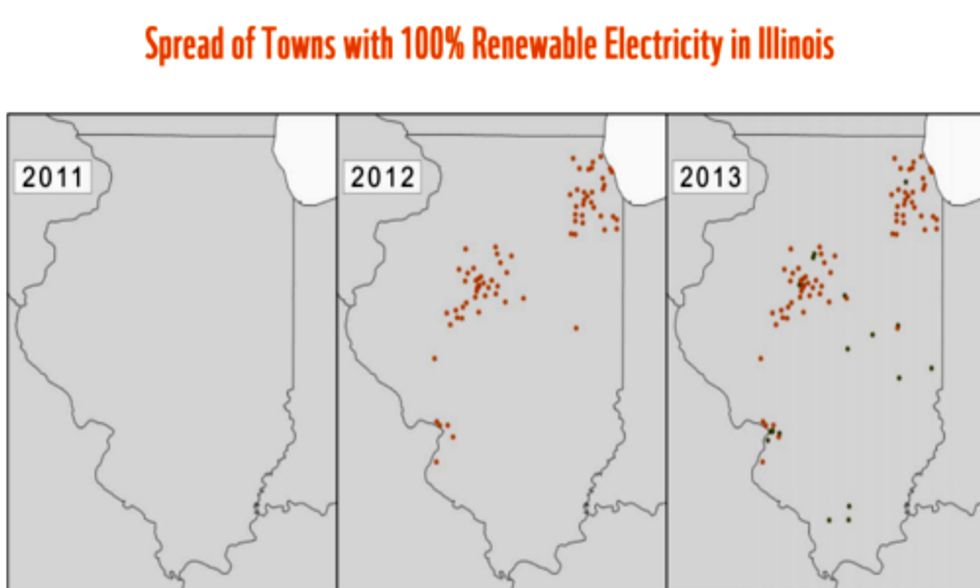 The 91 municipalities, villages and communities represent about 1.7 million people.
According to the reporting agencies, bid requests can demand a mix of energy sources. In Illinois, the 91 communities stipulated that all electricity is offset by renewable energy credits, or energy that comes from the likes of wind, solar and geothermal sources. New Jersey, Ohio, California, Rhode Island and Massachusetts are the other states that allow CCA.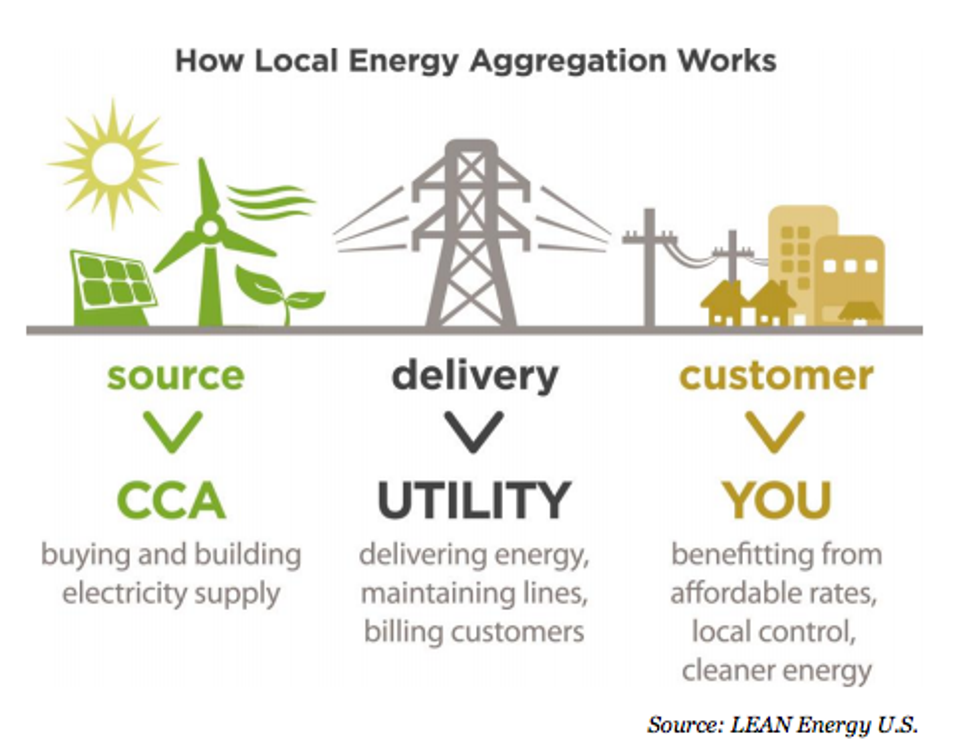 "The findings of today's report are an example of Illinois leading our country's movement to a more sustainable future from the community level," said U.S. Sen. Dick Durbin, D-Ill. "Communities up and down the state have banded together to pursue renewable electricity, reducing both their utility costs and the state's environmental footprint. Illinois is showing what can happen when change at the local level is harnessed to create a collective movement, and I hope other states take notice."
The report includes individual stories about various Illinois communities and how they used purchasing power to go green, including Oak Park Village, known as the first U.S. city to secure 100-percent renewable energy for its residents via CCA.
"We saw [municipal] aggregation as not just being about the best price, but about responding to the idea of preparing for climate change and a smart community future," said K.C. Doyle, Oak Park's
sustainability manager.
"In the process, it went from being a dialogue about devastation to a conversation about hope."
Visit EcoWatch's RENEWABLES page for more related news on this topic.

EcoWatch Daily Newsletter