This website uses cookies to ensure you get the best experience while browsing it. By clicking 'Got It' you're accepting these terms.


The best of EcoWatch, right in your inbox. Sign up for our email newsletter!
IKEA Plans to Ditch Toxic Polystyrene for Biodegradable Mushroom Packaging
Mar. 04, 2016 10:20AM EST
Business
IKEA is planning to switch up their packaging in an effort to slash waste and increase recycling. The Swedish furniture giant is in talks to replace its polystyrene packaging with biodegradable fungus, The Telegraph reported.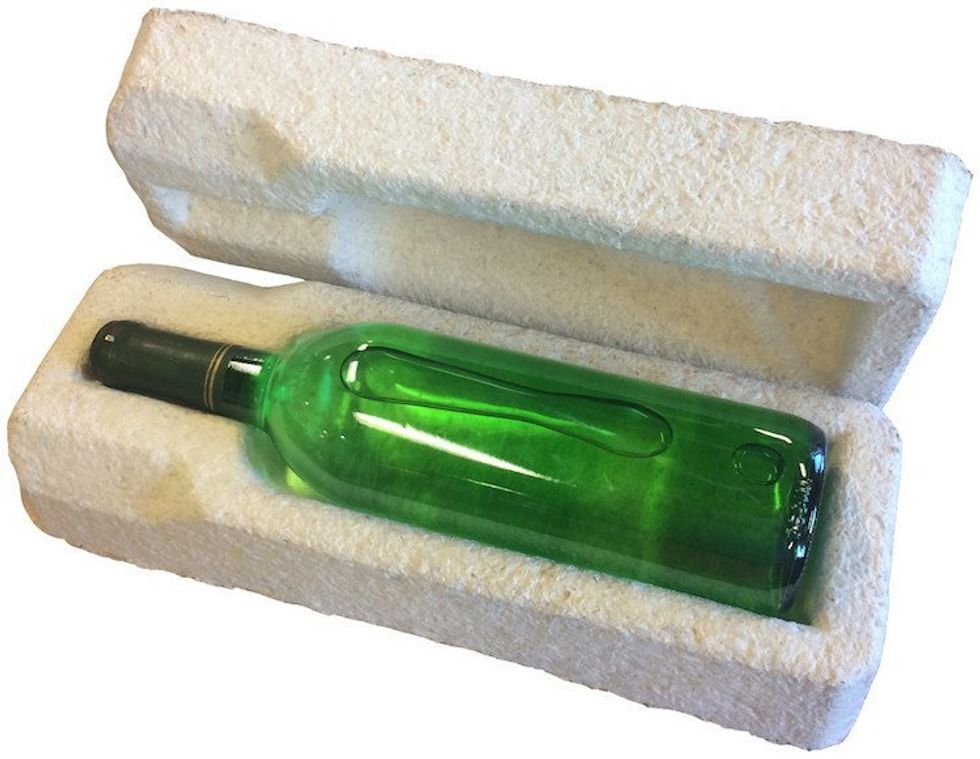 Ecovative's Mushroom Packaging uses mushroom roots and recycled farm waste to create packaging. Photo credit: Evocative
"We are looking for innovative alternatives to materials, such as replacing our polystyrene packaging with mycelium-fungi packaging," Joanna Yarrow, head of sustainability for IKEA in the UK, told The Telegraph.
The retailer is reportedly considering Evocative Design's compostable and biodegradable Mushroom Packaging that's made of mycelium (basically the root structure of mushrooms) and agricultural waste such as corn husks and stalks.
According to the Albany Times Union, IKEA goes through 7,400 truckloads of expanded polystyrene foam annually to package its flatpacks of furniture.
Non-biodegradable, petroleum-based polystyrene—which you might know under its trade name, Styrofoam—is difficult to recycle, meaning this No. 6 plastic often ends up in the landfill.
Unlike traditional styrofoam packaging such as fast food containers and packing peanuts, Mushroom Packaging naturally biodegrades in a compost or backyard in a few weeks.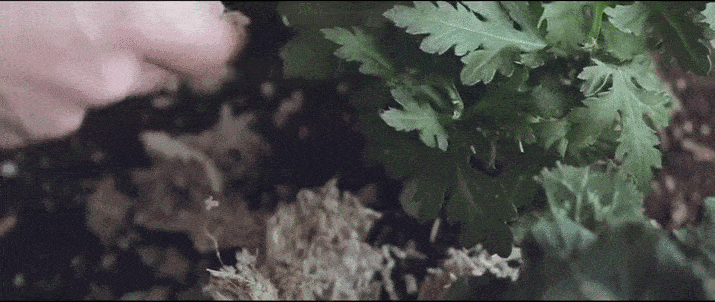 As EcoWatch reported, Mushroom Materials provides protective packaging to ship a range of products from wines to furniture delicate electronics.
To create a solid structure, the fungus fibers and waste bind together over the course of a few days. The materials are then dried to stop growth and prevent it from producing mushrooms or spores.
"The great thing about mycelium is you can grow it into a mold that then fits exactly. You can create bespoke packaging," Yarrow said at a recent Aldersgate Group sustainability event in London.
IKEA is looking at introducing the climate friendly product packaging because "a lot of products come in polystyrene, traditionally, which can't be—or is very difficult to—recycle," Yarrow said.
The New York-based biomaterials company works with companies such Dell and Crate & Barrel. The material is also being used to make surfboards and drones.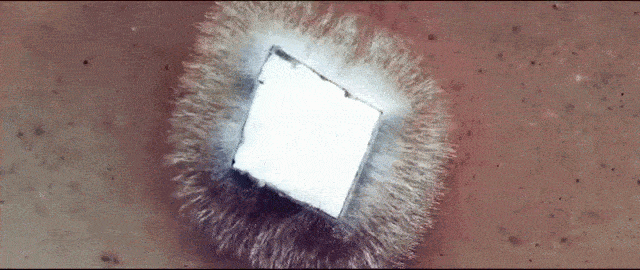 Mushroom Materials are cost competitive with plastic foams at volume, the company says. According to Marketplace, Evocative can keep prices down "because it doesn't rely on fossil fuels to produce materials. It doesn't have an expensive factory, just molds that hold the Myco Foam while it hardens."
An IKEA spokesman confirmed to The Telegraph that they were working with Evocative.
"IKEA wants to have a positive impact on people and planet, which includes taking a lead in turning waste into resources, developing reverse material flows for waste materials and ensuring key parts of our range are easily recycled," the spokesman said.
"IKEA has committed to take a lead in reducing its use of fossil–based materials while increasing its use of renewable and recycled materials."
An Ecovative spokeswoman told The Albany Times Union there has been no formal announcement regarding a partnership with IKEA.
"Ecovative does not discuss partnerships prior to joint announcements," she said.
YOU MIGHT ALSO LIKE 
Nation's First Vegan-Certified Farm Is Booming in Philly
Earth Institute Student Transforms Passion Into Action
World's First and Only Sunglasses Made From 100% Reclaimed Fishing Nets
EcoWatch Daily Newsletter
Pexels
Up to 20% of people may have a food addiction or exhibit addictive-like eating behavior.
Spiced hot chocolate. Lilechka75 / iStock / Getty Images
Food is the cornerstone of the holiday season. It brings friends and family together to share memories, cultural traditions, and great flavors.
Solar panels at the Renewable Hydrogen Fueling and Production Station on Joint Base Pearl Harbor-Hickam. U.S. Navy / Mass Communication Specialist 2nd Class Daniel Barker / Released
By Tara Lohan
Three years into the Trump administration, its anti-climate and anti-science agenda is well established. Despite dire warnings from the world's leading scientists about the threats from rising greenhouse gas emissions, the administration has stubbornly continued to deny climate change, obstructed and undermined efforts to curb it, and moved again and again to roll back existing regulations that help reduce emissions.
Pexels
Rye bread tends to have a darker color and stronger, earthier taste than regular white and wheat bread, which is one reason why many people enjoy it.
Elva Etienne / Moment / Getty Images
By Ketura Persellin
Gift-giving is filled with minefields, but the Environmental Working Group's (EWG) got your back, so you don't need to worry about inadvertently giving family members presents laden with toxic chemicals. With that in mind, here are our suggestions for gifts to give your family this season.