This website uses cookies to ensure you get the best experience while browsing it. By clicking 'Got It' you're accepting these terms.


The best of EcoWatch, right in your inbox. Sign up for our email newsletter!
IKEA Plans to Ditch Toxic Polystyrene for Biodegradable Mushroom Packaging
Mar. 04, 2016 10:20AM EST
Business
IKEA is planning to switch up their packaging in an effort to slash waste and increase recycling. The Swedish furniture giant is in talks to replace its polystyrene packaging with biodegradable fungus, The Telegraph reported.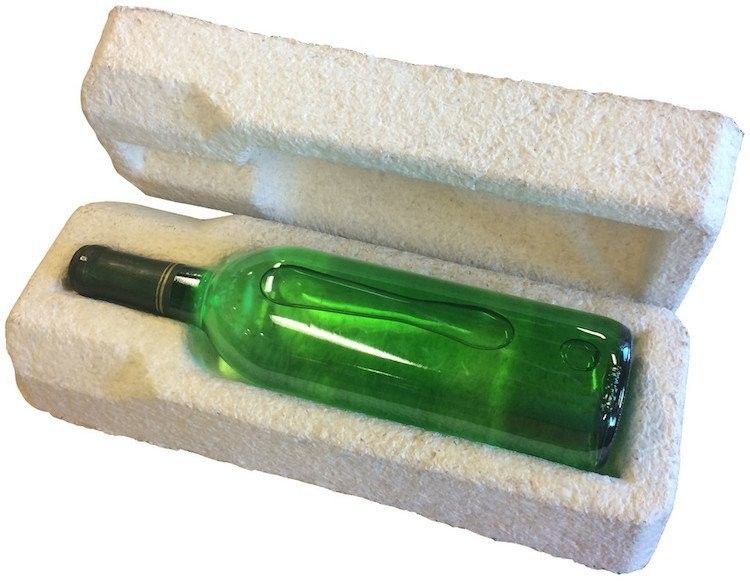 Ecovative's Mushroom Packaging uses mushroom roots and recycled farm waste to create packaging. Photo credit: Evocative
"We are looking for innovative alternatives to materials, such as replacing our polystyrene packaging with mycelium-fungi packaging," Joanna Yarrow, head of sustainability for IKEA in the UK, told The Telegraph.
The retailer is reportedly considering Evocative Design's compostable and biodegradable Mushroom Packaging that's made of mycelium (basically the root structure of mushrooms) and agricultural waste such as corn husks and stalks.
According to the Albany Times Union, IKEA goes through 7,400 truckloads of expanded polystyrene foam annually to package its flatpacks of furniture.
Non-biodegradable, petroleum-based polystyrene—which you might know under its trade name, Styrofoam—is difficult to recycle, meaning this No. 6 plastic often ends up in the landfill.
Unlike traditional styrofoam packaging such as fast food containers and packing peanuts, Mushroom Packaging naturally biodegrades in a compost or backyard in a few weeks.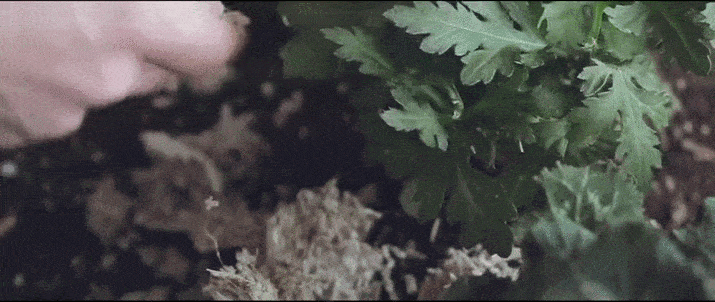 As EcoWatch reported, Mushroom Materials provides protective packaging to ship a range of products from wines to furniture delicate electronics.
To create a solid structure, the fungus fibers and waste bind together over the course of a few days. The materials are then dried to stop growth and prevent it from producing mushrooms or spores.
"The great thing about mycelium is you can grow it into a mold that then fits exactly. You can create bespoke packaging," Yarrow said at a recent Aldersgate Group sustainability event in London.
IKEA is looking at introducing the climate friendly product packaging because "a lot of products come in polystyrene, traditionally, which can't be—or is very difficult to—recycle," Yarrow said.
The New York-based biomaterials company works with companies such Dell and Crate & Barrel. The material is also being used to make surfboards and drones.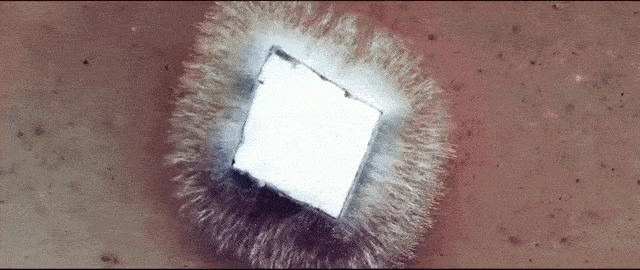 Mushroom Materials are cost competitive with plastic foams at volume, the company says. According to Marketplace, Evocative can keep prices down "because it doesn't rely on fossil fuels to produce materials. It doesn't have an expensive factory, just molds that hold the Myco Foam while it hardens."
An IKEA spokesman confirmed to The Telegraph that they were working with Evocative.
"IKEA wants to have a positive impact on people and planet, which includes taking a lead in turning waste into resources, developing reverse material flows for waste materials and ensuring key parts of our range are easily recycled," the spokesman said.
"IKEA has committed to take a lead in reducing its use of fossil–based materials while increasing its use of renewable and recycled materials."
An Ecovative spokeswoman told The Albany Times Union there has been no formal announcement regarding a partnership with IKEA.
"Ecovative does not discuss partnerships prior to joint announcements," she said.
YOU MIGHT ALSO LIKE 
Nation's First Vegan-Certified Farm Is Booming in Philly
Earth Institute Student Transforms Passion Into Action
World's First and Only Sunglasses Made From 100% Reclaimed Fishing Nets
EcoWatch Daily Newsletter
Sesame, three months old, at Seal Rescue Irleand.
Screenshot / Seal Rescue Ireland Instagram
On Friday, Seal Rescue Ireland released Sesame the seal into the ocean after five months of rehabilitation at the Seal Rescue Ireland facility. Watch the release on EcoWatch's Facebook.

Beer packs of Guinness will now come in a cardboard box. Diageo

By Jordan Davidson
Guinness is joining the fight against single use plastic. The brewer has seen enough hapless turtles and marine life suffering from the scourge of plastic.
fstop123 / iStock / Getty Images Plus
At EcoWatch, our team knows that changing personal habits and taking actions that contribute to a better planet is an ongoing journey. Earth Day, happening on April 22, is a great reminder for all of us to learn more about the environmental costs of our behaviors like food waste or fast fashion.
To offer readers some inspiration this Earth Day, our team rounded up their top picks for films to watch. So, sit back and take in one of these documentary films this Earth Day. Maybe it will spark a small change you can make in your own life.
Maskot / Getty Images
People of all ages are spending more of their day looking at their phones, computers and television screens, but parents now have another reason for limiting how much screen time their children get — it could lead to behavioral problems.
Rapper and comedian Lil Dicky released a 7-minute climate change awareness song and video today, ahead of Earth Day on Monday, with proceeds going to the Leonardo DiCaprio Foundation.
Pexels
By Eoin Higgins
The New York City Council passed the world's "largest single carbon reduction effort that any city, anywhere, has ever put forward" on Thursday afternoon, marking a major milestone in the fight against the climate crisis.
Jason Momoa speaking at the 2018 San Diego Comic Con International, for "Aquaman" on July 21, 2018.
Gage Skidmore / Flickr
From Khal Drogo in Game of Thrones to Aquaman, some of actor Jason Momoa's most iconic roles have been linked to the beard he has worn since 2012.
But on Wednesday he decided it was "time to make a change," for himself and for the planet. A video posted on Instagram showed him beginning to shave his beard in a bid to raise awareness about plastic pollution, the Huffington Post reported.
IMF Managing Director Christine Lagarde (L) and broadcaster and natural historian David Attenborough take part in a discussion on nature and the economy in Washington, DC, April 11. MANDEL NGAN / AFP / Getty Images