This website uses cookies to ensure you get the best experience while browsing it. By clicking 'Got It' you're accepting these terms.
IKEA Plans to Ditch Toxic Polystyrene for Biodegradable Mushroom Packaging
Mar. 04, 2016 10:20AM EST
Business
IKEA is planning to switch up their packaging in an effort to slash waste and increase recycling. The Swedish furniture giant is in talks to replace its polystyrene packaging with biodegradable fungus, The Telegraph reported.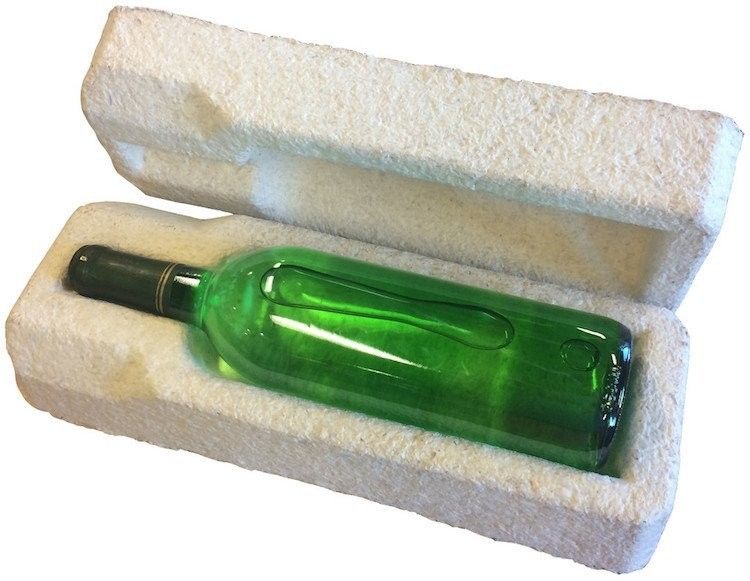 Ecovative's Mushroom Packaging uses mushroom roots and recycled farm waste to create packaging. Photo credit: Evocative
"We are looking for innovative alternatives to materials, such as replacing our polystyrene packaging with mycelium-fungi packaging," Joanna Yarrow, head of sustainability for IKEA in the UK, told The Telegraph.
The retailer is reportedly considering Evocative Design's compostable and biodegradable Mushroom Packaging that's made of mycelium (basically the root structure of mushrooms) and agricultural waste such as corn husks and stalks.
According to the Albany Times Union, IKEA goes through 7,400 truckloads of expanded polystyrene foam annually to package its flatpacks of furniture.
Non-biodegradable, petroleum-based polystyrene—which you might know under its trade name, Styrofoam—is difficult to recycle, meaning this No. 6 plastic often ends up in the landfill.
Unlike traditional styrofoam packaging such as fast food containers and packing peanuts, Mushroom Packaging naturally biodegrades in a compost or backyard in a few weeks.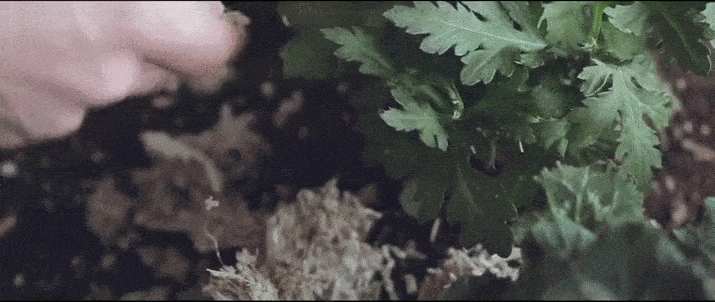 As EcoWatch reported, Mushroom Materials provides protective packaging to ship a range of products from wines to furniture delicate electronics.
To create a solid structure, the fungus fibers and waste bind together over the course of a few days. The materials are then dried to stop growth and prevent it from producing mushrooms or spores.
"The great thing about mycelium is you can grow it into a mold that then fits exactly. You can create bespoke packaging," Yarrow said at a recent Aldersgate Group sustainability event in London.
IKEA is looking at introducing the climate friendly product packaging because "a lot of products come in polystyrene, traditionally, which can't be—or is very difficult to—recycle," Yarrow said.
The New York-based biomaterials company works with companies such Dell and Crate & Barrel. The material is also being used to make surfboards and drones.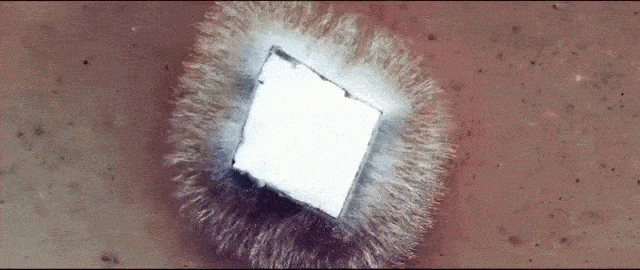 Mushroom Materials are cost competitive with plastic foams at volume, the company says. According to Marketplace, Evocative can keep prices down "because it doesn't rely on fossil fuels to produce materials. It doesn't have an expensive factory, just molds that hold the Myco Foam while it hardens."
An IKEA spokesman confirmed to The Telegraph that they were working with Evocative.
"IKEA wants to have a positive impact on people and planet, which includes taking a lead in turning waste into resources, developing reverse material flows for waste materials and ensuring key parts of our range are easily recycled," the spokesman said.
"IKEA has committed to take a lead in reducing its use of fossil–based materials while increasing its use of renewable and recycled materials."
An Ecovative spokeswoman told The Albany Times Union there has been no formal announcement regarding a partnership with IKEA.
"Ecovative does not discuss partnerships prior to joint announcements," she said.
YOU MIGHT ALSO LIKE 
Nation's First Vegan-Certified Farm Is Booming in Philly
Earth Institute Student Transforms Passion Into Action
World's First and Only Sunglasses Made From 100% Reclaimed Fishing Nets
EcoWatch Daily Newsletter
Hedges, 2019 © Hugh Hayden. All photos courtesy of Lisson Gallery
By Patrick Rogers
"I'm really into trees," said the sculptor Hugh Hayden. "I'm drawn to plants."
BruceBlock / iStock / Getty Images
Thanks to their high concentration of powerful plant compounds, foods with a natural purple hue offer a wide array of health benefits.
Environmental Investigation Agency
Last week, the Peruvian Palm Oil Producers' Association (JUNPALMA) promised to enter into an agreement for sustainable and deforestation-free palm oil production. The promise was secured by the U.S. based National Wildlife Federation (NWF) in collaboration with the local government, growers and the independent conservation organization Sociedad Peruana de Ecodesarrollo.
Pixabay
Leaked documents show that Jair Bolsonaro's government intends to use the Brazilian president's hate speech to isolate minorities living in the Amazon region. The PowerPoint slides, which democraciaAbierta has seen, also reveal plans to implement predatory projects that could have a devastating environmental impact.
XL CATLIN SEAVIEW SURVEY / THE OCEAN AGENCY
Hope may be on the horizon for the world's depleted coral reefs thanks to scientists who successfully reproduced endangered corals in a laboratory setting for the first time, according to Reuters.
Last week we received positive news on the border wall's imminent construction in an Arizona wildlife refuge. The Trump administration delayed construction of the wall through about 60 miles of federal wildlife preserves.
PhotoAlto / Frederic Cirou / Getty Images
Drinking water treated with fluoride during pregnancy may lead to lower IQs in children, a controversial new study has found.