IKEA Plans to Ditch Toxic Polystyrene for Biodegradable Mushroom Packaging
IKEA is planning to switch up their packaging in an effort to slash waste and increase recycling. The Swedish furniture giant is in talks to replace its polystyrene packaging with biodegradable fungus, The Telegraph reported.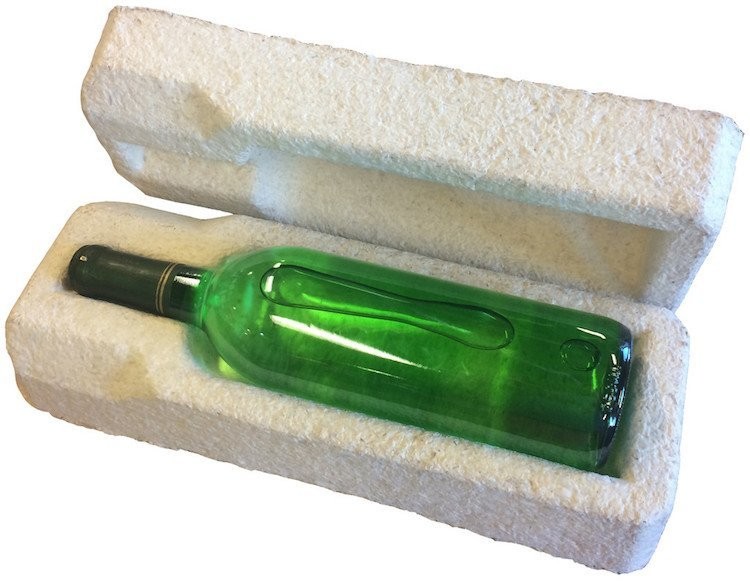 Ecovative's Mushroom Packaging uses mushroom roots and recycled farm waste to create packaging. Photo credit: Evocative
"We are looking for innovative alternatives to materials, such as replacing our polystyrene packaging with mycelium-fungi packaging," Joanna Yarrow, head of sustainability for IKEA in the UK, told The Telegraph.
The retailer is reportedly considering Evocative Design's compostable and biodegradable Mushroom Packaging that's made of mycelium (basically the root structure of mushrooms) and agricultural waste such as corn husks and stalks.
According to the Albany Times Union, IKEA goes through 7,400 truckloads of expanded polystyrene foam annually to package its flatpacks of furniture.
Non-biodegradable, petroleum-based polystyrene—which you might know under its trade name, Styrofoam—is difficult to recycle, meaning this No. 6 plastic often ends up in the landfill.
Unlike traditional styrofoam packaging such as fast food containers and packing peanuts, Mushroom Packaging naturally biodegrades in a compost or backyard in a few weeks.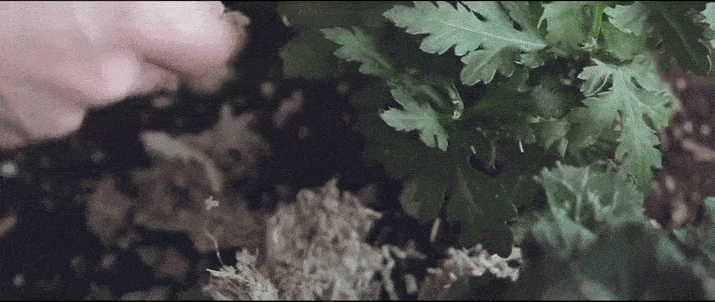 As EcoWatch reported, Mushroom Materials provides protective packaging to ship a range of products from wines to furniture delicate electronics.
To create a solid structure, the fungus fibers and waste bind together over the course of a few days. The materials are then dried to stop growth and prevent it from producing mushrooms or spores.
"The great thing about mycelium is you can grow it into a mold that then fits exactly. You can create bespoke packaging," Yarrow said at a recent Aldersgate Group sustainability event in London.
IKEA is looking at introducing the climate friendly product packaging because "a lot of products come in polystyrene, traditionally, which can't be—or is very difficult to—recycle," Yarrow said.
The New York-based biomaterials company works with companies such Dell and Crate & Barrel. The material is also being used to make surfboards and drones.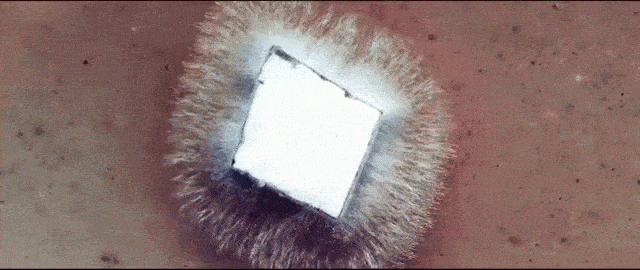 Mushroom Materials are cost competitive with plastic foams at volume, the company says. According to Marketplace, Evocative can keep prices down "because it doesn't rely on fossil fuels to produce materials. It doesn't have an expensive factory, just molds that hold the Myco Foam while it hardens."
An IKEA spokesman confirmed to The Telegraph that they were working with Evocative.
"IKEA wants to have a positive impact on people and planet, which includes taking a lead in turning waste into resources, developing reverse material flows for waste materials and ensuring key parts of our range are easily recycled," the spokesman said.
"IKEA has committed to take a lead in reducing its use of fossil–based materials while increasing its use of renewable and recycled materials."
An Ecovative spokeswoman told The Albany Times Union there has been no formal announcement regarding a partnership with IKEA.
"Ecovative does not discuss partnerships prior to joint announcements," she said.
YOU MIGHT ALSO LIKE 
Nation's First Vegan-Certified Farm Is Booming in Philly
Earth Institute Student Transforms Passion Into Action
World's First and Only Sunglasses Made From 100% Reclaimed Fishing Nets
A coalition of conservation groups and others announced Thursday that a historic number of comments and petitions of support have been submitted to the U.S. Department of the Interior in support of Bears Ears National Monument. Despite the entirely inadequate 15-day comment period ending on May 26, more than 685,000 comments in support of Bears Ears National Monument have been collected.
Keep reading...
Show less
Rink Glacier in western Greenland, with a meltwater lake visible center. NASA/OIB
Scientists have had their eyes on Greenland as its iconic glaciers have begun disappearing due to a warming climate. But, what they didn't expect to see was a whole new type of melting.
Keep reading...
Show less
Mountain View Fire
By Lena Moffitt
An oil tanker in Mead, Colorado exploded, killing one and injuring three on Thursday. Authorities are continuing to investigate the cause of the explosion.
Keep reading...
Show less
Banner created by Alliance for Climate Education
Keep reading...
Show less
Twenty-two GOP senators sent a letter Thursday urging Donald Trump to pull out of the Paris agreement. They argued remaining in the deal could "upend" the administration's ability "to fulfill its goal of rescinding the Clean Power Plan."
Keep reading...
Show less
By Cheryl Johncox
The Federal Energy Regulatory Commission (FERC) rejected on Thursday Energy Transfer Partners' request to resume horizontal directional drilling at two sites for its Rover fracked gas pipeline. This rejection comes after numerous leaks into Ohio's wetlands, and Clean Air and Clean Water act violations. FERC has halted the process at only eight locations of the 32 where drilling is taking place under Ohio's wetlands and streams.
Keep reading...
Show less
By Nadia Prupis
A majority of people in eight countries say they are ready to change their lifestyles if it would prevent climate catastrophe, a survey on global threats released Wednesday found.
Keep reading...
Show less
May. 25, 2017 01:55PM EST
Bill Maher is sick of billionaires' obsession with Mars, more like "Mars-a-Lago," he said.
In a new animation produced by ATTN:, the popular talk show host of Real Time, discusses the perils of our planet, including how "climate change is killing us."
Keep reading...
Show less