This website uses cookies to ensure you get the best experience while browsing it. By clicking 'Got It' you're accepting these terms.
Ignoring Scientific Review Is the Norm When Designating Critical Habitat for Endangered Species
Jul. 05, 2012 09:15AM EST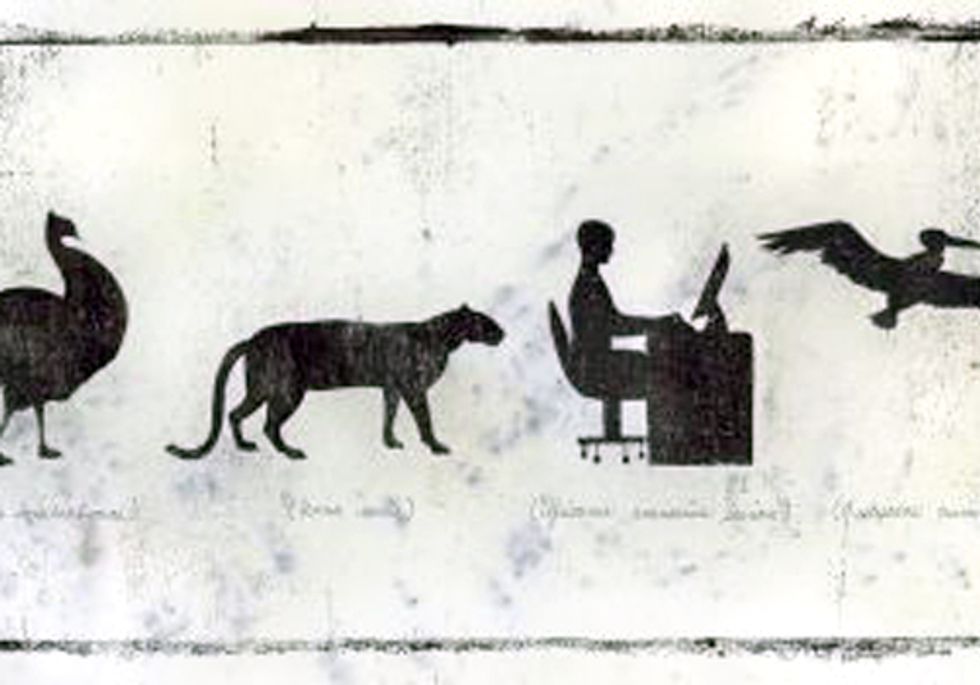 A new study in the international journal Bioscience finds that the U.S. Fish and Wildlife Service (FWS) routinely ignored scientific peer review when designating protected critical habitat for endangered species. According to the study published this month, the agency ignored recommendations by scientific experts to add areas to critical habitat to ensure the survival and recovery of endangered species 92 percent of the time. 
"Our study shows the U.S. Fish and Wildlife Service completely failed to rely on the best available science when deciding which habitat to protect for some of America's most endangered species," said Noah Greenwald, endangered species director at the Center for Biological Diversity and lead author of the peer-reviewed study. "This isn't some meaningless bureaucratic oversight. Ignoring scientists' advice jeopardizes the survival and recovery of endangered species."
The designation of critical habitat is a key step in protecting the most important areas used by endangered species. Species with protected critical habitat are twice as likely to be recovering as those without it. As part of making a designation, the Fish and Wildlife Service must have experts outside the agency review the proposed designation to make sure it's scientifically sound and suitable to help species survive and recover.
Using data obtained through the Freedom of Information Act, the study reviewed 169 peer reviews of 42 critical habitat designations for 336 species covering a five-year period (2002-2007). Of the 169 reviews, 85 recommended adding areas and 19 recommended subtracting areas. In response, the agency added areas in only four cases and subtracted areas in only nine cases. After peer review, 81 percent (34) of the 42 critical habitat designations were reduced by an average of 43 percent.
"Routinely, the agency dismisses scientific advice on the grounds that they need 'flexibility' to better serve endangered species," said Stuart Pimm, chair of conservation at Duke University and one of the study's authors. "There is absolutely no evidence that, in consistently denying threatened species their needed habitats, any species has benefited."
In addition to examining the peer reviews, the study presented case studies examining the process for designating critical habitat for the southwestern willow flycatcher and Cape Sable seaside sparrow. In the case of the flycatcher, the peer reviewers faulted the proposed designation for failing to include areas recommended by a scientific recovery plan. Rather than add additional areas, however, the agency cut the designation by 53 percent at the behest of a former political appointee at the Department of the Interior. In the case of the sparrow, the agency cut an area from critical habitat against the advice of peer reviewers (one of whom described the area as "extremely important") based on the false premise that designation of critical habitat would conflict with Everglades restoration. 
"Science, not politics, ought to drive which habitat is protected for endangered species," said Greenwald. "Obtaining peer review shouldn't simply be about checking off a box on a form. Saving species means saving the places they live and, when it comes to that, our best scientists need to be listened to."
The study is the first to systematically examine a government agency's response to peer review of its decisions. Peer review of government decisions is fundamentally different from peer review of scientific studies in that there is no editor to determine whether peer review has been properly considered or, if appropriate, followed. To rectify this situation, the study recommends appointing an arbiter to oversee the government's response to peer review and giving agency scientists more independence to ensure closer adherence to scientific information. 
Visit EcoWatch's ENDANGERED SPECIES ACT page for more related news on this topic.
EcoWatch Daily Newsletter
A new report spotlights a U.N. estimate that at least 275 million people rely on healthy coral reefs. A sea turtle near the Heron Island in the Great Barrier Reef is seen above. THE OCEAN AGENCY / XL CATLIN SEAVIEW SURVEY
In a new report about how the world's coral reefs face "the combined threats of climate change, pollution, and overfishing" — endangering the future of marine biodiversity — a London-based nonprofit calls for greater global efforts to end the climate crisis and ensure the survival of these vital underwater ecosystems.
Half of the extracted resources used were sand, clay, gravel and cement, seen above, for building, along with the other minerals that produce fertilizer. Cavan Images / Cavan / Getty Images
The world is using up more and more resources and global recycling is falling. That's the grim takeaway from a new report by the Circle Economy think tank, which found that the world used up more than 110 billion tons, or 100.6 billion metric tons, of natural resources, as Agence France-Presse (AFP) reported.
By Gero Rueter
Heating with coal, oil and natural gas accounts for around a quarter of global greenhouse gas emissions. But that's something we can change, says Wolfgang Feist, founder of the Passive House Institute in the western German city of Darmstadt.

By George Citroner
Recent research finds that official government figures may be underestimating drug deaths by half.
Researchers estimate that 142,000 people died due to drug use in 2016.
Drug use decreases life expectancy after age 15 by 1.4 years for men and by just under 1 year for women, on average.
Government records may be severely underreporting how many Americans die from drug use, according to a new study by researchers from the University of Pennsylvania and Georgetown University.
Water coolers in front of shut-off water fountains at Center School in Stow, MA on Sept. 4, 2019 after elevated levels of PFAS were found in the water. David L. Ryan / The Boston Globe via Getty Images
In a new nationwide assessment of drinking water systems, the Environmental Working Group found that toxic fluorinated chemicals known as PFAS are far more prevalent than previously thought.