This website uses cookies to ensure you get the best experience while browsing it. By clicking 'Got It' you're accepting these terms.
If We Can Stop Keystone, We Can Stop Mountaintop Removal
Feb. 02, 2012 02:18PM EST
Energy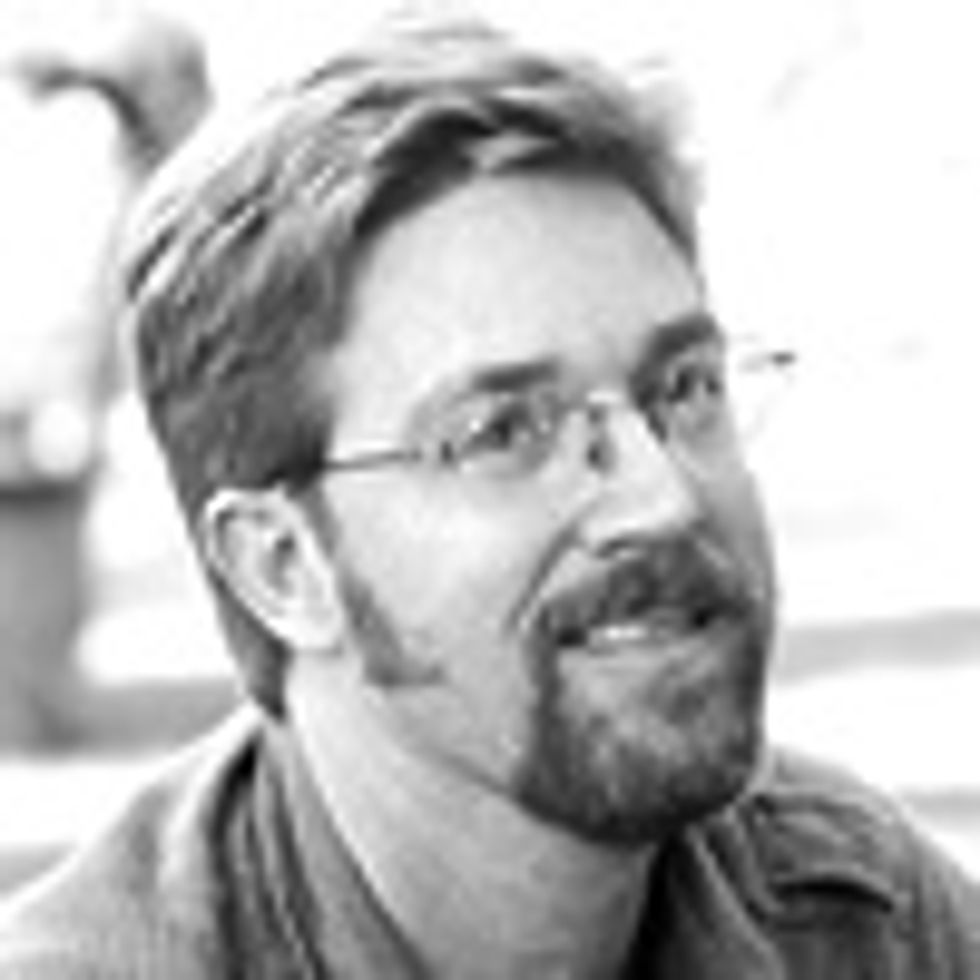 One of the most heartening moments of solidarity in the Tar Sands Action movement took place last summer: A contingent of Appalachian coalfield residents, whose homes are literally under siege from daily blasting and stripmining fallout, took their place at a White House sit-in and went to jail in an appeal to President Obama to deny the TransCanada Keystone pipeline permit.
For the Appalachian residents, like many citizens on the dirty energy frontlines, the pipeline decision served as a litmus test for the Obama administration's commitment to dealing with climate change and a clean energy future.
Eastern Kentucky activist Teri Blanton, who lost her brother to a coal mining accident and has witnessed the destruction of her native Harlan County from stripmining over the past decades, invoked the words of Dr. Martin Luther King Jr.:
Injustice anywhere is a threat to justice everywhere. We are caught in an inescapable network of mutuality, tied in a single garment of destiny. Whatever affects one directly, affects all indirectly. Never again can we afford to live with the narrow, provincial "outside agitator" idea. Anyone who lives inside the United States can never be considered an outsider anywhere within its bounds.
We need that same sense of urgency and solidarity in the central Appalachian coalfields now—from non-coalfield residents, Big Green environmental organizations, citizens and civil rights groups, students and senior citizens.
We need to call on President Obama to commit to an immediate moratorium on all mountaintop removal mining operations until the federal government can effectively mitigate a spiraling humanitarian crisis.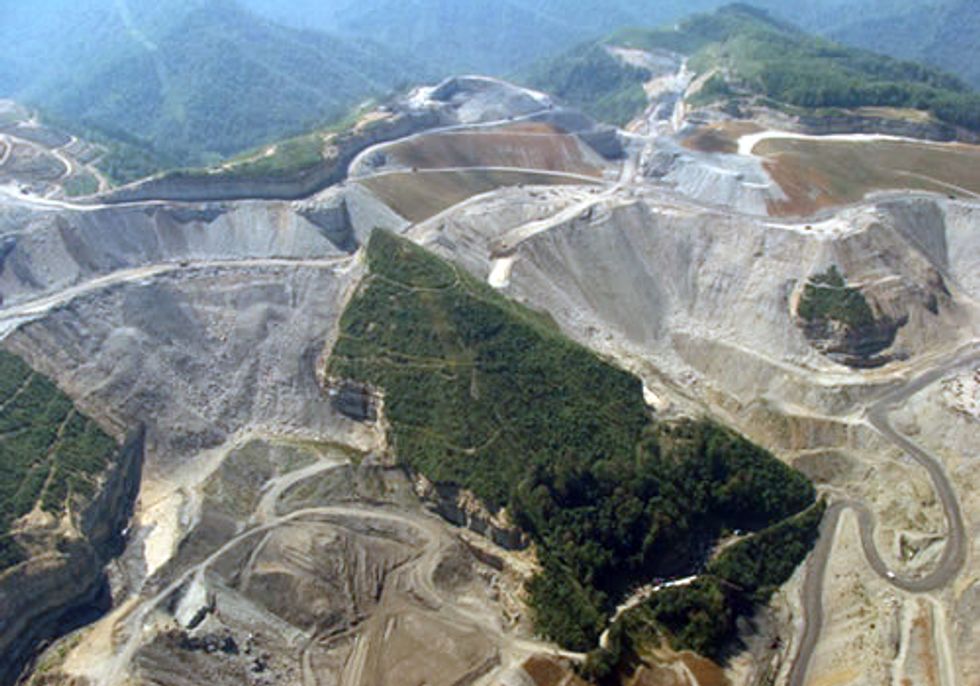 To be sure, central Appalachia has not cornered the market on dirty energy destruction. Coal-fired plants and coal ash piles take their daily toll on millions of American lives across the nation; natural gas fracking has spiraled out of control; uranium mining has left behind a deadly legacy. Devastating stripmining and longwall mining operations for coal take place in 24 states—including my own homeland in the heartland, where a new coal rush threatens our forests and farms and communities again.
In fact, mountaintop removal has received far more attention and media coverage—and generated major foundation support and large donations to numerous nonprofit groups outside of the coalfields—than many other forms of dirty energy mayhem.
But the unfathomable level of destruction of our historic central Appalachian mountain communities and forests—the carbon sink of the nation—the mounting death toll, the unconscionable forced removals of American citizens, and the reams of studies on the indisputable health care and humanitarian crises from mountaintop removal coal mining should place it at the forefront of any litmus on President Obama's commitment to health care, clean energy and dealing with climate change.
Last summer, Dr. Michael Hendryx of West Virginia University released a study that should have headlined every newspaper in the country—and launched an all-out national campaign on the level of the anti-tobacco campaigns of the past. Hendryx concluded: "Living in a mountaintop mining area was a bigger risk for birth defects than smoking."
This is truth: If we don't have the will to place a moratorium on mountaintop removal mining operations in four central Appalachian states, which provide less than five to seven percent of all coal production in the United States, it's game over for any effective mitigation of climate destabilization or the pursuit of a clean energy transition.
As a presidential candidate in 2008, President Obama told the nation that we needed to find a way to generate energy without "blowing off the tops of mountains."
Four years later, we are still blowing off the tops of mountains—and needlessly so, as a clear environmental and human rights violations, following a 40-year policy of "regulating" mountaintop removal violations, not abolishing them. In truth, mountaintop removal operations have been plundering central Appalachian since 1970—more than four decades of regulated criminal violations, civil rights abuse, and death.
In 1971, Rep. Ken Hechler testified in front of Congress:
Representing the largest coal-producing state in the nation, I can testify that strip-mining has ripped the guts out of our mountains, polluted our streams with acid and silt, uprooted trees and forests, devastated the land, seriously destroyed wildlife habitat, left miles of ugly highwalls, ruined the water supply in many areas, and left a trail of utter despair for many honest and hard-working people.
Four decades after Hechler introduced a bill to abolish mountaintop removal and reckless strip mining, the U.S. Congress has completely abandoned central Appalachia to the whims of Big Coal lobbyists and their sycophant Big Coal-bankrolled supporters in the House, who have effectively derailed any legislation.
We can no longer wish for any congressional intervention. And while individual state efforts—in Tennessee, for example—are important, the buck on mountaintop removal stops with President Obama.
This is where the urgency and solidarity and audacious determination of national organizations—and residents across the country—are desperately needed, on a par with the tar sands movement. If we can stop the proposed Keystone pipeline, we can stop mountaintop removal.
If President Obama—and Lisa Jackson's EPA, Eric Holder's DOJ, along with national civil rights and environmental groups in Washington, D.C., and elsewhere—truly believed in a clean energy future and environmental justice, they would invite 97-year-old Ken Hechler to a special meeting at the White House this spring and announce a moratorium on mountaintop removal operations until the federal government can effectively mitigate a spiraling humanitarian crisis.
As one of our nation's greatest heroes of democracy, Ken Hechler deserves a Medal of Freedom.
As one of our greatest resources and historic natural landmarks, Appalachia deserves its freedom, too.
EcoWatch Daily Newsletter
Pie Ranch in San Mateo, California, is a highly diverse farm that has both organic and food justice certification. Katie Greaney
By Elizabeth Henderson
Farmworkers, farmers and their organizations around the country have been singing the same tune for years on the urgent need for immigration reform. That harmony turns to discord as soon as you get down to details on how to get it done, what to include and what compromises you are willing to make. Case in point: the Farm Workforce Modernization Act (H.R. 5038), which passed in the House of Representatives on Dec. 11, 2019, by a vote of 260-165. The Senate received the bill the next day and referred it to the Committee on the Judiciary, where it remains. Two hundred and fifty agriculture and labor groups signed on to the United Farm Workers' (UFW) call for support for H.R. 5038. UFW President Arturo Rodriguez rejoiced:
A woman walks to her train in Grand Central Terminal as New York City attempts to slow down the spread of coronavirus through social distancing on March 27. John Lamparski / Getty Images
By Julia Conley
A council representing more than 800,000 doctors across the U.S. signed a letter Friday imploring President Donald Trump to reverse his call for businesses to reopen by April 12, warning that the president's flouting of the guidance of public health experts could jeopardize the health of millions of Americans and throw hospitals into even more chaos as they fight the coronavirus pandemic.
polaristest / Flickr / CC BY-NC-ND 2.0
By Melissa Kravitz Hoeffner
Over six gallons of water are required to produce one gallon of wine. "Irrigation, sprays, and frost protection all [used in winemaking] require a lot of water," explained winemaker and sommelier Keith Wallace, who's also a professor and the founder of the Wine School of Philadelphia, the largest independent wine school in the U.S. And water waste is just the start of the climate-ruining inefficiencies commonplace in the wine industry. Sustainably speaking, climate change could be problematic for your favorite glass of wine.
Pixabay
Spinach is a true nutritional powerhouse, as it's rich in vitamins, minerals, and antioxidants.
Pexels
By Jeff Turrentine
From day to day, our public health infrastructure — the people and systems we've put in place to keep populations, as opposed to individuals, healthy — largely goes unnoticed. That's because when it's working well, its success takes the form of utter normalcy.