Ice Loss Linked to Rise in Atmospheric Carbon
Nov. 16, 2011 10:00AM EST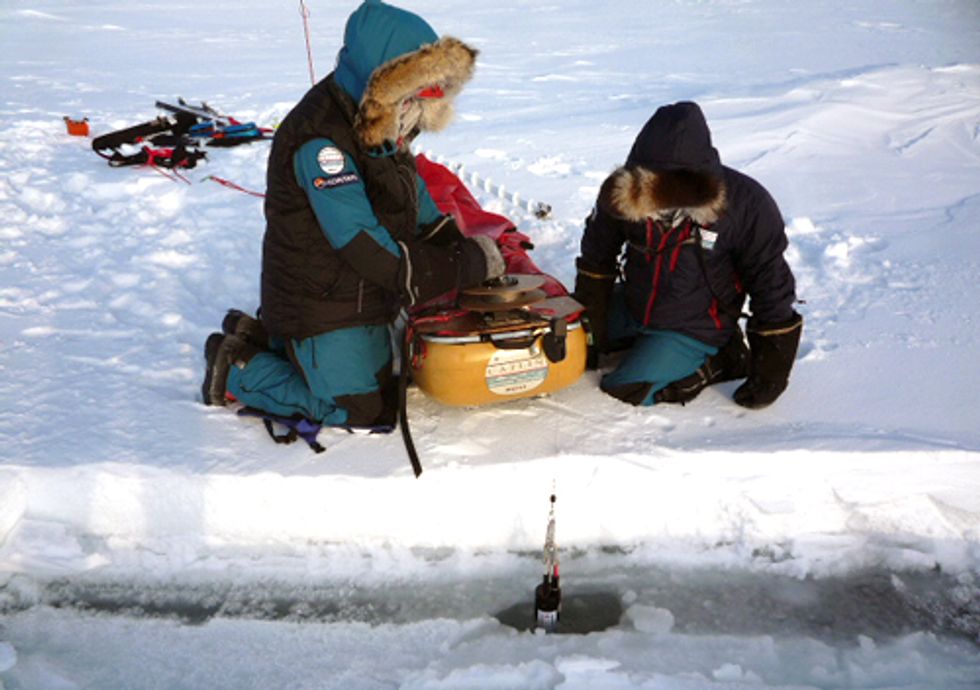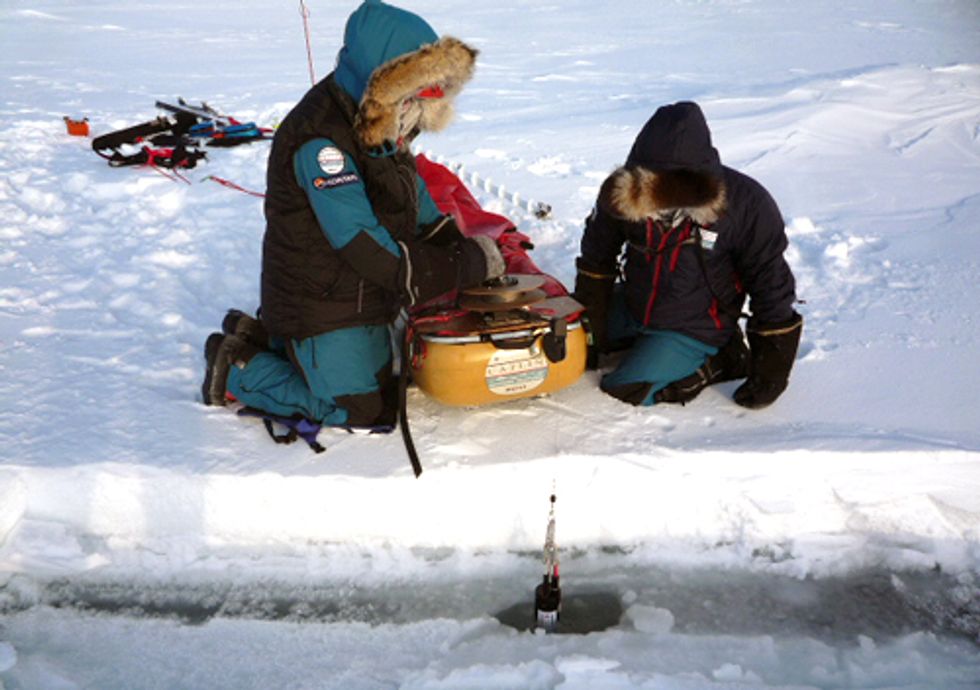 Research carried out at the Catlin Arctic Survey's Ice Base in March and April 2010 suggests that melting sea ice is weakening the Arctic Ocean's ability to capture and store atmospheric carbon.
This study, carried out by a team at the Department of Fisheries and Oceans, Canada, focuses on the efficiency of an important biological 'pump' that captures atmospheric carbon near the sea surface and then draws it down and stores it on the sea floor.
Phytoplankton (plant plankton), near the sea surface, capture atmospheric carbon and store it as non-sinking microscopic particles. Although these particles do not themselves sink, their sticky nature means they can capture heavier organic debris and become sufficiently dense that they fall to the ocean floor as 'marine snow', effectively removing significant amounts of atmospheric CO2 to the deep ocean for thousands of years.
The findings also show that carbon-rich gel-like particles (so-called transparent exopolymer particles, or TEPs) are stored in the sea ice during winter and are released into the water column during early spring. TEPs are an important feature in the carbon cycle as they both capture carbon and give marine snow its stickiness, enabling it to attract organic debris and sink.
Future increases in surface freshwater from melting sea-ice will likely strengthen water layering and could change carbon draw-down in the Arctic Ocean. Coupled with the continuing retreat of sea ice, this has implications for the capacity of the Arctic Ocean to mitigate increasing atmospheric CO2 emissions via carbon capture.
The oceans represent the largest active carbon sink on Earth, absorbing more than a quarter of the CO2 that humans put into the air. According to a recent estimate, the Arctic is responsible for 5 to 14 percent of the world's CO2 uptake, although it accounts for only 3 percent of its ocean surface area.
Dr. Oliver Wurl, who carried out this research, was part of an international team of scientists who lived and worked at the Catlin Ice Base on the Arctic Ocean during the brutally cold winter-spring transition as part of the Catlin Arctic Survey 2010 expedition.
"The data was really hard-won," said Dr. Wurl. "Collecting sea water samples in minus-40ºC is not something I would recommend to anyone, but to see this data forming part of an important jigsaw puzzle makes all the hardship worthwhile."
The paper is published in the Journal of Geophysical Research.
For more information, click here.
—————
The Catlin Arctic Survey, sponsored by global specialty insurer and reinsurer Catlin Group Limited involves an 'Ice Base' and an 'Explorer Team'.
The Ice Base is a unique, purpose-built field research station, located on floating sea ice in the Canadian Arctic archipelago (78°45'N, 103°30'W). This Winter/Spring Ice Base played host to an international team of research scientists from the UK, U.S. and Canada in both 2010 and 2011.
The Explorer Team, in 2010, comprised Charlie Paton, Martin Hartley and Ann Daniels. The team undertook a long-range survey, traveling across the Arctic's sea ice, collecting water samples to provide data on ocean acidification. Explorer Teams also participated in the 2009 and 2011 Catlin Arctic Surveys.
EcoWatch Daily Newsletter