Hydroponic Planter Makes It Easy to Grow Your Own Indoor Edible Garden
Jan. 25, 2015 11:11AM EST
Food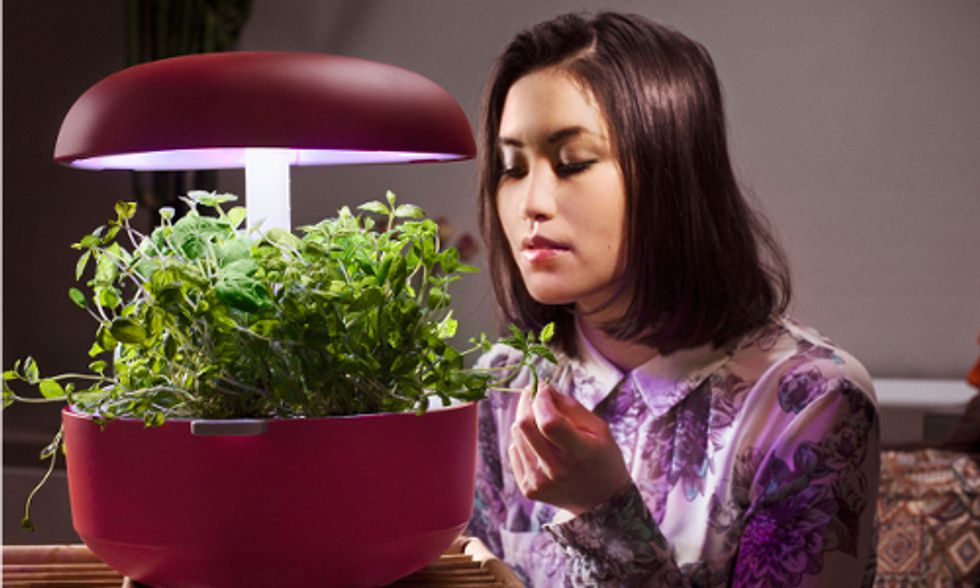 "I could never grow anything," you insist. "Plants die when they see me."
But there's no need to envy your green-thumbed friend who has a copious supple of herbs all winter long. Here's an intriguing product that can make an edible garden in your kitchen.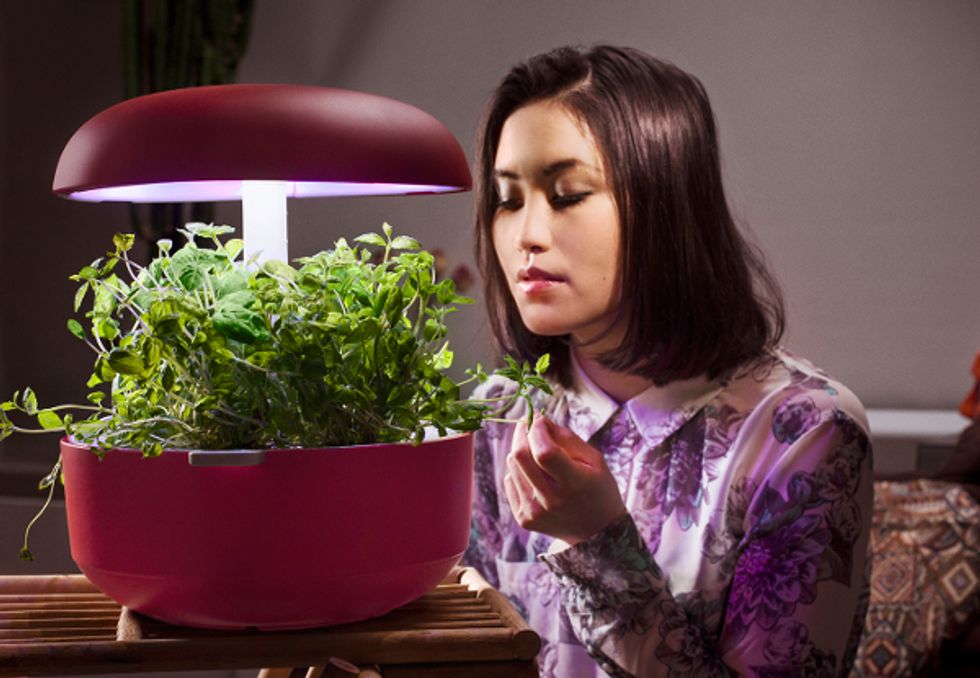 The Plantui Smart Garden is a soil-free hydroponic planter with an intelligent lighting system and water pump that do all the complicated work for you. The 18 built-in LED lights are optimally balanced for growing herbs, greens and flowers indoors, and the irrigation system feeds moisture to the plant 0-8 times a day. The Smart Garden does all the figuring about how much light and water plants need at each stage of their development. All you do is pour in water, add the plant capsules, plug it in and watch your plants grow. They'll be ready to harvest and use in 30-60 days depending on what you planted.
Among the plant capsules Plantui offers are herbs like sage, basil, tarragon, thyme, mint, oregano, parsley and marjorum; greens like pak choy, shiso, tatsoi, mizuna and sorrel; and a variety of different-colored violas. Each comes with the specific nutrients that plant needs.
The Smart Garden—available in red, black and white—has a sleek, minimalist design that tips you off that this is a Scandinavian product: it comes from Finland and retails for around $250.
YOU MIGHT ALSO LIKE
How to Create Your Indoor Edible Garden
7 Tips to Prep for Gardening Season
EcoWatch Daily Newsletter
Recent Stories from EcoWatch