Hundreds of Michigan Residents Call for Farm Bill Reform
Jan. 29, 2012 09:28PM EST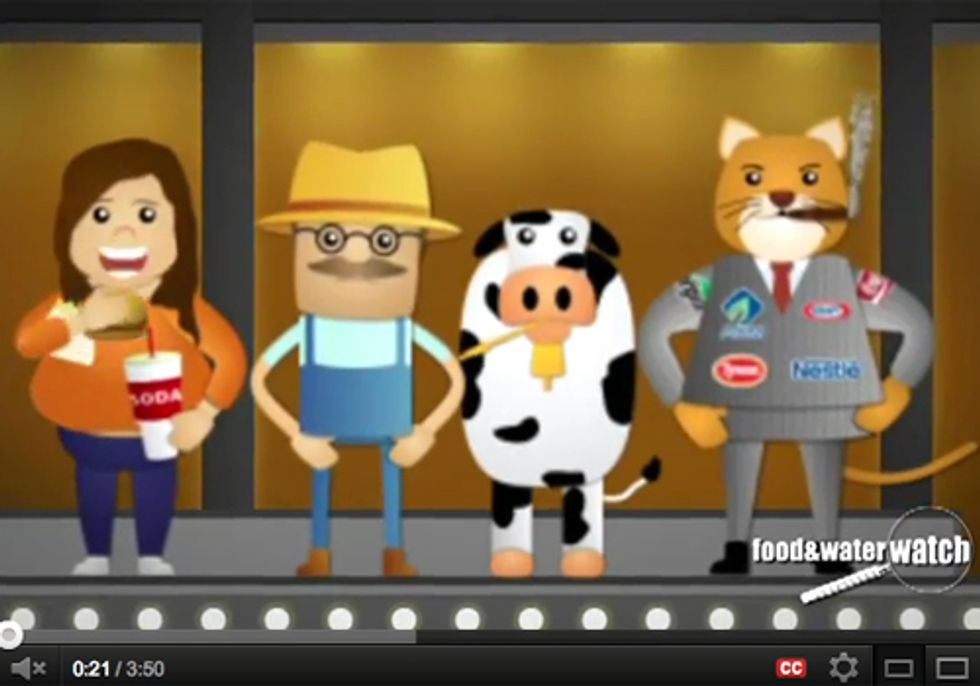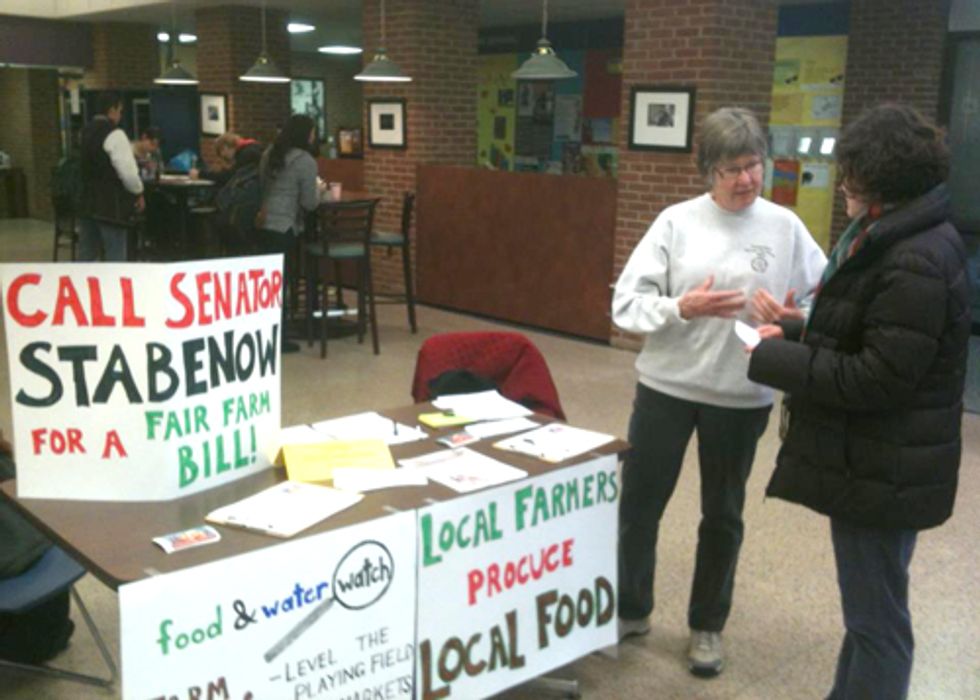 On Jan. 24, Michigan Senator Stabenow heard from hundreds of Michigan citizens calling for reform on the Farm Bill. From Traverse City to Battle Creek to Ann Arbor to Detroit, food activists across the state generated hundreds of phone calls to U.S. Sen. Debbie Stabenow (D-MI), chair of the Senate's Agriculture Committee.
"As Chair of the Senate Agriculture Committee, Senator Stabenow has the opportunity to stand up for small farmers, consumers and the environment by supporting these a Fairer Farm Bill," said Alistair Hall, field organizer with Food & Water Watch. "Unfortunately, she has yet to address consolidation across the food system and strengthen protections for small and midsized producers, so we are asking her to get off the sidelines and publicly support Michigan's small farmers."
Local Food & Water Watch volunteers educated the community about the Farm Bill and gave citizens the opportunity to call Stabenow's office. Food & Water Watch hopes she will support a competition title in this year's bill, a reform that would protect small and midsized family farmers from abusive contracts and unfair markets to support small farms, protect consumer health and shift our country towards a more sustainable food system.
In Ann Arbor, volunteers from the local community and the student body set up outside of the People's Food Co-Op and on the University of Michigan's campus to collect petitions and give citizens the opportunity to call the Senator's office.
In Traverse City, local activists gathered at Oryana Co-op, a celebrated local gathering spot for foodies and farmers working to build a healthy regional food network.
While in Battle Creek, Food & Water Watch volunteers tabled at Kellogg Community College to activate students and community members of all ages.
The Farm Bill is an important and complex piece of legislation that controls the country's food and agriculture policy, including topics such as subsidies, environmental conservation and nutrition. Decades of poor food policy has allowed food production, processing and distribution in the U.S.—from seeds, to milk, to beef—to be controlled by a small number of powerful corporations, such as Monsanto, Cargill and Dean Foods. These corporations not only have the power to block reform and determine most of what Americans eat, they also effectively force small producers out of the market and out of business.
Szenoria Smith a local community gardener and activist in Battle Creek remarked, "It is so important to be working on the [Farm] Bill right now. I have been fighting cancer for a while now and the food we have access to is just not healthy. The chemicals being put into our food—our produce, our dairy, our meat—is making us sick and obese. It's so important that we have access to fresh produce that we can either grown ourselves or is available from other local sustainable sources. A Fair Farm Bill will make our country and our community healthier, without a doubt."
The event not only demonstrated to Stabenow that a large number of Michigan residents prioritize a fairer Farm Bill, but was also a step towards establishing a coalition of passionate activists who will continue to pressure the government for reforms that guarantee consumers access to safe, healthy and sustainable food.
For more information on how you can help promote a Fair Farm Bill, contact Eleni in Traverse City at [email protected], Alexandra in Ann Arbor at [email protected] or Alistair in Battle Creek at [email protected].
For more information on the Fair Farm Bill campaign, click here.
EcoWatch Daily Newsletter