Human Right to Water under Siege in Five U.S. Hot Spots
May. 10, 2012 10:45AM EST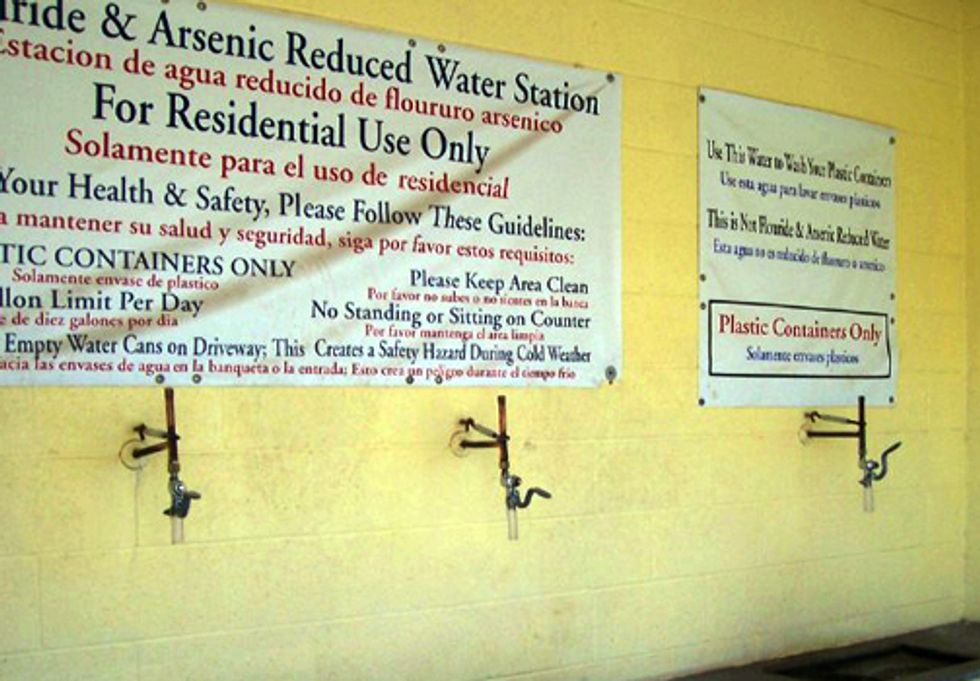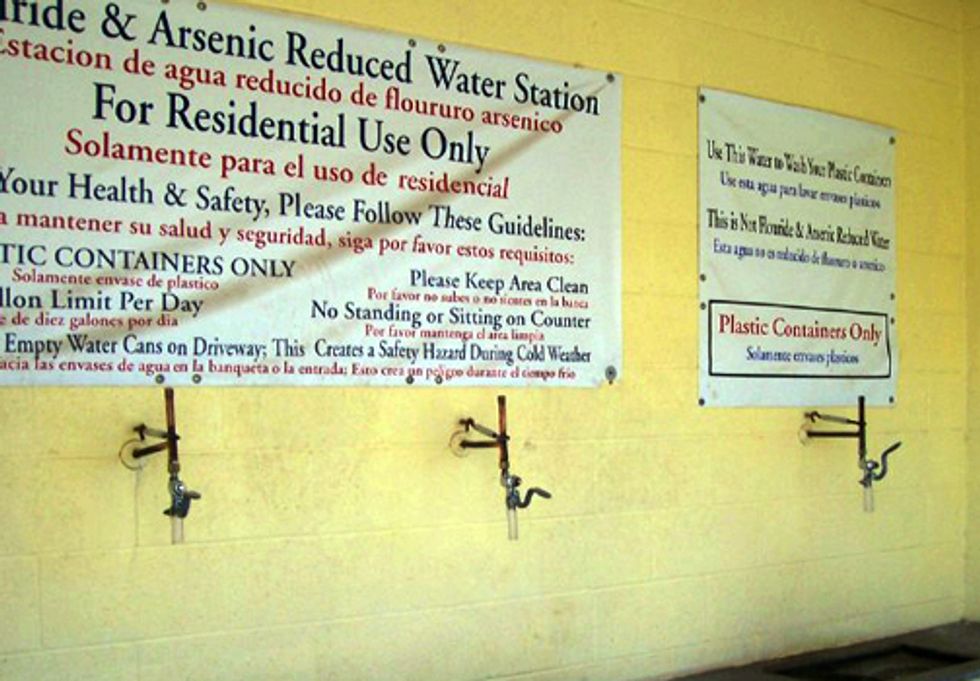 While the UN officially recognized water as a human right in July 2010, lack of access to clean water and sanitation is not a far-flung problem, according to national consumer group Food & Water Watch, which released a report on May 9 in collaboration with the Council of Canadians called Our Right to Water: A People's Guide to Implementing the United Nations' Recognition of the Right to Safe Drinking Water and Sanitation In the United States.
"We can't take our access to safe and affordable drinking water and sanitation for granted—even here in the United States," said Wenonah Hauter, executive director of Food & Water Watch. "Between a lack of federal spending to maintain our infrastructure to the rash of city sell-offs of water services to private water companies, to the risks that fracking poses to our drinking water supplies—more than ever, we need to make sure Washington is protecting our human right to water."
While fiscal pressures are making it more difficult for cities to maintain their water systems and public services in general, Food & Water Watch is concerned in particular about four cases listed in the report— San Joaquin Valley, California; Andrews, Texas; Dimock, Pennsylvania; and Lowndes, Alabama —as well as more recent attempts in the city of Las Cruces, New Mexico, to enact shut-offs of residents' water for unpaid traffic tickets:
In Las Cruces, New Mexico, officials recently warned residents that the city will terminate their water, sewer and gas services for any failure to pay traffic tickets, claiming that the municipal code grants them the authority to cut off essential utility services
In California's San Joaquin Valley, nitrate contamination in 92 local drinking water systems exceeds the federal standard limit for nitrates in groundwater
In Andrews, Texas, arsenic levels reached three times the national limit, but the city cannot afford to pay for the cost of a necessary water treatment plant
Residents in Dimock, Pennsylvania still cannot drink their water due to methane pollution that the EPA has linked to nearby fracking wells
In Lowndes County, Alabama, residents potentially face jail time if they can't afford to install their own septic systems; and the Allgood Water Works company took advantage of an anti-immigration law when they posted signs in Lowndes County warning residents that they had to have a valid Alabama drivers license to do business with them or they would interrupt water services.
Food & Water Watch is working nationally to ensure water is treated as a shared resource and a human right. In New Mexico in particular, Food & Water Watch organizers there are working with local allies to put pressure on the Las Cruces City Council to cease the shut-off policy for unpaid red-light tickets.
The report identifies rural Americans, Latinos, Native Americans and African Americans as especially vulnerable segments of the U.S. population that live without secure access to clean drinking water and functional sanitation systems. "One problem with this particular form of human rights abuse is that it targets a specific segment of the population, mostly low-income communities, rural populations and communities of color, including Native Americans, Hispanics, African Americans and the elderly," said Food & Water Watch Executive Director Wenonah Hauter. "These segments of the population experience a disproportionate lack of access to water and sanitation. This is a complete turn-around from the concepts that drove this country to build its water infrastructure in the first place."
But increasingly, more middle class Americans will be affected by the consumer squeeze on water access. "The Las Cruces example is frankly an egregious and shocking violation of the right to water," said Hauter. "And it could affect anyone out of work or a few months behind on rent—not just traditionally underserved populations. In either case, the human right to water should be non-negotiable in any country."
Our Right to Water recommendations include a federal plan for water management centered around human rights, increased public funding for water systems, and tougher regulations and accountability to prevent contamination or overuse of water resources.
For more information, click here.
EcoWatch Daily Newsletter
Related Articles from EcoWatch