​How ​Your Tax Dollars Fund Climate Change Denial
Jul. 16, 2014 09:46AM EST
Energy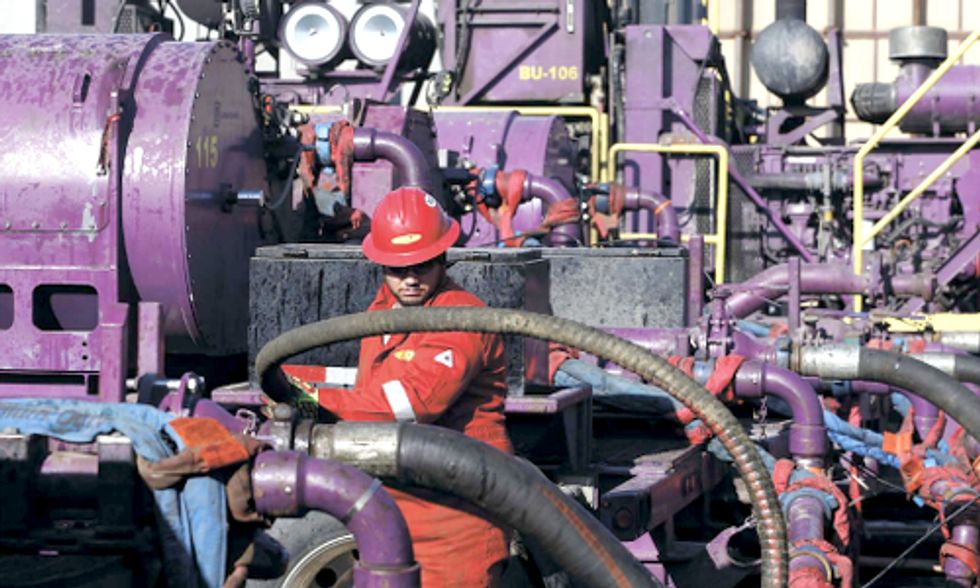 Though the U.S. government continued sounding the alarm on climate change over the past year, its subsidies to fossil fuel companies grew.
Since President Barack Obama took office in 2009, federal fossil fuel subsidies have grown by 45 percent, from $12.7 billion to a current total of $18.5 billion, according to a report from Oil Change International.
Las year alone, U.S. federal and state governments provided $21.6 billion in production and exploration subsidies to the oil, gas, and coal industries. The increase is a result of oil and gas booms that are rewarded with tax breaks and other incentives. They are essentially rewarded for accelerating climate change, the report concludes.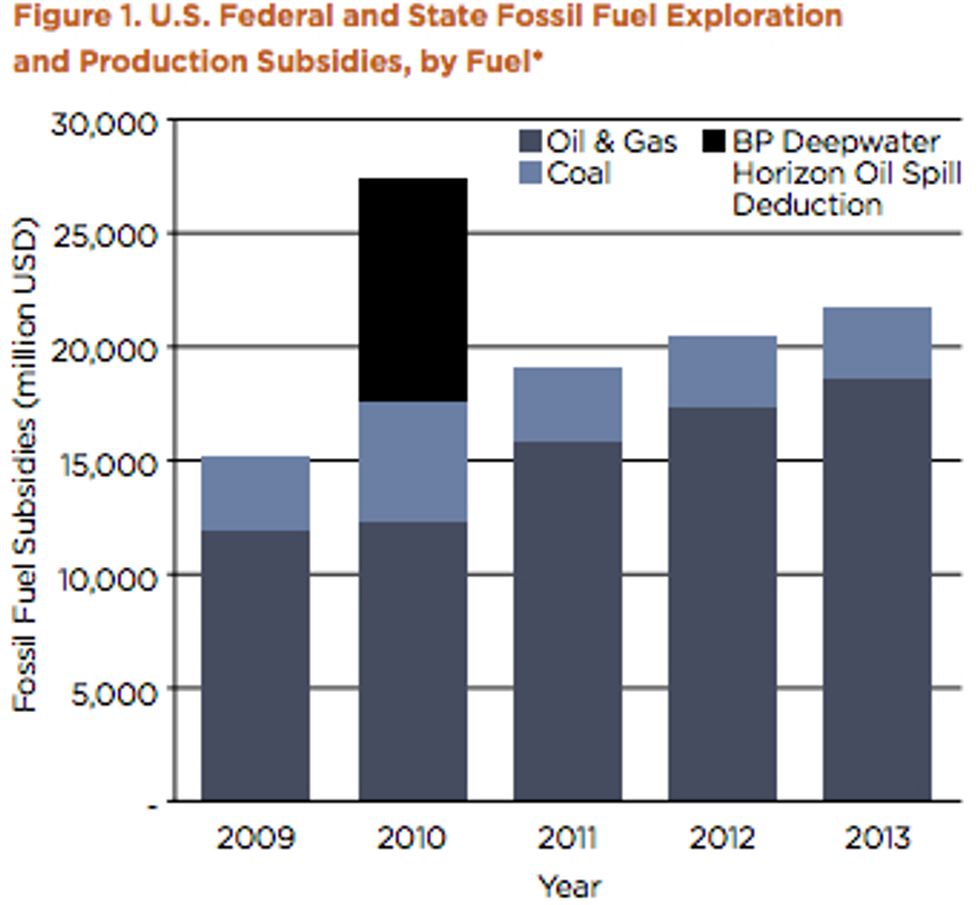 "Channeling billions of taxpayer dollars to the oil, gas, and coal industries each year is in direct opposition to the urgent demands of climate change," the report's executive summary reads. "The U.S. needs to reject its current All of the Above energy strategy that amounts to nothing less than climate denial and live up to its promises to eliminate fossil fuel subsidies and usher in a rapid transition to clean, renewable energy."
The All of the Above policy opened the door for fossil fuels to remain alongside increases in renewable energy. Oil Change's report includes more startling facts:
U.S. taxpayers  spend more than $5 billion each year for federal subsidies that encourage further exploration and development of new fossil fuel resources.
Subsidies that promote fossil fuel production on federal property—related to rules governing royalty payments to the U.S. government for leasing federal oil, gas and coal-producing land—total nearly $4 billion each year.

Additional costs borne by taxpayers related to the military, climate, local environmental and health impacts of the fossil fuel industry are estimated between $360 billion and $1 trillion each year in the U.S.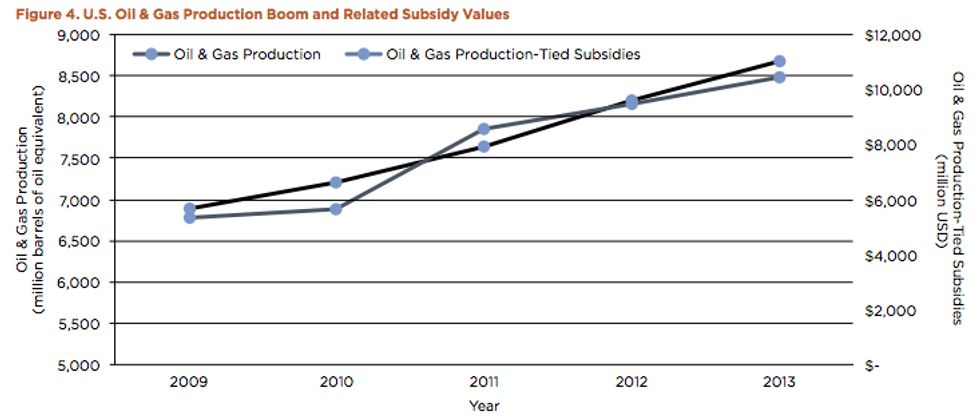 Obama can't be fully blamed for the subsidies, though. According to the report, he has proposed ending some of the fastest-growing subsidies to the oil industry in every budget he has sent to Capitol Hill. Congress typically blocks the proposals. Had members passed last year's proposal, about $6.1 billion less in subsidies would have been issued to the industry.
The "cozy relationship" between Congress and the fossil fuel industry can be thanked for that, according to Oil Change. In 2011 and 2012, oil, gas, and coal companies spent $329 million in campaign contributions and lobbying expenditures. They received $33 billion in federal subsidies over those same two years.
That's more than a 10,000 percent return on investment.
EcoWatch Daily Newsletter
Recent Stories from EcoWatch