How to Switch Your Cat to a Healthy Diet
Jan. 30, 2015 10:51AM EST
Popular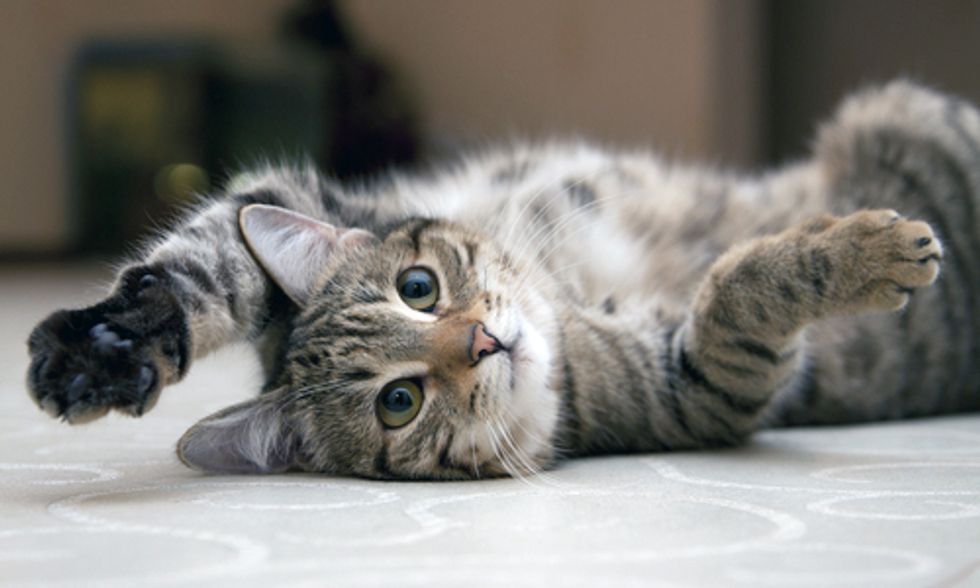 Cats are funny creatures. They seem to have their own agenda when it comes to—well, just about anything. And that includes food. Some cats are notoriously finicky. Others will eat just about anything you put in front of them. Then there are those that try to steal your dinner when you're not looking, but that's a whole other subject.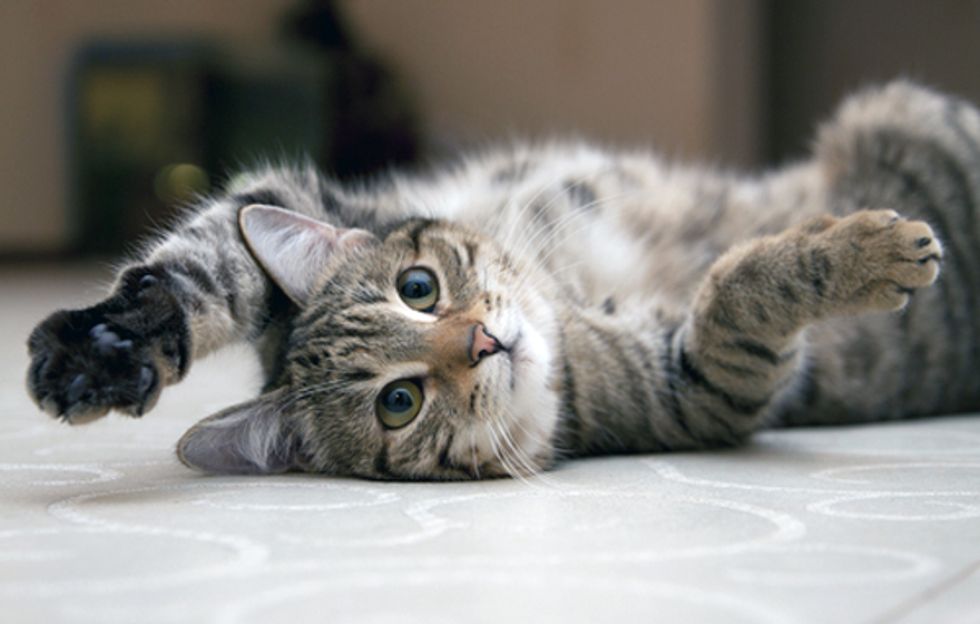 Photo credit: Shutterstock
Because of that, many cat owners' thinking about their pet's diet extends little beyond, "If he'll eat it, I'm fine with it." Maybe they started thinking about it a little more after the 2007 scare over poisoned pet food from China that sickened and killed many animals. It prompted the recall of many brands of pet food including such brands as Hill's Science Diet and Natural Balance Pet Foods, marketed as "premium" foods. Like many such brands, both are subsidiaries of large multi-product corporations.
So what should your cat eat, assuming he will? First of all, he really shouldn't go vegetarian. Tricky for dogs, it's virtually impossible for cats and odds are good he won't stay healthy. We sympathize with you holistic-lifestyle vegans out there, but this just isn't a good idea. You're always going to run into someone who claimed their cat thrived on a vegetarian diet but take that with a grain of salt. And of course there are those who promote raw or home-cooked diets for cats just as they do for dogs. Home-cooked cat foods are time-consuming and tricky to get the nutritional balance just right, and feeding cats raw meat or fish runs of the risk of giving them a potentially fatal disease.
Your cat can benefit if you learn about the nutrients he needs and what types of foods best provide them, especially since it's been estimated that more than 50 percent of house cats are overweight, which can shorten their lives. A guide called "Feeding Your Cat" put out by the Cornell University College of Veterinary Medicine says, "Cats are obligate carnivores and are very different from dogs—and people—in their nutritional needs. What does it mean to be an obligate carnivore? It means that cats are strict carnivores that rely on nutrients in animal tissue to meet their specific nutritional requirements. In their natural habitat, cats are hunters that consume prey high in protein with moderate amounts of fat and minimal amounts of carbohydrates. Cats also require more than a dozen nutrients, including vitamins, minerals, fatty acids, and amino acids."
The ASPCA says that, barring any special conditions such as disease, obesity or allergies (and your should let your vet diagnose these, not make your own assumptions), your cat should thrive on any high-quality commercial cat food. Cats require the amino acids found in proteins, and one of their special needs is for taurine, which their bodies cannot synthesize enough of to maintain health, although dogs can. It's only in found in animal-based foods, which explains why your cats can't be successful vegans. Taurine deficiency can cause cats' retinas to degenerate and their heart muscles to weaken. Cats also need some carbs and fats and a variety of essential vitamins and minerals, which almost all commercially available foods have. Basic minimum requirements have been set by the Association of American Feed Control Officials (AAFCO), and pet foods will have their AAFCO certification on the label.
"Dry or wet" is usually one of the first questions a cat owner asks. The Cornell University guide suggests that dry food, while convenient, may contain preservatives to extend shelf life as well as flavor enhancers to make the pellets more palatable to cats. In addition, it points out that dry food is very low in moisture content—10 percent or less—making a constant supply of fresh, clean water essential to maintain the cat's health, especially the smooth functioning of his digestive system. Semi-moist foods contain about 35 percent moisture and are often more palatable to cats, while canned foods have at least 75 percent water, which helps assure a cat will get the moisture he needs. They're also the most appealing to cats' palates as you may have discovered by the speed with which your cat comes running when you open a can.
While most foods are adequate, it's important to read the ingredient list. Meat, seafood and/or meat byproducts should be near the top of the list. Grains and vegetables are usually added to provide fiber; they should not be considered "bad" filler. But you do want to avoid foods with flavor enhancers, artificial colors and artificial preservatives. Many brands advertise themselves as "natural," but as with people food, there's no agreed-upon standard as to what that means.
What about organic foods? There are "ultra-premium" brands like Newman's Own Premium Pet Food (yes, that's Newman, as in "Paul") containing at least 70 percent organic ingredients, which limits the amount of pesticides and other additives in the food. They source all their ingredients in North America and do not use genetically modified (GMO) products. Natural Planet Organics also uses mostly organic ingredients and assures that all of its ingredients, both organic and non, are GMO-free. Organix offers an array of certified organic products for a variety of feline life stages. All these companies make both dry and canned foods for cats and dogs for the increasing number of pet owners who have both. These and other brands of organic or organic-based cat foods can be found in pet stores across the country. And while there's no proof that a cat gets extra benefits from an organic or non-GMO diet, these brands tend to pay special attention to the quality and blend of what goes into their foods.
YOU MIGHT ALSO LIKE
What's the Healthiest All-Natural Diet for Your Dog?
More Dogs Sick From Imported Pet Treats From China
EcoWatch Daily Newsletter
Related Articles from EcoWatch