How to Rid Your Life of Plastic
Jan. 09, 2015 11:30AM EST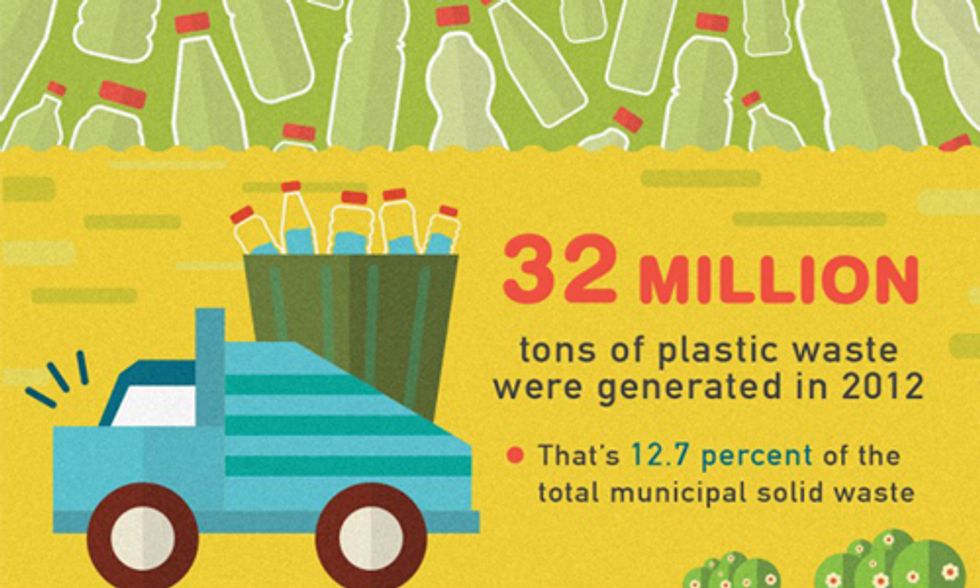 Did you know that 32 million tons of plastic waste was generated in 2012? That's 12.7 percent of the total municipal solid waste stream, and only 9 percent of all that plastic waste was recycled.
Just last month, 5 Gyres Institute released a groundbreaking study revealing that more than 5 trillion pieces of plastic float in the world's oceans. Last year we ran a piece on the 22 preposterous facts about plastic pollution, revealing jaw-dropping facts like, one million sea birds and 100,000 marine mammals are killed annually from plastic in our oceans.
Now, thanks to the below infographic by CustomMade, readers can easily digest ways to cut back on plastic use. The infographic provides tips for the home, office and grocery store. Using alternative materials like reclaimed wood, steel and glass can help reduce our reliance on plastic. So the next time you head to the grocery store, consider bringing reusable bags and buying items that won't add to your plastic footprint.
See below for other tips on how to move away from plastic dependency.

YOU MIGHT ALSO LIKE
The Solution Under Our Feet: How Regenerative Organic Agriculture Can Save the Planet
Why Microgreens Should Be Part of Your Daily Superfood Diet
EcoWatch Daily Newsletter