This website uses cookies to ensure you get the best experience while browsing it. By clicking 'Got It' you're accepting these terms.
How to Fight Chronic Inflammation
Mar. 27, 2016 09:45AM EST
Popular
Inflammation is a natural process that helps your body heal and defend itself from harm. Unfortunately, it can sometimes run wild and become chronic.
Chronic inflammation can last for a long time—weeks, months or years—and may lead to various health problems. On the bright side, there are many things you can do to reduce inflammation and improve your overall health.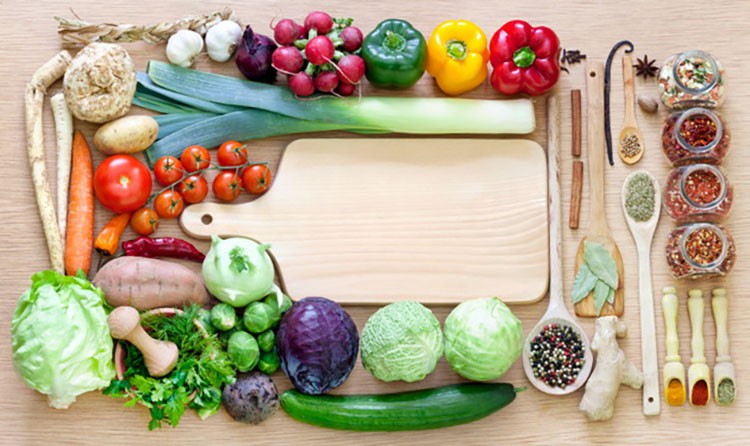 This article outlines a detailed plan for an anti-inflammatory diet and lifestyle.
What is Inflammation?
Inflammation is your body's way to protect itself from infection, illness or injury.
As part of the inflammatory response, your body increases production of white blood cells, immune cells and substances called cytokines that help fight infection.
Classic signs of acute (short-term) inflammation include redness, pain, heat and swelling.
On the other hand, chronic (long-term) inflammation is often silent and occurs inside the body without any noticeable symptoms.
This type of inflammation can drive conditions like diabetes, heart disease, fatty liver disease and cancer (1, 2, 3, 4).
Chronic inflammation can also happen when people are obese or under stress (5, 6).
When doctors look for inflammation, they test for a few markers in the blood, including C-reactive protein (CRP), homocysteine, TNF alpha and IL-6.
Bottom Line: Inflammation is a protective mechanism that allows your body to defend itself against infection, illness or injury. It can also occur on a chronic basis, which can lead to various diseases.
An Unhealthy Lifestyle Can Drive Inflammation
Certain lifestyle factors can promote inflammation, especially when they occur on a regular basis.
Consuming high amounts of sugar and high-fructose corn syrup is particularly bad. It can lead to insulin resistance, diabetes and obesity (7, 8, 9, 10, 11).
Consuming refined carbs, such as white bread, can also contribute to inflammation, insulin resistance and obesity (12, 13).
Eating processed and packaged foods that contain trans fats has also been shown to promote inflammation and damage the endothelial cells that line your arteries (14, 15,16, 17, 18, 19, 20).
Vegetable oils used in many kinds of processed foods are another culprit. Consuming them regularly results in an imbalance of omega-6 to omega-3 fatty acids, which leads to inflammation (21, 22, 23).
Excessive intake of alcohol and processed meat can also have inflammatory effects on the body (24, 25, 26).
An inactive lifestyle that includes a lot of sitting is a major non-dietary factor that can also promote inflammation (27, 28).
Bottom Line: Eating unhealthy foods, drinking alcohol or sugary beverages and getting little physical activity all drive inflammation.
How to Reduce Inflammation With Your Diet
If you want to reduce inflammation, eat less inflammatory foods and more anti-inflammatory foods.
Base your diet on whole, nutrient-dense foods that contain antioxidants and avoid processed products.
Antioxidants work by reducing levels of free radicals. These reactive molecules are created as a natural part of your metabolism, but can lead to inflammation when they're not held in check.
Your anti-inflammatory diet should provide a healthy balance of protein, carbs and fat at each meal. Make sure you also meet your body's needs for vitamins, minerals, fiber and water.
One diet considered anti-inflammatory is the Mediterranean diet, which has been shown to reduce inflammatory markers such as CRP and IL-6 (29, 30, 31).
A low-carb diet also reduces inflammation, particularly for people who are obese or have metabolic syndrome (32, 33, 34).
Vegetarian diets have also been shown to help reduce inflammation (35).
Bottom Line: Choose a balanced diet that cuts out processed products and boosts your intake of whole, anti-inflammatory, antioxidant-rich foods.
Foods to Avoid
Some foods are notorious for promoting inflammation.
Consider minimizing or cutting these out completely:
Refined carbs: White bread, white pasta, etc.
Desserts: Cookies, candy, cake and ice cream
Processed snack foods: Crackers, chips and pretzels
Trans fats: Foods with "partially hydrogenated" in the ingredients list
Alcohol: Excessive alcohol consumption
Bottom Line: Avoid or minimize sugary foods and beverages, excessive alcohol and foods high in refined carbs and unhealthy fats.
Foods to Eat
Include plenty of these anti-inflammatory foods:
Fruit: Especially deeply colored berries like grapes and cherries
Fatty fish: Salmon, sardines, herring, mackerel and anchovies
Red wine: Up to 5 oz (140 ml) of red wine per day for women and 10 oz (280 ml) per day for men
Bottom Line: Consume a variety of nutrient-dense whole foods that can reduce inflammation.
Sample Menu For an Anti-Inflammatory Diet
It's easier to stick to a diet when you have a plan. Here's a great sample menu to start from, featuring a day of anti-inflammatory meals:
Breakfast
3-egg omelet with 1 cup mushrooms and 1 cup kale, cooked in coconut oil
Lunch
Grilled salmon on a bed of mixed greens with olive oil and vinegar
1 cup raspberries, topped with plain Greek yogurt and chopped pecans
Snack
Bell pepper strips with guacamole
Dinner
Red wine (5-10 oz or 140-280 g)
Dark chocolate (preferably at least 80 percent cocoa)
Bottom Line: An anti-inflammatory diet plan should be well-balanced, incorporating foods with beneficial effects at every meal.
Other Tips to Reduce Inflammation
Once you have your healthy menu organized, make sure you incorporate these other good habits of an anti-inflammatory lifestyle:
Sleep: Getting enough sleep is extremely important. Researchers have found that a poor night's sleep increases inflammation (38, 39)
Bottom Line: You can boost the benefits of your anti-inflammatory diet by taking supplements and making sure to get enough exercise and sleep.
The Rewards of an Anti-Inflammatory Lifestyle
An anti-inflammatory diet, along with exercise and good sleep, may provide many benefits:
Improvement to symptoms of arthritis, inflammatory bowel syndrome, lupus and other autoimmune disorders.
Decreased risk of obesity, heart disease, diabetes, depression, cancer and other diseases
Reduction in inflammatory markers in the blood
Improvement in energy and mood
Bottom Line: Following an anti-inflammatory diet and lifestyle may improve markers of inflammation and reduce your risk of many diseases.
Take Home Message
Chronic inflammation is unhealthy and can lead to disease.
In many cases, our health behaviors drive inflammation or make it worse.
Instead, choose an anti-inflammatory lifestyle for optimal health and well-being.
This article was reposted from our media associate Authority Nutrition.
YOU MIGHT ALSO LIKE
25 Easy Ways to Get More Fermented Foods in Your Diet
8 Health Benefits From Drinking Kombucha Tea
EcoWatch Daily Newsletter
Many common snack foods have been expertly engineered to keep us addicted. Karen M. Romanko / Photolibrary / Getty Images
By Melissa Kravitz
Can't stop eating that bag of chips until you're licking the salt nestled in the corners of the empty package from your fingers? You're not alone. And it's not entirely your fault that the intended final handful of chips was not, indeed, your last for that snacking session. Many common snack foods have been expertly engineered to keep us addicted, almost constantly craving more of whatever falsely satisfying manufactured treat is in front of us.
Hannes Kutza / EyeEm / Getty Images
By Kim Knowlton
A new paper just out in The Lancet Planetary Health provides the first global indication that recent temperature increases, propelled by climate change, are in fact contributing significantly to longer and more intense pollen seasons.
Jordan Siemens / Taxi / Getty Images
EcoWatch is pleased to announce its second photo contest! Earth Day is happening on April 22nd, and this year's theme is "Protect Our Species." With that in mind, we want EcoWatchers to show us your photographs of creatures that inhabit Earth. Send us your best photos of species you value.
A new study based on data from the Energy Information Agency found that coal plants are now far more expensive to run than wind and solar power projects.
reynermedia /
CC BY 2.0
By Julia Conley
In propping up the coal industry, the Trump administration is not only contributing to dangerous pollution, fossil fuel emissions and the climate crisis, it is also now clinging to a far more expensive energy production model than renewable energy offers.

That's according to a new report from renewable energy analysis firm Energy Innovation, showing that about three-quarters of power produced by the nation's remaining coal plants is more expensive for American households than renewables including wind, solar and hydro power.
Cars piled up in the Iranian city of Shiraz after flash flooding swept through the city. AMIN BERENJKAR / AFP / Getty Images
At least 19 people have died and more than 100 have been injured in flash flooding in the south of Iran, the country's semi-official Tasnim News Agency said. The city of Shiraz in Fars province was the worst hit by the flooding, which occurred after a month's worth of rain fell in a few hours, CNN meteorologist Taylor Ward said.
Two Sherpa descending from Everest Base Camp, Himalayas, Khumbu, Nepal. Joel Addams / Aurora Photos / Getty Images
Climate change is having a grizzly effect on Mount Everest as melting snow and glaciers reveal some of the bodies of climbers who died trying to scale the world's highest peak.
Navajo Generating Station, Arizona. Wolfgang Moroder / Wikimedia / CC BY-SA 3.0
The Navajo Nation has decided to stop pursuing the acquisition of a beleaguered coal-fired power plant in Arizona, locking in the plant to be taken offline and its associated coal mine to close later this year.
A Navajo Nation Council committee voted 11-9 last week to stop pursuing the purchase of the 2,250-megawatt Navajo Generating Station, which with the Kayenta coal mine provides more than 800 jobs to primarily Navajo and Hopi workers as well as tribal royalties.
A coalition of utilities that own the plant said in 2017 it would cease operations due to increased economic pressure, and the plant's future has proved a flash point for national and regional energy policy and raised larger questions on how Native communities will handle ties to fossil fuel industries as the economy changes.
For a deeper dive:
Arizona Republic, Indian Country Today, AP, WOKV, Farmington Daily Times
For more climate change and clean energy news, you can follow Climate Nexus on Twitter and Facebook, and sign up for daily Hot News.
Related Articles Around the Web