How to Eat a Low-Carbon Diet
Jul. 31, 2015 12:22PM EST
Climate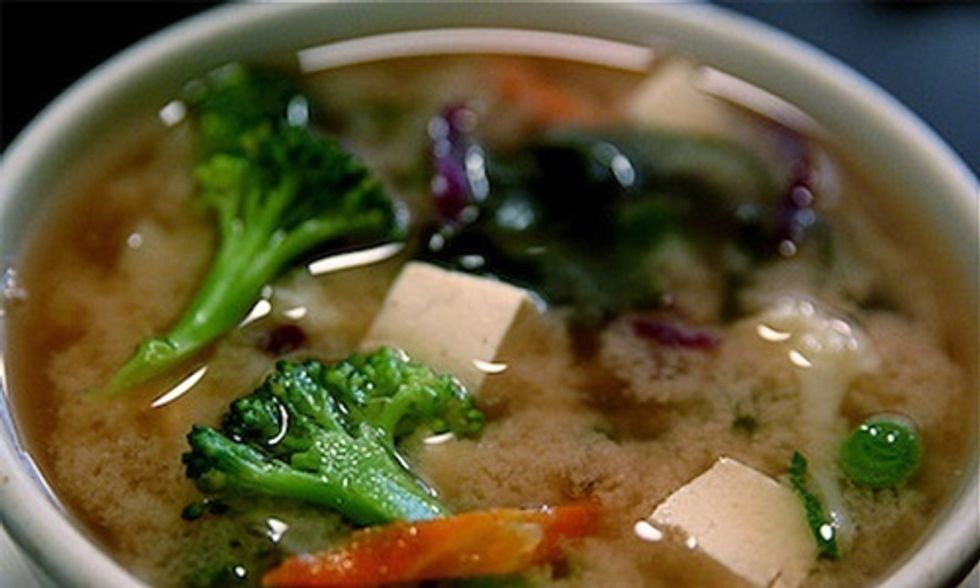 Unless we reduce man-made emissions, the average temperature of our planet will rise, making both floods and droughts more severe. Many foods will begin to disappear, as farmers abandon variety for large, single-crop farms. Fortunately, we can change our buying and eating habits in a way that will help reduce climate change. Among these is adopting a low carbon diet espoused by the University of Cambridge Colleges Low Carbon Meals Scheme.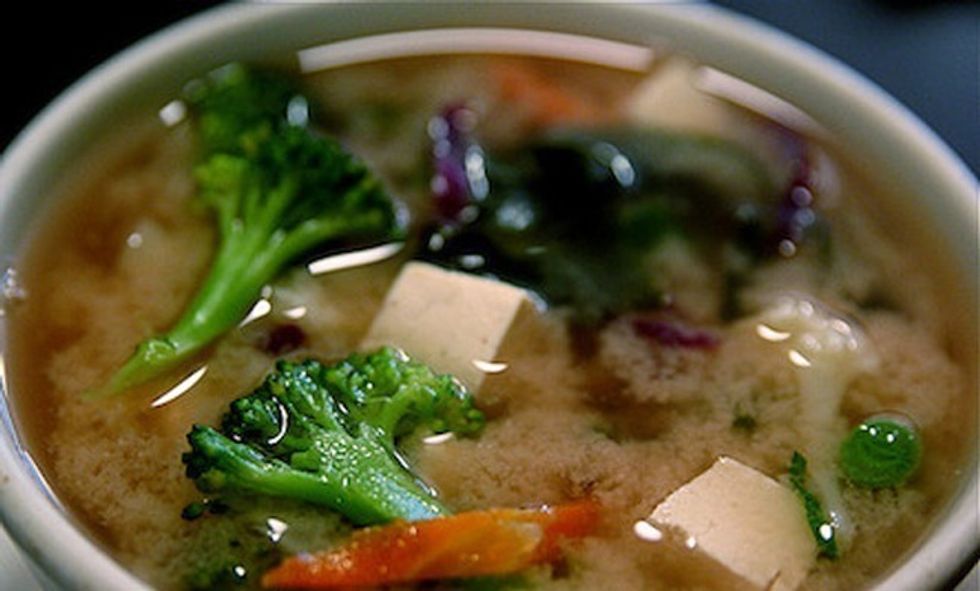 You can do your part to help reduce climate change by choosing the right foods to eat.
Low Carbon Diet Defined
A low carbon diet means making lifestyle choices to reduce greenhouse gases. Such a diet minimizes emissions released from the production, packaging, processing, transport, preparation and waste of food. The diet involves reducing the following foods:
food that's heavily produced and packaged

products that must be transported from across the country or world

out-of-season foods

general food waste
Food Choices that Help Both People and Planet
You can do your part to help reduce climate change by choosing the right foods to eat. I've found that a low carbon diet is not only good for the earth, but also good for my overall health. Here are some of the food choice strategies you can adopt to help both people and planet. 
Choose local and organic foods. Buying produce locally can help reduce emissions associated with transporting food. According to Sustainable Table, organic farms emit up to two-thirds less carbon dioxide than industrial farms per acre. Sustainable agriculture practices also help retain more carbon in the soil. Try to shop at your local farmers' market or co-op, or join a community supported agriculture (CSA) farm.

Limit meat and dairy. Today's industrial meat production is highly energy intensive, which heavily impact climate change. A recent Boston Globe article noted that Americans eat more protein than they need. The U.S. Department of Agriculture's recommended dietary allowance for most adults is 56 grams of protein per day for men (an 8-ounce burger made with 85 percent lean ground beef) and 46 grams for women (a small skinless chicken breast). But Americans typically consume twice that amount. So buy half as much protein-based foods and opt for certified organic and pasture-raised meat and dairy. Better yet, choose plant-based protein sources.

Eat fewer processed foods. Processed foods are not only less healthy, but they contain too many additives, preservatives and packaging. This consumes lots of energy, which produces emissions that damage our environment.

Prepare vegan, drought-friendly meals. As surface water sources dry up, groundwater becomes the resource of choice, requiring more electricity to pump it out of the ground than it takes to transport surface water. To conserve water and the energy it takes to move it, you can create meals from recipes that use the least amount of water possible. Many plant-based recipes are compassionate to both the planet and its inhabitants. Chris Sosa offers some tasty recipes in this Care2 article.
What you eat and how you prepare meals can affect climate change. So do your part for your health and the health of our planet.
YOU MIGHT ALSO LIKE
5 Videos the Tuna Industry Doesn't Want You to See
Farmed Salmon Rejected Over Huge Spike in Antibiotic Use Due to Bacterial Outbreak
EcoWatch Daily Newsletter