This website uses cookies to ensure you get the best experience while browsing it. By clicking 'Got It' you're accepting these terms.
How to Drink a 'Green' Beer on St. Patrick's Day
Mar. 17, 2014 11:29AM EST
By Susan Bird
Your St. Patty's Day beer may be tinted an amusing and pretty shade of green this week, but have you ever considered how eco-friendly and sustainable your beloved brewskies really are? If you want to ensure you're maintaining your environmentalist credentials while hoisting a few brews, keep these considerations in mind:
Keg, Can or Bottle?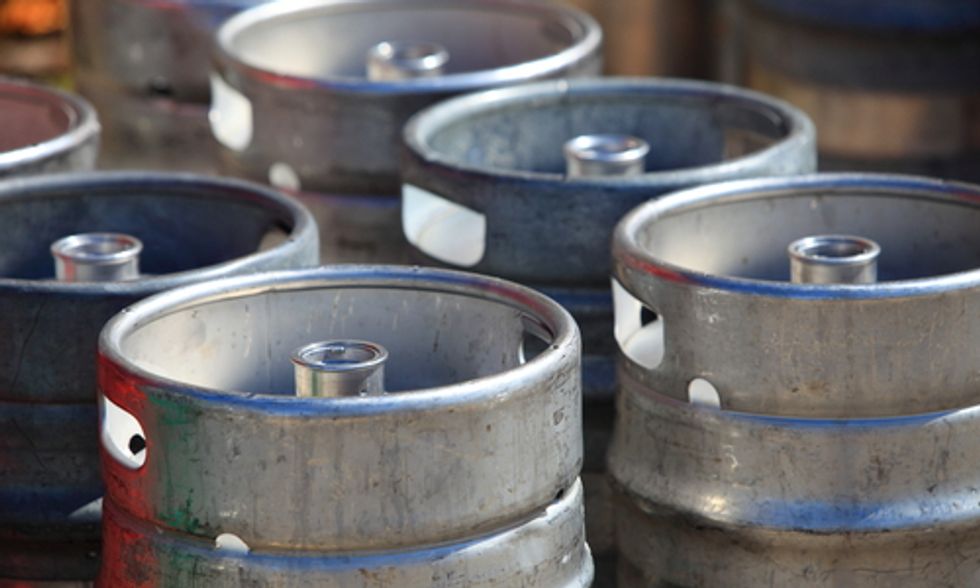 Photo courtesy of Shutterstock
The keg is king. Besides being handy for large gatherings, rented beer kegs are reused about twice a month or 22 times a year. Kegs are durable enough to last two decades. Using them means that about 58,000 fewer beer cans and bottles get tossed into the trash every year.
Even in a restaurant or bar, beer on tap from a keg is almost always the more eco-friendly choice than from an individual bottle or can. This is true even after taking into account the need to truck the beer from brewery to bar, as well as the need to wash the glasses.
The Bottle vs. The Can
If your choices are limited to bottled or canned beer, your instinct might be to choose a bottle. They can be washed and reused, so they seem to be the greener choice, right? Not so fast. This is a subject of some debate.
"Generally speaking, every time you drink a can of beer and you recycle it, some part of that can will be back up in a shop within the next 60 days," Kim Moratta, MillerCoors' director of social sustainability, told OPB.org. "The other part that's interesting is that if you make a can out of recycled content, it requires 95 percent less energy."
Fans of the bottle, however, say that if you consider a container's entire life cycle and the manner in which it is made, bottles clearly win. In part, this is because most of the bauxite required to manufacture aluminum cans comes from environmentally damaging mining operations in Jamaica, Guinea and Australia.
"Recycling 100 beer bottles requires more energy than recycling 100 aluminum cans, but making the aluminum cans requires a lot more energy," David Allaway, a solid waste policy analyst at Oregon Department of Environmental Quality, told OPB.org.
No clear winner here, then, which is why drinking locally produced beer winds up a greener choice than either bottles or cans.
Think Globally, Drink Locally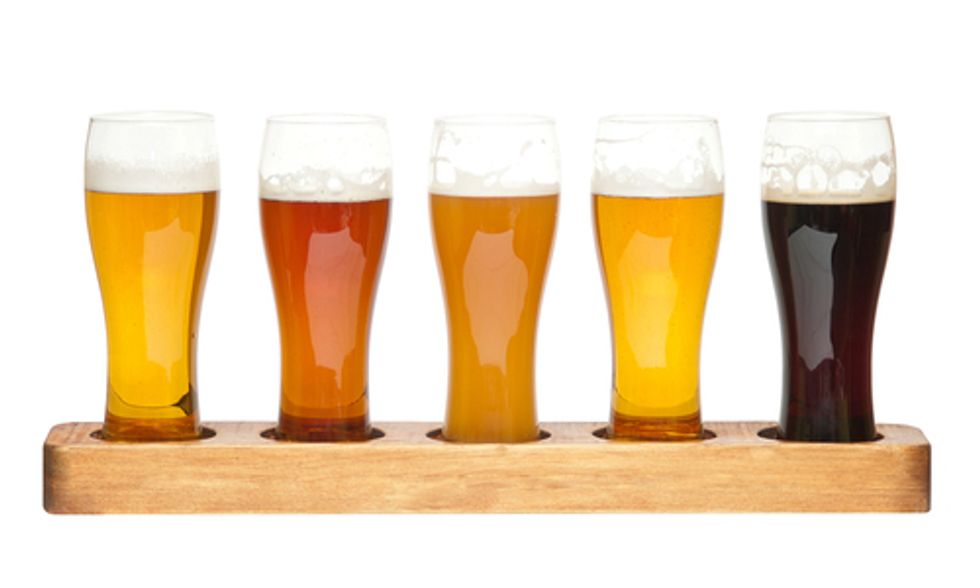 Photo courtesy of Shutterstock
If your goal is reducing the carbon footprint of the beer you drink, choose locally brewed beverages. Many craft brewers now source their hops and grain locally, reducing the pollution that inevitably results from shipping beer ingredients across the country or around the globe.
Look for craft brewers who go the extra mile to respect the environment in ways like these:
Using heat from the brewing process to heat office space and other structures
Using spent grain as a co-fuel for beer production, which can reduce energy consumption by as much as 70 percent a year
Using organically grown ingredients
Using wastewater creatively, infusing it with microorganisms that turn it into gaseous fuels like methane or hydrogen
Using water efficiently, such as harvesting rainwater and minimizing evaporation
Preventing spent sediment, yeast, proteins and grains from ending up in landfills by sending them to special processing facilities instead
Using wind or solar energy to power production
Now that you have the facts, get out there and enjoy a few eco-friendly beers. Remember to drink responsibly, designate a driver and minimize your impact on Mother Nature.
Visit EcoWatch's TIPS page for more related news on this topic.

EcoWatch Daily Newsletter
Malaysian Environment Minister Yeo Bee Yin (front 2nd L) and officials inspect a container containing plastic waste shipment on Jan. 20, 2020 before sending back to the countries of origin. AFP via Getty Images
The Southeast Asian country Malaysia has sent 150 shipping containers packed with plastic waste back to 13 wealthy countries, putting the world on notice that it will not be the world's garbage dump, as CNN reported. The countries receiving their trash back include the United States, the United Kingdom, France and Canada.
Trump leaves after delivering a speech at the Congress Centre during the World Economic Forum annual meeting in Davos on Jan. 21, 2020. JIM WATSON / AFP via Getty Images
Warning: The video above may be upsetting to viewers.
An amusement park in China came under fire on social media this weekend for forcing a pig off a 230 foot-high bungee tower.
Participants at the tree-planting event in Ankazobe district, Madagascar, on Jan. 19. Valisoa Rasolofomboahangy / Mongabay
By Malavika Vyawahare, Valisoa Rasolofomboahangy
Madagascar has embarked on its most ambitious tree-planting drive yet, aiming to plant 60 million trees in the coming months. The island nation celebrates 60 years of independence this year, and the start of the planting campaign on Jan. 19 marked one year since the inauguration of President Andry Rajoelina, who has promised to restore Madagascar's lost forests.