This website uses cookies to ensure you get the best experience while browsing it. By clicking 'Got It' you're accepting these terms.
How to Avoid Toxic Chemicals in Kids' Products
Oct. 08, 2013 04:07PM EST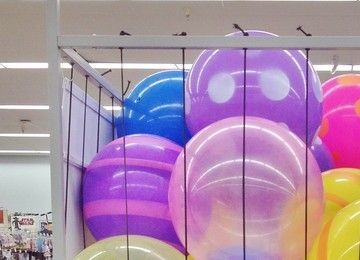 Lissandra Melo
/
Shutterstock.com
Reports that toxic chemicals are in thousands of kids' products might lead consumers to throw up their hands in frustration. How on Earth can you possibly recognize every single product—ranging from clothing and footwear to personal care products, baby products, toys, car seats, and arts and craft supplies—that might threaten your child's health?
The Washington Toxics Coalition (WTC) is here to help. In 2008, the non-profit won a campaign in the Washington state legislature for passage of the Children's Safe Products Act (CSPA). This act set up—for the first time in the U.S.—a requirement for companies to report when they sell children's products that contain toxic chemicals. Anyone can search the CSPA database of the information. But it's a big database with a lot of information. And the database doesn't cite the name of specific products or item numbers.
WTC  summarized some of the products in the report Chemicals Revealed. But here's some simple guidelines that WTC says you can follow when considering a purchase for children.
Look out for metal parts. Even with stricter controls on the kinds of metals children come in contact with, parents still need to watch out for metal jewelry and metal parts and ornamentation on shoes and clothing. The CSPA database contains reports of cadmium, mercury and even arsenic in these metals, and many more reports of less familiar toxic metals such as antimony, cobalt and molybdenum.
Shop for phthalate-free. Hormone-disrupting phthalates are still in common use even with recent information about them reaching the public. Your best bet for avoiding phthalates is to seek out safer personal care products, plastics and toys.
Be strategic to reduce exposures. Start with safer alternatives for products with the biggest potential for exposure such as items that can fit in your child's mouth, products that are applied to the skin (lotions, shampoos, creams, etc.), or items in contact with your child's skin for more than an hour at a time.
Clothing may commonly contain toxics. There are many, many reports of toxic chemicals in children's clothing and footwear. The presence of a chemical does not necessarily mean a product is harmful. But parents can minimize their children's exposure until more is known about the risks. See the WTC's  "Toxics in my T-Shirt" for clothing and footwear recommendations.

EcoWatch Daily Newsletter
Pixabay
Leaked documents show that Jair Bolsonaro's government intends to use the Brazilian president's hate speech to isolate minorities living in the Amazon region. The PowerPoint slides, which democraciaAbierta has seen, also reveal plans to implement predatory projects that could have a devastating environmental impact.
XL CATLIN SEAVIEW SURVEY / THE OCEAN AGENCY
Hope may be on the horizon for the world's depleted coral reefs thanks to scientists who successfully reproduced endangered corals in a laboratory setting for the first time, according to Reuters.
Last week we received positive news on the border wall's imminent construction in an Arizona wildlife refuge. The Trump administration delayed construction of the wall through about 60 miles of federal wildlife preserves.
PhotoAlto / Frederic Cirou / Getty Images
Drinking water treated with fluoride during pregnancy may lead to lower IQs in children, a controversial new study has found.
National Institude of Allergy and Infectious Disease
A Greenpeace rally calls for a presidential campaign climate debate on June 12 in Washington, DC. Sarah Silbiger / Getty Images
Ryan Hagerty / USFWS
It's become a familiar story with the Trump administration: Scientists write a report that shows the administration's policies will cause environmental damage, then the administration buries the report and fires the scientists.