This website uses cookies to ensure you get the best experience while browsing it. By clicking 'Got It' you're accepting these terms.
How to Advance Offshore Wind and Energy Efficiency
Nov. 02, 2013 12:50PM EST
Business
Rising costs, energy efficiency and environmental impact demand innovations in energy generation, distribution, management and usage. UL's team of dedicated scientists, engineers and researchers are developing New Science to make energy cleaner, more reliable, more efficient and more secure.
Measuring Offshore Wind Power
Through measurement sensor technology and the most extensive data to date, UL is collaborating with public and private stakeholders in Germany to accelerate the advancement of offshore wind power.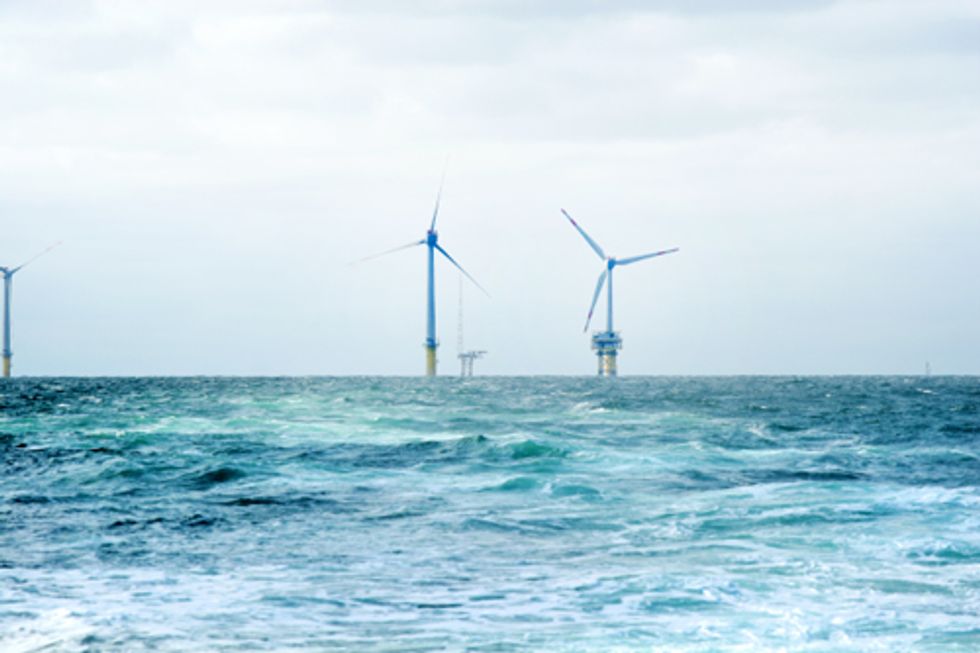 UL's work with the Research at Alpha Ventus (RAVE) program delivers important knowledge needed for a vision of the future—a future where large and powerful offshore wind farms and other forms of sustainable energy generation will soon deliver a substantial portion of the electricity in Germany that used to be provided by nuclear power plants. Insights and experience that we gain from this project may also facilitate a broader pursuit of offshore wind generation around the world.
On the heels of the Fukushima nuclear accident in Japan, Germany passed a historic package of laws that commits the nation to a phase-out of nuclear power by 2022. In order to realize the bold goals of this unprecedented Sustainable Energy plan, successful, environmentally responsible and economically feasible generation of offshore wind power is critical.
Onshore wind power, though an important element in an overall renewable energy plan, does not have the potential that offshore wind power presents in the North and Baltic seas. Offshore, the wind speeds are greater than on land throughout the year, and there is less turbulence. It is also not necessary to limit the size of the wind turbines. On the other hand, there are greater investment and operating costs, and the maintenance and repair are considerably more complex than on land. To further complicate the issue, since Germany's near-shore maritime areas are almost entirely protected as nature conservation areas, only areas in the exclusive economic zone (EEZ) can be considered for offshore wind energy (i.e., beyond the 12-mile zone). This means that, in comparison with those of its European neighbors, these wind farms will be situated farther away from the coast and at greater depths, creating conditions so different from other wind farms that it requires a completely new approach to equipment, operational procedures, maintenance, measurement and reintegration of Sustainable Energy into the power grid. During the next few years, a dozen large-scale wind farms are being installed far off the coast of Germany in the North and Baltic seas. These are already earmarked to make up more than one-third of Germany's installed wind energy output by 2020.
Advancing the Smart Grid
UL is participating in a pioneering smart grid research project, Pecan Street Demonstration, compiling the industry's most extensive database of consumer electricity consumption practices.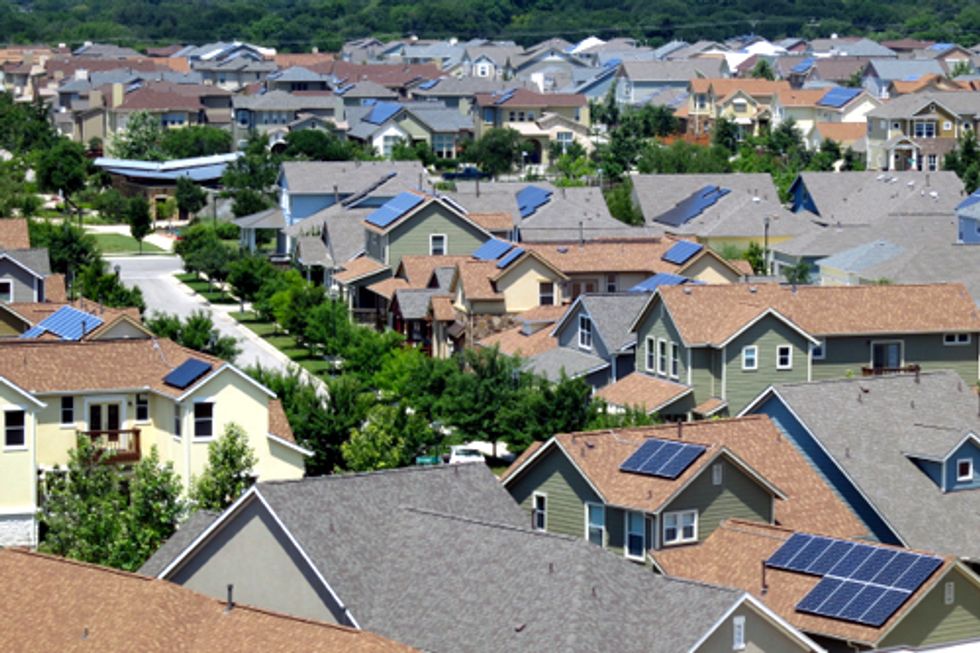 With investment in grid modernization, waste in the electrical system can be reduced by 31 percent. In addition, making consumers more aware of safe electricity production and consumption as well as the impact on economic and environmental outcomes will speed up acceptance and adoption of advanced technology innovations. By focusing our New Science on emerging smart grid technologies, UL is able to appropriately document the necessary processes, standards, best practices, rules and methodologies that will serve as a blueprint for safe smart grid technology implementation.
The price of meeting the world's energy demands is estimated at $26.3 trillion through 2030—an average of more than $1 trillion a year. Waste in the current electrical system in the U.S. costs roughly $500 billion a year. Costs from storm related outages to the U.S. economy are estimated between $20 billion and $55 billion annually, and losses from power-line damage total $150 billion a year. 
A smart grid is a digitally enabled electrical grid that gathers, distributes and acts on information about the behavior of all participants (suppliers and consumers) in order to improve the efficiency, importance, reliability, economics and sustainability of electricity services. Used in tandem with smart meters, solar panels, wind turbines, inverters, energy storage devices, electric vehicles and home energy management systems, smart grids are rapidly changing the power landscape and the rules of engagement.
The Safety of Smart Appliances
UL developed and published a series of Certification Requirement Decisions for Smart Appliances, based on findings around emerging product capabilities, potential user behaviors and safety implications.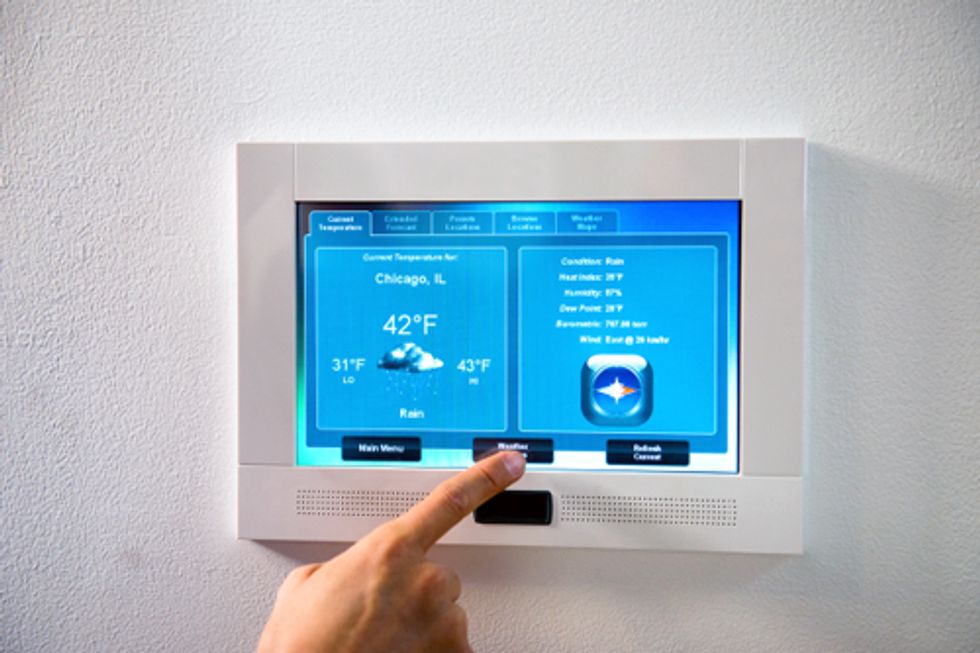 Smart appliances play a critical role in achieving the full potential of smart grid infrastructure to reduce energy use and costs and enhance the reliability of the power supply. At this early stage in the development of the smart appliance industry, when product capabilities and consumer usage patterns are evolving, it was imperative for UL to both facilitate manufacturer innovation and consumer safety. Ultimately, this will help consumers around the world reap the benefits of smart appliances.
Demand for smart-enabled or smart appliances is expected to undergo explosive growth over the next several years. Two factors are fueling these expectations. First, the proliferation of smartphones is creating marketplace demand for "smart" features, including expanded functionality and anytime, anywhere convenience. The second factor is rising energy costs, coupled with the fact that electrical appliances account for a significant portion of home energy use. Given these factors, the nascent smart appliance market is projected to expand by 394 percent over five years, surpassing $15 billion in sales globally by 2015. The U.S. is expected to constitute 36 percent of that market.
Facilitated by the build-out of smart grid infrastructure and the adoption of smart meters, smart appliances use advanced electronic and communications technologies to enable consumers to closely monitor, control and reduce energy use and costs. Six core capabilities broadly define the energy-related characteristics of smart appliances:
Providing real-time electricity pricing information, which allows the consumer to adjust or reschedule appliance usage to reduce energy costs.
Enabling consumers to set their own operating parameters (e.g., when and at what settings the appliance should run), facilitating usage during off-peak periods.
Offering consumers the opportunity to take advantage of utility incentives without compromising the appliance's critical safety functions.
Responding to emergency power situations and helping prevent brownouts or blackouts — without compromising its operational integrity.
Interacting with a home energy management system, which enables a consumer to conveniently monitor and manage the home's overall energy usage.
Facilitating the use of energy from renewable sources, such as wind or solar, by shifting demand to capitalize on favorable generation conditions.
While the first commercially available smart appliance came on the market in 2009, the smart appliance category—which holds such great promise of energy and cost savings for consumers—is still in its infancy in terms of total penetration of the consumer market. New manufacturers are entering the picture and continued advancement is in progress. Because of this, user behavior in response to new technology and functionality is largely unknown and can be very difficult to accurately predict.
As new smart appliance capabilities and other innovations are established through the application of advanced technologies, new consumer behaviors may emerge. Because of this, unforeseen product safety issues could arise that are not fully addressed in current end-product standards. Appropriately anticipating this product safety gap presented a unique situation for UL. Product safety standards must address product design and use and respond to continued advancements as they develop.
--------
NEW CHALLENGES CALL FOR NEW SCIENCE

New Science is dedicated to mitigating risks and safeguarding innovation. Progress is an unstoppable, transformative force. New technologies, product advances and globalization are arriving one on top of another at a dizzying pace. Innovation makes us more efficient, more productive and more connected. But there is a cost, and that cost is risk. UL is currently focusing our New Science efforts around four important themes. These include: Fire Safety, Indoor Air Quality, Transaction Security and Sustainable Energy.
EcoWatch Daily Newsletter
A woman walks to her train in Grand Central Terminal as New York City attempts to slow down the spread of coronavirus through social distancing on March 27. John Lamparski / Getty Images
By Julia Conley
A council representing more than 800,000 doctors across the U.S. signed a letter Friday imploring President Donald Trump to reverse his call for businesses to reopen by April 12, warning that the president's flouting of the guidance of public health experts could jeopardize the health of millions of Americans and throw hospitals into even more chaos as they fight the coronavirus pandemic.
polaristest / Flickr / CC BY-NC-ND 2.0
By Melissa Kravitz Hoeffner
Over six gallons of water are required to produce one gallon of wine. "Irrigation, sprays, and frost protection all [used in winemaking] require a lot of water," explained winemaker and sommelier Keith Wallace, who's also a professor and the founder of the Wine School of Philadelphia, the largest independent wine school in the U.S. And water waste is just the start of the climate-ruining inefficiencies commonplace in the wine industry. Sustainably speaking, climate change could be problematic for your favorite glass of wine.
Pixabay
Spinach is a true nutritional powerhouse, as it's rich in vitamins, minerals, and antioxidants.
Pexels
By Jeff Turrentine
From day to day, our public health infrastructure — the people and systems we've put in place to keep populations, as opposed to individuals, healthy — largely goes unnoticed. That's because when it's working well, its success takes the form of utter normalcy.
By Eoin Higgins
A viral video showing cell phone data collected by location accuracy company X-Mode from spring break partiers potentially spreading the coronavirus around the U.S. has brought up questions of digital privacy even as it shows convincingly the importance of staying home to defeat the disease.