How the Senate's Keystone XL Vote Came Crumbling Down
May. 09, 2014 09:29AM EST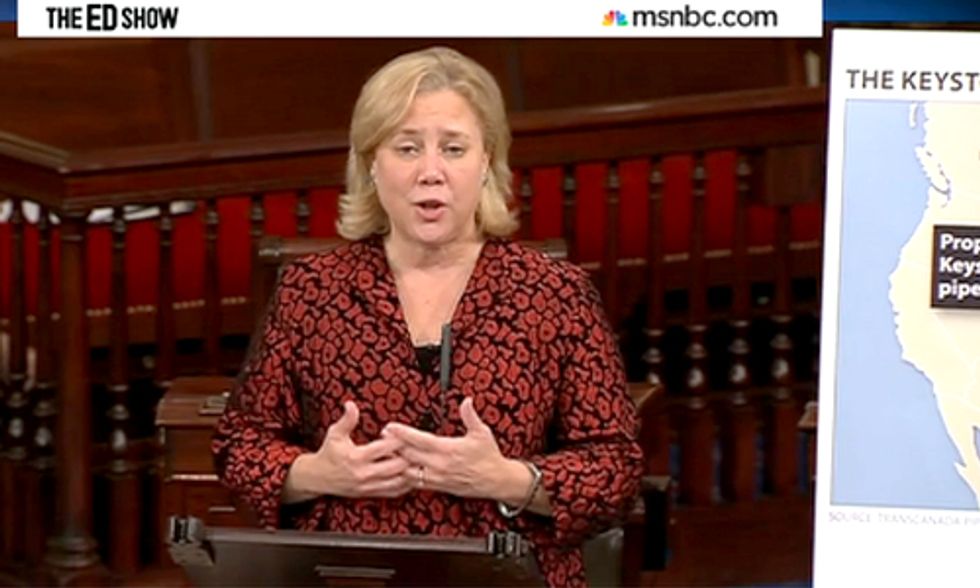 Eager to force a vote on the 830,000-barrel-per-day Keystone XL oil pipeline, U.S. senators like Mary Landrieu, D-LA, believe that it's "time to stop studying and start building."
However, partisan debates and a parliamentary maneuver prevented that from happening. Senate Majority Leader Harry Reid, D-NV, blocked what some call a sneaky bid by supporters to include a pipeline measure in an energy efficiency bill in the Senate, The Associated Press reported. The blockage came after Senate Republican leader Mitch McConnell of Kentucky turned down the chance to field an up-or-down on the energy bill with a promise from Reid that a separate Keystone vote would follow. 
On Thursday, MSNBC's The Ed Show invited U.S. Rep. Jared Polis, D-CO, and Ring of Fire's Mike Papantonio to examine the failure of the vote and its political implications.
A group of U.S. Senators previously thought it could produce enough votes—60—to approve the controversial pipeline and push it past President Barack Obama. McConnell says the group of 45 Republicans and 11 Democrats won't stop fighting.
"Even if Senate Democrats would rather pander to the far left and shut down debate, Republicans are going to keep fighting for the middle class," McConnell said.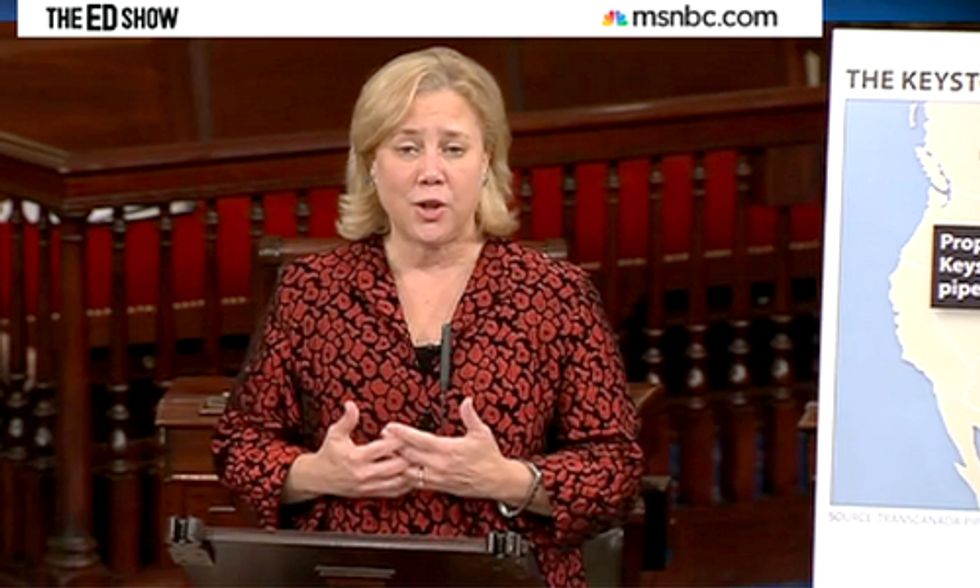 ——–
YOU ALSO MIGHT LIKE
56 Senators Try to Force Keystone XL Pipeline Past President Obama and the Public
Denver Calls on Colorado Senators to Reject the Keystone XL Pipeline

Senate Should Not Circumvent Keystone XL Pipeline Process
——–
EcoWatch Daily Newsletter