How the 16-Day Government Shutdown Significantly Impacted Health and the Environment
After 16 long days, the government shutdown has finally come to an end. It is relief to know that hundreds of thousands public servants can return to work and that critical programs protecting our health and the environment will fully function once again. But any sense of reassurance is tempered by two simple facts: we never should have been here in the first place, and we could easily be in the same position again in January.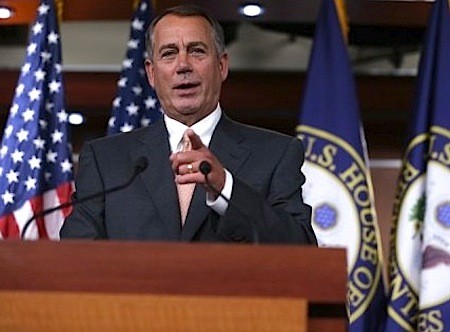 Political extremists pushed our nation to the brink out of sheer obstinance. House Speaker Boehner (R-OH) could have ended this days ago by simply letting the full House vote on reopening the government. Instead, he declared himself a willing hostage to the radical wing of his party. The shutdown caused real damage. It undermined critical efforts to protect the air we breathe, the water we drink and the places we love.
The reopening of the government and avoiding default are obviously good news. But the deal that allowed it to happen should be a signal to the environmental community to gird for the battles ahead.
The deal puts off the big fights for just a couple of months. House Republicans had a long list of anti-environmental provisions they threatened to add to the debt limit before the Affordable Care Act became their single-minded focus, and they could be part of the brinksmanship next time around. These destructive riders include approving the Keystone XL pipeline for dirty tar sands oil and requiring all coastal waters to be leased for offshore drilling. There's also the proposal to destroy the regulatory system by requiring Congressional approval for all new environmental and other safeguards.
We could also face another battle over spending. House Republicans have voted this year for draconian cuts in environmental programs and for continuing the "sequester" that eats away at the capabilities of all agencies. GOP lawmakers are likely to push these bad ideas going into the upcoming budget talks. The federal budget should not be balanced by slashing the services the public depends upon.
People who care about health and the environment must be vigilant in the coming months. We have to let lawmakers know how much we value government programs that safeguard the air we breathe, the water we drink and the places we love.
The past 16 days revealed just how critical those efforts are and how quickly they can be undermined. Here is a brief list how the government shutdown eroded environmental protection.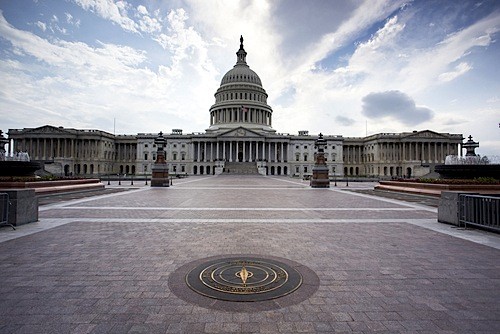 Photo courtesy of Shutterstock
Tainted Chickens Come Home to Roost
One week into the shutdown, the government issued an alert that a major salmonella outbreak that had already struck nearly 300 people in 18 states. While the Agriculture Department's Food Safety and Inspection Service remained largely on the job, furloughs hit the national foodborne detection services at the Centers for Disease Control and Prevention (CDC) hard. Indeed, CDC experts had to be called back to cope with the outbreak. At the Food and Drug Administration, all inspections of imported food stopped during the shutdown, despite the fact that the U.S. imports about 80 percent of the seafood and more than 20 percent of produce Americans eat.
Cleanup of Toxic Chemicals at Superfund Sites Halted
Cleanup work on many of the 800 contaminated federal Superfund sites stopped during the shutdown. Now countless people will have to put up with toxic waste longer. People like those living in Lockport, NY, where the U.S. Environmental Protection Agency (EPA) is finalizing a plan to relocate homeowners because of PCB, lead and other contaminants. Or Doylestown, PA, where residents are waiting for soil excavation to begin at the contaminated ChemFab property, which polluted nearby well water with TCE, a chemical linked to liver, kidney and lung cancer.
National Parks and Wildlife Refuges Put Off Limits
The shutdown prevented Americans from visiting our public lands in parks and refuges across the country. It will be easy to reopen those iconic places, but it will be nearly impossible to recover the ruined family vacations, the once-in-a-lifetime rafting trips down the Colorado River and the lost economic activity from hundreds of thousands of tourists, hunters and fishermen. Visitors typically spent $13 billion a year within 60 miles of the national parks, but gateway communities got very little business during the shutdown—which for many fell right during their peak season.
Nuclear Safety Personnel Furloughed; What Could Go Wrong?
The Nuclear Regulatory Commission (NRC), had to send all but about 300 of its 3,900 workers home. It cancelled all emergency preparedness exercises and routine inspections of nuclear materials and waste licensees, among many functions. Among the ongoing projects put on hold by the shutdown: the NRC's oversight of safety upgrades to nuclear power plants that were ordered after the 2011 nuclear disaster in Fukushima, Japan. That accident involved meltdowns and radioactive releases from multiple reactors that are similar in design to many U.S. reactors.
Shutdown Forced the EPA to Hit the Brakes
The agency charged with keeping pollution out of our air and water nearly ground to a halt when about 94 percent of its staff was furloughed. That meant permits couldn't be issued, no one was checking to ensure environmental laws are being followed at factories and other industrial facilities, and work on safeguards came to a standstill.

Disturbing footage of a snake in Goa, India vomiting an empty soft drink bottle highlights the world's mounting plastic pollution crisis.
Keep reading...
Show less
By Melissa Hellmann
When her eldest son was in elementary school in the Oakland Unified School District, Ruth Woodruff became alarmed by the meals he was being served at school. A lot of it was frozen, processed foods, packed with preservatives. At home, she was feeding her children locally sourced, organic foods.
Keep reading...
Show less
May. 28, 2017 01:33PM EST
Laurie Woolever
By James O'Hare
There are 20 million people in the world facing famine in South Sudan, Somalia, Nigeria and Yemen. In developed nations, too, people go hungry. Venezuela, for instance, is enduring food insecurity on a national level as a result of economic crisis and political corruption. In the U.S., the land of supposed excess, 12.7 percent of households were food insecure in 2015, meaning they didn't know where their next meal would come from.
Keep reading...
Show less
May. 28, 2017 01:22PM EST
Melwater, Greenland ice sheet. Diane Tuft
Artists are taking the climate crisis into frame and the results are emotional, beautiful and stirring.
So you've seen the best climate change cartoons and shared them with your friends. You've showed your family the infographics on climate change and health, infographics on how the grid works and infographics about clean, renewable energy. You've even forwarded these official National Oceanic and Atmospheric Administration graphs that explain the 10 clear indicators of climate change to your colleagues at the office.
Keep reading...
Show less
May. 27, 2017 01:11PM EST
As the Trump administration moves full speed ahead on boosting the oil and fossil fuel industry, opposition to increased pipeline construction is cropping up in different communities around the country.
Keep reading...
Show less
May. 27, 2017 01:02PM EST
Minke whale stranding near Havergate Island in Suffolk. MCGA.
By Simon Evans
Last Saturday, two dead whales washed up on the coast of Suffolk, in eastern England, and a third was spotted floating at sea.
What happened next illustrates how news can spread and evolve into misinformation, when reported by journalists rushing to publish before confirming basic facts or sourcing their own quotes.
Keep reading...
Show less
May. 27, 2017 01:22PM EST
By Monica Amarelo and Paul Pestano
Sun safety is a crucial part of any outdoor activity for kids, and sunscreen can help protect children's skin from harmful ultraviolet rays. Kids often get sunburned when they're outside unprotected for longer than expected. Parents need to plan ahead and keep sun protection handy in their cars or bags.
Keep reading...
Show less
May. 27, 2017 01:02PM EST
By Joe McCarthy
A lot of people take part in community clean-up efforts—spending a Saturday morning picking up litter in a park, mowing an overgrown field or painting a fence.
Keep reading...
Show less


Get EcoWatch in your inbox