This website uses cookies to ensure you get the best experience while browsing it. By clicking 'Got It' you're accepting these terms.
How Smoking Pot Kills Wildlife
Feb. 15, 2014 09:54AM EST

Marijuana illegally grown in the backwoods of Northern California uses large amounts of rat bait to protect their plants—and these chemicals are killing several species of wild animals, including rare ones, biologists say in a new report by NPR.
According to the report, growers plant their marijuana in remote locations, hoping to elude detection. They irrigate their plants—with water from streams—which lures animals looking for water. Rodents chew the flourishing plants to get moisture, which kills the plants. Researchers believe that's the prime reason growers use the poisons.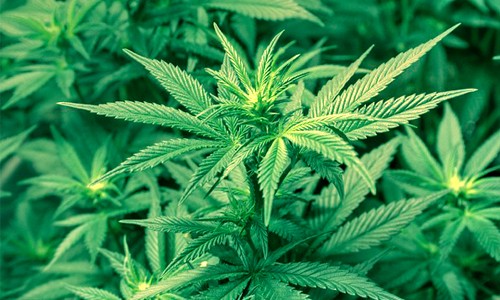 NPR interviewed wildlife biologist Mark Higley for the Hoopa Valley Tribe. He explains, "The problem is we have wild rodents out here that are going to eat the rat poisons, and then they become little time bombs. They don't die for seven to 10 days, maybe two weeks. And they stagger around and then become easy prey for Northern spotted owls, fishers, foxes, bobcats."
Once the predators eat the poisoned rodents, they can become weakened or die.
Listen to this insightful report by Elizabeth Shogren, Illegal, Remote Pot Farms in California Poisoning Rare Wildlife:
YOU MIGHT ALSO LIKE
Largest Hydro Project in Patagonia Gets Green Light, But the Fight Is Far From Over
Glacier National Park Could Be Glacier Free in Just 15 Years
8 Myths About Pesticides That Monsanto Wants You to Believe
The Mystical Powers of Mushrooms
Plus, learn if there's one that's best for your health.
Catherine Falls Commercial / Moment / Getty Images
An invasive Amynthas worm, also known as a crazy snake worm, Asian jumping worm and Alabama jumper Tom Potterfield / Flickr
By Jason Bittel
My wife and I built a house two years ago on a few acres of woodland outside of Pittsburgh. The backyard is full of maples, poplars, briars and common spicebush. Two-lined salamanders and grumpy-looking crayfish wade among the rocks in the small stream that runs down the edge of the property. Deer, raccoon and opossum tracks appear regularly in the snow and mud. Sometimes, my trail-cam even catches a pair of gray foxes as they slink through the night.
AleksandarNakic / Getty Images
By Kate Murphy
No matter the time of year, there's always a point in each season when my skin decides to cause me issues. While these skin issues can vary, I find the most common issues to be dryness, acne and redness.

David Woodfall / The Image Bank / Getty Images
By Sam Nickerson
The U.S. Environmental Protection Agency (EPA) in April 2018 proposed relaxing standards related to how it assesses the effects of exposure to low levels of toxic chemicals on public health.
Now, correspondence obtained by the LA Times revealed just how deeply involved industry lobbyists and a controversial, industry-funded toxicologist were in drafting the federal agency's proposal to scrap its current, protective approach to regulating toxin exposure.
Steve Irwin poses with a three foot long alligator at the San Francisco Zoo on June 26, 2002. Justin Sullivan / Getty Images
February 22 is the birthday of conservationist and beloved TV personality "Crocodile Hunter" Steve Irwin, who would have been 57 years old today.
Irwin's life was tragically cut short when the barb from a stingray went through his chest while he was filming in 2006, but his legacy of loving and protecting wildlife lives on, most recently in a Google Doodle today honoring his birthday.