How Plastic Bottles Filled With Water Could Illuminate 1 Million Homes
Mar. 11, 2014 03:12PM EST
Business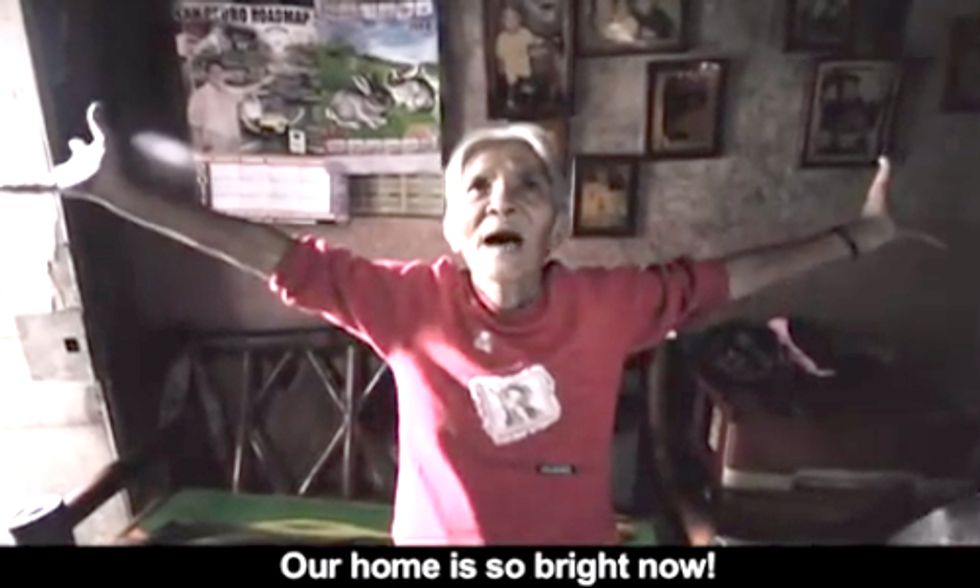 A solar revolution in some of the poorest areas of the Philippines began in 2011, but it didn't involve panels.
Instead, it involved nothing more than a piece of metal roofing, some sealant and a plastic bottle filled with water and a little bleach. With that invention, originally created by Alfredo Moser and students at the Massachusetts Institute of Technology, MyShelter Foundation's "Isang Litrong Liwanag" campaign—which translates to "a liter of light"— has lit up 28,000 homes in Manila, improving the lives of about 70,000 people that previously did not have energy.
Now, the organization, with financial backing by Pepsi and Bosch, hopes to install 1 million of the bottles around the world by 2015.
This video, shot in the Philippines around the time of the initiative's launch, shows how the bottles are made and the vast improvement it's given residents, including some who said they simply slept or always spent their time outside because they couldn't see inside their own homes.
When constructed, the bottle equates to a 55-watt solar bulb that refracts sunlight. It now also has a presence in India, Indonesia and Switzerland.

EcoWatch Daily Newsletter
Recent Stories from EcoWatch