This website uses cookies to ensure you get the best experience while browsing it. By clicking 'Got It' you're accepting these terms.
How Industry and Government Promote Dairy Junk Foods
Jun. 11, 2014 03:32PM EST
Food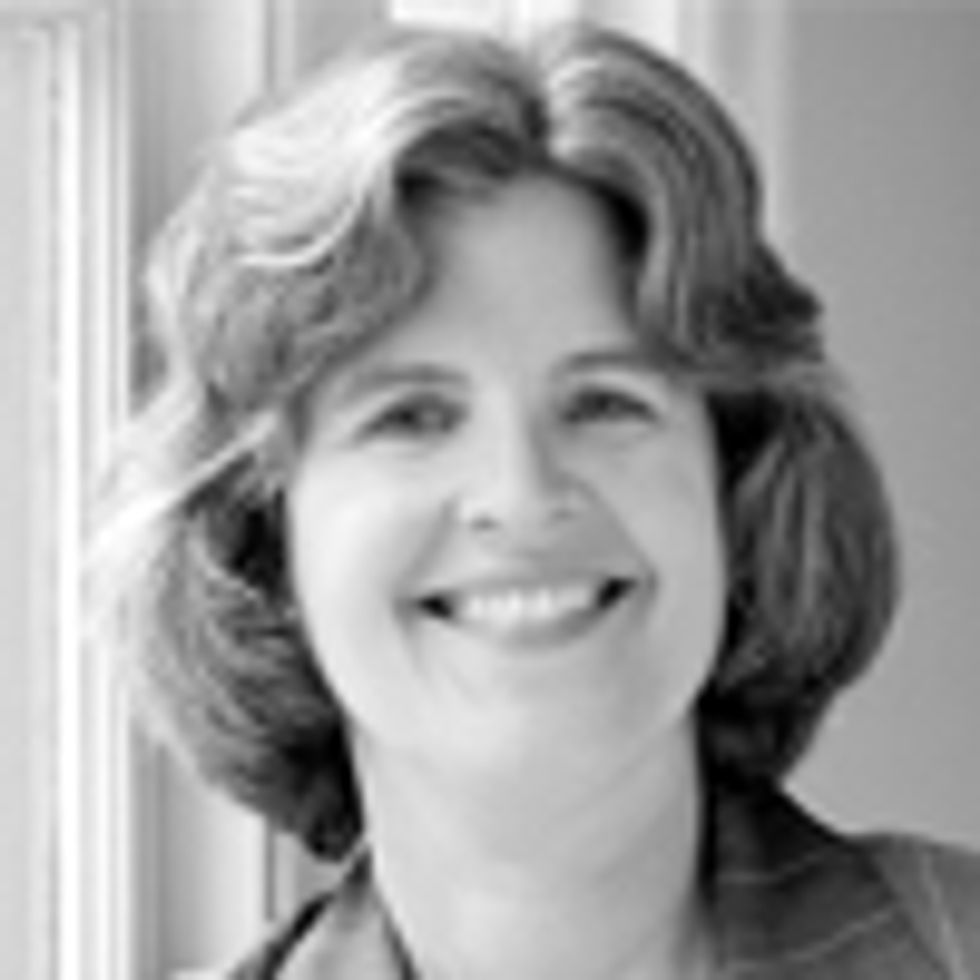 The U.S. is in the midst of a public health epidemic due to poor diet. While much of the focus has been on obvious culprits such as sugary soft drinks and fast food, dairy foods often get a pass. The dairy industry, propped up by government, has convinced us of the health benefits of milk and other dairy products. But the context of how people consume dairy matters.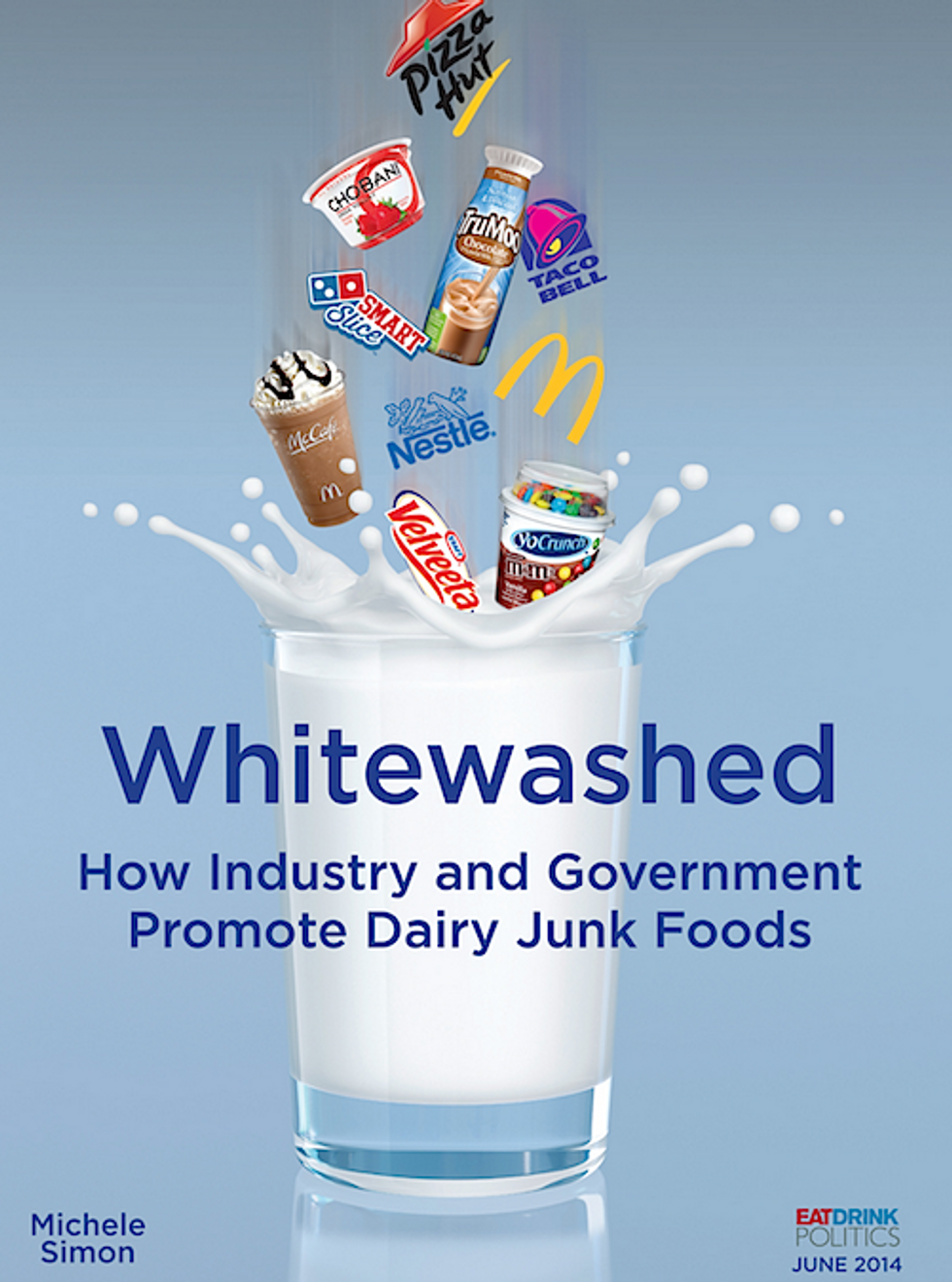 My new report, Whitewashed: How Industry and Government Promote Dairy Junk Foods, shines a light on the shifting patterns of consumption away from plain milk toward dairy products laden with sugar, fat and salt. For example:
About half of all milk is consumed either as flavored milk, with cereal, or in a drink.
Nearly half of the milk supply goes to make about 9 billion pounds of cheese and 1.5 billion gallons of frozen desserts–two-thirds of which is ice cream.
11 percent of all sugar goes into the production of dairy products.
It's bad enough for the dairy industry to promote junk food in the name of health, but making matters worse, Uncle Sam is propping up the effort. The federal government mandates the collection of industry fees for "checkoff programs" to promote milk and dairy. Far from being just a privately-funded program, U.S. Department of Agriculture (USDA) employees attend checkoff meetings, monitor activities and are responsible for evaluation of the programs. The U.S. Supreme Court has upheld the legality of the checkoff programs as "government speech," finding: "the message … is controlled by the Federal Government."
Checkoff money is also only supposed to be used for "generic" marketing activities. However, the program gives a huge boost to leading fast food chains. For example:
McDonald's has six dedicated dairy checkoff program employees at its corporate headquarters who work to ensure that dairy plays an important role in McDonald's product development.
The dairy checkoff program helped Taco Bell introduce its double steak quesadillas and cheese shreds, which resulted in a four percent increase in the chain's dairy sales.
The dairy checkoff program helped Pizza Hut develop a 3-Cheese Stuffed Crust Pizza and the "Summer of Cheese" ad campaign.
Dominos benefitted from a $35 million partnership with the dairy checkoff program, resulting in the company adding more cheese, with other pizza makers following their lead.
Domino's "Smart Slice" program brought the pizza to more than 2,000 schools in 2011, with help from the checkoff.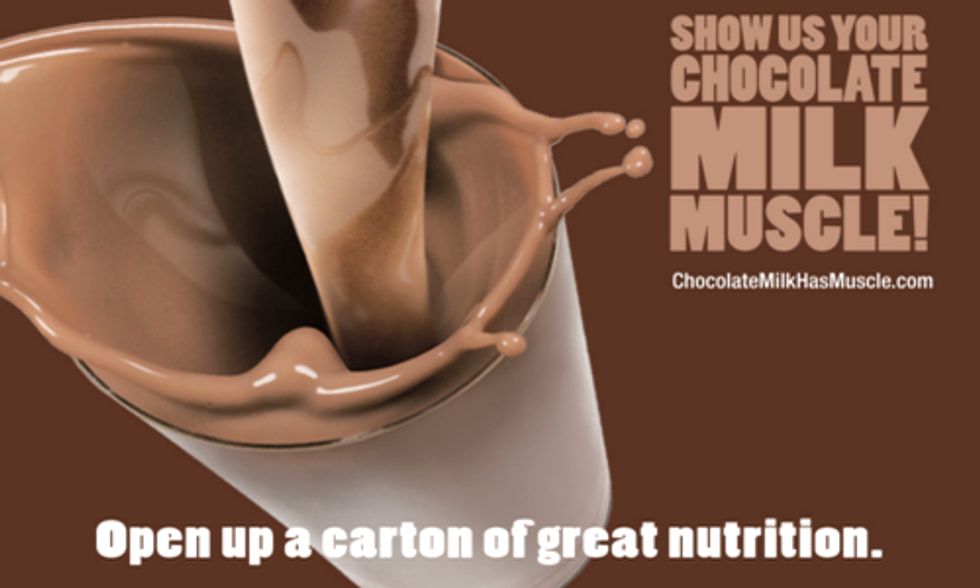 Speaking of schools, the dairy industry, with a government assist, is heavily promoting chocolate and other sugar milks to schoolchildren, desperate to maintain its presence in a lucrative market with a captive audience. For example:
USDA's milk checkoff program promotes "Chocolate Milk Has Muscle" and "Raise Your Hand for Chocolate Milk" campaigns to defend chocolate milk.
Dean Foods' TruMoo is a popular brand sold in schools; one serving of TruMoo strawberry milk contains an incredible 23 grams of sugar.
Milk checkoff educational materials were even used to change the mind of one school official who was planning to remove flavored milk.
Finally, many federal checkoff-funded dairy organizations make dubious health claims to market their dressed up junk foods. Would you believe that:
"Cheese can fit into almost any eating plan."
"Process cheese is made from natural cheese."
"Cheese contributes essential nutrients for good health."
"Chocolate milk is the perfect balance of vitamins, minerals, carbohydrates and protein—a combination that can't be found in any other beverage."
At a time when our nation is suffering from an epidemic of diet-related health problems, we cannot allow the decades of whitewashing by the dairy industry to continue. The assumption that eating dairy is essential to the diet has obstructed our ability to criticize federal government support for unhealthy forms of dairy.
It's time to stop dancing around the federal checkoff programs by pretending they are privately-funded. As this report demonstrates, federal government administers, oversees and approves almost every aspect of the dairy checkoff program. These funds are directly used to promote junk foods, which are contributing to the diseases our federal government is allegedly trying to prevent.
Andy Bellatti is a registered dietitian who contributed to the report by calling out the many misleading health claims made by the dairy industry. He says:
In our cultural glorification of dairy, we often forget that many of these products are directly contributing to our current public health epidemic. Even more troubling, due to the dairy industry's deep pockets and political connections, federal authorities are giving these foods a stamp of approval, rather than raising a nutritional red flag.
EcoWatch Daily Newsletter
Pexels
Vitamin C is a very important nutrient that's abundant in many fruits and vegetables.
BLM drill seeders work to restore native grasses after wildfire on the Bowden Hills Wilderness Study Area in southeast Oregon, Dec. 14, 2018. Marcus Johnson / BLM / CC BY 2.0
By Tara Lohan
In 2017 the Thomas fire raged through 281,893 acres in Ventura and Santa Barbara counties, California, leaving in its wake a blackened expanse of land, burned vegetation, and more than 1,000 destroyed buildings.
Brogues Cozens-Mcneelance / EyeEm / Getty Images
Fruit juice is generally perceived as healthy and far superior to sugary soda.
Pexels
By Danielle Nierenberg and Katherine Walla
As the holiday season ramps up for many across the world, Food Tank is highlighting 15 children's books that will introduce young eaters, growers and innovators to the world of food and agriculture. Authors and organizations are working to show children the importance — and fun — of eating healthy, nutritious and delicious food, growing their own produce, and giving food to others in need.
Pixabay
Purple cabbage, also referred to as red cabbage, belongs to the Brassica genus of plants. This group includes nutrient-dense vegetables, such as broccoli, Brussels sprouts, and kale.