This website uses cookies to ensure you get the best experience while browsing it. By clicking 'Got It' you're accepting these terms.
Houseplants are nice to have around, and some people just seem to have a knack for them. If you're one of those who don't or have never bothered to try, you've still probably noticed how pleasurable it is and how good you feel when you visit a friend in a home filled with plants.
It's not your imagination. Houseplants actually are good for your health.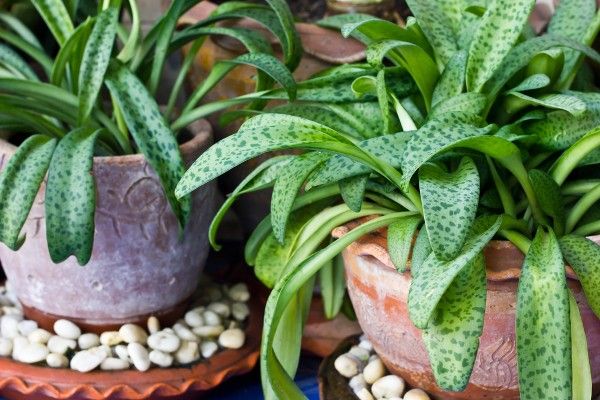 Photo credit: Shutterstock
For a start, there's a theory called the "biophilia hypothesis," first posited by biologist/naturalist Edward O. Wilson in the '80s. It suggests that since the human race grew up close to nature, using plants for food, shelter and fuel, we feel an innate pull toward nature. That affinity has been starved since people began moving to cities in large numbers at the start of industrial revolution in the early 19th century and began living in multi-unit buildings or small, crowded-together homes without land.
Whether it's an actual evolutionary need or not, indoor plants expand the scope of our four walls and make us feel closer to nature, offering a sense of relaxation and peace that many people have found reduces stress and improves their ability to sleep. And stress reduction is healing. It impacts blood pressure and the immune system and acts as a component in fighting off illnesses like colds and flu.
There's an even more concrete benefit to having plants in your home: there are many kinds that actually remove toxins from the environment and purify the air. A NASA study in the late '80s that looked at ways to clean air in space stations suggested the value of common house plants in absorbing substances such as benzene, formaldehyde, trichloroethylene, xylene, toluene and ammonia. These are some of the same toxins found near oil and gas drilling and fracking sites! In your home, they can come from such sources as paint, cleaning materials, carpets, insulation and adhesives, creating dust that can exacerbate health conditions, especially allergies and respiratory diseases such as asthma.
Among the plants the NASA study tested were some of the most common houseplants including philodendron, spider plants, rubber tree, Boston fern and English ivy. And when you get those chrysanthemums to plant in your garden for some fall color, get some extra ones to bring indoors; they filter all of the substances listed above. The study suggested having one plant per 100 feet of living space.
Plants also remove carbon dioxide from the air. Since carbon dioxide can cause drowsiness and headaches, that can make you feel more alert and energetic.
Finally, plants act as natural humidifiers. That humid indoor jungle raises the moisture level in your home to help to fight dry, cracked skin in the winter, even while reminding you of the warmer weather that's just around the corner.
A big caveat: many of these houseplants, including English ivy, spider plants and philodendron are toxic to pets, so check first and make sure your living room garden is pet-safe.
YOU MIGHT ALSO LIKE
Hydroponic Planter Makes It Easy to Grow Your Own Indoor Edible Garden
Connecting Families to the Great Outdoors
EcoWatch Daily Newsletter
Bird watching in the U.S. may be a lot harder than it once was, since bird populations are dropping off in droves, according to a new study.
Amazon CEO Jeff Bezos announces the co-founding of The Climate Pledge at the National Press Club on Sept. 19 in Washington, DC. Paul Morigi / Getty Images for Amazon
The day before over 1,500 Amazon.com employees planned a walkout to participate in today's global climate strike, CEO Jeff Bezos unveiled a sweeping plan for the retail and media giant to be carbon neutral by 2040, 10 years ahead of the Paris agreement schedule.
For the past seven years, the Anishinaabe people have been facing the largest tar sands pipeline project in North America. We still are. In these dying moments of the fossil fuel industry, Water Protectors stand, prepared for yet another battle for the water, wild rice and future of all. We face Enbridge, the largest pipeline company in North America, and the third largest corporation in Canada. We face it unafraid and eyes wide open, for indeed we see the future.
The climate crisis often intensifies systems of oppression. Rieko Honma / Stone / Getty Images Plus
By Mara Dolan
We see the effects of the climate crisis all around us in hurricanes, droughts, wildfires, and rising sea levels, but our proximity to these things, and how deeply our lives are changed by them, are not the same for everyone. Frontline groups have been leading the fight for environmental and climate justice for centuries and understand the critical connections between the climate crisis and racial justice, economic justice, migrant justice, and gender justice. Our personal experiences with climate change are shaped by our experiences with race, gender, and class, as the climate crisis often intensifies these systems of oppression.

Lana Del Rey: "call her Doris Doomsday." Darren Gerrish / BFC / Getty Images Entertainment
By Emer McHugh
Popular music has, and always will be, informed by the political and social contexts from which it emerges.
It was early in the morning last Thursday, and Jonathan Butler was standing on the Fred Hartman Bridge, helping 11 fellow Greenpeace activists rappel down and suspend themselves over the Houston Ship Channel. The protesters dangled in the air most of the day, shutting down a part of one of the country's largest ports for oil.
By C.J. Polychroniou
Climate change is by far the most serious crisis facing the world today. At stake is the future of civilization as we know it. Yet, both public awareness and government action lag way behind what's needed to avert a climate change catastrophe. In the interview below, Noam Chomsky and Robert Pollin discuss the challenges ahead and what needs to be done.
Food manufacturer General Mills issued a voluntary recall of more than 600,000 pounds, or about 120,000 bags, of Gold Medal Unbleached All Purpose Flour this week after a sample tested positive for a bacteria strain known to cause illness.